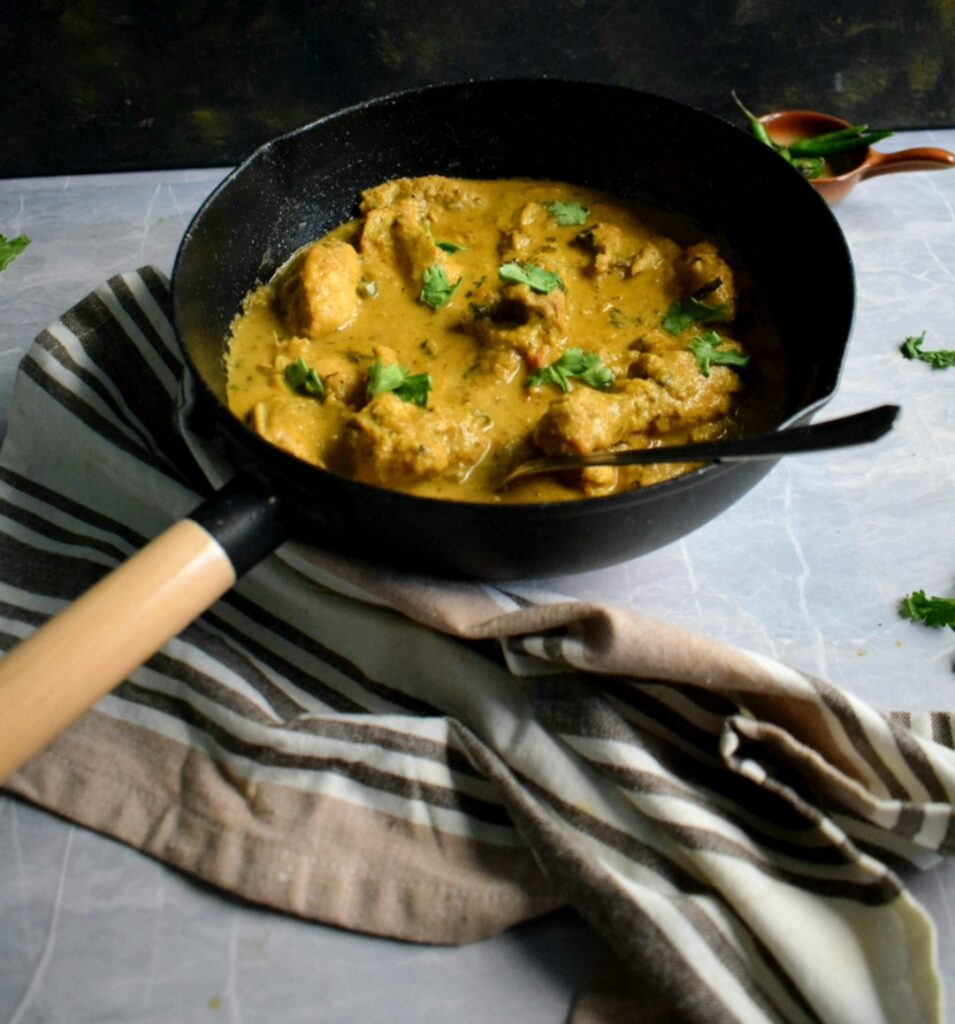 An easy and delicious Chicken gravy with tender chicken and spicy tangy yellow gravy! Perfect with naans or chapatis! If you are searching for such easy recipes do try this one!
Getting back on track after Ramadan is quite challenging! Totally in a lazy mood, with all the energy drained out! Missing home and parents very badly nowadays! Due to this pandemic situation, we are stuck here, Hopefully praying for things to get normal soon!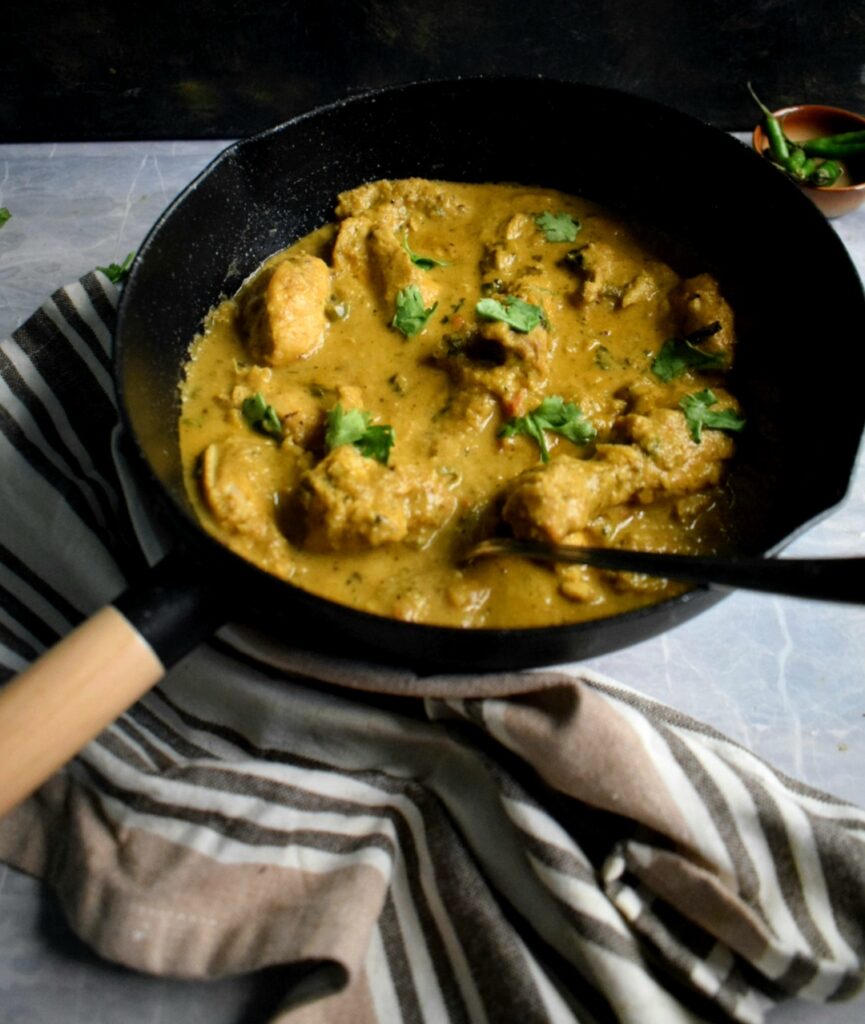 Coming back to the chicken, the flavor of that whole green chili adding to the gravy is a game changer! It will just bring that chilly flavor to the gravy without releasing its spiciness! Hope you all will love it!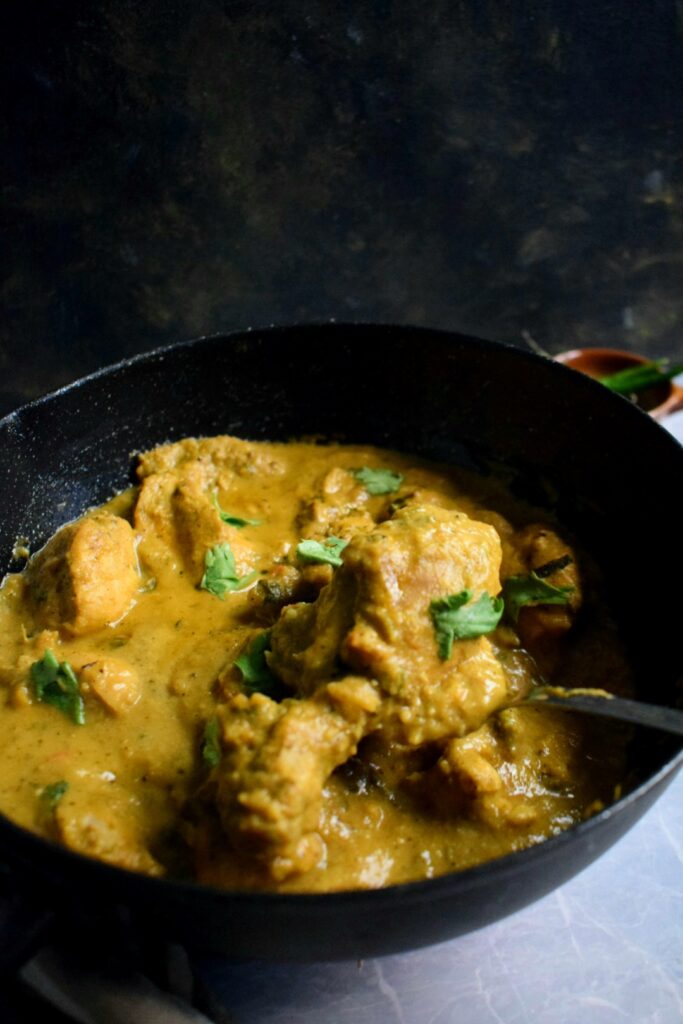 Ingredients
For Marinating the chicken
1/2 kg chicken
salt to taste
1/2 tsp turmeric powder'
1 tsp pepper powder
1 tsp garam masala
2 green chilies finely chopped
1 tbsp ginger chopped finely
5 tbsp yogurt
Some coriander and few mint leaves finely chopped
For Gravy
1 large onion
1 tomato
2 green chilies
Few cashews
salt to taste
2 tbsp oil
Small piece cinnamon and bay leaf
4 to 5 whole green chilies
1/2 tsp g
Garam masala
Kasuri methi
coriander leaves
If you like it spicier add green chilies accordingly!
Method
Marinate the chicken with the above-listed ingredients cover and keep it aside for 30 minutes to 1hour.
In a wok pour some oil, add the onion and green chilies with some salt, cook it until soft, Add some cashews too cook until soft, transfer it to a grinder jar, let it cool, and then grind it to a paste with some water.
In the same pan pour 2 tbsp more oil, splutter whole spices, and then add the marinated chicken, saute it on high flame for 2 to 3 minutes.
Then cover and cook it for 10 minutes. Add the grounded paste and some water mix well and cook it for 5 more minutes.
After 5 minutes, add the whole chilies, sliced tomato, garam masala, pepper powder and Kasuri methi with some coriander leaves. cover and simmer it on low flame for 4 minutes.
Youtube Video