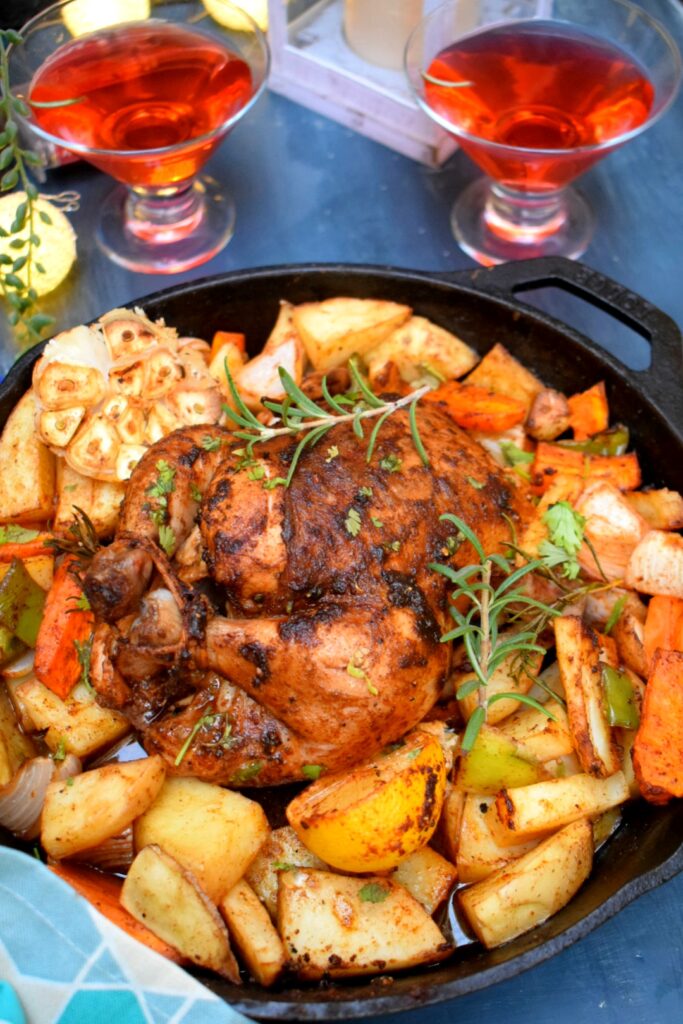 The Easiest and the simplest way of setting a fancy table is to bake a whole chicken with some veggies, serve some salad and dip and wala! This Whole chicken roast is so easy to prepare with mild spices, marinate, rest it for some time and bake it along with your fav veggies! The aroma while baking this goodness is to die for!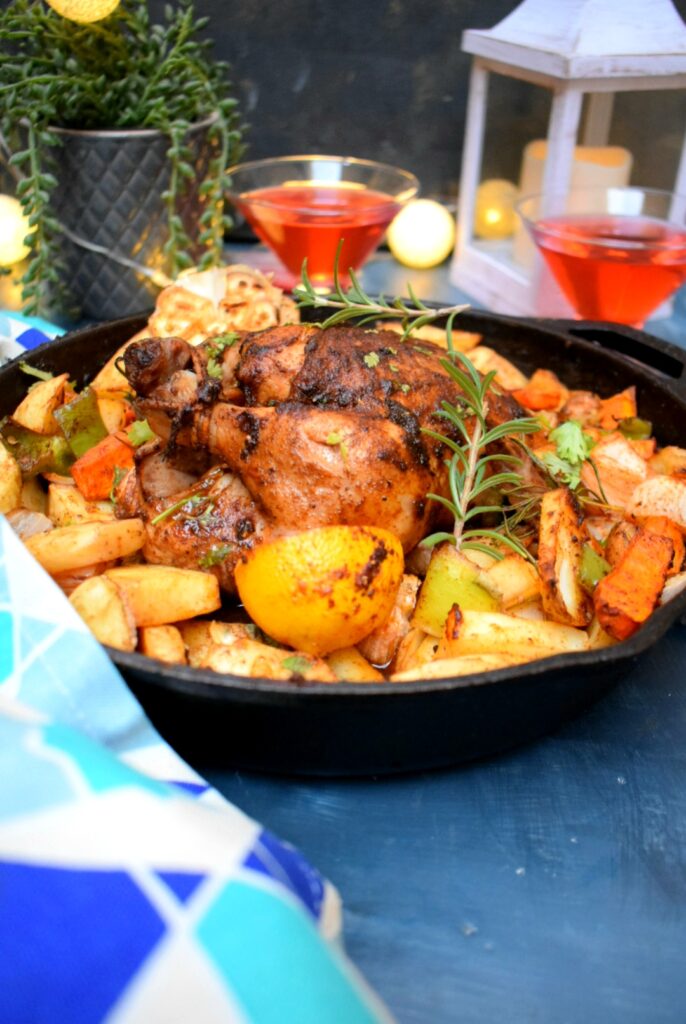 I just love such hearty meals that prepared with the least effort and have a flavor blast! Wholemeal in itself with the tanginess from lemon and scrumptious garlic flavor! Hope you all will enjoy this Whole chicken roast as much as we did! I already shared few such recipes on the blog, take a look at the link /https://fromykitchen.com/2018/01/07/schezwan-chicken-tray-bake-veggies/ https://fromykitchen.com/2017/02/15/baked-cajun-spiced-chicken-veggies/
Ingredients
Small chicken with skin(750gm)
2 to 3 tbsp butter
1 & 1/2 tbsp pepper powder
Some paprika
1 tbs chilly powder
salt to taste
Some oregano
2 cloves garlic
1/2 of a lemon juice or more
Some olive oil
rosemary
1 wholle garlic cut into half
Veggies of your choice some salt, paprika, pepper and olive oil to spread on veggies)
Method
Wash and pat dry the whole chicken with a tissue.
In a bowl melt butter and add pepper powder, salt, chilly powder, 2 cloves of garlic, lemon juice and some oregano mix well and marinate it well on the chicken. rub well inside and out , also in between the skin, cover and let it sit in the refrigerator atleast for 2 hours!
Cut the veggies in wedges mix it with leftover marinade or mix with the above mentioned ingredients, scatter it evenly on sides of the chicken.
Bake it 200 degrees preheated oven for 45 minutes to 1 hour. Flip it in between and brush some butter too!
Note: If you feel like the chicken is done and are veggies are yet to cook, transfer the chicken to a plate and bake the veggies until its done and serve it hot!
Tip: do not over bake the chicken and make it too dry, cook it until it's perfectly done and browned!
Video!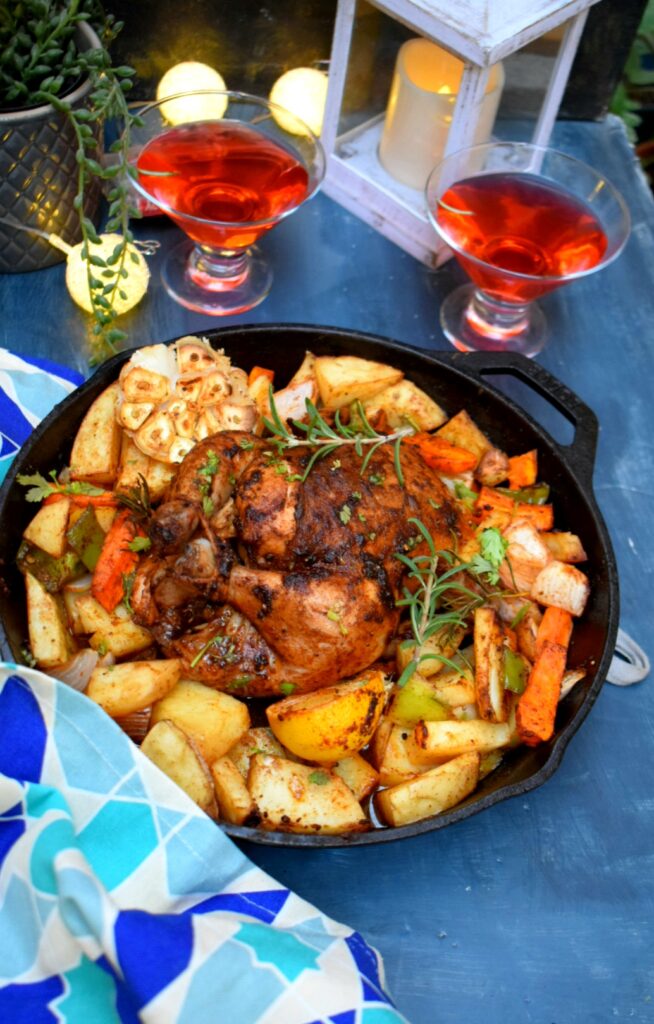 Happy baking!