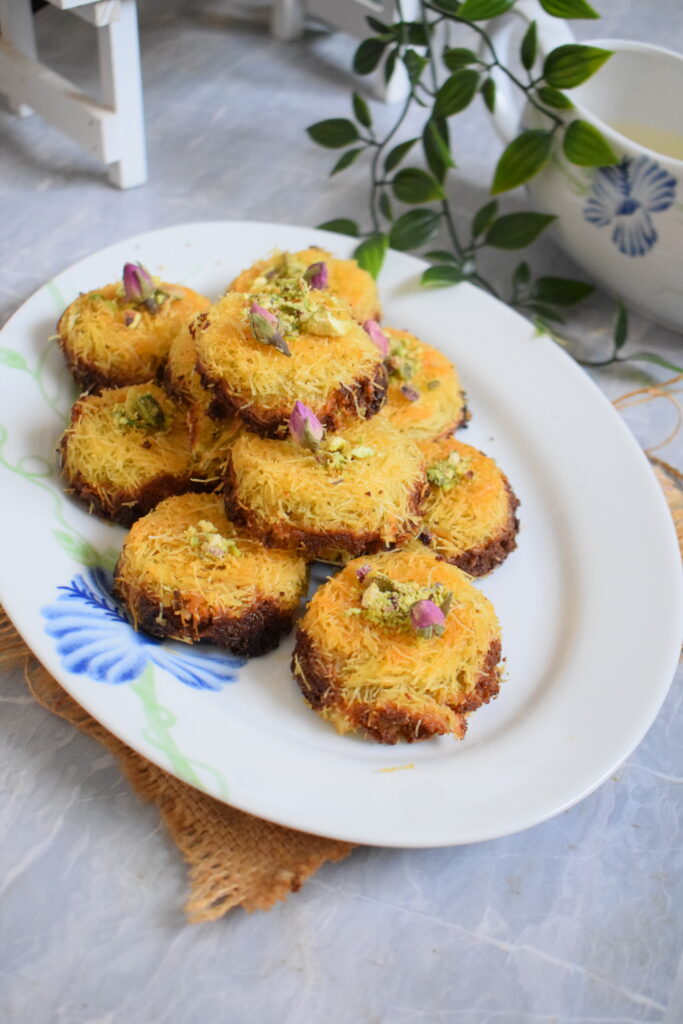 Arabic sweets are my weakness, and this Pistachio Kunafa is spot on! Crispy little buttery kataifi is filled with rich pistachio cheese cream dunked in sugar syrup! It is a must-try if you love Arabic desserts and pistachio flavor!
If you are a fan of my pistachio milk cake these mini treats will be definitely your next favorite dessert! Trying new flavors in desserts is really fun and happiness for me! My friends and family loved it, hope you all will love it too!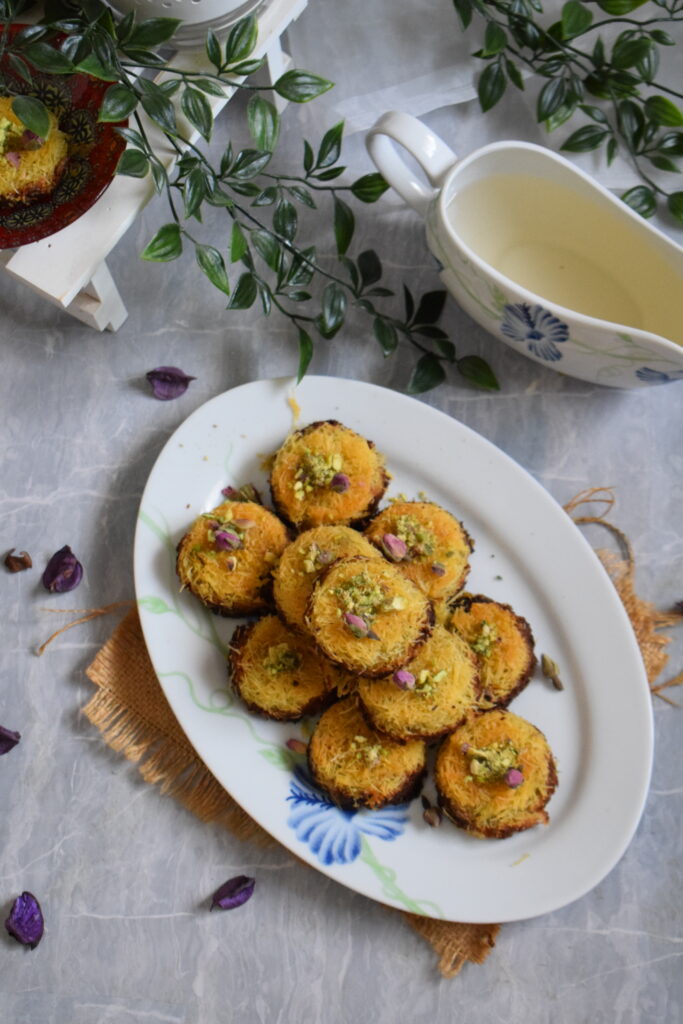 I will be taking a small break from this place, and i will miss this for sure! Show your love and support always! Follow me on IG for new updates, i will be active there In sha Allah!
Ingredients
300 kunafa dough
130 GM melted butter
For Cream
3/4th cup pistachios
4 tbsp sugar
6 cube cream cheese
270ml thick cream
1 sachet whip cream
Sugar Syrup
1 cup sugar
1& 1/2 cup water
1 tbsp lemon juice
Method
In a blender powder pistachios first, then add all other ingredients and blend well, chill it until use.
In a large bowl mix the kataifi and butter, place the dough onto the greased mold, press it slightly, pour the cream cover it with the dough and bake it at @200 degrees preheated oven for 20 to 25 minutes or until it is golden and crisp.
After a few minutes with the help of a spoon, gently flip it and pour the sugar syrup!
YOUTUBE LINK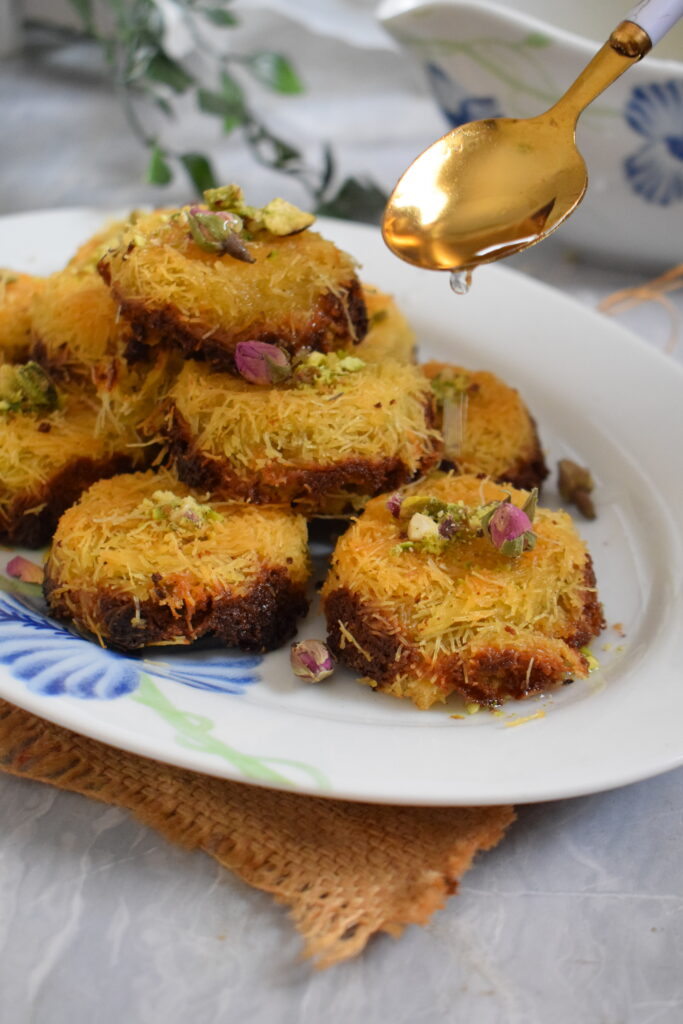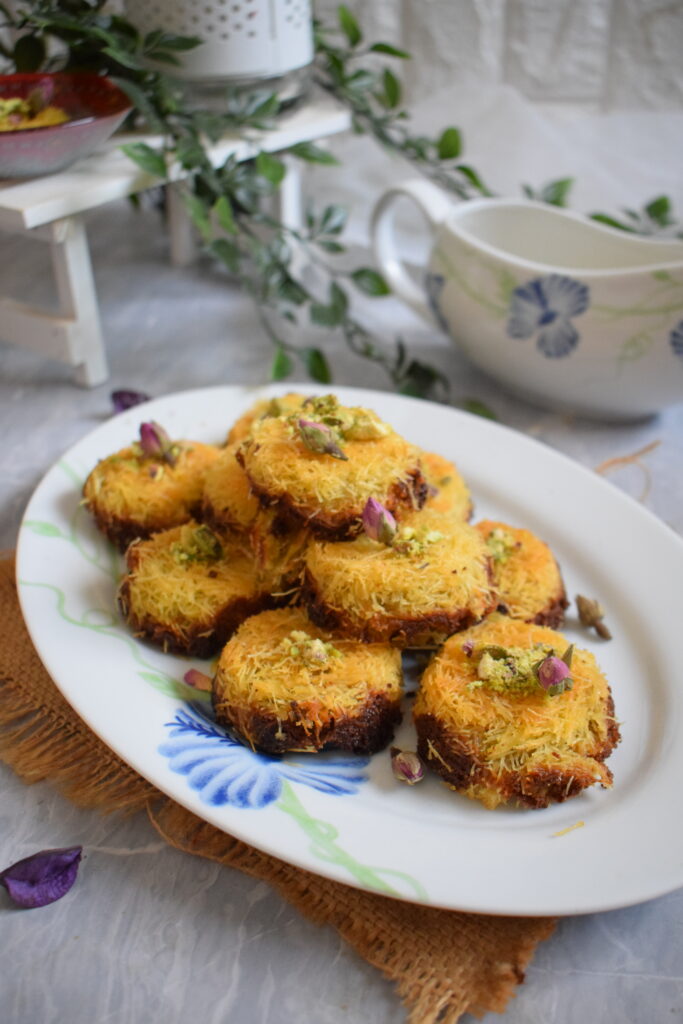 ENJOY!