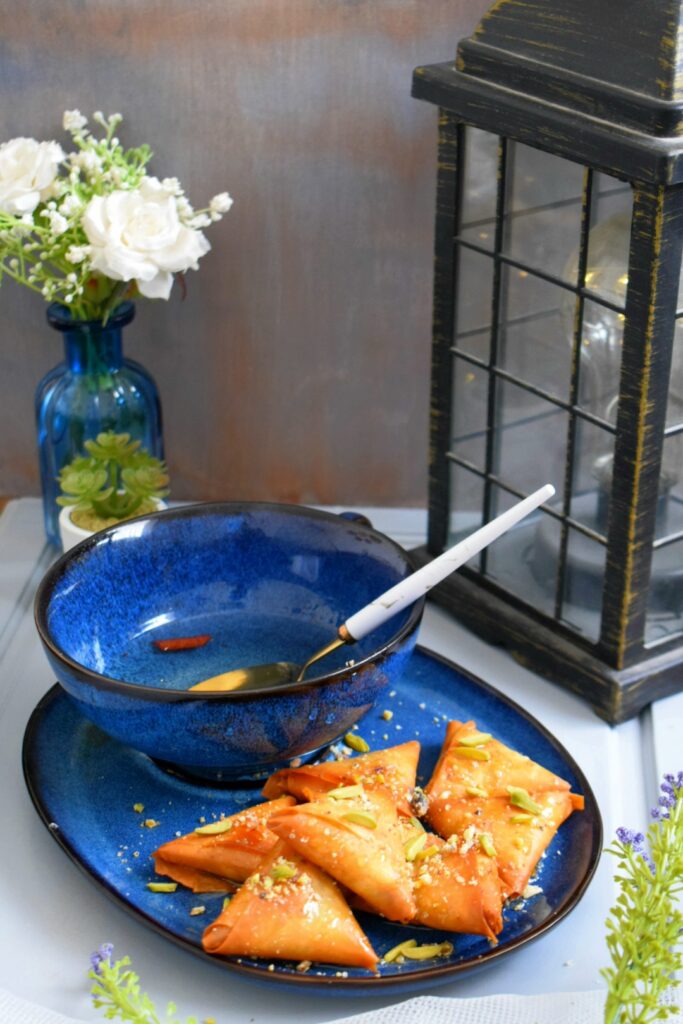 Today's recipe is a rich and nutty samosa drenched in sugar syrup! Yes, it's a sweet recipe with the goodness of cheese, pistachio and some other nuts stuffed inside the samosa leaves and then it's fried and drizzled with sugar syrup!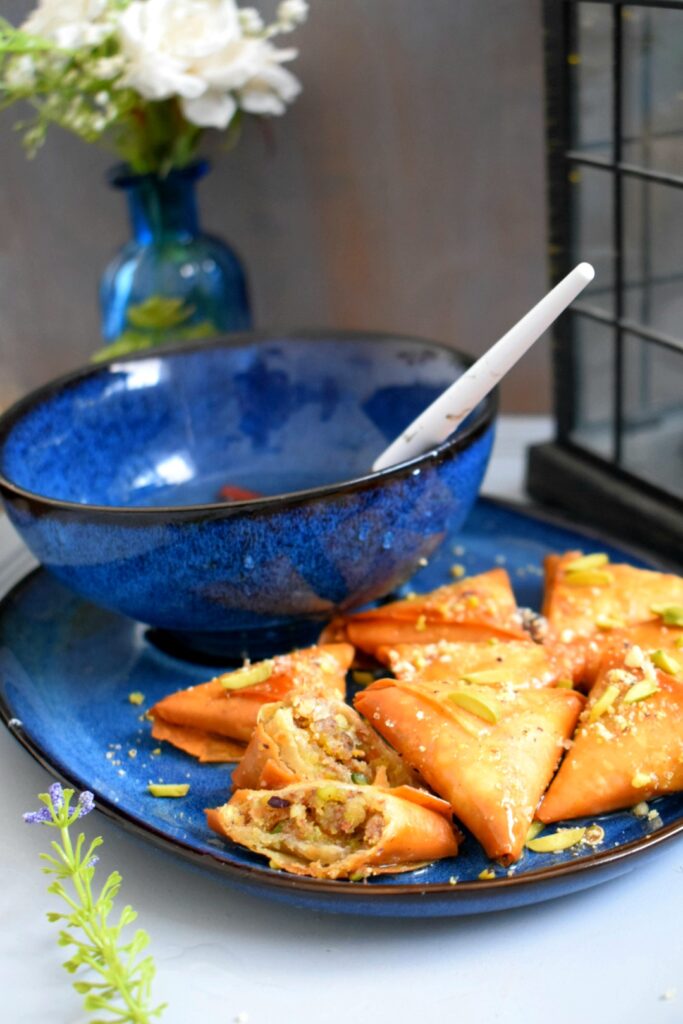 That crispy outer layer with a cheesy nutty surprise inside is surely a flavor blast! Many of you may try cheese samosas, but this combination of cheese and nuts is a killer one! Do try it and let me know the feedback!
INGREDIENTS
4 to 5 cream cheese cubes
1/2 to 3/4th cup pistachios
2 tbsp each walnut and almonds
2 tbsp sugar
Small samosa leaves
3/4th cup sugar
1 cup water
Cinnamon stick
Method
Crush pistachios and other nuts to a coarse powder along with sugar.
Smash the cheese and dump the pistachio powder in it and mix well.
Stuff it in the samosa leaves and fry it on medium flame until you get a crispy and golden crust. DO NOT FRY IT ON HIGH FLAME, IT WILL GET SOGGY WHEN YOU POUR SUGAR SYRUP.
Pour the sugar syrup on top and enjoy! (REFER TO VIDEO)
Video!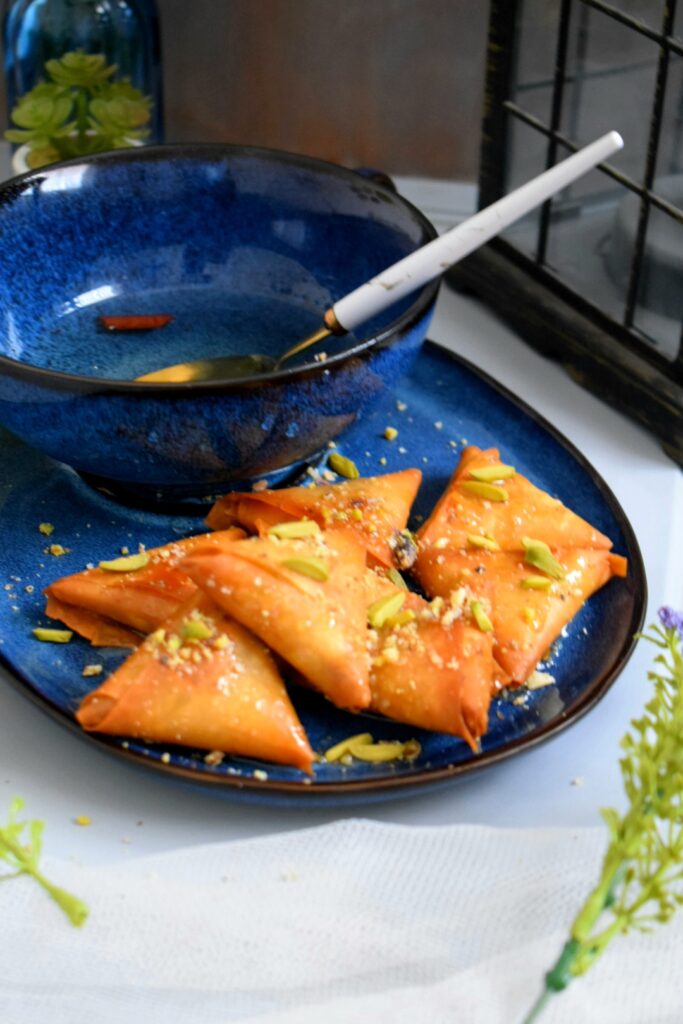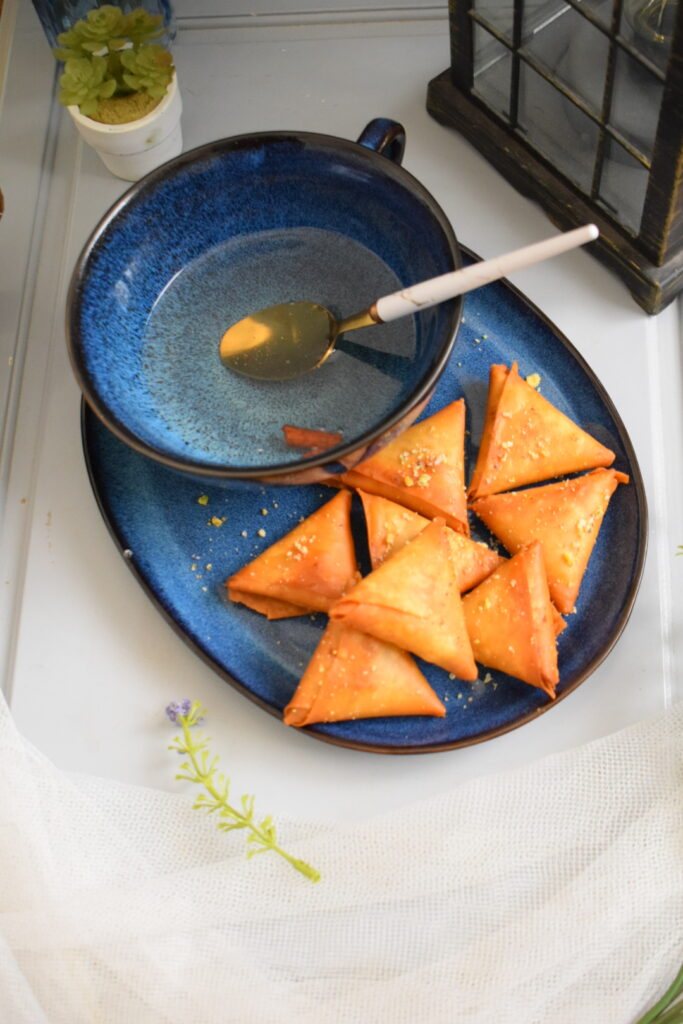 Happy Cooking!