Om Ali is a classic Egyptian dessert with amazing flavors and textures! Golden crispy puff pastry is layered with dry fruits, coconut, raisins and then soaked with nicely flavored sweet milk and baked to perfection! Easiest and tastiest Arabic dessert!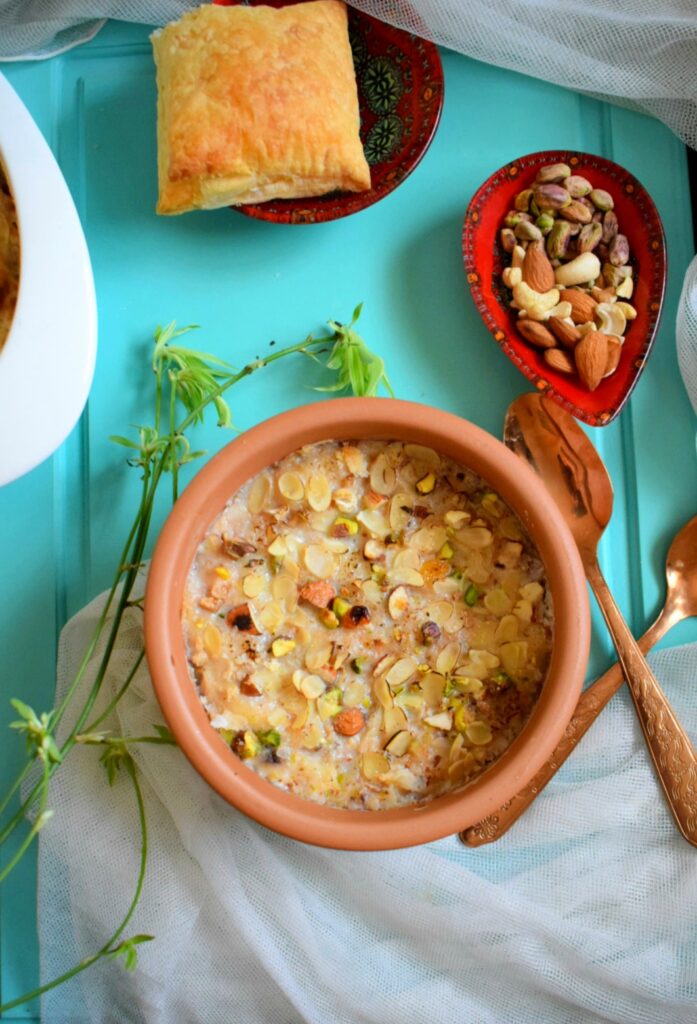 While digging into the bowl, you will get that well baked and creamy puff pastry with a slightly liquidy texture mixed with all that nutty goodness! This one is a perfect recipe with that authentic flavors! 100 percent satisfied with the result! I took it to a friend's party and everyone enjoyed it!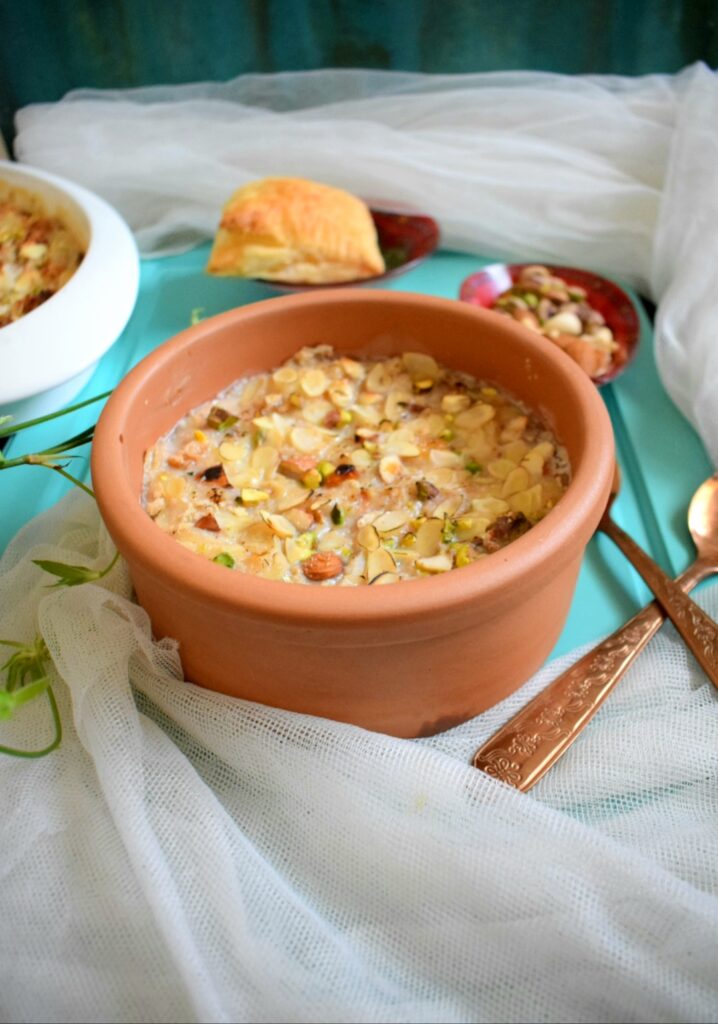 My hubby love to have it slightly warm along with that liquid! But you can have it as chilled or warm, that is your choice! Whenever we buy Arabic rice from restaurants we make sure to order Om Ali or Kanafeh along with it to dig in! I'm so happy with this recipe as it got that exact flavor in it!
Ingredients
10 to 12 sheets of puff pastry
4 1/4 to 5cups milk
1/2 cup sugar or condensed milk as per sweetness
200 ml (1 cup) cream or 1 cup heavy whipping cream
1 stick cinnamon
1/4 cup toasted almonds coarsely chopped
1/4 cup pistachios, coarsely chopped
Handful of raisins
1/4 cup shredded coconut
Method
Bake the puff pastry until golden brown and crisp @200 degrees preheated oven
Prepare the milk mixture by adding milk. cream, condensed milk or sugar and cinnamon stick whisk it well and then cook it until it comes to a boil.
Then layer the puff pastry as a base on a baking tray, evenly layer the nuts and coconut pour the milk mixture on top of it and wait for 10minutes. After 10 minutes add some more sweet milk if needed and then place some more nuts on top and bake it until slightly brown @180 degrees preheated oven.
Video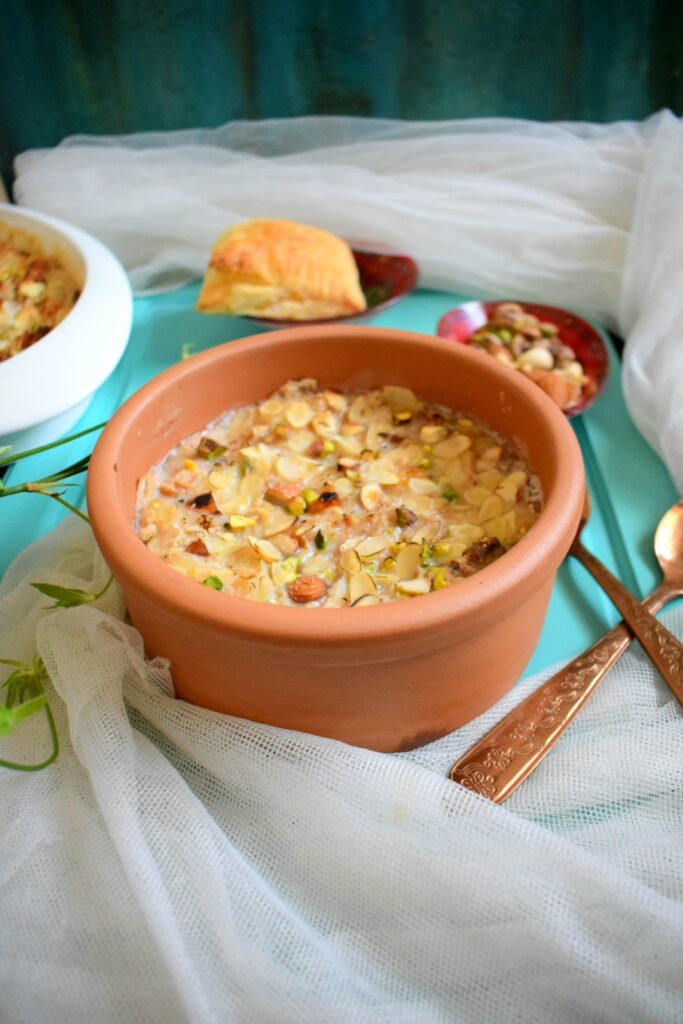 Happy baking!