Here is my final dessert for the Eid! Caramel Tiramisu is a delicious combination of coffee and cheesy caramel custard! Something different from classic tiramisu! Believe me the combination of caramel and coffee is so amazingly yum!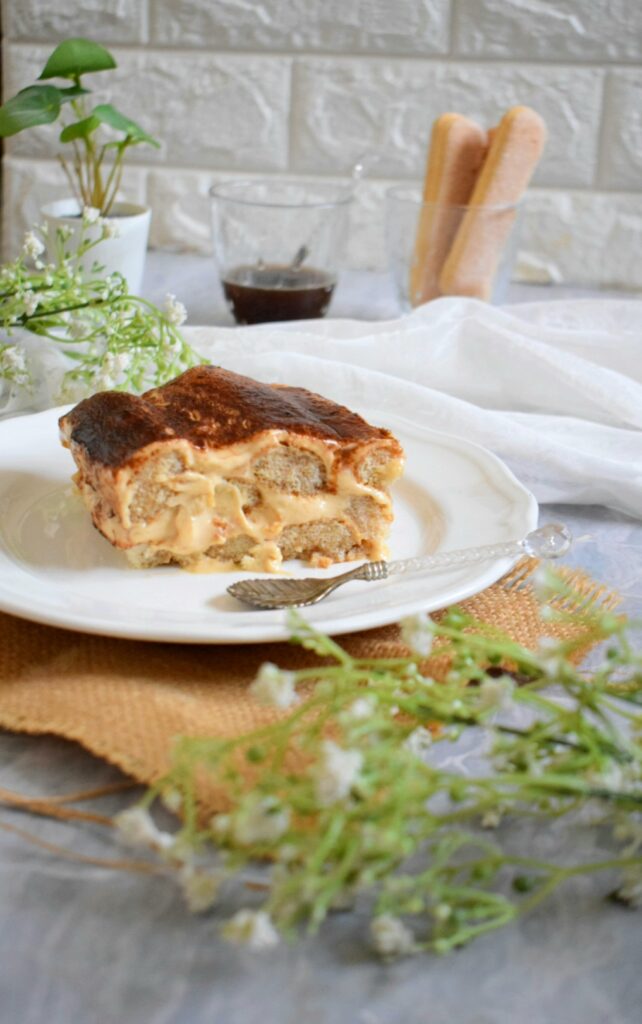 So which one is your dessert from my feed? If you are still confused try this out guys, this is too good! I made it ahead, only to share with you guys, hope you all will enjoy it!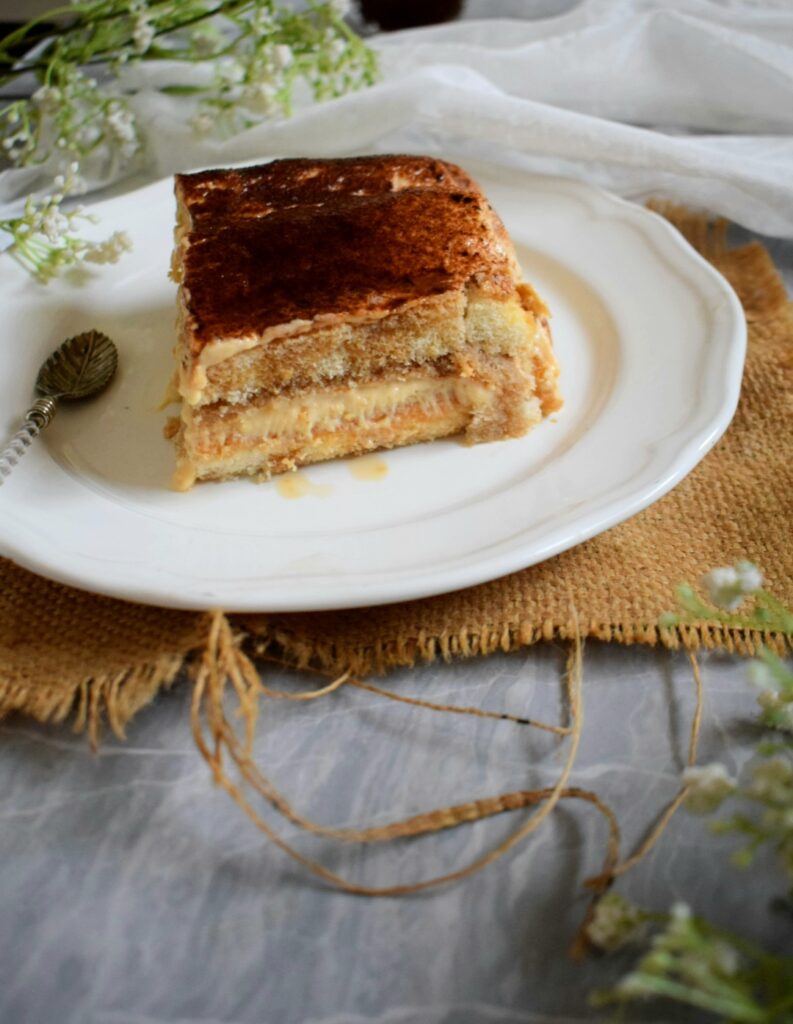 Most importantly this is an eggless version of tiramisu, so do not worry about that eggy flavor or smell in your pudding! Instead of making custard from scratch, I made it with custard powder and it is so good and airy.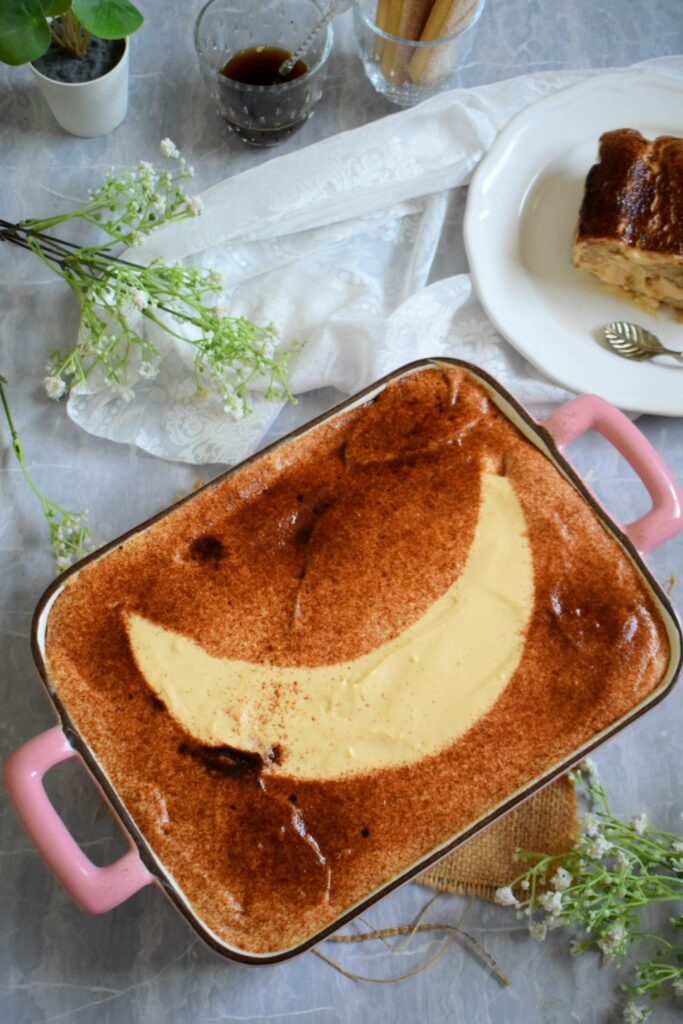 Ingredients
2 1/2 cups milk
4 to 5 tbsp custard powder
vanilla
3 to 4 tbsp condensed milk or sugar to taste
For Cjeese Mix
200 gm cheese
3 to 4 heaped tbsp dulce de Leche or caramel sauce
100 ml fresh cream
3/4th cup heavy cream or whipped cream
Other Ingredients
ladies finger biscuit or vanilla tea cake
1 & 1/2 cup hot water
1 tsp coffee (if you like strong coffee flavor add more)
1/2 tsp sugar(optl)
Method
Make thick custard, cover and let it cool completely (refer video)
Blend and soften the cream cheese, add fresh cream and dulce de leche and blend well.
Mix the cooled custard in it and blend well.
To get an airy texture fold the whipped cream in it and the caramel cheese mix is ready!
Assembling check the video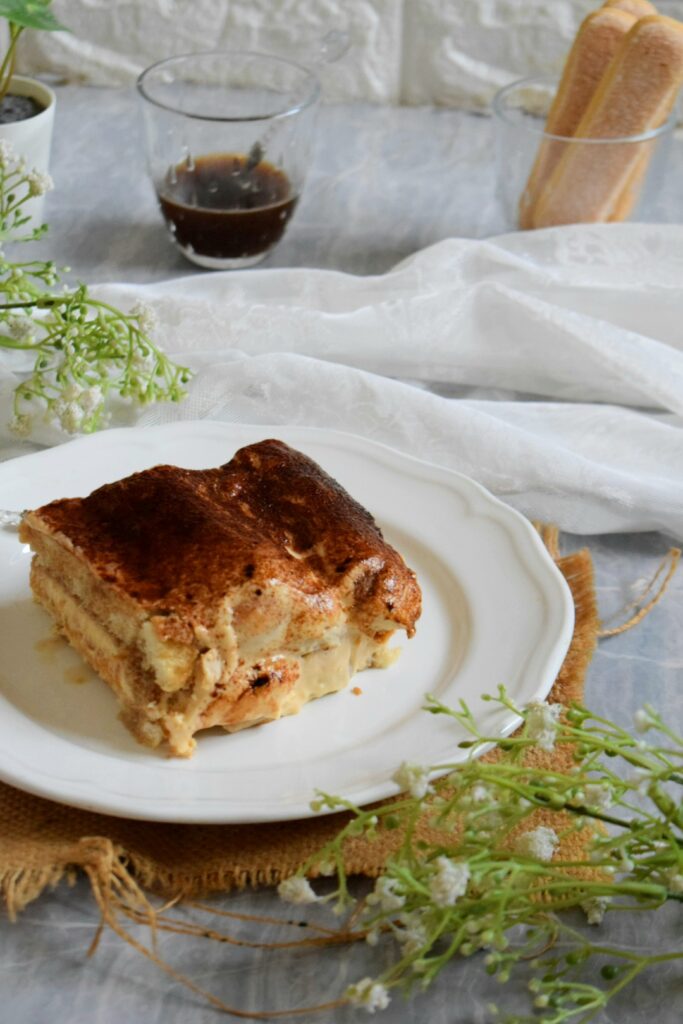 Enjoy!