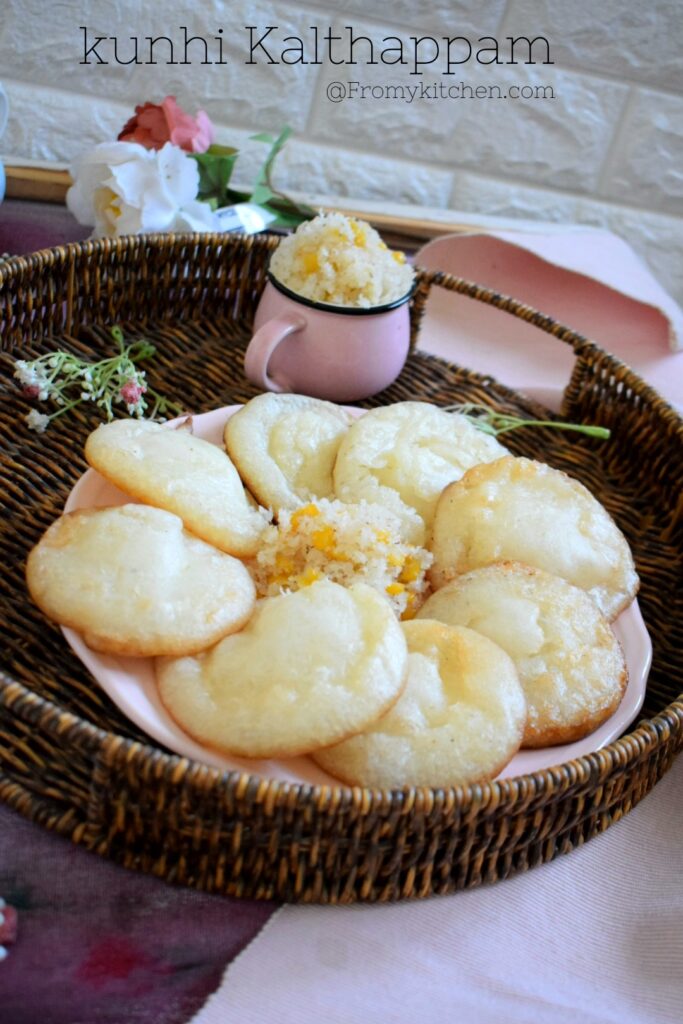 Kunhi Kalthappam is a traditional sweet bread made with rice batter in Malabar Area! It is eaten with a sweet coconut filling which we all love to the chore! Beautiful white and soft center with slightly crisp golden brown edges makes it so attractive, isn't it!
In our place, this bread is mainly cooked for pregnant ladies when we visit them @ their month 7 or 8! If there is any preggy lady in the house it is a great time for other folks in the house to enjoy the treats they bring, hehe! This one too I made for a pregnant friend and we enjoyed it!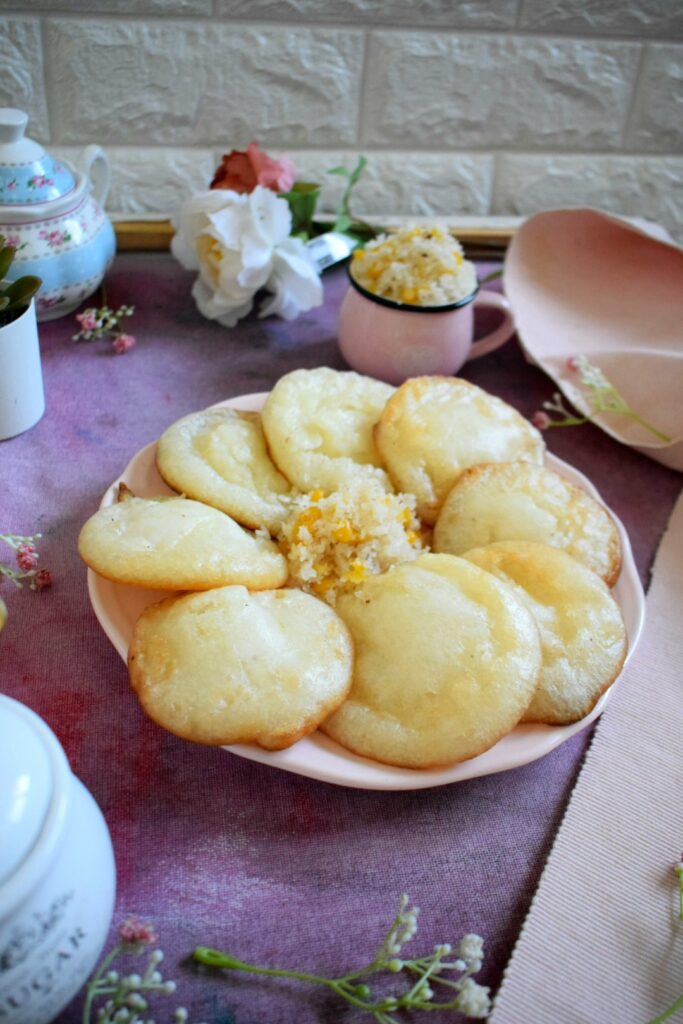 Traditional food is always mindful and filled with many nostalgic feel right? The recipe here is very simple, though cooking part is a little tricky! Hope those who are searching for this recipe will find it helpful!
Ingredients
1 cup Small Rice used for biriyani(jeeraka shala)
1 cup cooked rice
3/4th to 1cup sugar
4 tbsp water
2 cardamom pods
A pinch of salt
For Filling
7 to 8 tbsp sugar
4 tbsp water
2 & 1/2 cups coconut
1/4 tsp cardamom powder
3 to 4 tbsp boiled channa daal
3 tsp ghee
Method
Wash and soak the rice for 4 hours.
After 4 hours drain the water.
In a blender add rice, cooked rice, sugar, cardamom pods, and water grind it to a smooth paste. Do not tempt to add more water, because while grinding the batter sugar melts and release moisture from it.
Leave the batter for 15minutes. Check the video for consistency and cooking methods.
In a wide pan (refer to video) pour 4 to 5 tbsp oil, on medium flame pour a ladle full of batter in the center of the pan, and from all the sides tap the oil with a spoon to the center part(refer to video). Do not flip it, Once it's golden from the sides and cooked in the center take it out.
For the sweet coconut filling check the video.
Youtube Video!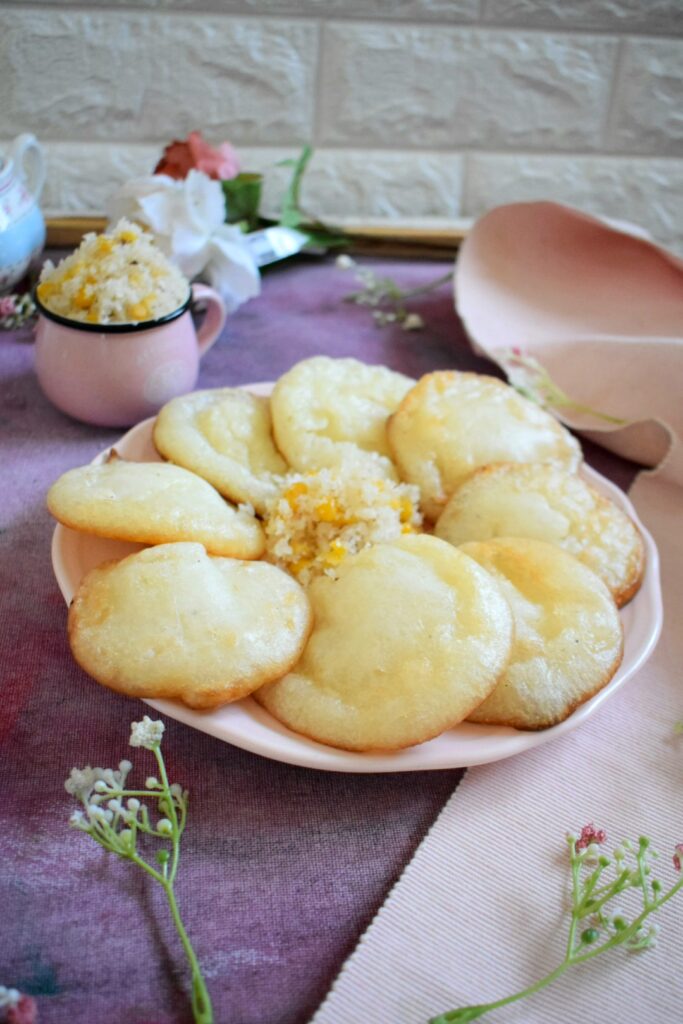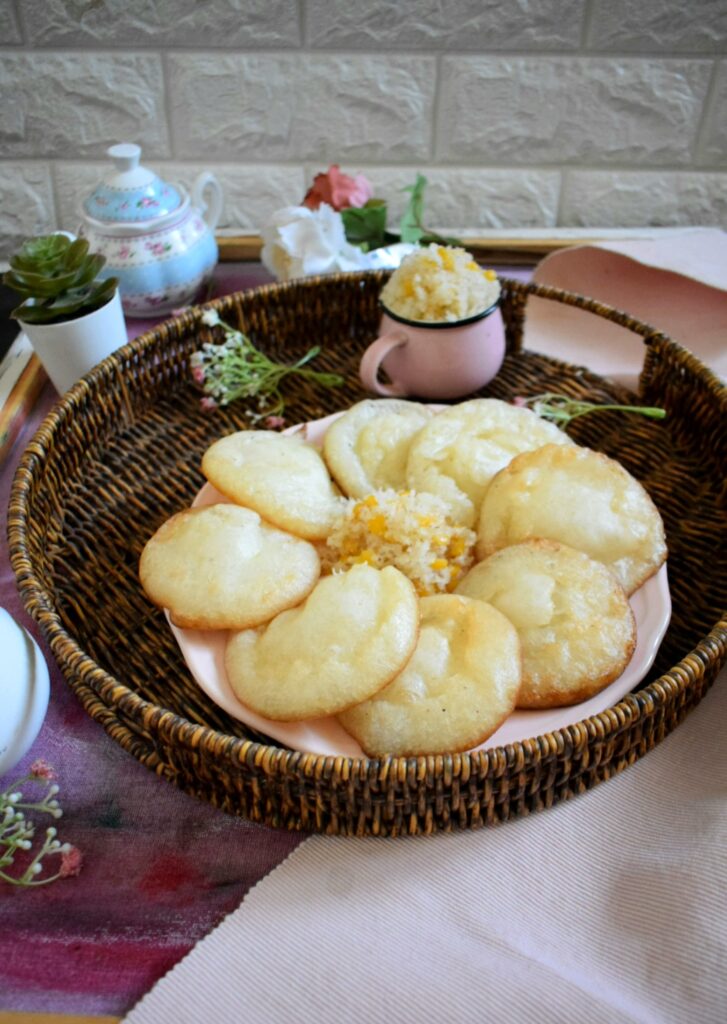 Enjoy!