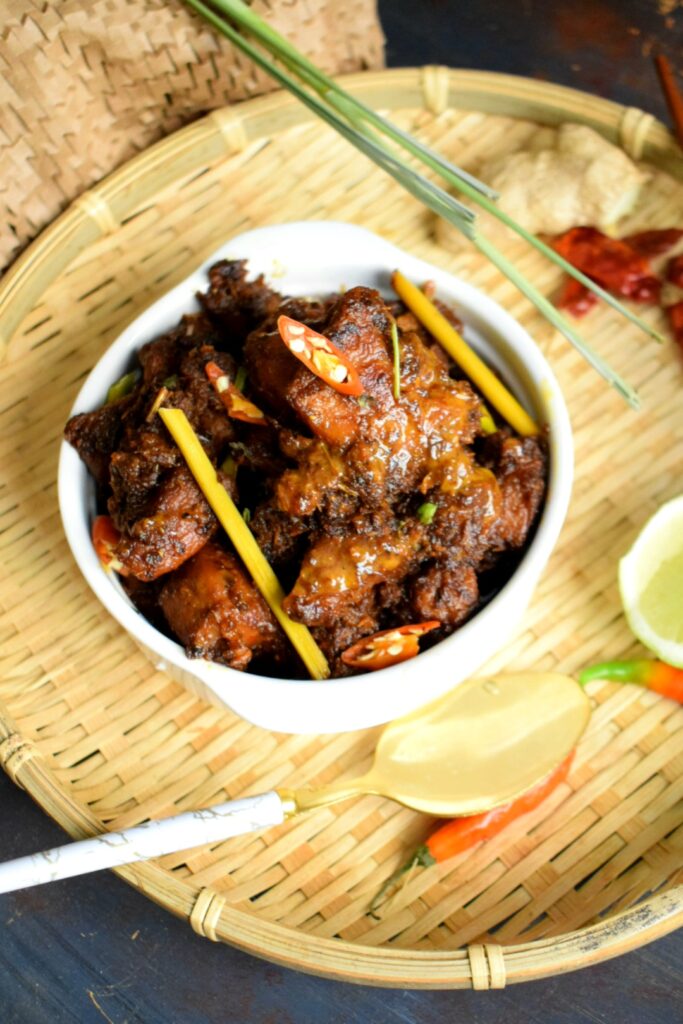 Beef Rendang is the most famous beef recipe in Indonesia, Malaysia, and Singapore. Rendang is a rich coconut flavored beef slow-cooked and roasted in coconut milk with bits of toasted coconuts in every bite! Heavenly i must say!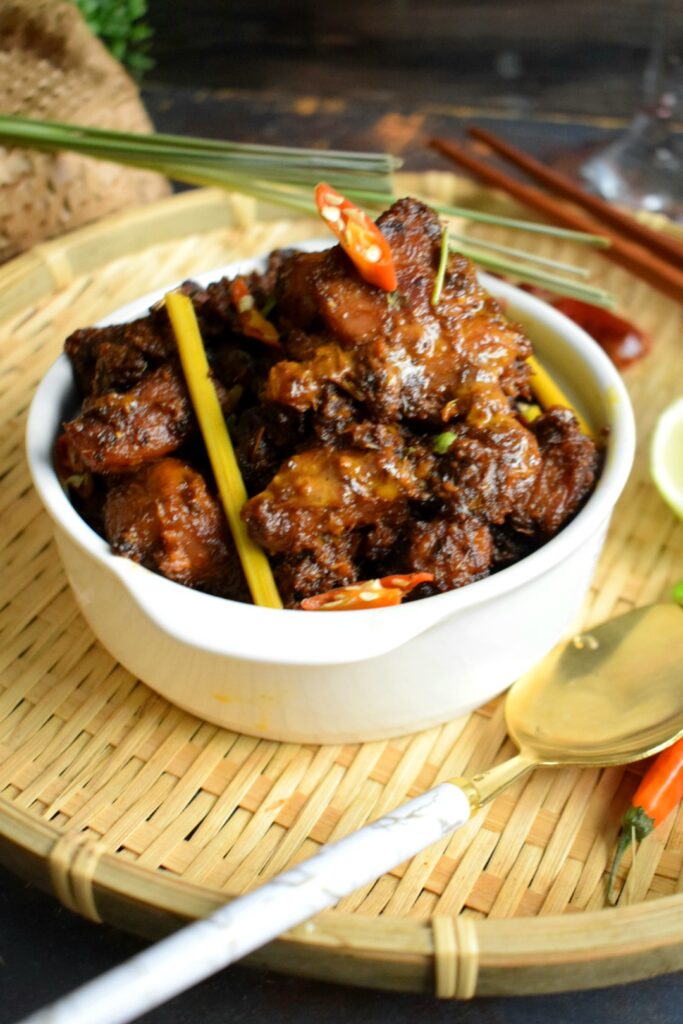 The flavors are bang on here! Southeast Asian cooking flavors have a very close taste balance with our Kerala flavors! Using coconut in the gravy, spiciness, and curry paste are all very much acquainted to our taste buds! I'm sure you guys are gonna love this Beef recipe!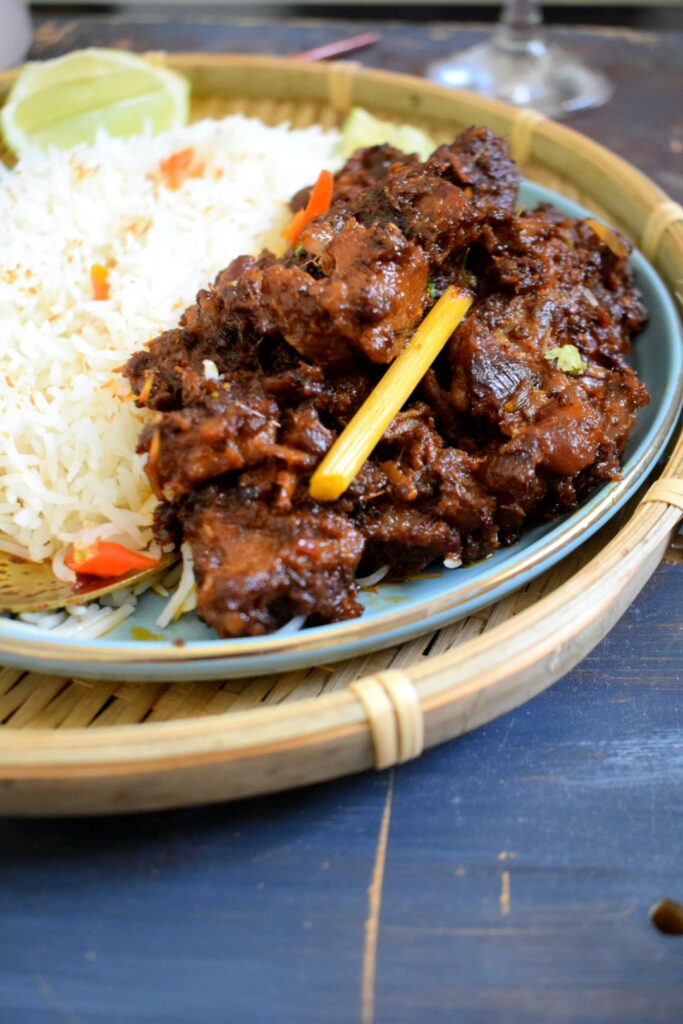 This is the easiest recipe with amazing flavors in it! No wonder, this dish has voted as one of the most delicious food in the world! The authentic way of cooking the rendang is slow cook, but here to save time and gas I used a pressure cooker. Cooked it halfway in the pressure cooker and then slow-cooked and simmered the gravy to get that dark-colored rendang! You will get a lusious silky gravy easily, if you add some water to it!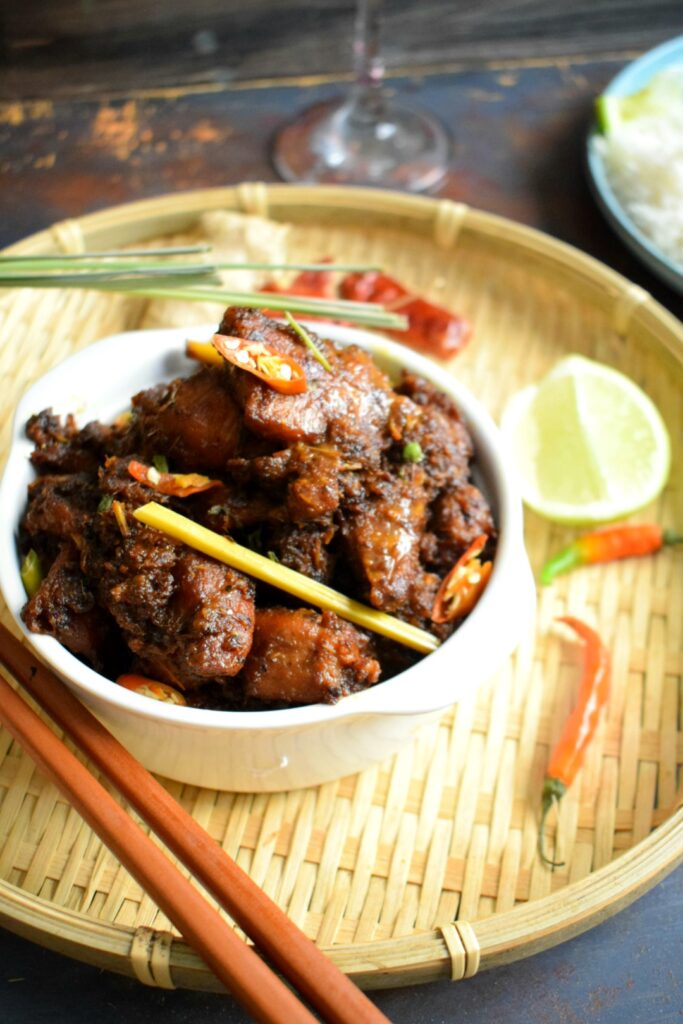 Method
Curry paste
1/2 kg boneless beef
10 to 12 dried red chilies
4 cardamom pods
1 small stick cinnamon
5 cloves garlic
1 small piece of ginger
1 sprig lemongrass
5 to 8 shallots or 1 medium onion
1 tsp coriander powder
1/4tsp turmeric powder
salt to taste
Other Ingredients
1 tsp Kashmiri chilly powder for color
lemongrass
1 tbsp tamarind paste(thick extract of tamarind pulp)
kafir lime leaves if you have it
3 tbsp toasted coconut
1/2 cup water
1 to 1& 1/2 cup thick coconut milk
1 tbsp oil
Method
Blend together all ingredients listed under curry paste to make a coarse paste. Add water if needed
In a pressure cooker pour 1 tbsp oil and dump in the paste, cook it for 3 to 4 minutes, then add the coconut milk and cook it for few more minutes or until the oil separates.
Then add beef to it, add Kashmiri chilly powder, tamarind salt mix well. Pressure cook it for 10 minutes or until the beef is 80percent done.
Then release the pressure, transfer the curry to a pan and then slowly simmer the gravy.
Add toasted coconut in it along with lemon grass.
Then start to simmer it by stirring in between until the water evoprates and beef gets dry! If you like some gravy add some water. This is the best combination with chapathi!
Video!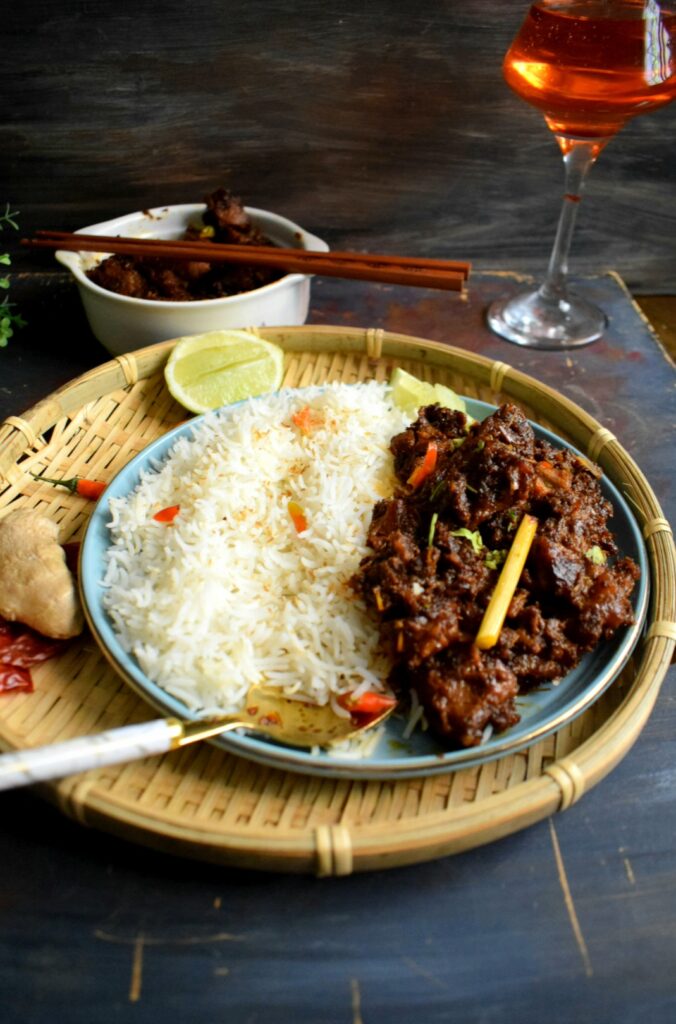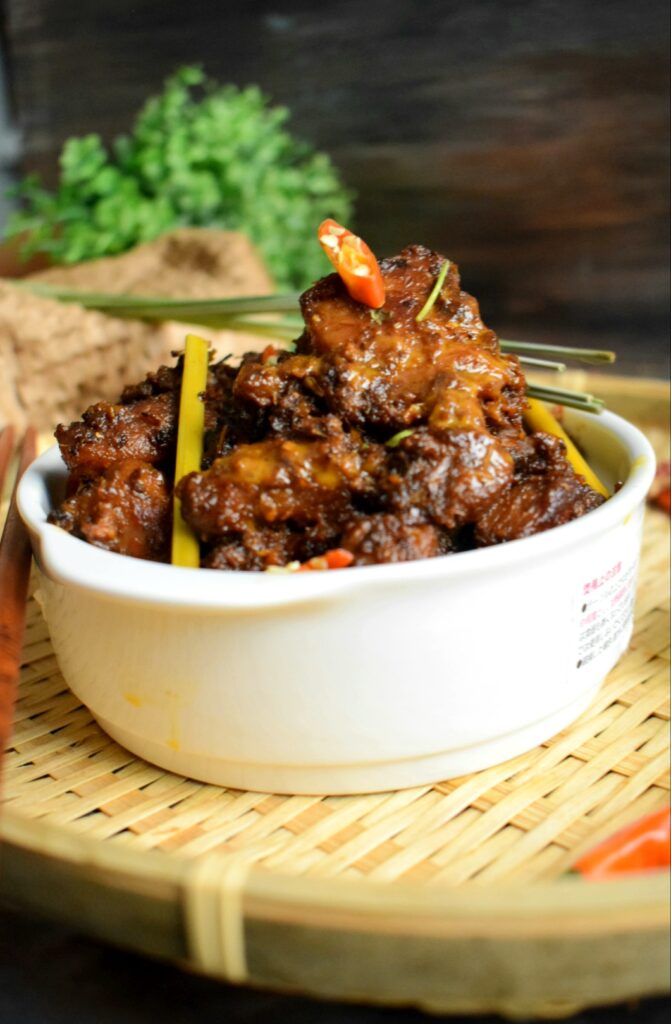 ENjoy!