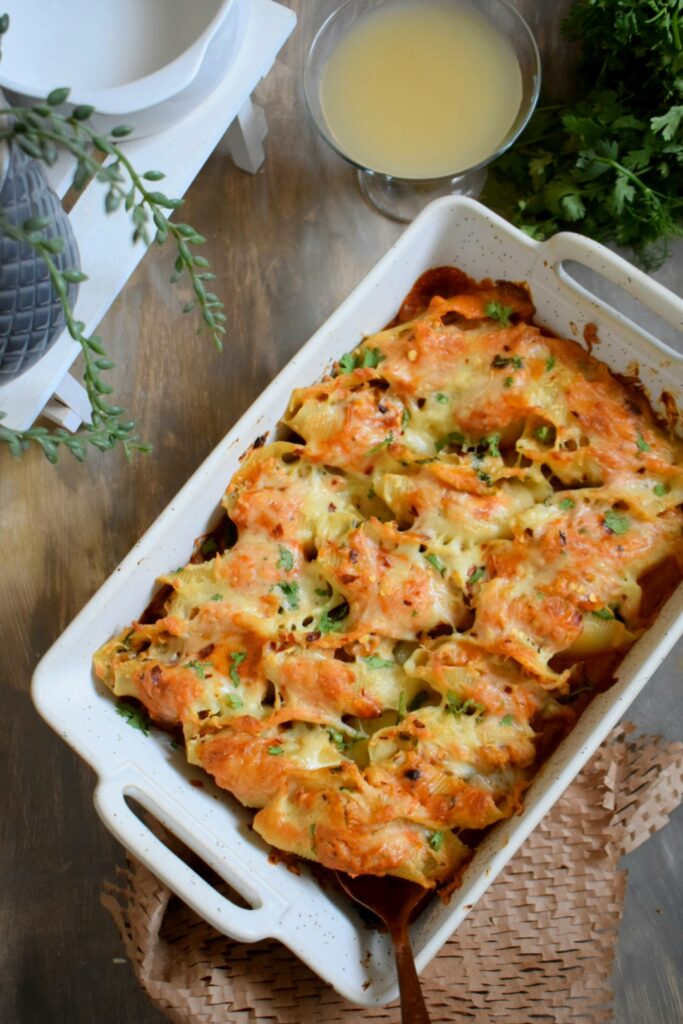 Jumbo pasta shells stuffed with cheesy tandoori chicken drenched in a bechamel base and baked to perfection! Aha, cheesy, spicy deliciousness in one meal! I love to play with the flavors of two cuisines especially Indian and Italian! This pasta is one such fusion flavor from INDIA'S Tandoori chicken and cheesy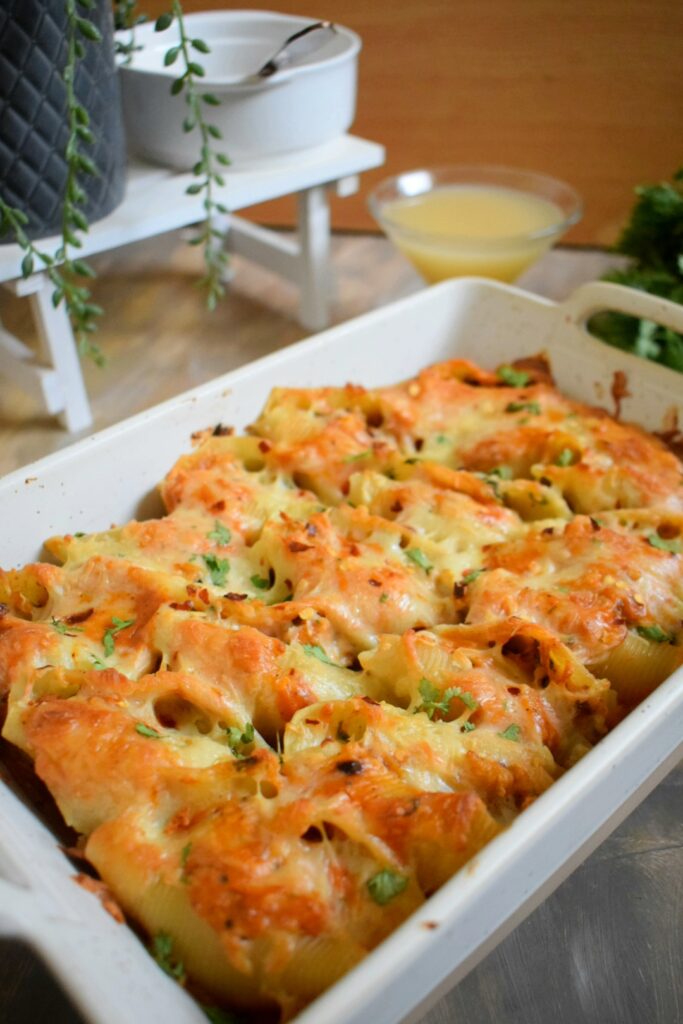 One of my well-known fusion recipes is butter chicken pasta! Many of you tried it and got amazing feedback for that! This recipe is a very easy one and so flavorful that you will fall in love with it!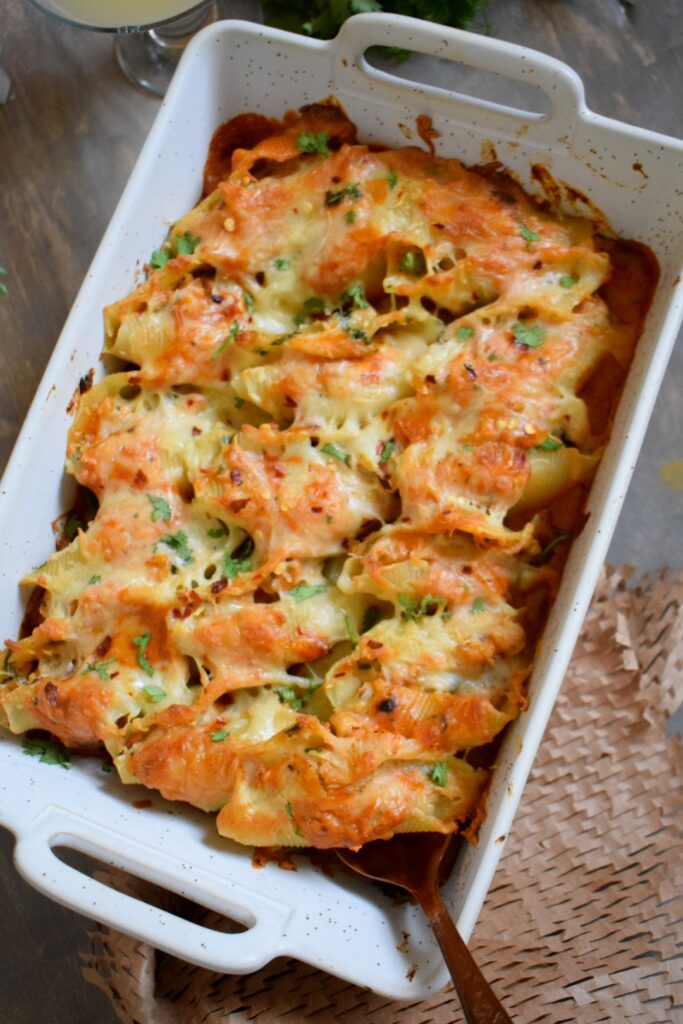 A spicy and cheesy combination is the best treat for us Indians to satisfy our craving to have any special meal, right? Hope you all will love this one!
Ingredients
For Chicken Marinade
350 gm boneless chicken cut into small pieces
salt to taste
2 tsp yogurt
lemon juice
1 heaped tsp chilly powder
1 tbsp ginger garlic
1 green chilly chopped
1/2 tsp garam masala
1 tsp pepper powder
Other Ingredients
Jumbo Pasta Shells
1 small onion
lots of coriander leaves and few mint leaves
lemon juice if needed
4 to 5 tbsp cream cheese or you may use the mix of cheese and labneh
Mozzarella cheese
For Bechamel Sauce
1 tbsp olive oil
1 clove garlic
1 green chilly chopped
2 tsp all purpose flour
salt to taste
pepper to taste
2 tsp tomato paste
1 & 1/2 to 2 cups milk
oregano
Instead of this sauce you may use pasta or pizza sauce / marinara sauce
Cook the pasta as per the instruction. Do not overcook it, rinse it under the tap water to stop the cooking process and to prevent it from sticking to each other.
Method Please check the video!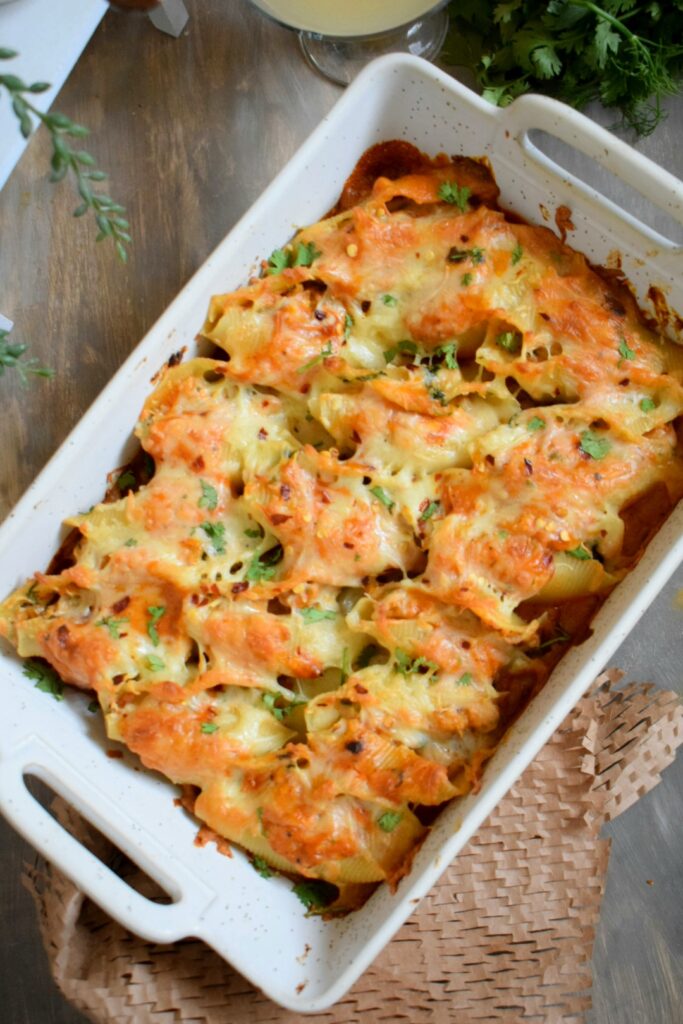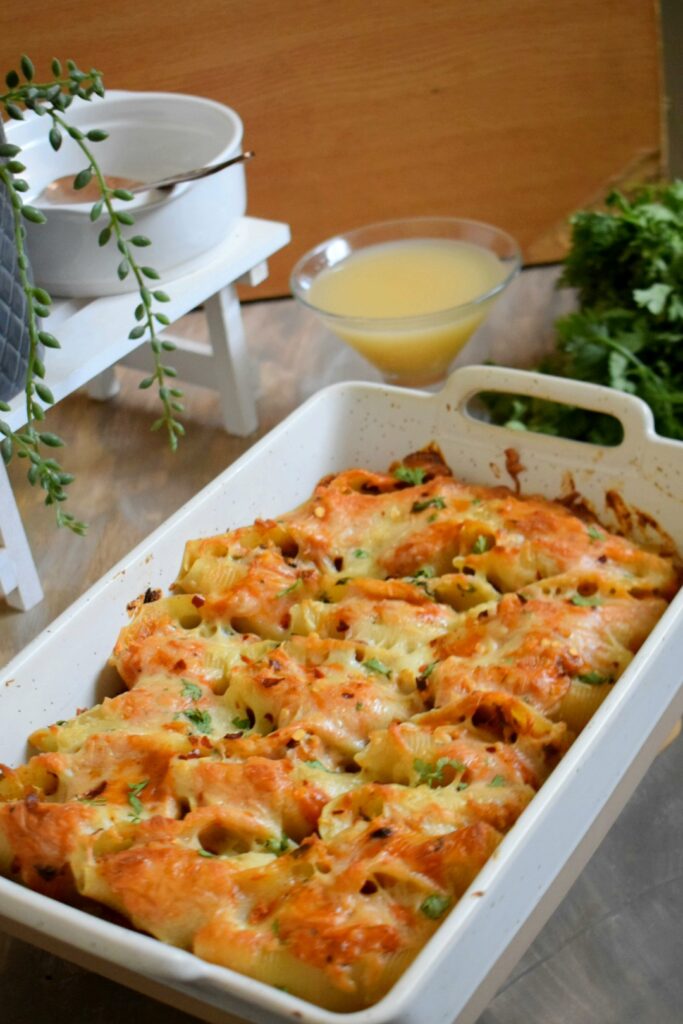 Enjoy with your family!