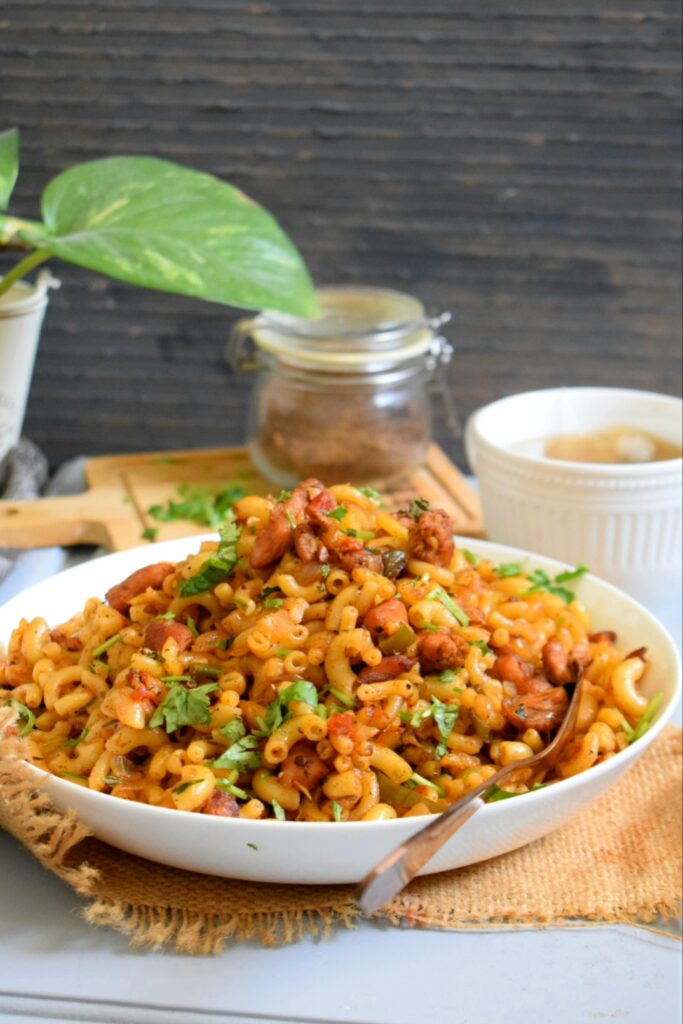 Spicy, tangy and delicious chicken macaroni on the menu today! If you are a spicy food lover and prefer such hot Indian Masala in your macaroni rather than creamy pasta here is a delicious chicken pasta that suits your taste bud!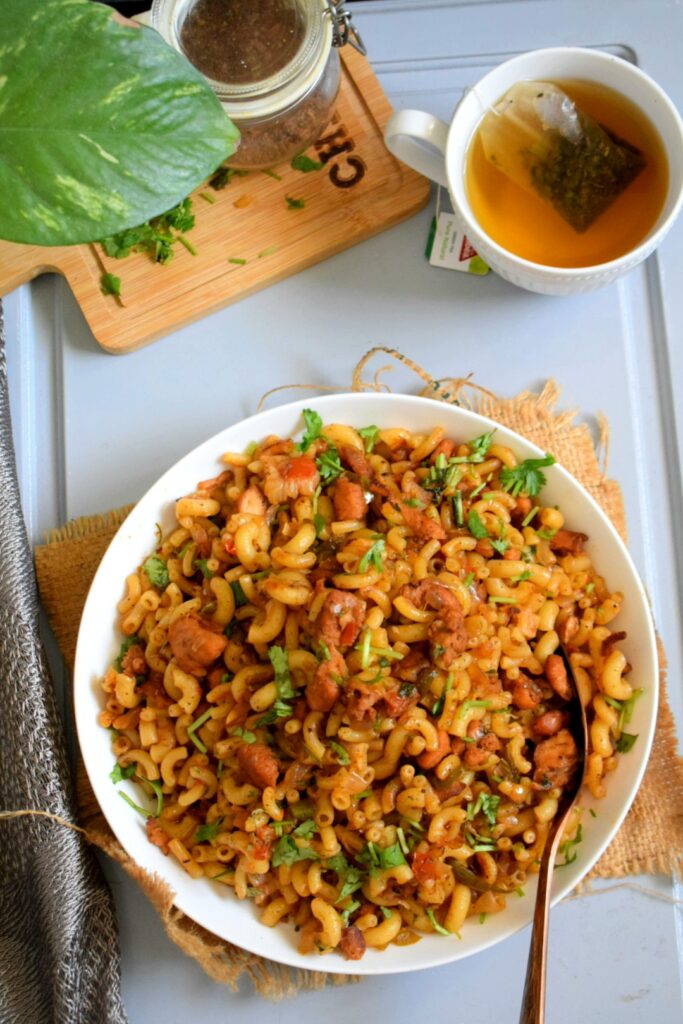 I'm redoing my old recipe, which has poor quality pictures, and that I can't tolerate anymore on the blog! hehe! So I will remove the old post and sharing a new one with a video here.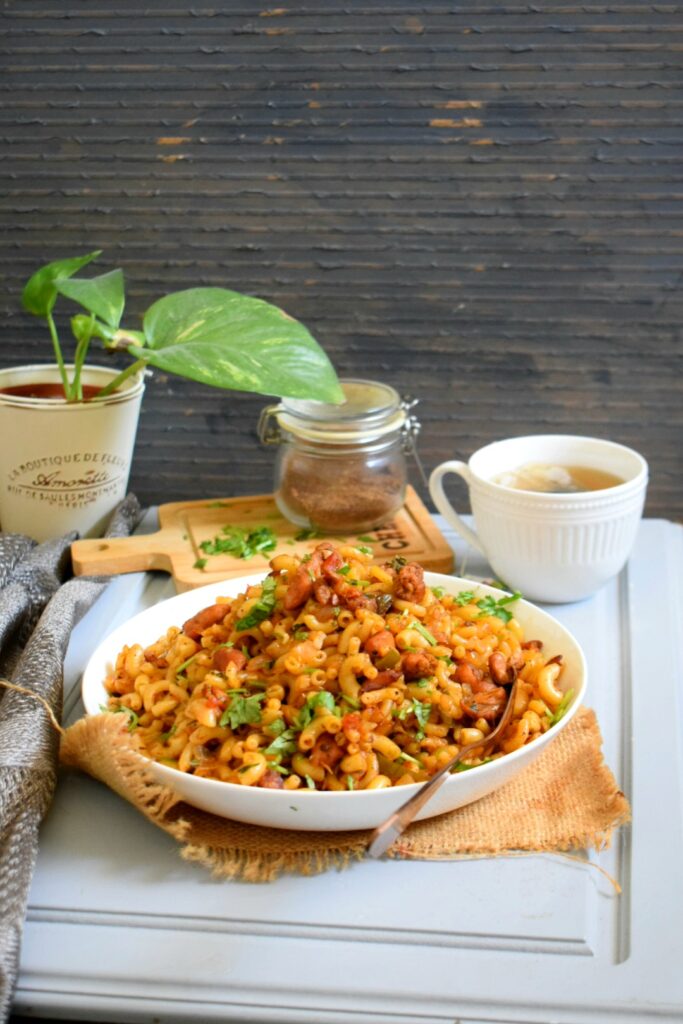 Small pieces of masaledar chicken and spicy masala well coated with the goodness of macaroni are pure bliss!
Ingredients
For Chicken
1/4 to 1/2 kg Chicken boneless
1 tsp chilly powder
1 tsp ginger n garlic
1/2 tsp garam masala
1 tsp lemon
Salt
For the Masala
2 tbsp oil
3 onions
1 large capsicum
2 small tomatoes
2 green chilies
1 tsp garlic
1tspn ginger
1 tsp pepper powder
1 tsp chilly powder
1 tsp garam masala
1 tsp dry fenugreek powder
Coriander leaves
Method
Boil macaroni with salt and keep it aside.
Cut boneless chicken into small bite-size pieces and marinate chicken with ingredients under marination and boil. Reduce the water completely and pour 2 tbsp oil and shallow fry it.
Take the chicken pieces and keep it aside.
In the same pan pour one more tsp oil and add finely chopped onions, green chilies, ginger, garlic and saute until soft.
Then add capsicum & tomatoes and when it's half done add all the spices and cook until the veggies are soft.
Add fried chicken pieces and mix well lastly add fenugreek powder, coriander leaves and mix well.
If you want add some tomato sauce. This masala is too good and the color is too good!
You can also do the same with prawns.
Video!