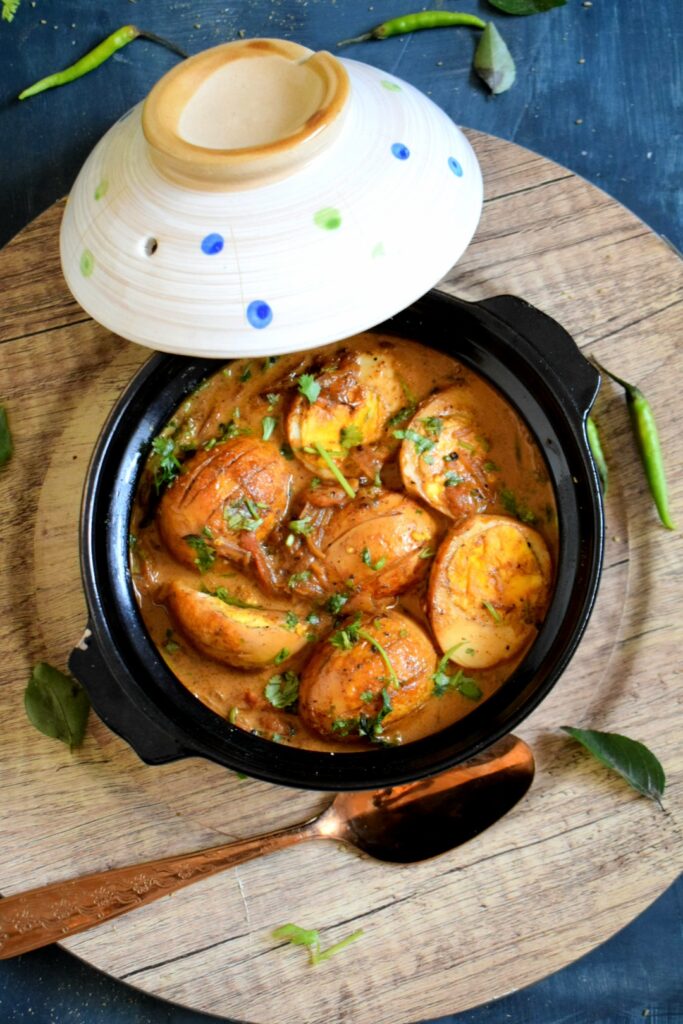 Ultimate comfort food on a lazy day! This is a flavorful curry in which the spicy fried egg is drenched in silky gravy! Fried eggs are well coated in that spicy thick coconut-based gravy which is a perfect combination with Malabar native's very own Aripathil!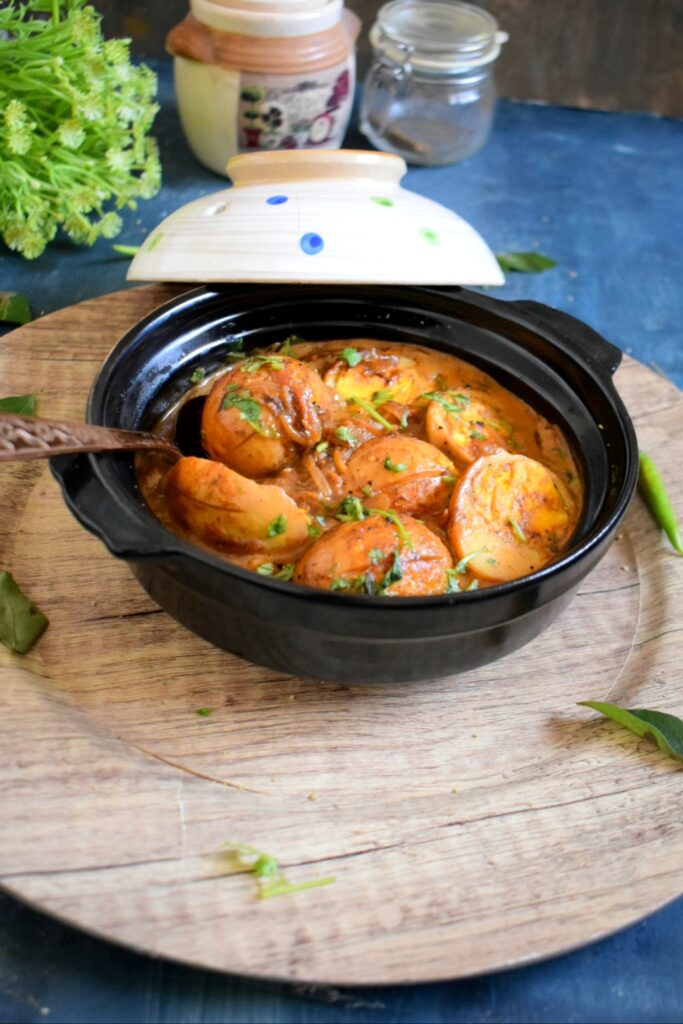 If you are an egg lover give this curry a try! I'm sure you guys will love it! I love anything made with egg, especially that fried egg which i'm using in this curry is our family's fav one during Ramadan! Yes, you can have it right away after frying, if you feel like having something spicy for tea!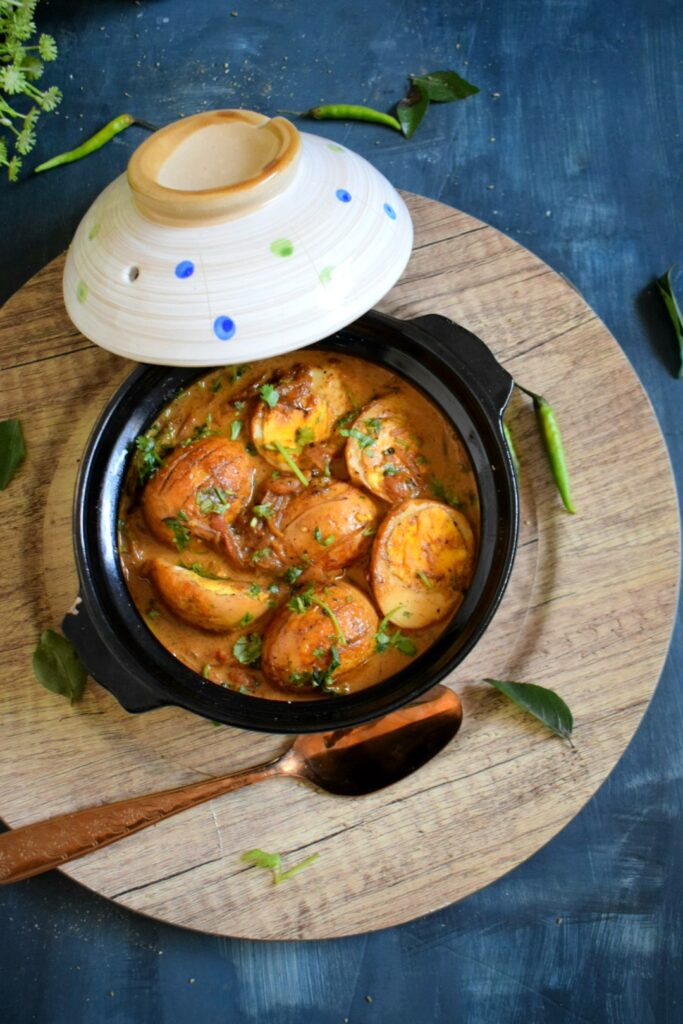 The idea of this curry flashed while cooking this fried egg! So do try it out and lemme know your feedback!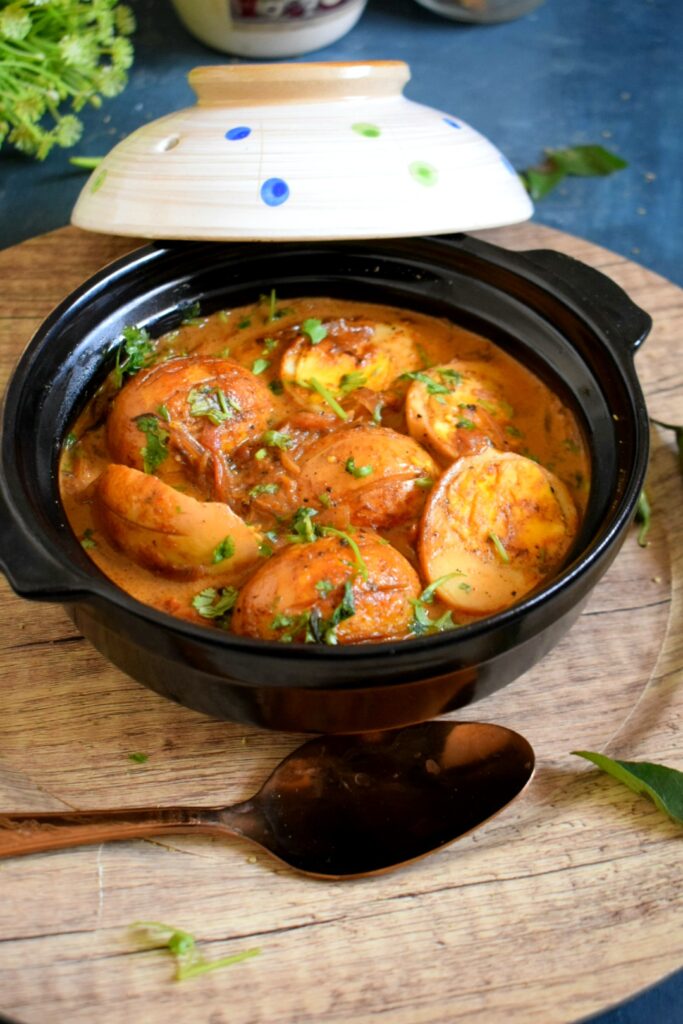 Ingredients
5 hard boiled eggs
1 tsp chilly powder
1/2 tsp kashmiri chilly powder
1 tsp pepper poder
1/2 tsp fennel powder
salt to taste
1 clove garlic
some curry leaves
1 tbsp oil
1 green chilly
For gravy
2 onions sliced
1 tomato sliced
1 tbsp ginger garlic
3 to 4 green chilies
salt to taste
1 tsp chilly powder
1 tsp pepper powder
3/4 tsp fennel powder
1 tsp garam masala
curry leaves salt to taste
3/4th cup thick coconut milk
Method
In a pan pour oil, add curry leaves simmer the flame to low and add crushed garlic, all the spices and salt mentioned above for egg and mix well.
Add the slitted hard boiled egg and shallow fry it on medium low flame.
Transfer it to a plate. In the same pan pour oil if needed, then add ginger garlic and green chilies cook it until aromatic!
Add sliced onions and salt, cook until translucent.
Add tomatoes and cook until mushy, then the spices and cook until raw smell disapears.
then put the fried eggs and cook for few minutes to coat it in the masala. I added 3 whole eggs and 2 of them by halfing!
Then add the coconut milk and some water if needed.
Add cilantro cover and cook it on low flame for 3 to 5 minutes.
Video!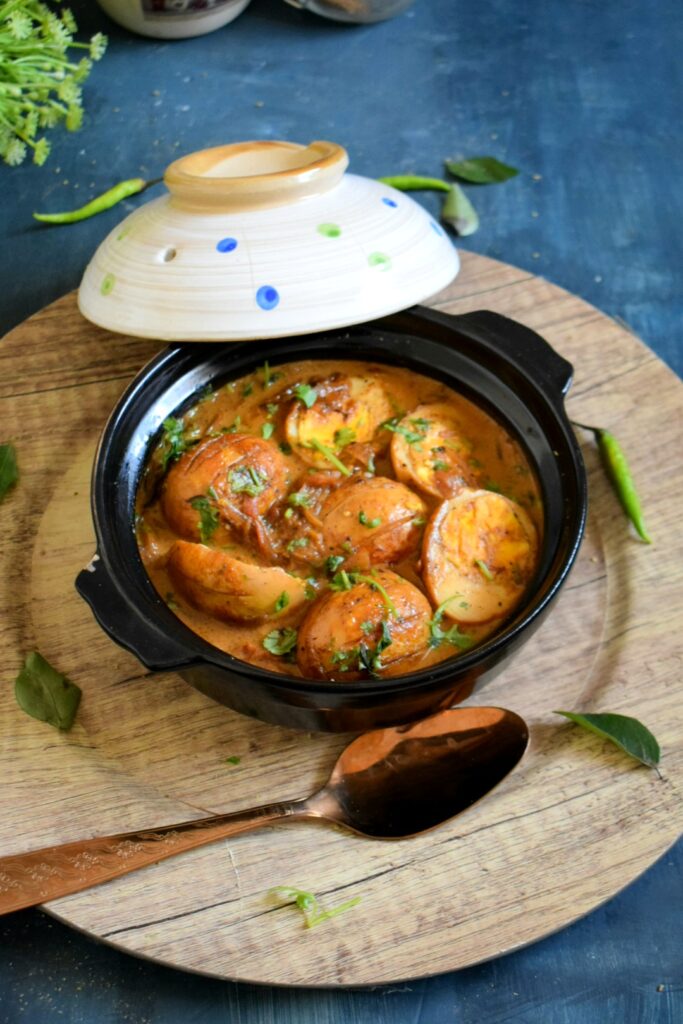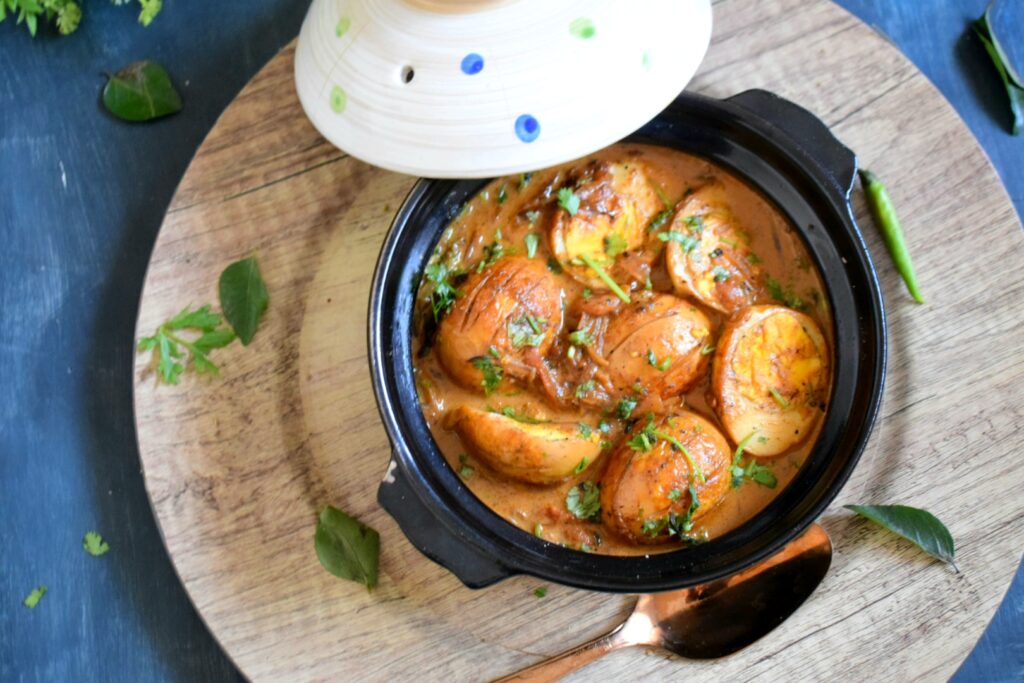 Enjoy!