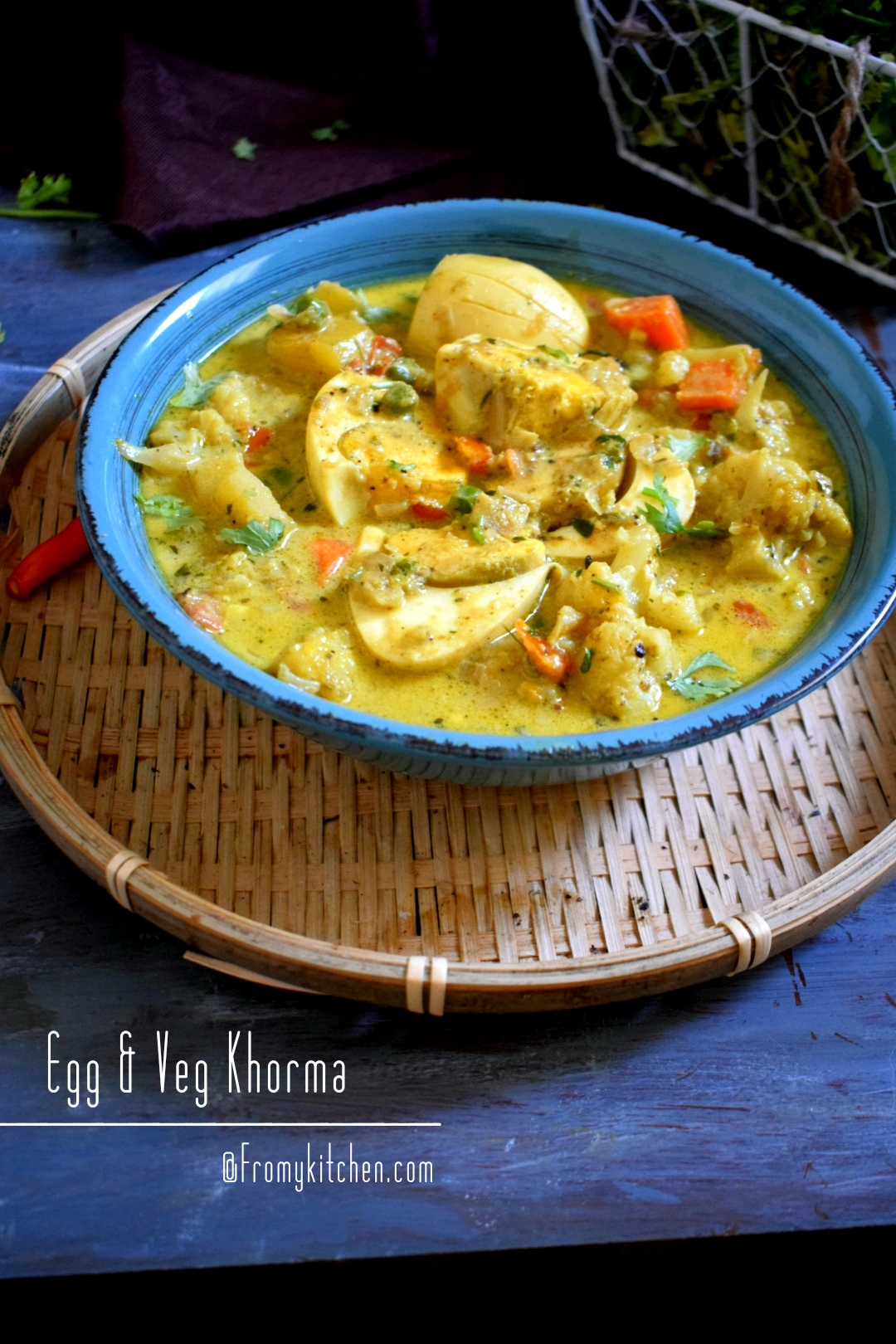 A flavorful Veg and Egg korma with simple ingredients! Easy and comfort meals are all that we need when we miss our home or mom or if we are in a lazy mood, isn't it? This egg curry is so quick and easy to put together with minimal ingredients with that perfect restaurant-style flavors which are best served with appam or idiyappam (string hoppers)!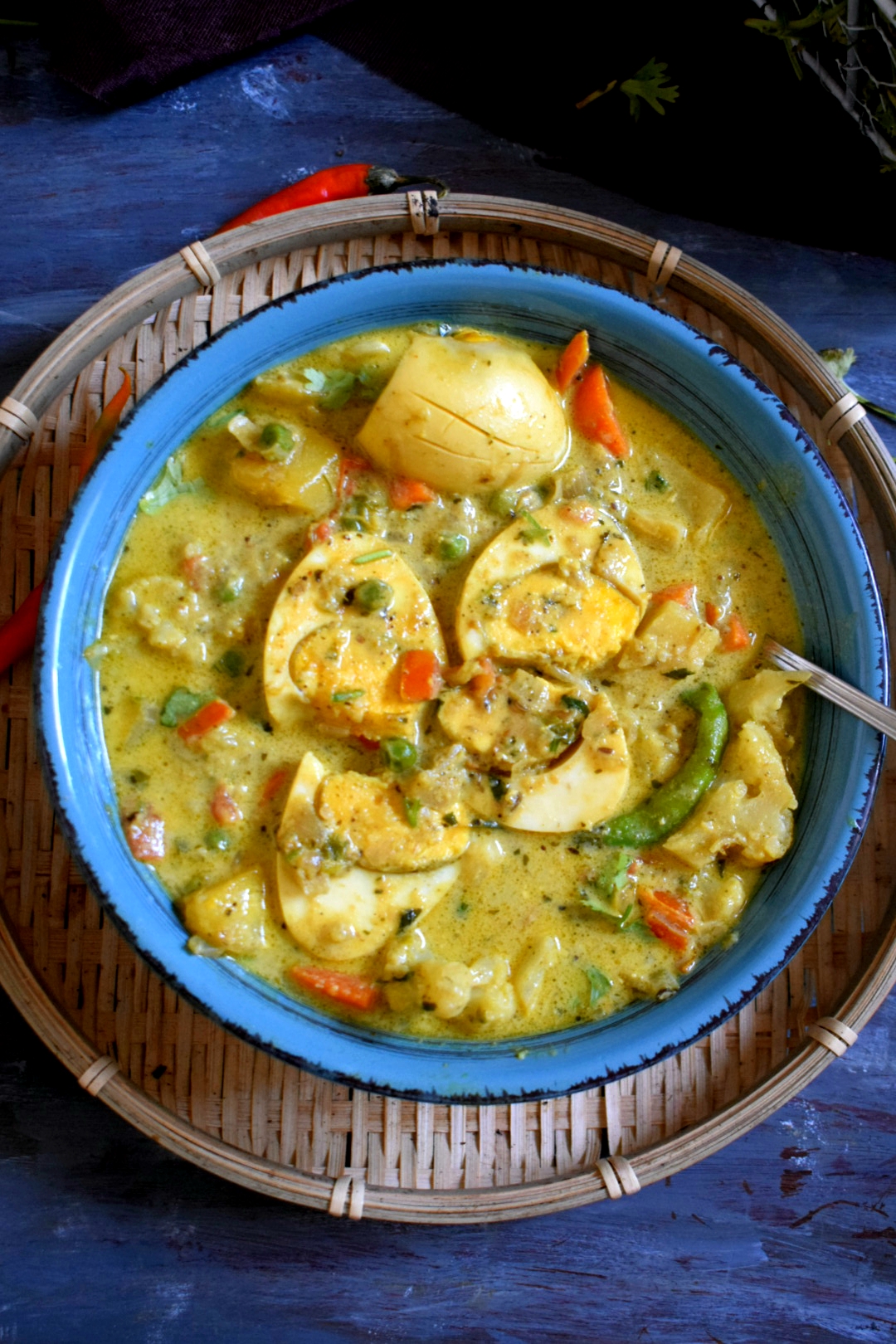 Egg curry is a family favorite here and whatever way it is served they love it! My dad too loves egg curry so dedicating this restaurant-style egg veg korma for him! Try it out with your fav flatbreads or vellapam or idiyappam, I'm sure you will love it! The addition of veggies to an egg gravy is really a great idea that you will fall in love with every bit of it! You can add any of your fav veggies here! Make sure not to overboil the veggies, otherwise, it will be mashy!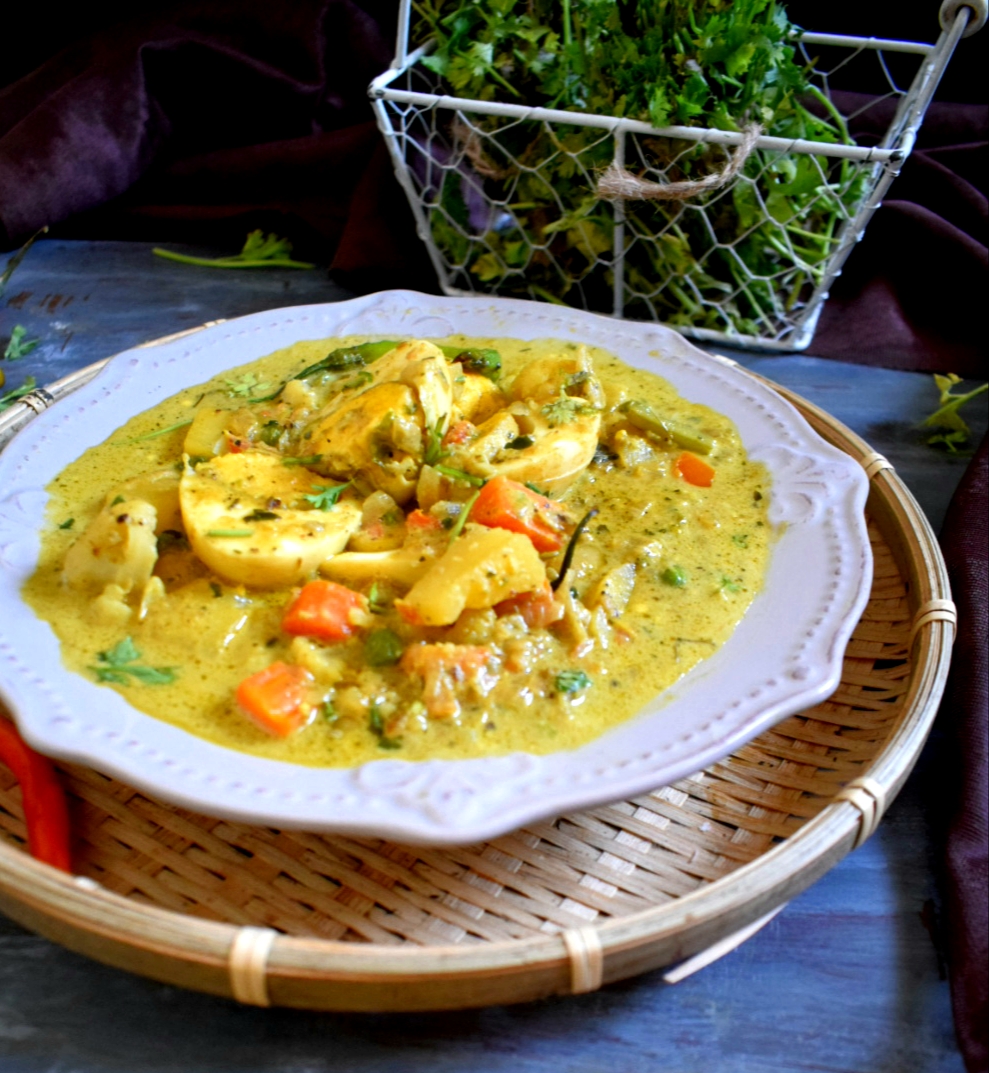 I love it a little yellowish color than the white stew! So what are you waiting for if you are in search of good egg curry, here you go!
ingredients
To make a coarse paste
1 small piece of ginger
6 to 8 cloves garlic
3 to 4 green chilies
some peppercorns
1 tsp heaped fennel seeds
Some curry leaves
Other Ingredients
4 or 5 boiled egg
Veggies steamed or boiled(1 carrot, 1 small potato, some cauliflower florets and beans, green peas)
1 large onion chopped finely
2 tomatoes finely chopped
1 tsp garam masala
1 tsp pepper powder
1/2 tsp turmeric powder
salt to taste
enough water
3/4th cup thick coconut milk
Kasuri methi
cilantro
Method
Make a coarse paste with the above-mentioned list.
In a pan pour some oil and dump in the paste let them cook for few seconds and then add the chopped onion and salt, cook it until soft and translucent.
Add tomatoes cover and cook it until soft, then mix and mash it.
Add all the spices mix and cook for a few seconds, then add the steamed veggies mix and pour enough water and let them all boil and simmer for 3 to 4 minutes.
 Meanwhile, put some slits on the boiled eggs and add them in the curry. Let them cook for 3 more minutes, pour the coconut milk and cook for few more seconds, lastly add the methi leaves and some whole green chilies along with some cilantro cover and cook it for 2more minutes and your delicious creamy veg egg korma is ready to serve.
Video!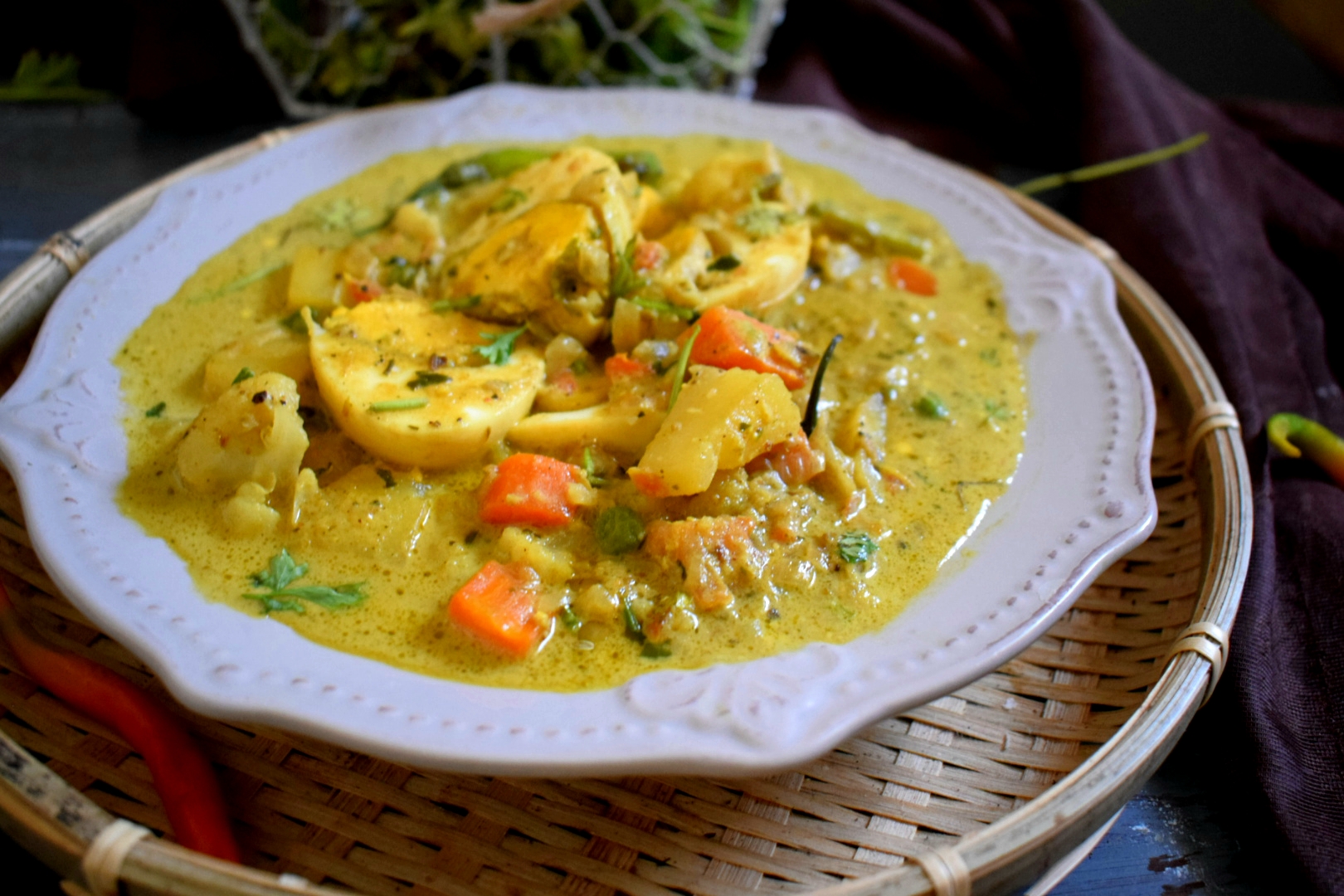 Happy Cooking!