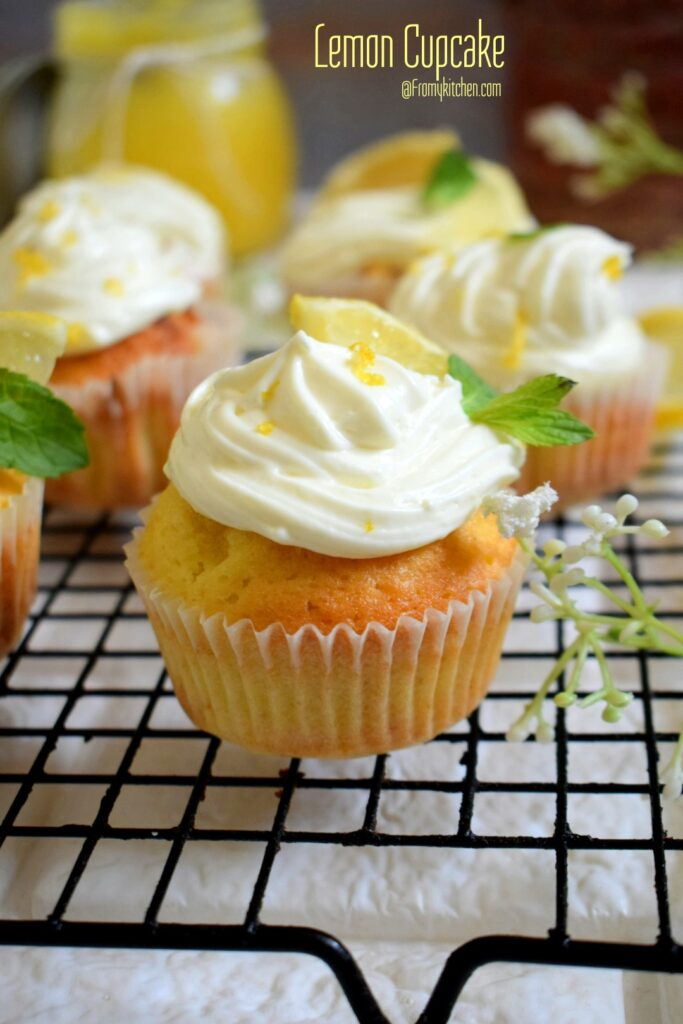 Fresh, tangy, and soft lemony cupcakes with a light fresh cream icing! You are on business! If you like that fresh lemon flavor this one is for you! Freshness is guaranteed in every single bite!
That fresh tangy flavor in the cupcake is too good! Maybe kids may not enjoy that tangy flavor! Here I filled the cupcakes with lemon curd by making a hole in the center, so you will feel that freshness in every single bite! But if you don't like that much lemon flavor you may just add it in the icing and skip the filling part!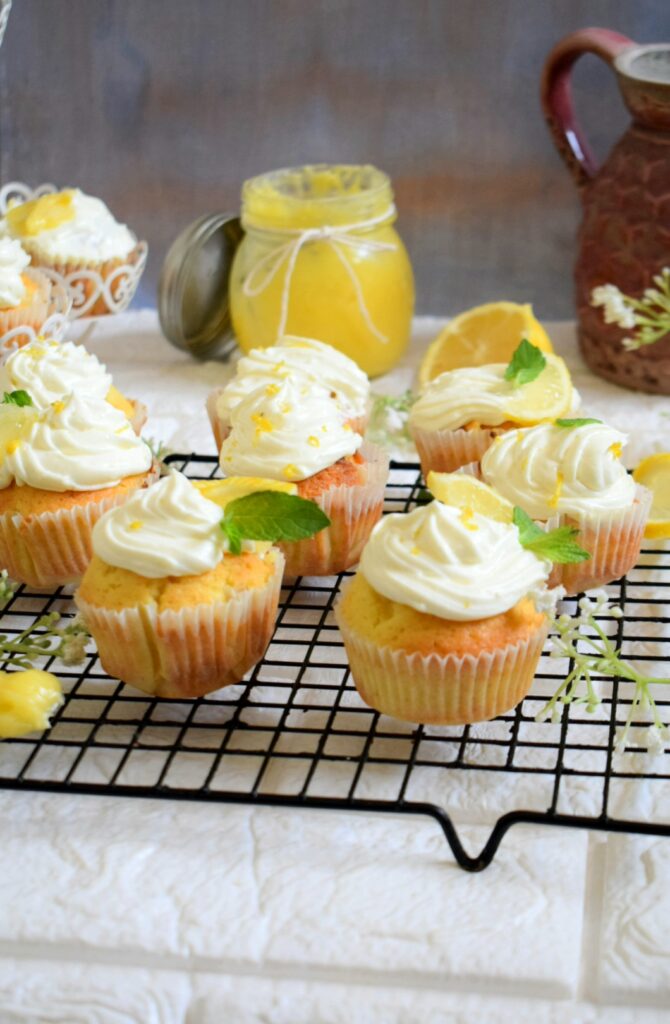 This is something different from normal cupcake flavors! Perfect with a cup of sugar-free tea or coffee!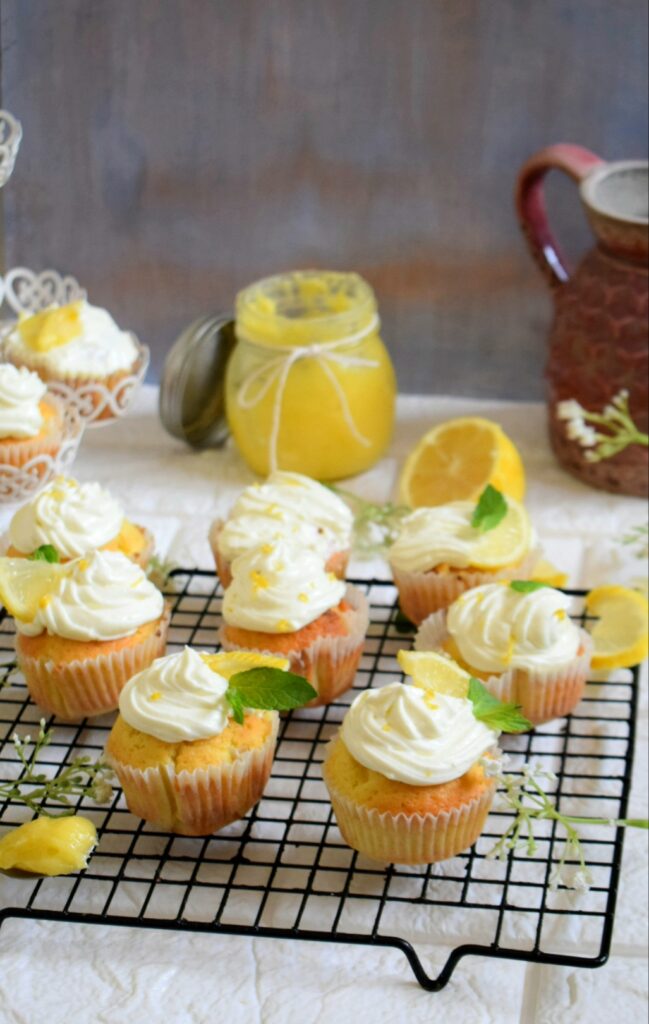 Ingredients
3 eggs
1 cup powdered sugar
1 tsp vanilla
lemon zest
100 gm butter melted
1/2 cup oil
1 & 1/2 cup all purpose flour
1 tsp baking powder
For Icing
2oo ml fresh cream
1 sachet whip cream powder
2 cube cream cheese(optl)
Powdered sugar to taste
2 to 3 tsp lemon curd or lemon zest
Method
Check the video!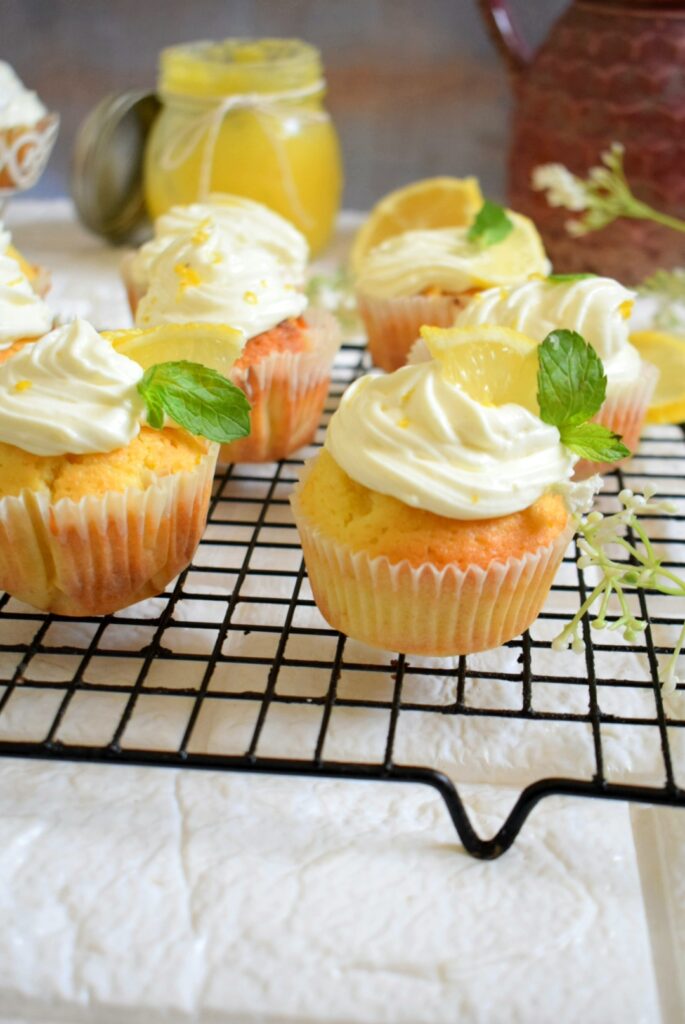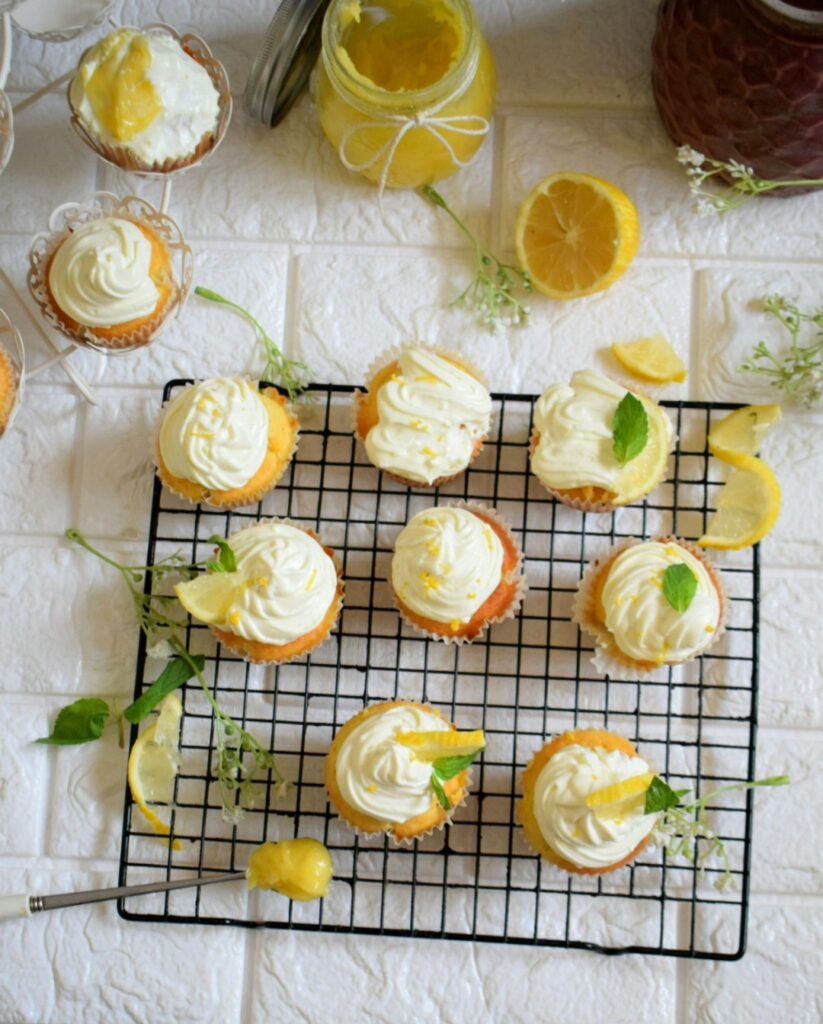 Enjoy with your loved ones!