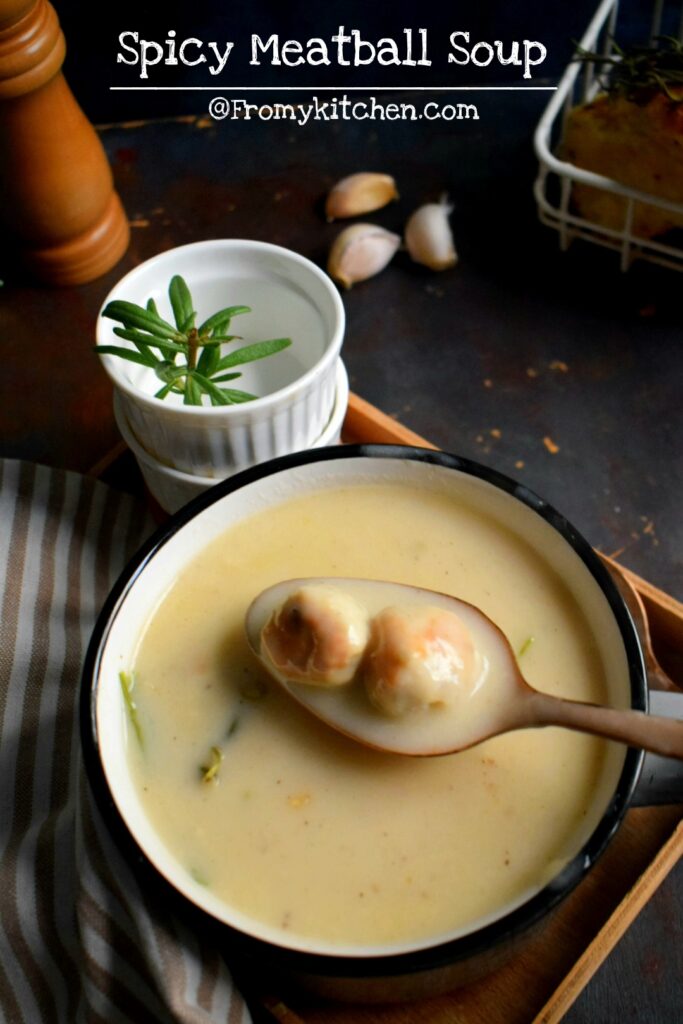 A warm welcome for the year 2021 with this delicious soup! Spicy meatballs dunked in a silky, rich and creamy soup is all that you want during this freezing climate! This soup is too good that you can't stop having it! Great way to start a year, agree or not?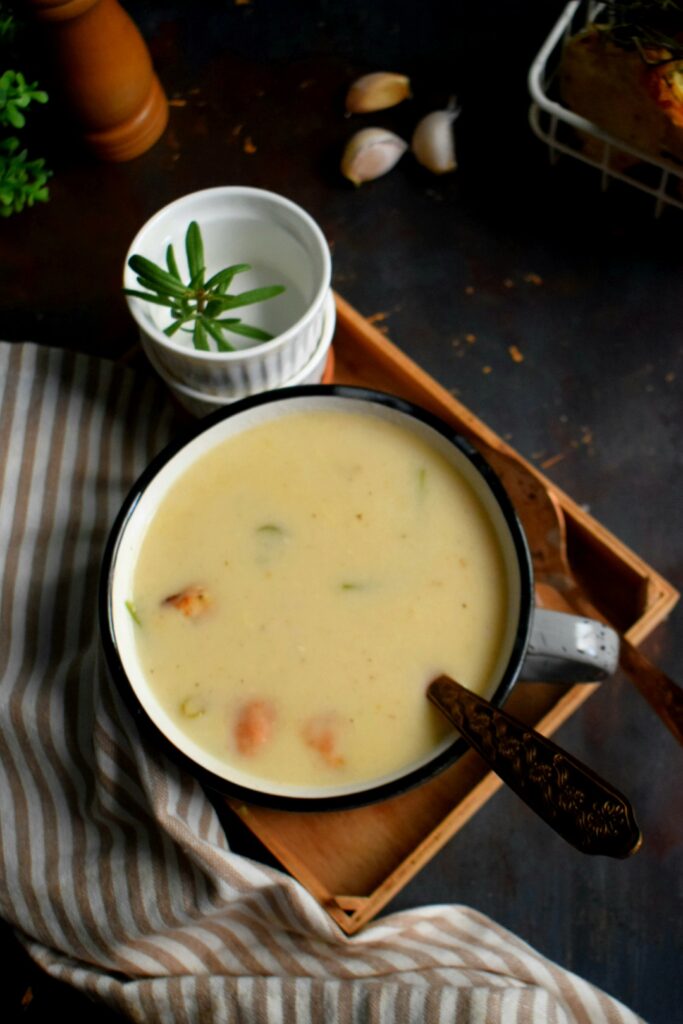 I really need to make a spicy soup that is unique and flavorful, and then this meatball soup idea flashed on my mind! The base of the soup is almost similar to cream of chicken soup! It is so simple to prepare with minimal ingredients that you will fall in love with!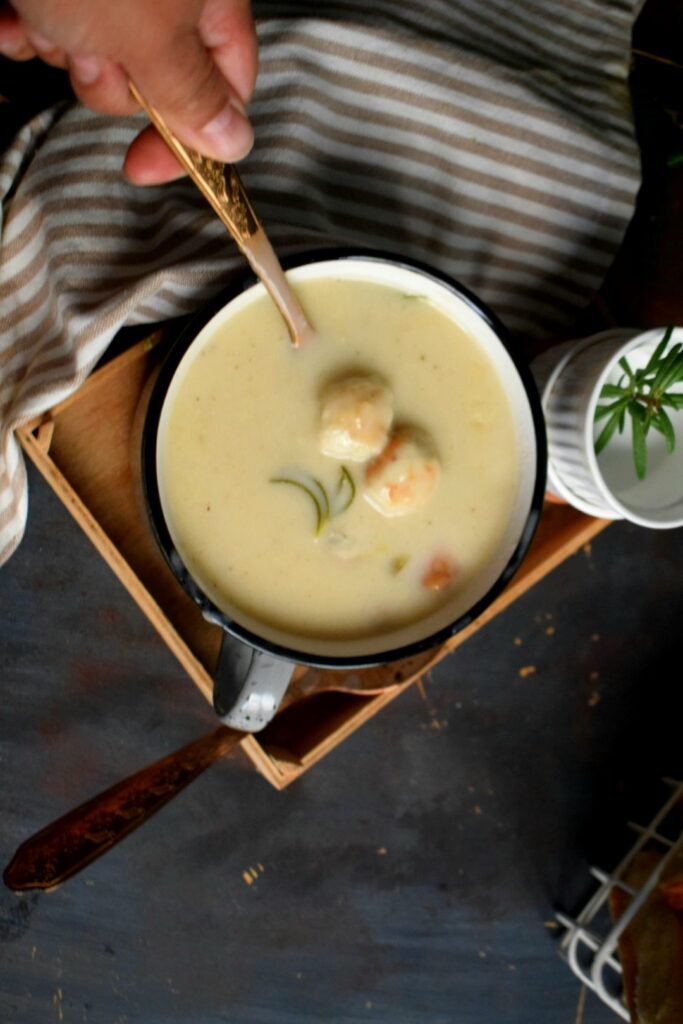 While preparing it, I was slightly confused thinking about the outcome! But the result was amazing, that bowl wiped clean! Not so much of chopping and slicing and your soulful soup is ready!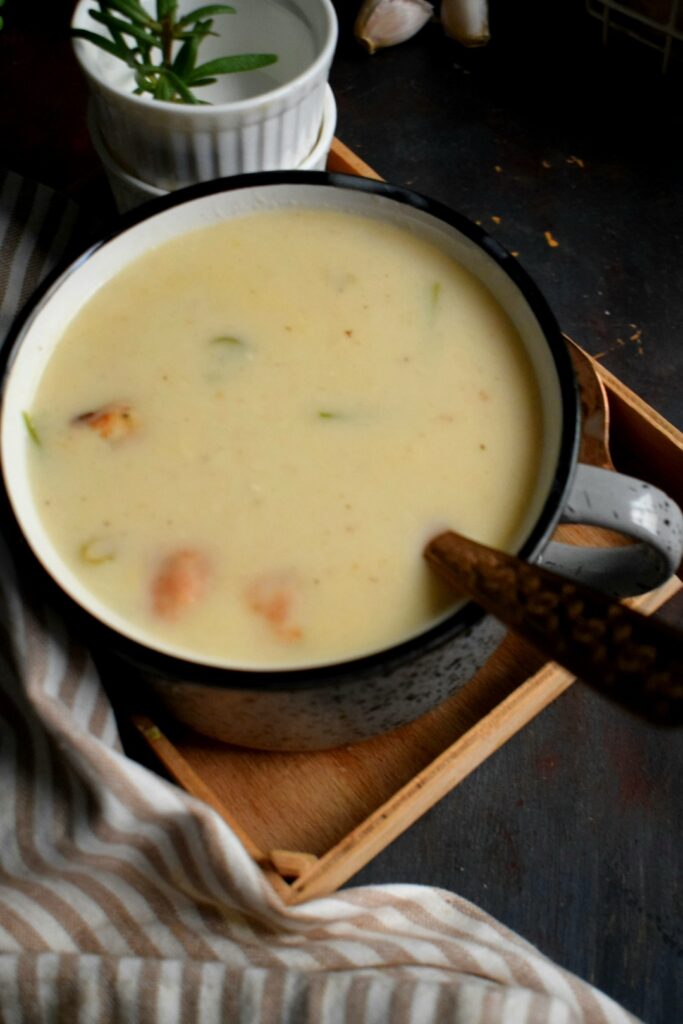 Ingredients
For Meatball
250 gm chicken breast fillet
2 green chilies
Some peppercorns
3 to 4 cloves garlic
some cilantro
salt to taste
Some flour to coat the meatballs
Other Ingredients
2 tbsp butter
1tsp olive oil
1 tsp minced garlic
2 chopped green chilly
2 to 3 tbsp all purpose flour+ 3tbsp
1/2 cup milk
3 to 4 cups water
2 tbsp yogurt
Spring onion
Rosemary or any your fav herb
Pepper to taste
salt to taste
Method
Mince the above-listed ingredients for meatballs except the flour
Dip your hands in some water and make small bite-size balls out of it.
Roll it in the flour and shallow fry it until it's browned on all sides.
For the soup – In a pan melt butter and pour olive oil, add minced garlic and chili, saute it until aromatic.
Add flour and cook it for a while. Pour the milk and stir continuously.
Add water and mix until it becomes a homogeneous mixture.
Add salt, pepper and rosemary let them boil.
Once it's rolling boil dump the meatballs in it cover and cook it on low flame for 10 minutes.
Meanwhile make a lump-free mixture of flour and yogurt, pour some boiling soup in this, and pour it back to the soup. this step is to thicken the soup.
Cover and cook until the soup is slightly thick and flavorful!
Add pepper accordingly AND YOU ARE READY TO DIVE IN! Check the video if you have any confusion!
Video!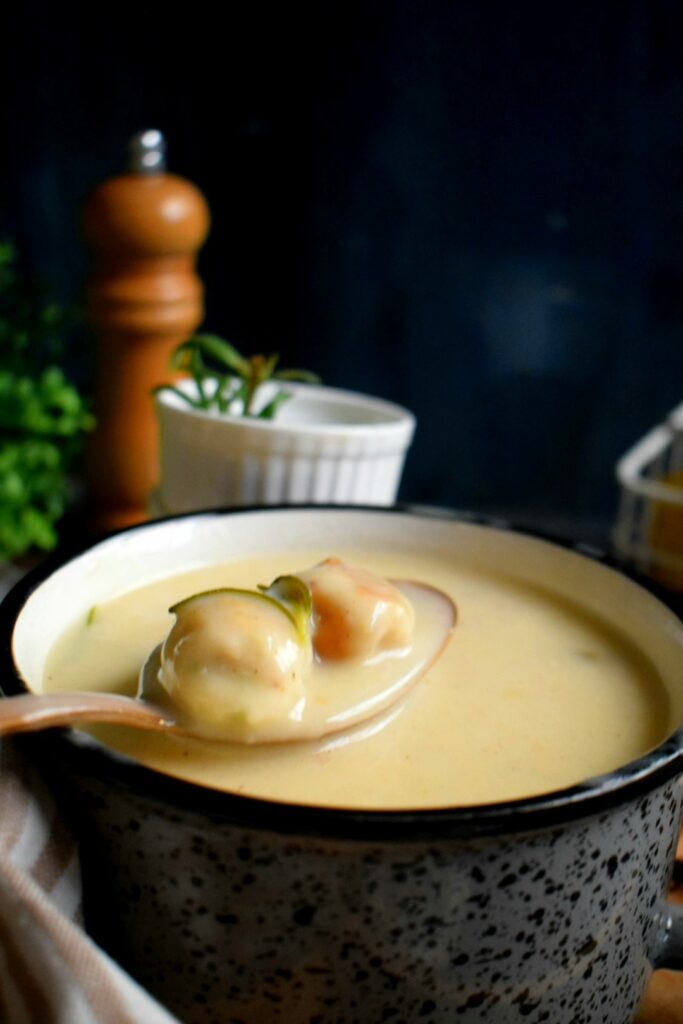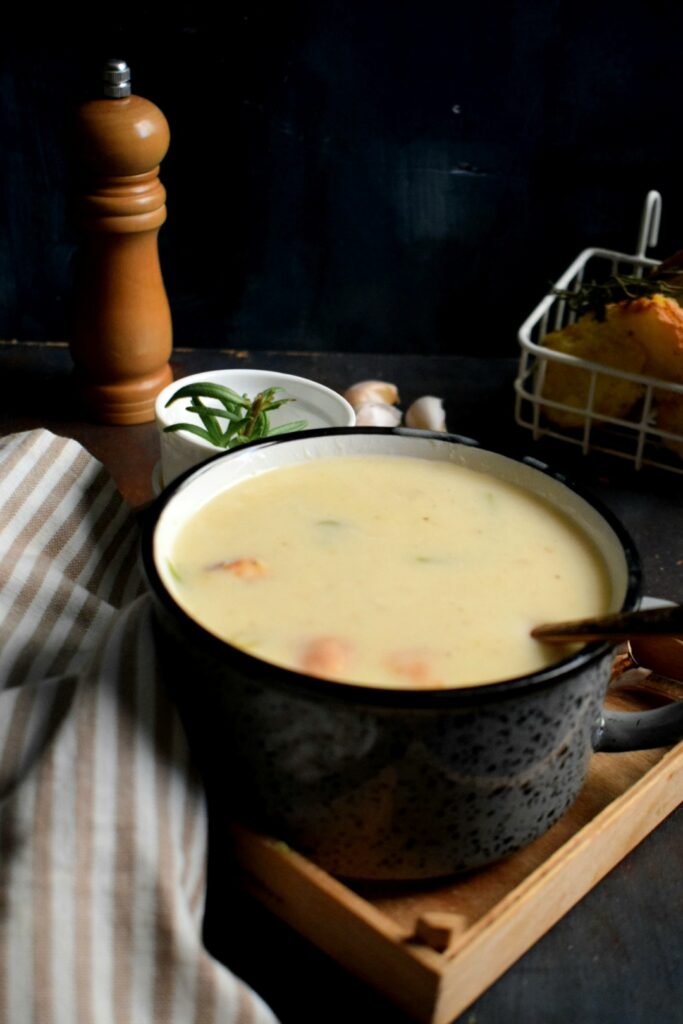 Happy Cooking!