Shepherd's Pie is a scrumptious casserole dish with a meaty filling topped with creamy mashed potato that melts in your mouth! The addition of cheese to this meaty dish adds an extra kick and flavor here!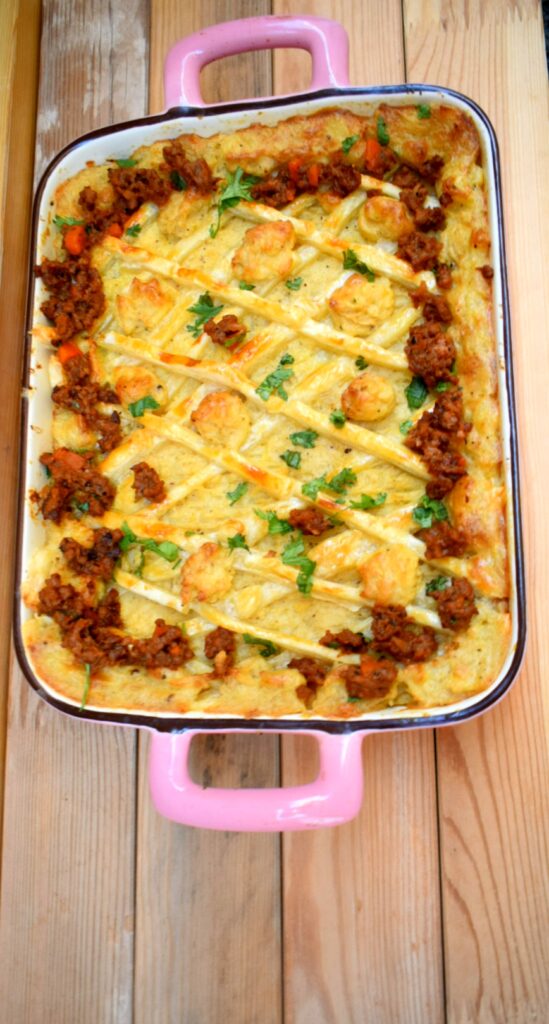 This is a pure comfort food especially when winter is here! A bowl full of hot shepherd's pie will be a fantastic treat to enjoy with your family on a chilly day We just loved it! As I took it for a party the sliced picture was not available, but trust me it was delicious! Creamy mash is key to this dish!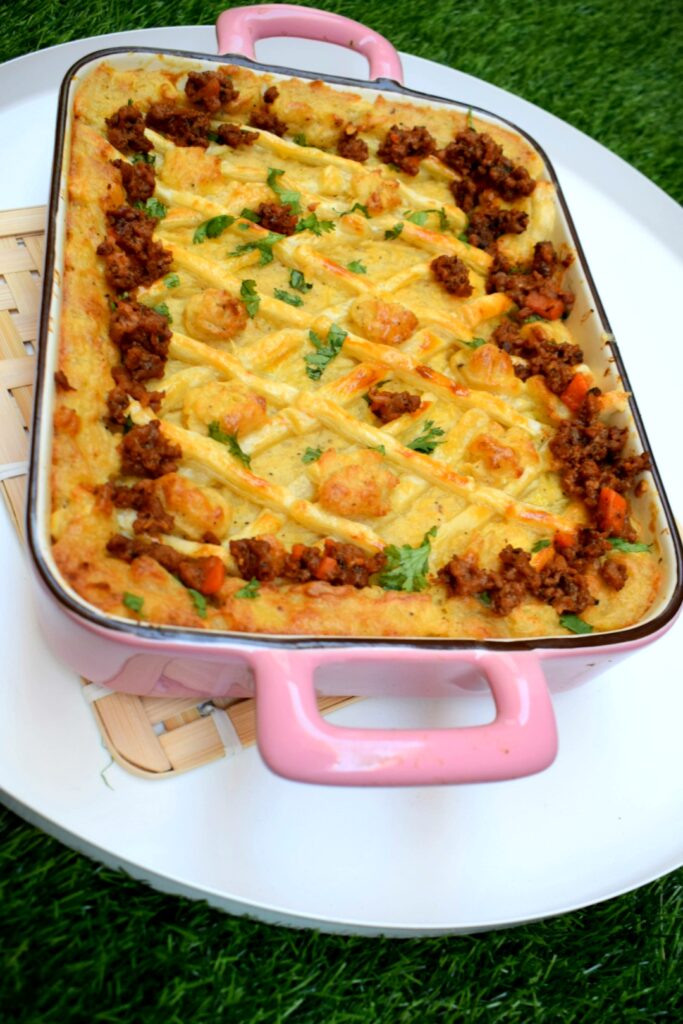 This is a perfect recipe on a chilly day, so what are you waiting for let's check out the recipe! To make it a little fancy i thinly cut the puff pastry sheets and designed it!
Ingredients
3/4 kg minced beef or lamb
1 large onion
1 tbsp garlic chopped
1 carrot
salt
pepper to taste (2 tsp)
Some paprika
Thyme
1 tsp chilly powder
2 to 3 tbsp tomato paste
1 cup water
some fresh parsley
1 heaped tbsp all-purpose flour
Slice cheese
For Mash
4 large potatoes boiled with salt
4 tbsp butter melted
1/3rd cup hot milk
salt n pepper to taste
Method
In a pan pour 3 tbsp oil add garlic and cook until it's aromatic, then add chopped onion and cook for few minutes!
Then add minced beef and salt break and cook it .
Add pepper and other seasonings mentioned above. add chopped carrot mix and cook.
Pour 1/2 cup water cover and cook for 10 minutes.
After 10 minutes add tomato paste mix well and cook for 5 more minutes, lastly add all purpose flour mix well, then add the water and let them thicken, lastly add parsley and some more thyme and switch off the flame! your delicious filling is ready!
For mash
Mix butter, milk salt and pepper to the hot soft boiled potato, if you like garlic flavor add that too while boiling potato. Mash it well and make a smooth creamy mash.
For Assembling refer the video!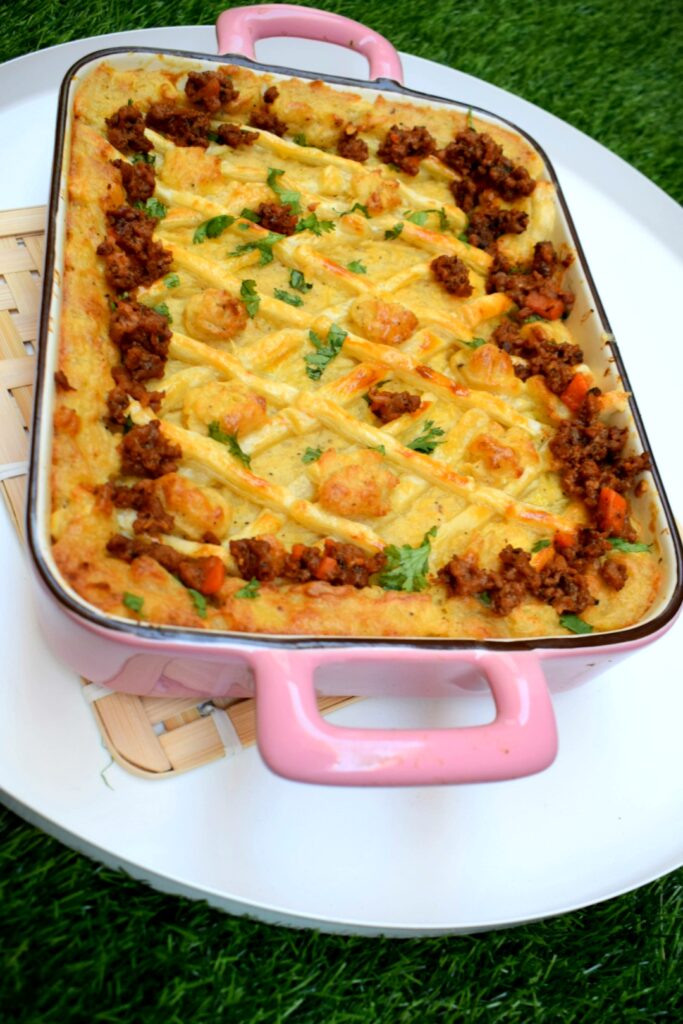 Happy baking!