Spicy and saucy Indo Chinese Chilly Beef! Indo Chinese dishes are favorite for many of us, that gives a touch of desi tadka(Indian touch) to the saucy Chinese dish! We Indians always love to have such food right?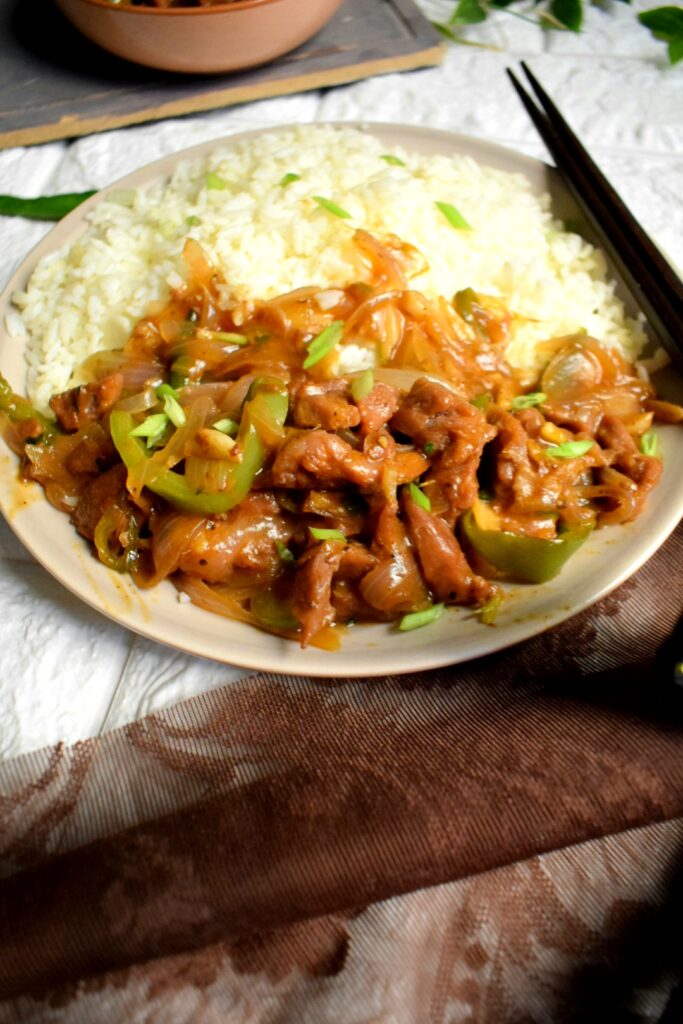 This Chilly beef is one such dish, that is spicy with flavors of garlic and sauces that you can't resist having it! This will be a perfect compliment with batura, poori, naan or fried rice!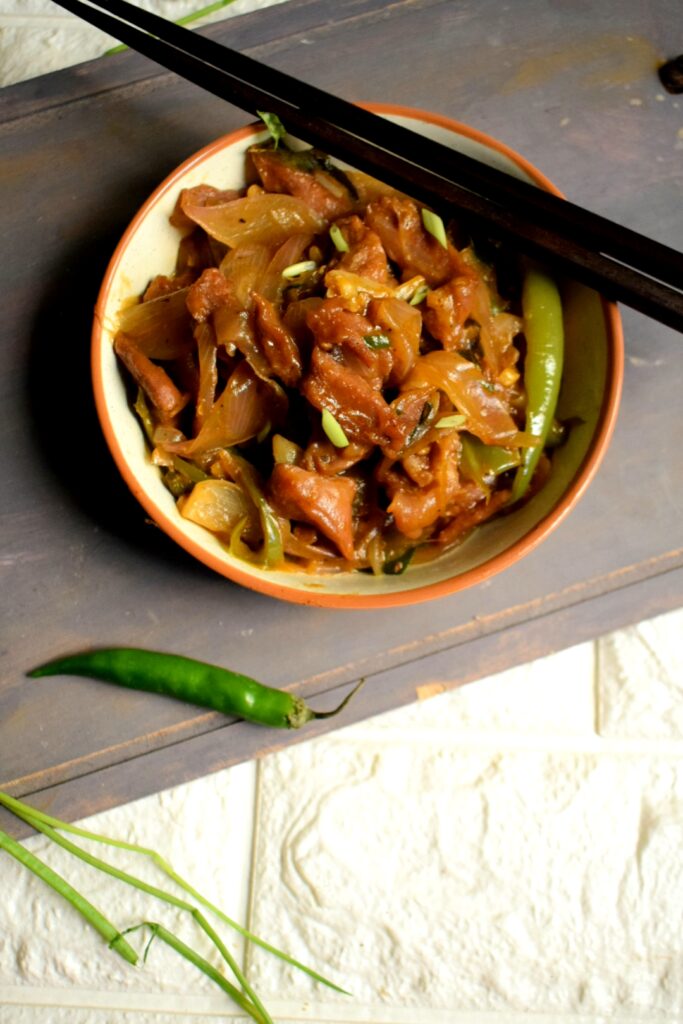 The beef strips are sauteed along with stir-fried veggies and sauces with lots of slitted green chilies that makes it hot and flavorful! There are a variety of recipes for this single dish, here is my version! Hope you all will enjoy it!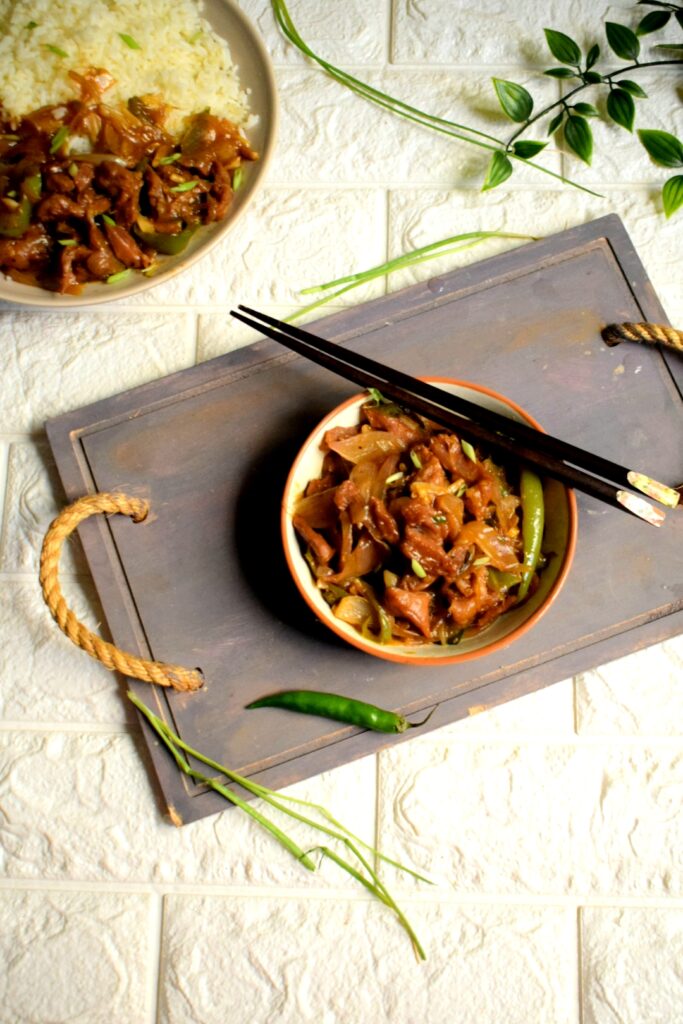 We Keralites have a special beef chilly which is totally different from this, but the taste is so delish! Will share that recipe soon, till then enjoy this!
Ingredients
1/2 kg boneless beef
salt to taste
1 or 2 green chilies
2 cloves gar;ic
1/2 tsp ginger
1 tbsp soy sauce
1 tbsp vinegar
1/2 cup water
Pressure cook the beef with all the ingredients
For the Sauce
2 onions sliced
1 inch piece ginger chopped finely
6 to 8 cloves garlic sliced
6 to 8 green chilies slitted (i used only 4 as my chilies were extremely hot)
salt to taste
1 bell pepper sliced
Some curry leaves(optl)
2 tbsp soy sauce
1 tbsp tomato sauce
1 tbsp cornflour
beef stock
Spring onion
Method
Pressure cook the beef for 15 minutes. Preserve the stock
In a cast iron skillet pour oil and add the ginger garlic and green chilly slits, when it releases its heavenly aroma add the sliced onions, salt and cook it until soft
Add the sliced bell pepper and cook it for few seconds, then add the cooked and drained beef to the veggies along with sauces and stir fry it for 3minutes
Add preserved beef stock by leaving 1/4 cup.
Mix cornflour in the stock and pour it in the beef.
Simmer it until it becomes thick and glazy.
Add spring onion and a pinch of sugar to balance the flavors!
Video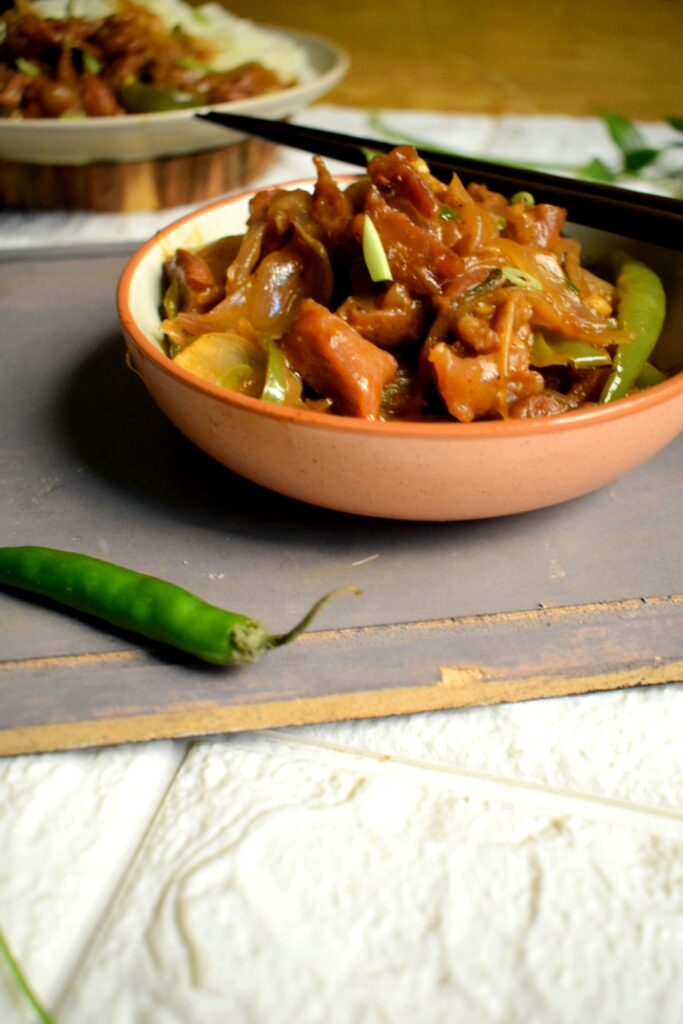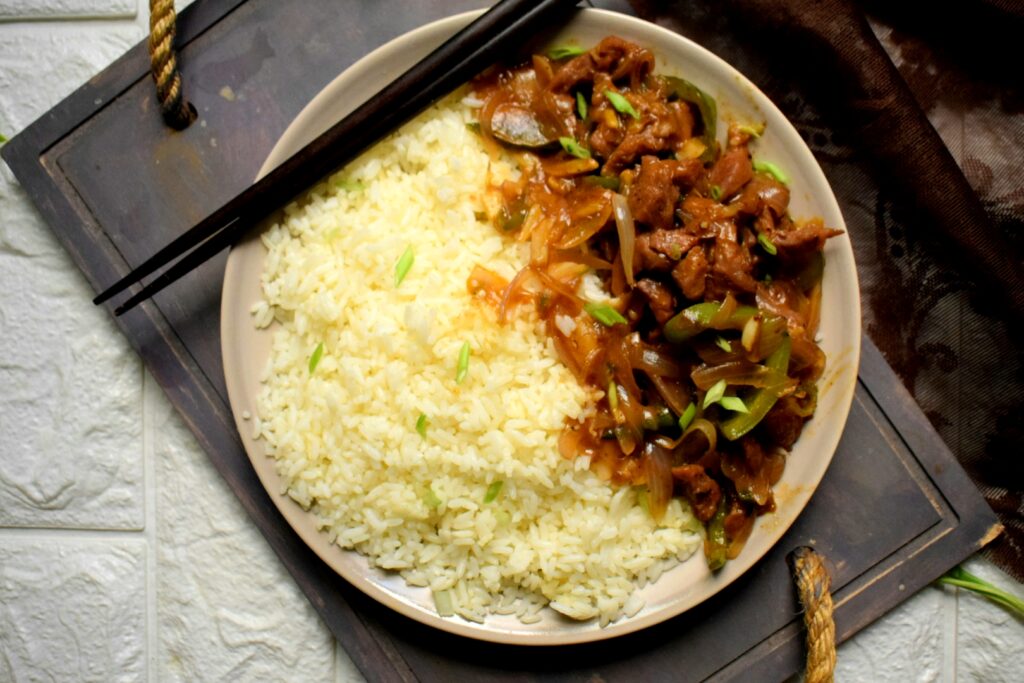 Happy Cooking!