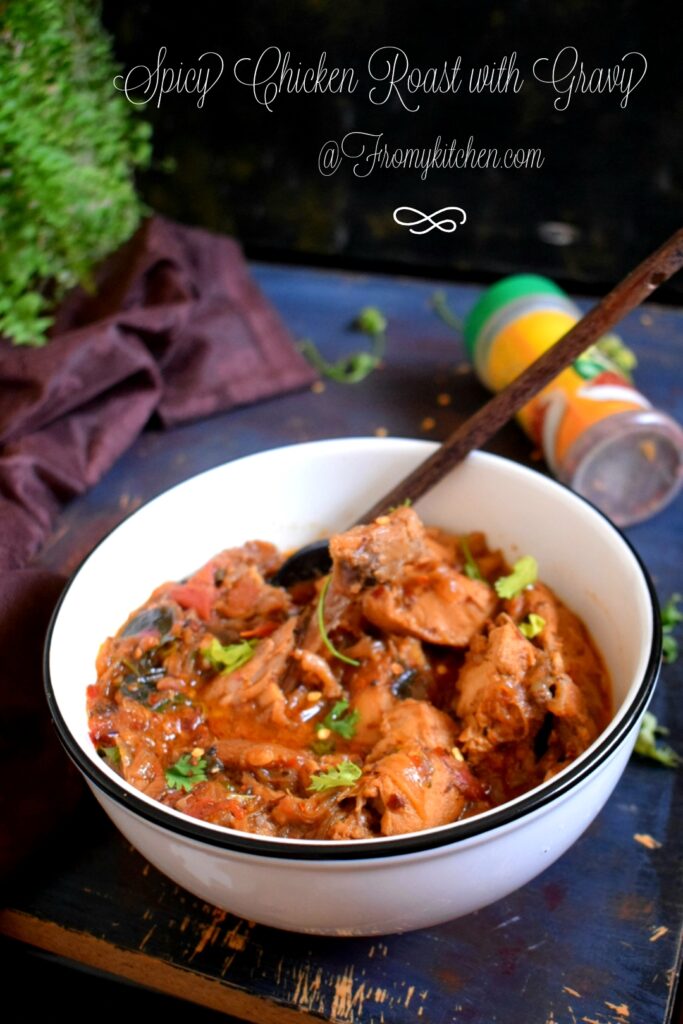 Spicy Kerala style chicken roast with gravy! The flavor from freshly pounded ginger-garlic, red chilly flakes along with curry leaves and some spices marinated with chicken and shallow fried in coconut oil is to die for! The aroma while frying was heavenly! This chicken is then drenched in a well-seasoned onion gravy that you will fall in love with!!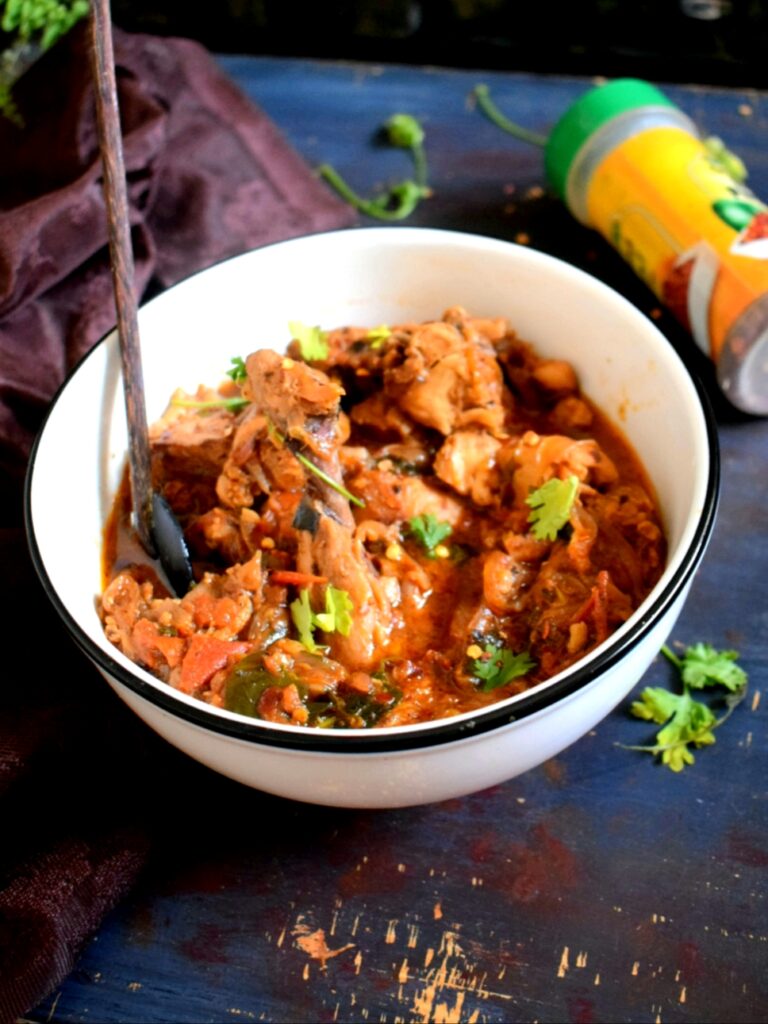 The main flavoring and spiciness of this gravy come from red chilly flakes, which makes it different from other recipes! I've even shared some chicken roast recipes before, do check it out on the Chicken folder of the blog.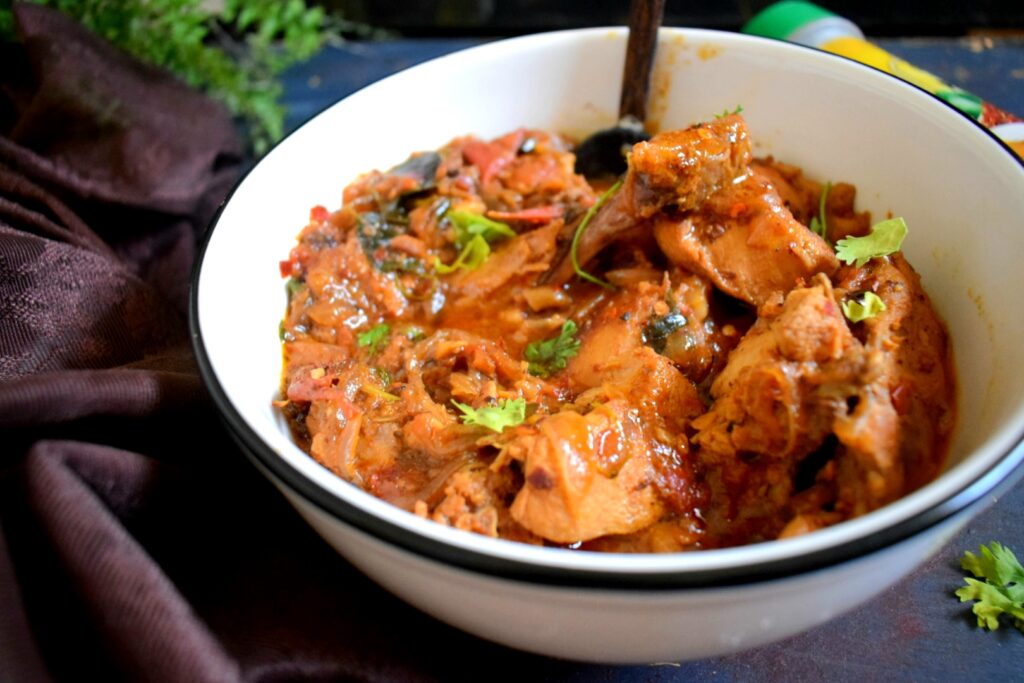 This will complement well with any kind of flatbreads or Malabar Rotis like /Muutasirka ! Hope you all will enjoy this one!
Ingredients
Chicken Marination
1/2 kg chicken
salt to taste
lemon juice of a half lemon
2 tbsp leveled red chilly flakes(adjust it according to your taste)
1 tsp fennel powder
1 tsp Kashmiri chilly powder for color
garlic 4 to 5 cloves chopped
curry leaves chopped
1 tomato finely chopped
Some pepper powder(opt)
For Gravy
1 large onion
1 tomato sliced
Chilly flakes to taste
1 tbsp ginger garlic freshly crushed'
Curry leaves
1 tbsp coriander powder
1tsp garam masala
1 tsp fennel powder
1 cup thick coconut milk(opt)
Water if needed
Some lemon juice
Coriander leaves
Coconut oil
For the cooking process check out the video!