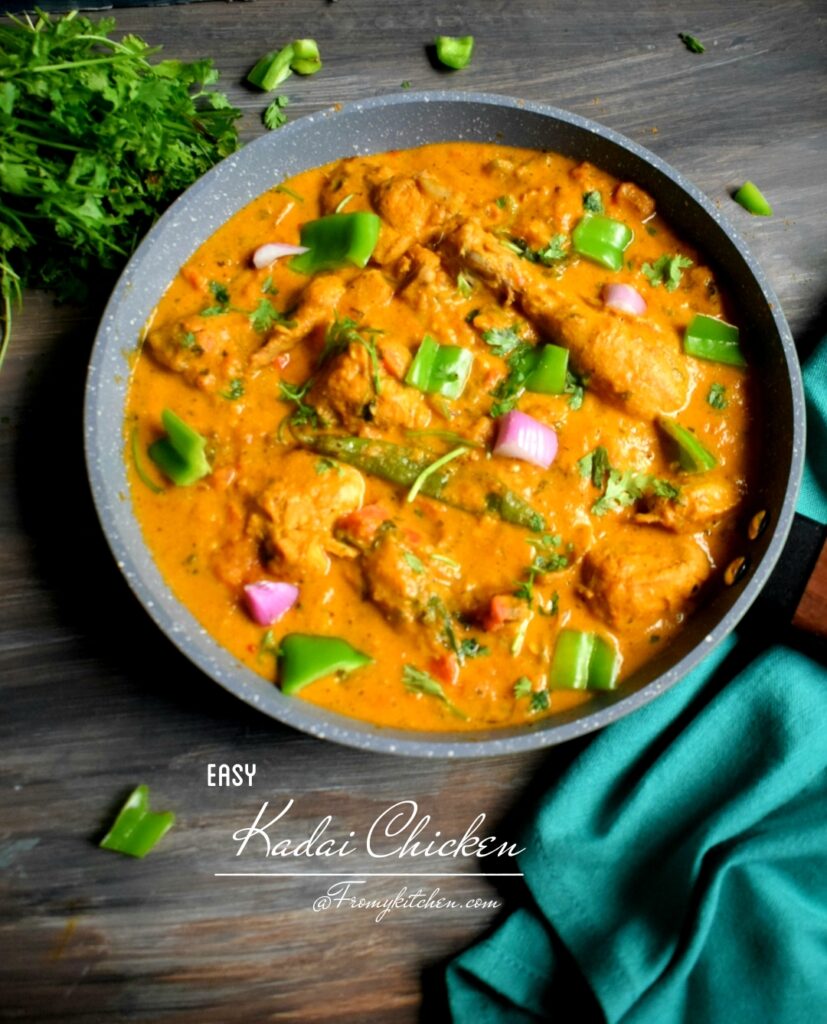 Kadai Chicken is one of the classic and most popular dishes among Indian & Pakistani cuisine! The freshly made Kadai masala is bang on here! The way of making it and the flavors on both cuisine are slightly different, but here I adapted easy steps from both sides without any compromise in flavors! This will be perfect with any kind of Indian flatbreads!
Here I name this dish as "Easy Kadai chicken" simply because instead of roasting and pounding the spices i used powdered spices that are necessary for Kadai masala which was available at my pantry! but you can use the whole spices, roast it and pound it for that perfect restaurant-style! If you are lazy to do so follow this step!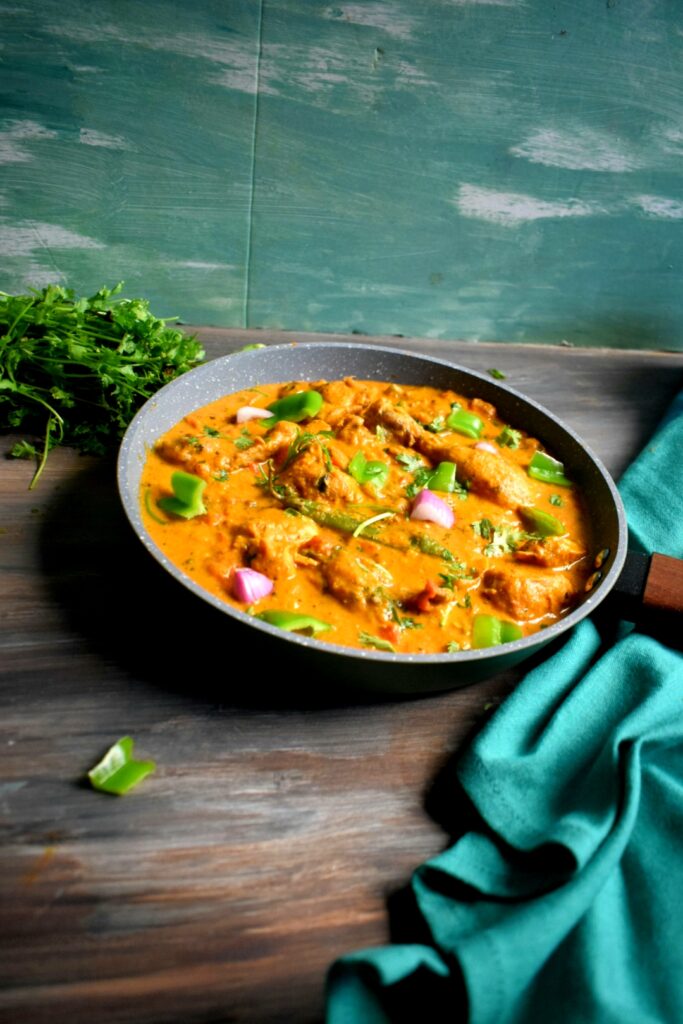 My mom used to make an easy Kadai chicken, so I followed \adapted her method too by using this Kadai masala! I hope you all will love this too
Ingredients
1tbsp Coriander seeds Here i used (2 tsp coriander powder)
1 tsp pepper (1/2 tsp pepper powder)
3 dry red chilies (1 tsp chilly powder)
1 tsp cumin seeds (1 tsp cumin powder)
1 tsp fennel seeds (3/4th tsp fennel powder)
1 clove
1 or 2 cardamoms (1/4tsp cardamom powder)
If you are using whole spices, dry roast it and and coarsley ground it. If you are using powdered spices just mix it and use in the gravy.
For the Masala
3/4 kg chicken
2 onions
10 to 14 cashew nuts
2 large tomatoes
1 tsp chilly powder or more as per your taste
1 tsp coriander powder
1 tbsp ginger garlic finely chopped
2 or 3 green chilies
3 tbsp yogurt
salt to taste
Kasuri methi
Coriander leaves
1/2 of an onion cube and bell pepper
2 or 3 whole chilies
Method
In a pan pour some oil saute the roughly chopped onion along with cashews and cook it until soft. Let them cool, grind it to a smooth paste and keep it aside
In the same pan pour 1 tbsp more oil, add the ginger-garlic and green chilies cook it until it releases it's heavenly aroma.
Add 2 tsp Kadai masala and 1 tsp chilly powder, cook it on low flame for few seconds, add the cleaned chicken along with some salt.
Stir fry it on high flame for 5 minutes.
Add Yogurt and mix well, then put the chopped tomatoes, cover, and cook it until it becomes soft and mushy.
It starts to release the water mix and add the onion paste and pour enough water cover and cook it until the chicken is done fully.
I added 2 tsp tomato paste here for the color
Add Kasuri methi, coriander leaves and remaining Kadai masala by checking on how much more you need it in the gravy.
Add the cubed onion, bell pepper and some whole green chilies cook it for some more minutes and your Kadai Chicken is ready!
Video