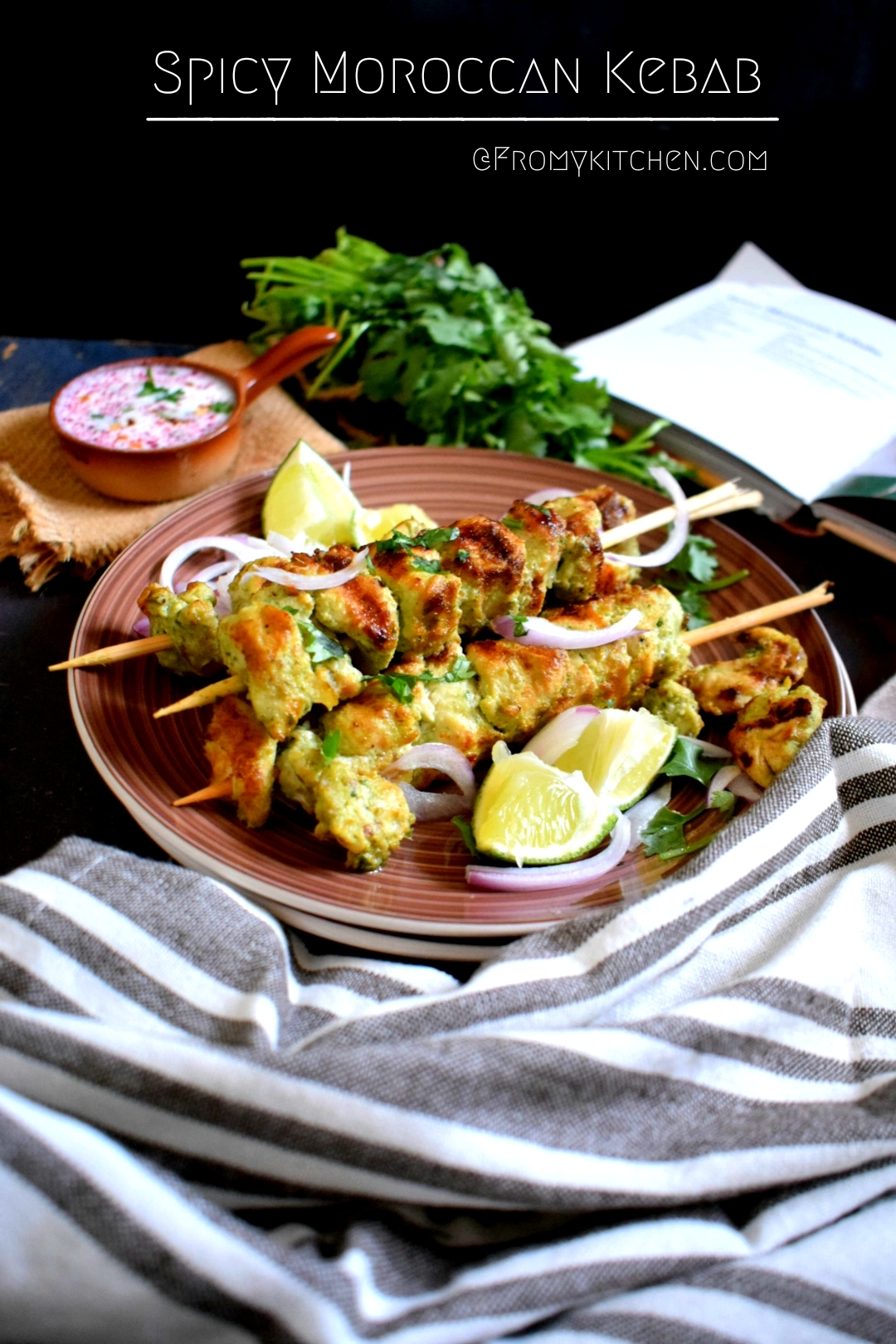 Kebabs are one of my favorites and there are many such recipes I've already shared in the past! This is a spicy Moroccan Kebab which is so easy to put together and the flavors are bang on! Only a handful of ingredients and the result is just mindblowing! Try this spicy, juicy and succulent chicken kebab with some dips and roti!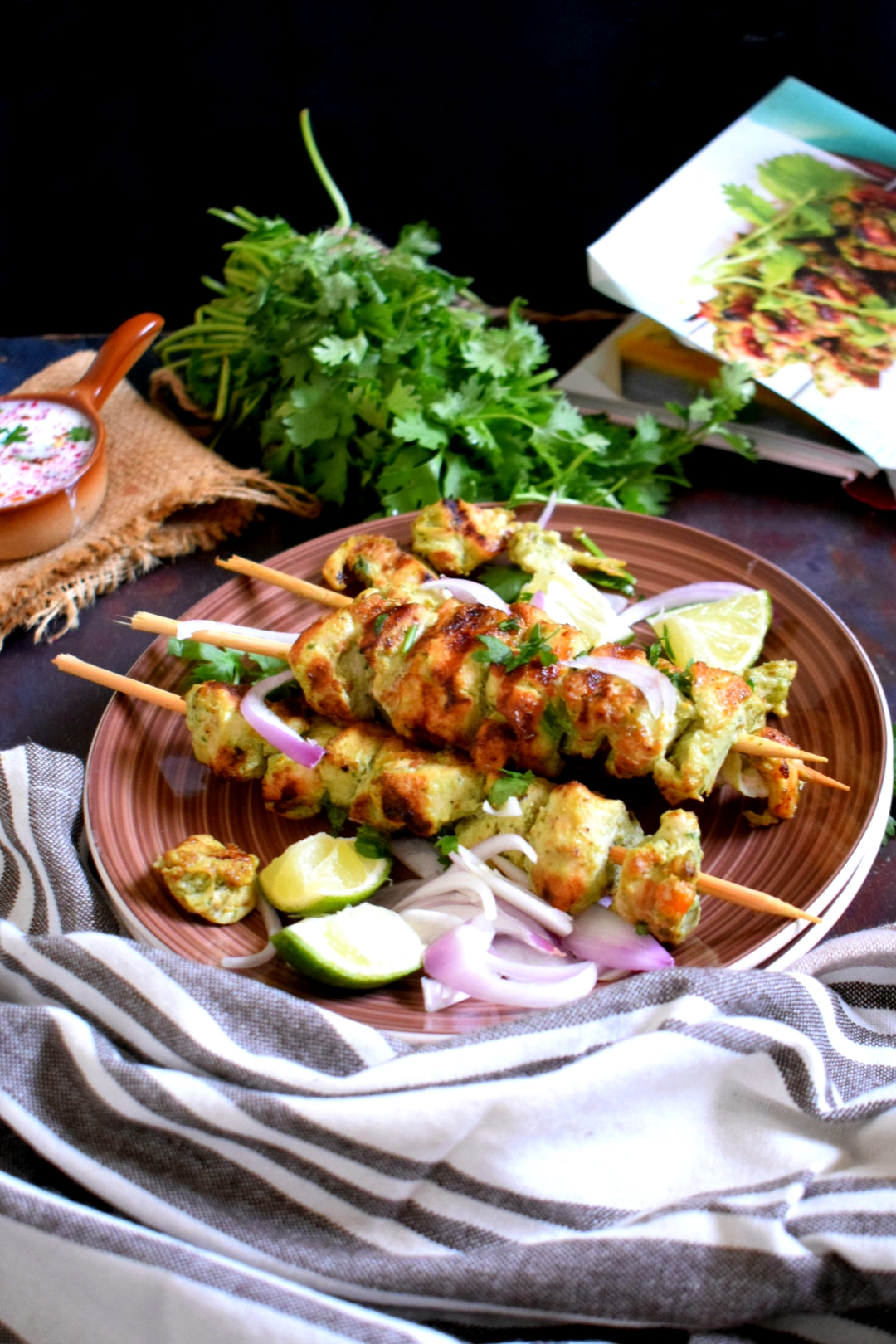 If you want to make your family happy with some special food which is easy and delicious here you go, a wonderful recipe! I got this recipe from a food magazine and it sounds so interesting with minimal ingredients! They are using lamb, but I used chicken instead! Do not forget to check my chicken folder for all kinds of grills and kebabs! I' will be creating a new category for kebabs and grill, for your easy search.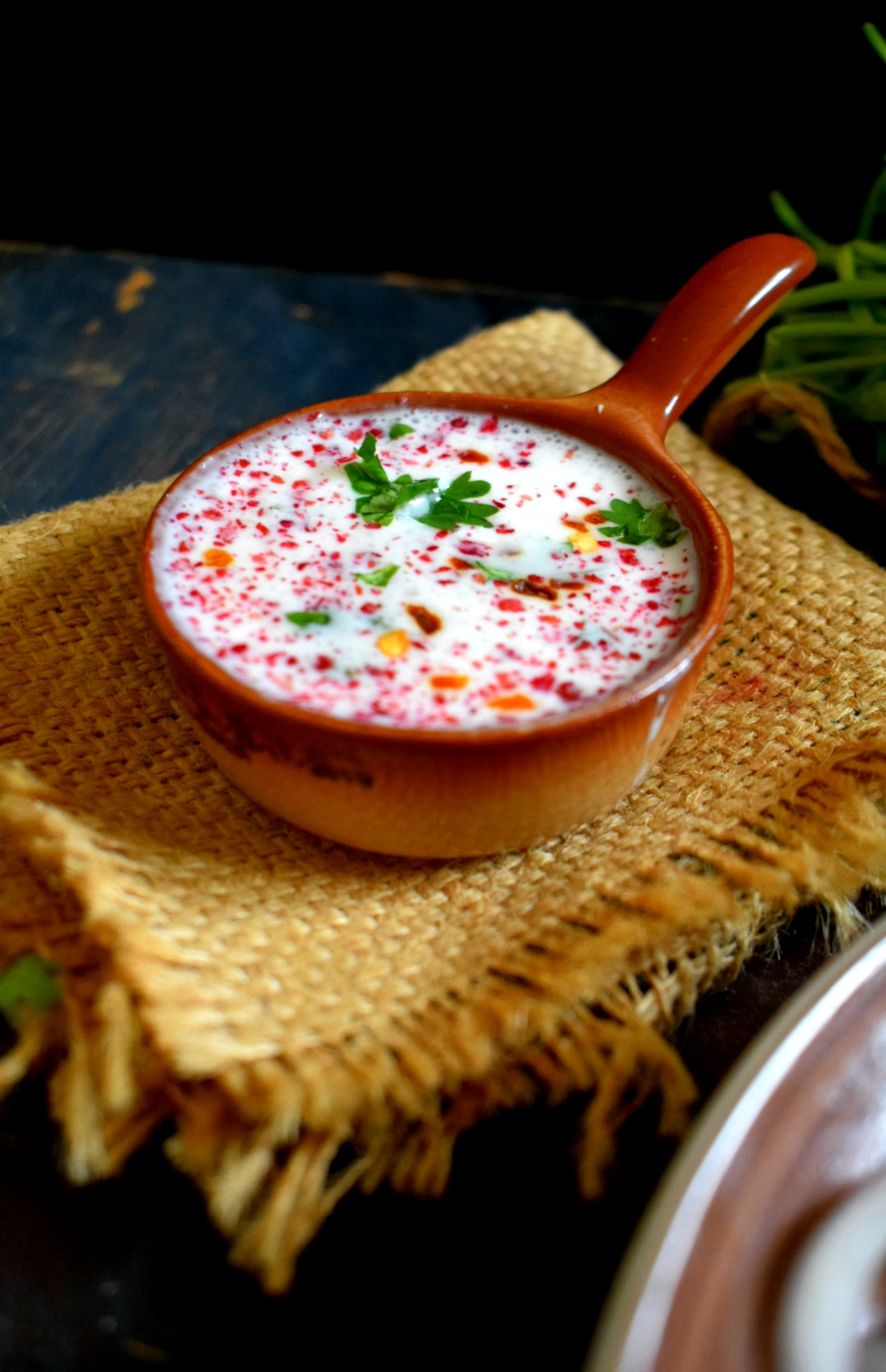 For the dip, I just mixed some yogurt, a pinch of cumin some sumac or lemon juice salt to taste and some chilly flakes and freshly chopped mint and parsley and it was just perfect with this Kebab!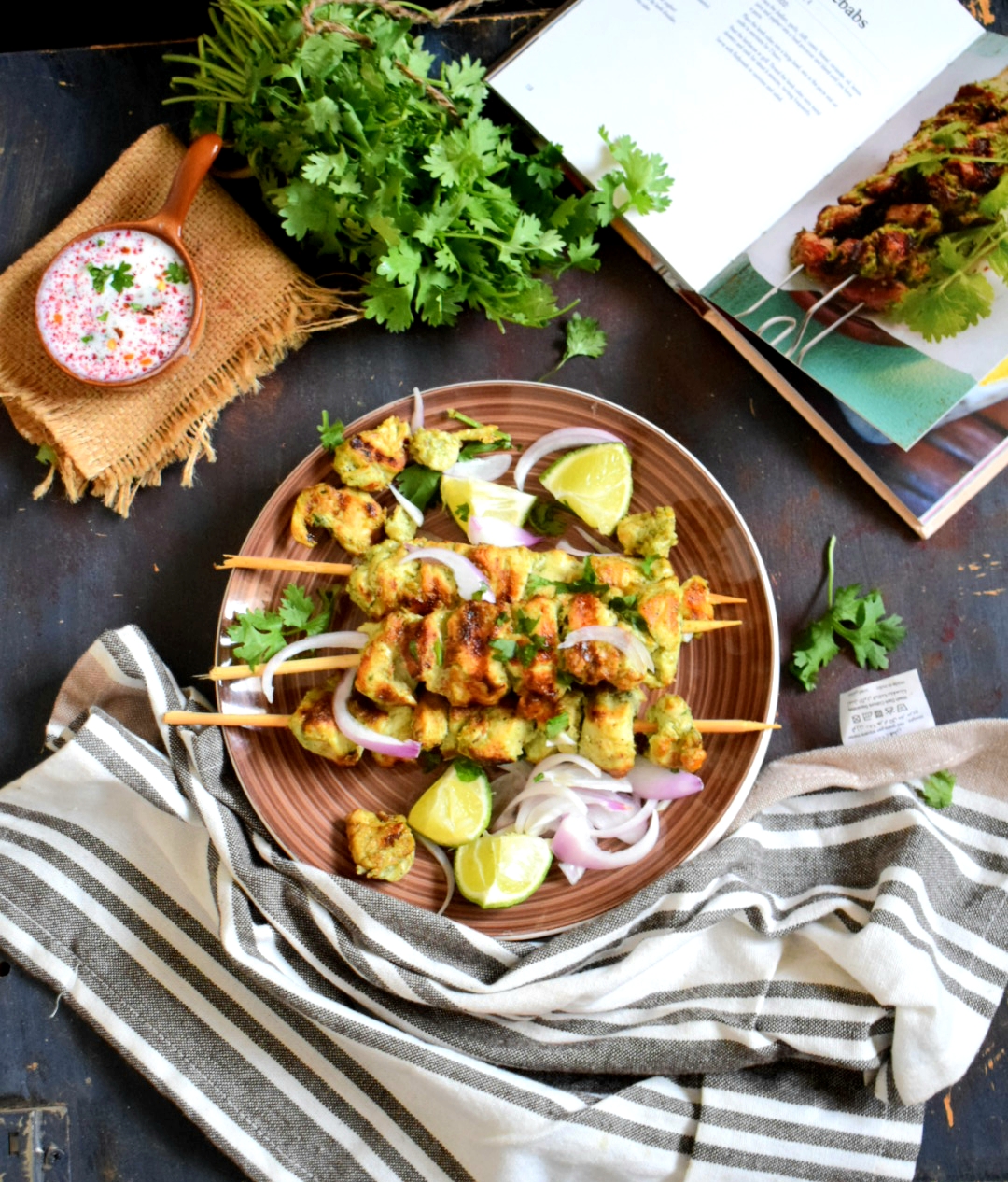 My family loved it, we all love such Arabic kebabs and flavors! This one is a little on a spicier side so i think The flavors will match definitely to our Indian taste buds!
Ingredients
500 gm chicken breast fillet
3 to 4 green chilies
4 to 5 cloves garlic
A small bunch of coriander leaves
1 small onion
Some peppercorns or powder
lemon juice
1 tsp cumin seeds
1 tsp fennel powder
2 tbsp olive oil
2tbsp yogurt salt to taste
For dip please check out above write ups!
Method
Grind everything to a smooth paste.
Marinate the chicken cubes for 2 hours/
skewer it and grill it.
I used grill pan by brushing some olive oil. (check the video
So simple and delish!
Video!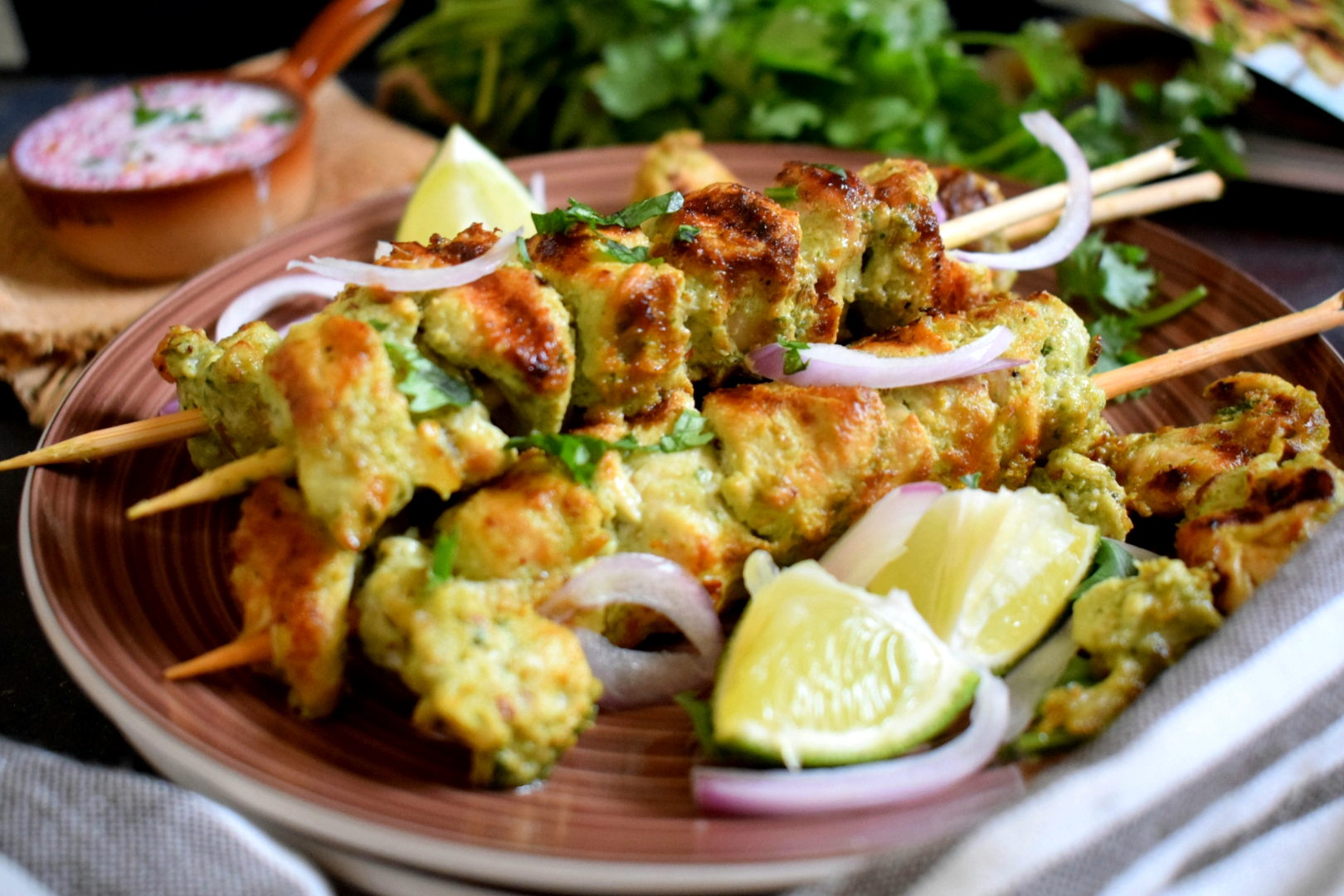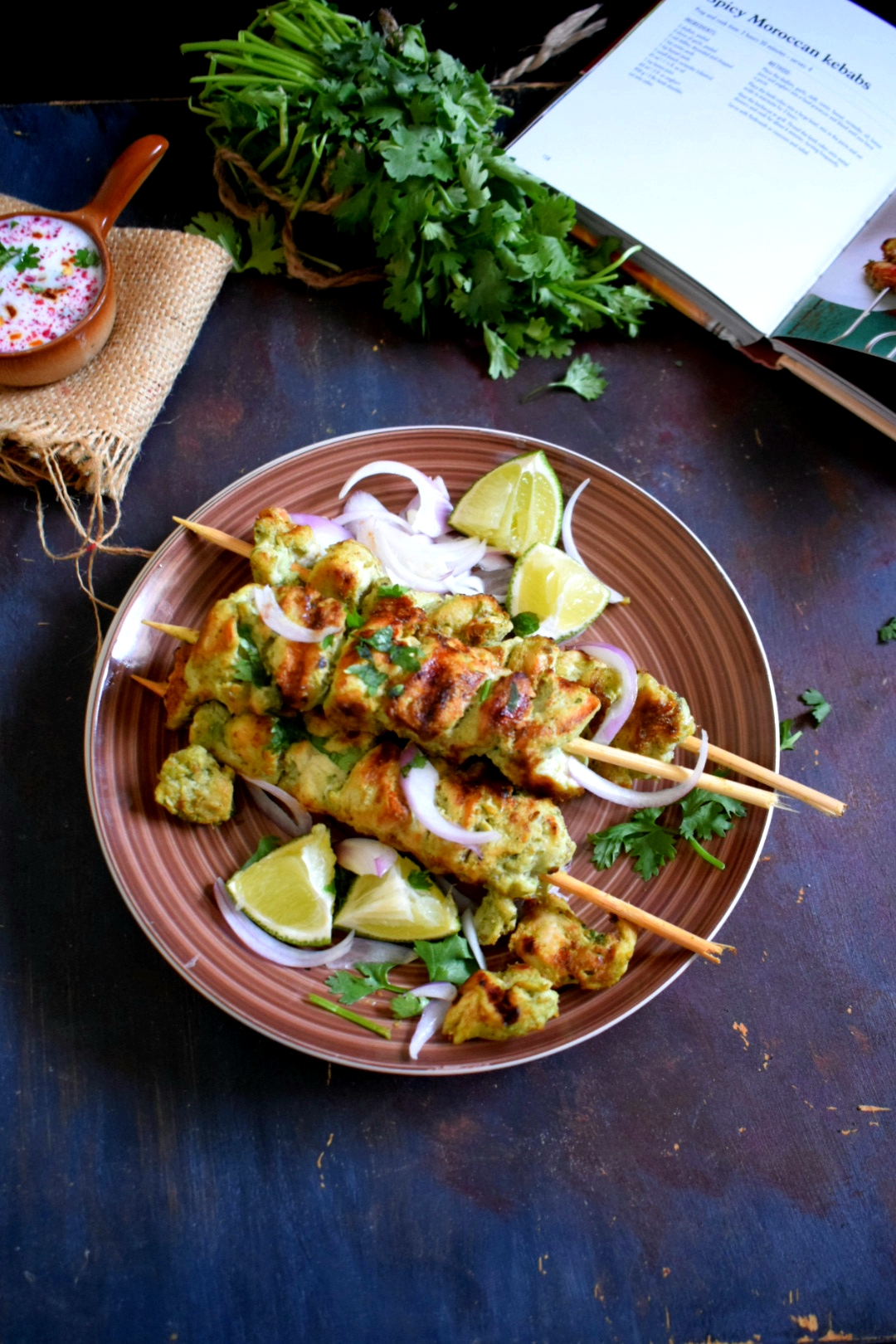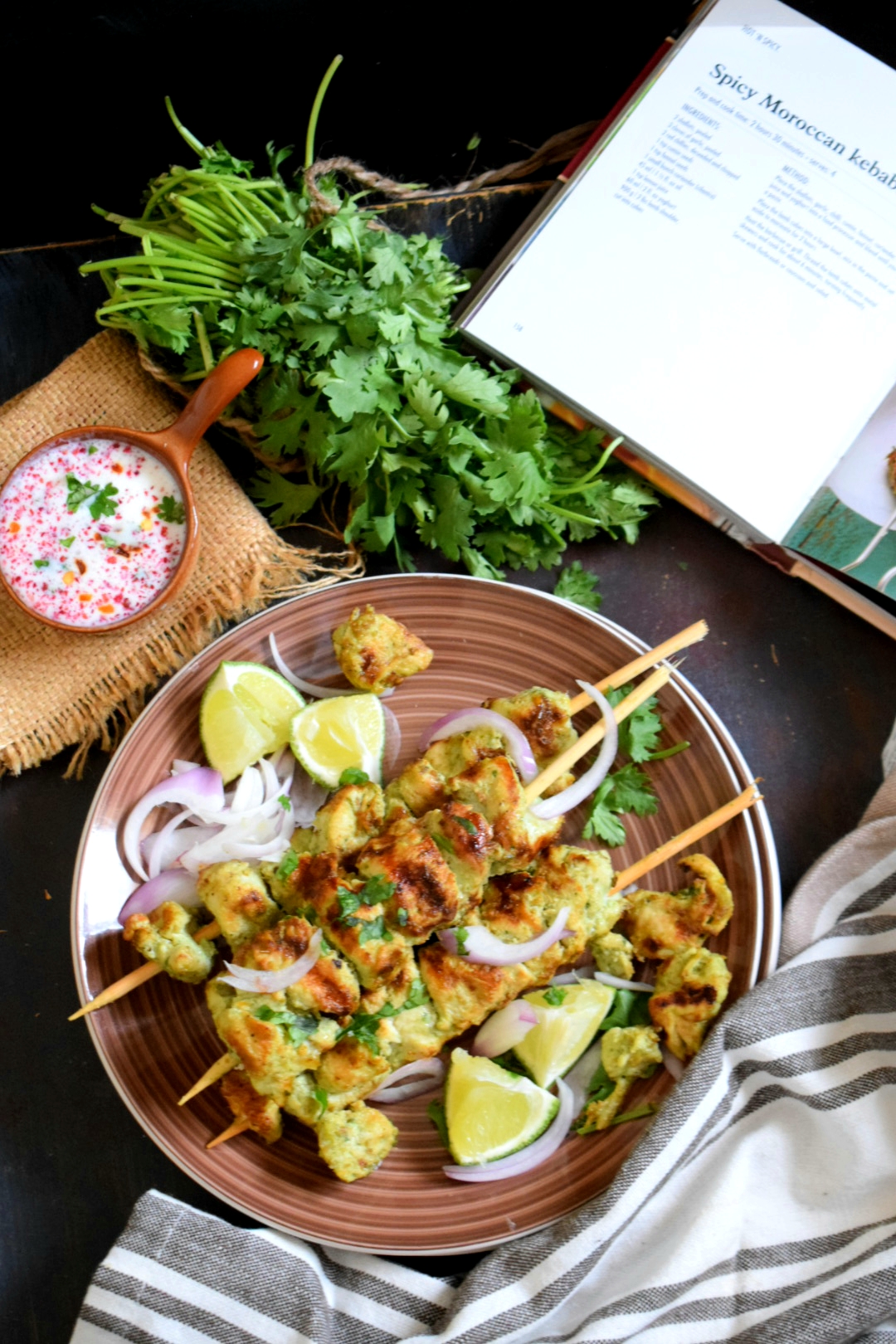 Relish!