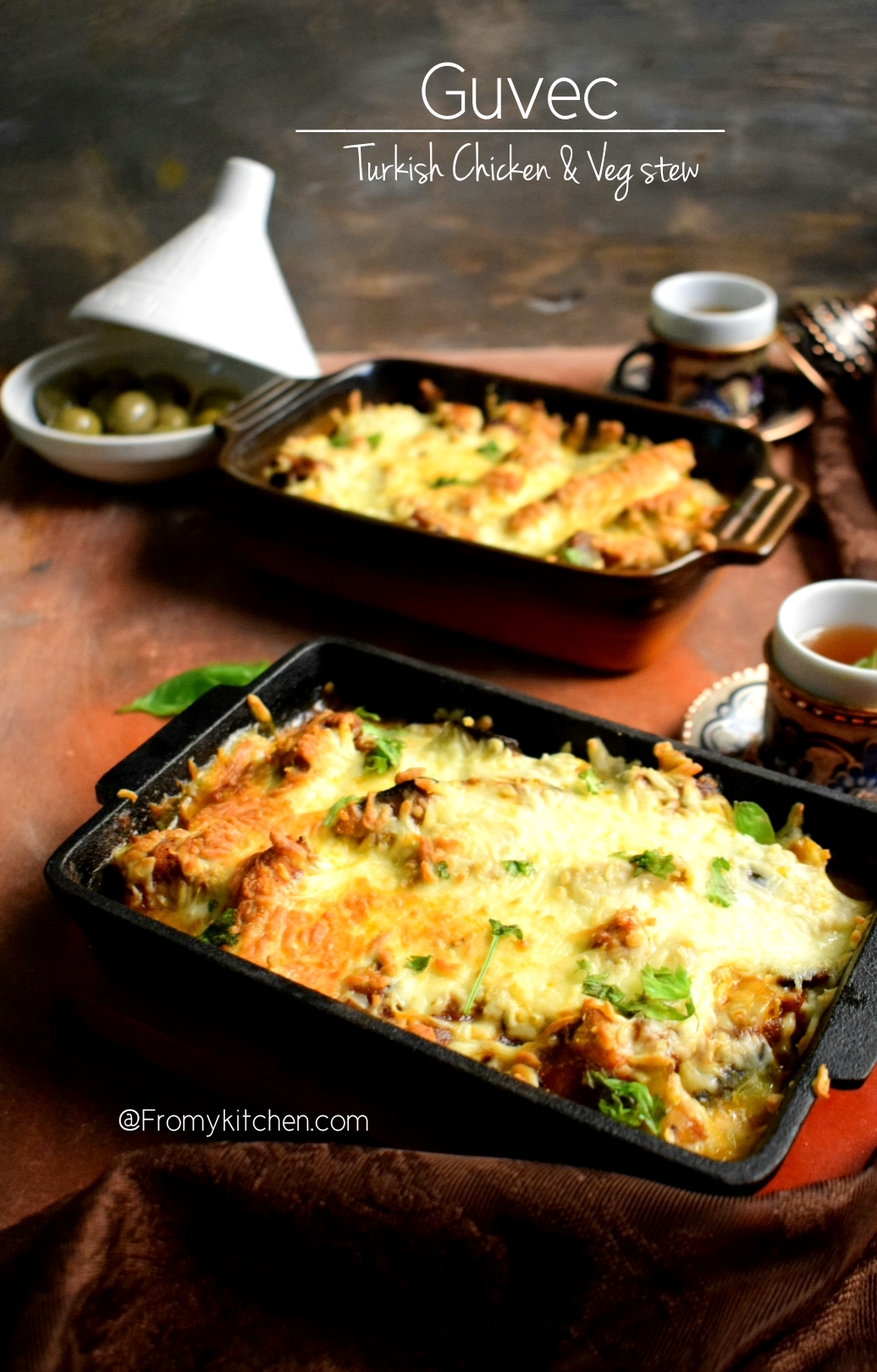 Güveç is the name of a variety of earthenware pots used in Turkish cuisine, and of a number of casserole/stew dishes that are cooked in them. Yes, it is a lip-smacking combination of chicken and veg stew prepared in an earthen pot and then baked with loads of cheese served hot! I love love love it!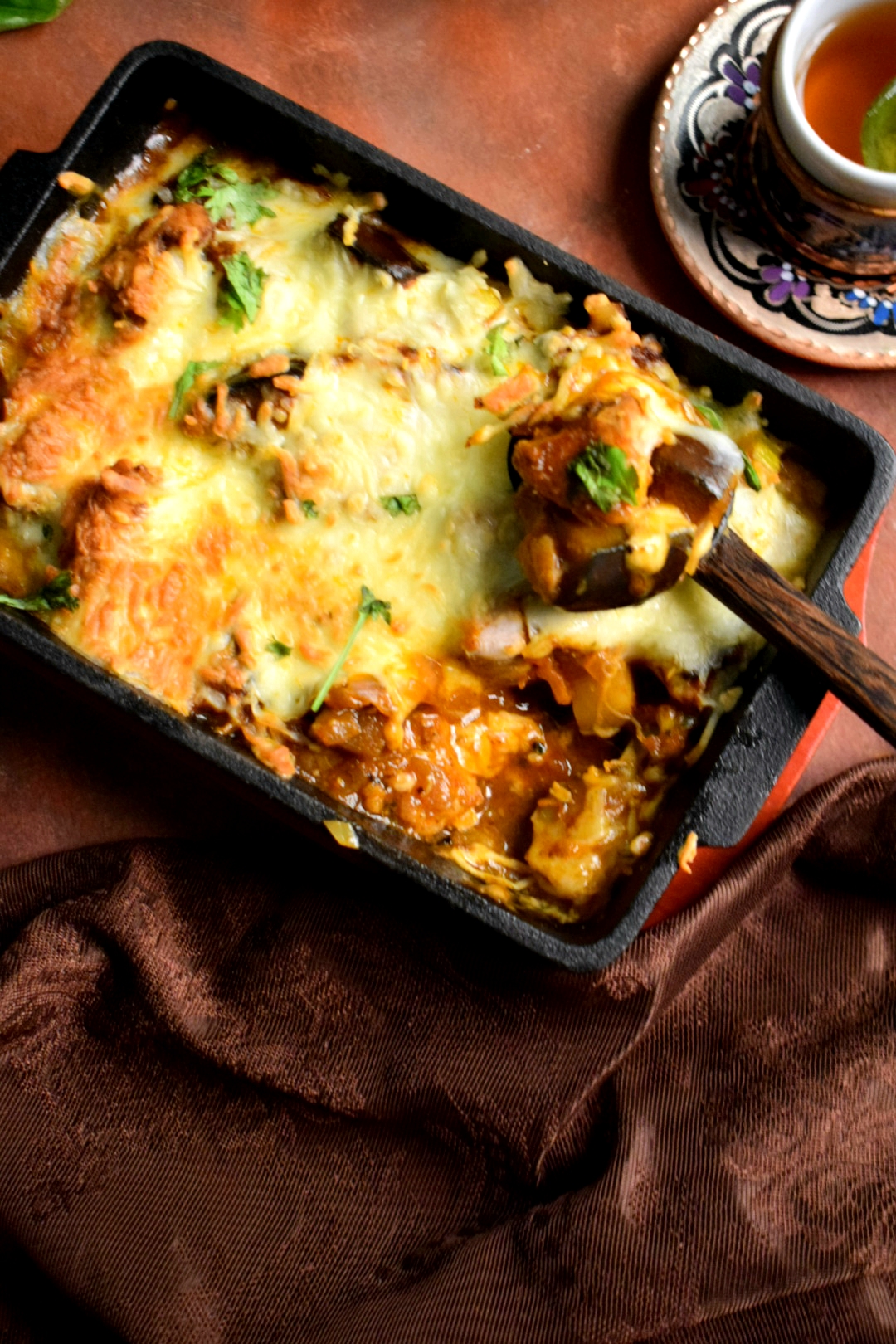 I don't know if every restaurant serves it with cheese or the authentic one is with cheese, but there is a Turkish restaurant in Jeddah where they serve this mouthwatering yummy dish named Guvec which is pronounced as Guvech! Only from there, i had such a delicious stew and only their menu has the name guvech! hehe I'm searching for this dish name on every particular Turkish menu since i shifted to Riyadh and i can't found one! Once when we asked from a famous restaurant here they don't call it so, but served us a similar dish without cheese! Not so good though!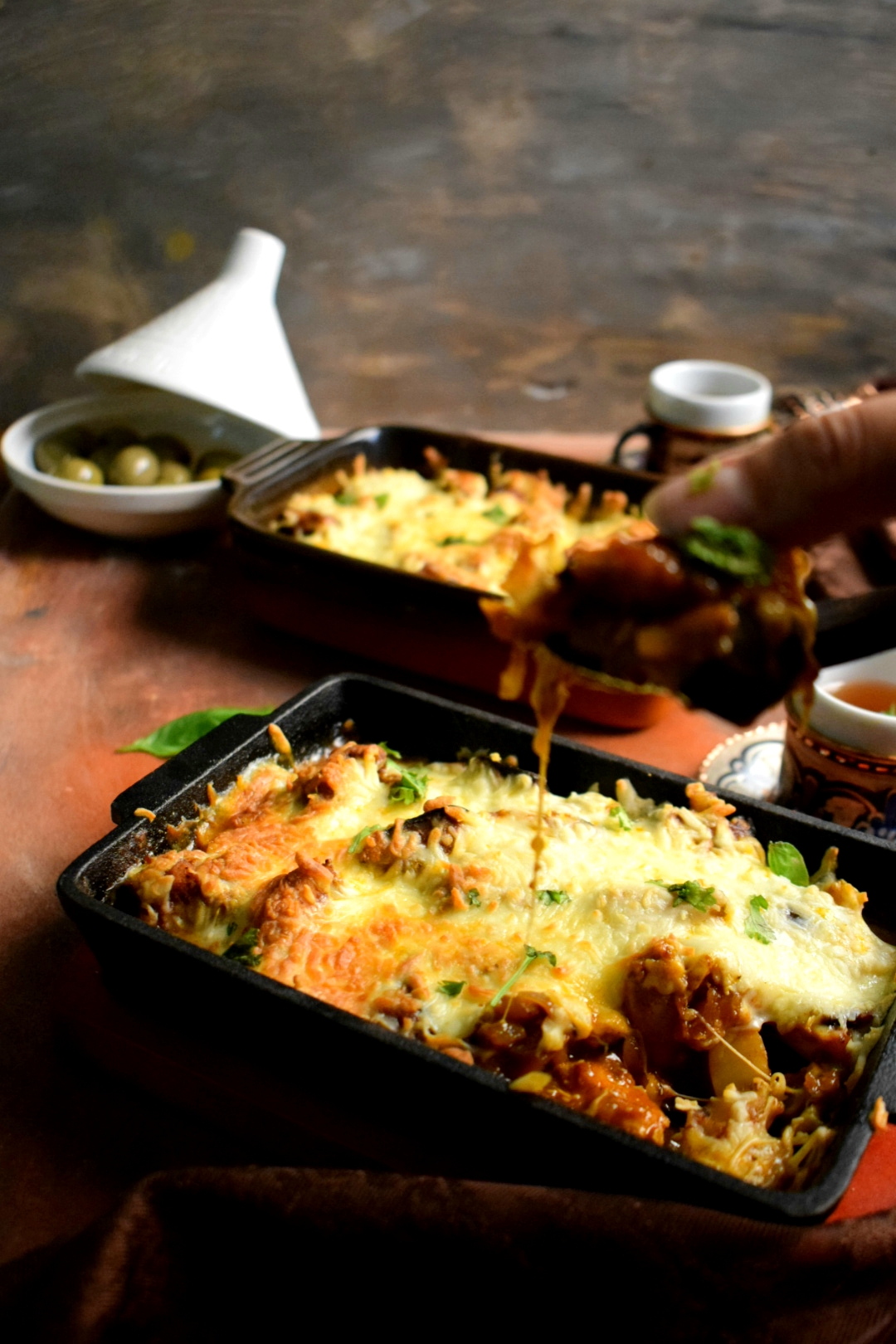 Believe me, the cheesy version is to die for and a must-try guys! It's a simple tomato-based chicken and veg stew, but the addition of cheese makes it extra special i guess! The veggies using here may not be fav for many like brinjal and zucchini, so you can skip both and add potato instead! Me and my cousins too are crazy about this particular dish! So dedicating this recipe to u both too (Chuyikaka, Lulu)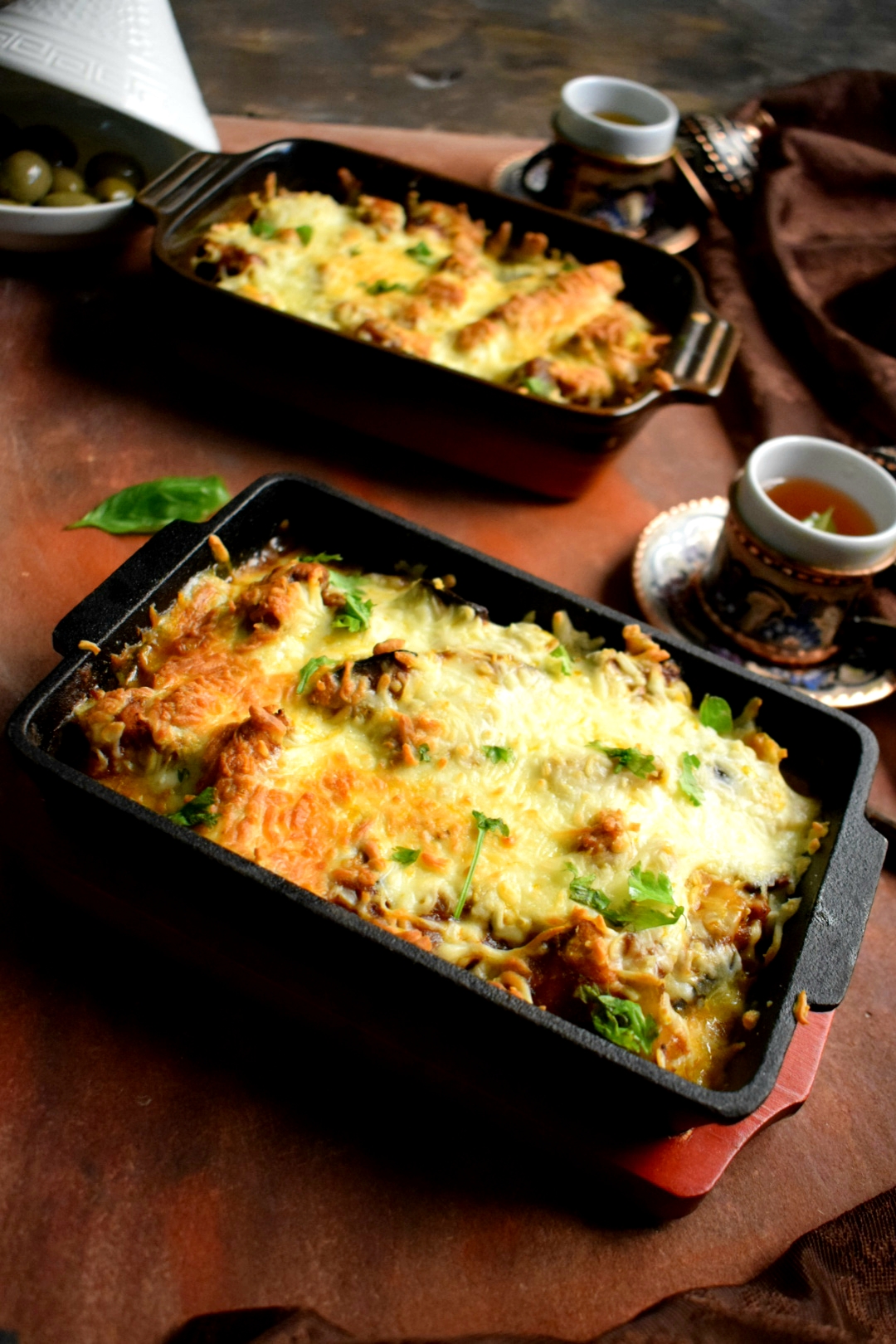 Ingredients
400 gm chicken boneless cut into medium-sized cubes
Salt to taste
1 tsp pepper powder
1 tsp cumin powder
For stew
Olive oil
1 medium-sized onion chopped finely
1 tbsp garlic minced
2 green chilies
1 aubergine(brinjal)
1 zucchini
small piece bell pepper
1 tomato
3 to 4 tsp tomato paste
Salt to taste
Pepper to taste
1 tsp cumin powder
thyme
water as needed
Lots of mozzarella cheese
Method
Marinate chicken pieces and shallow fry it.
I n the same pan pour some more olive oil and add the chopped onion, garlic and green chilies with salt and cook it until it's soft.
Then add all other veggies and tomato with pepper, cumin and seasoning. Mix and cook
Add tomato paste and enough water cover and cook it until the veggies are cooked, then add the shallow fried chicken let them all simmer for some more minutes. Check for the seasoning and add accordingly.
No need to dry out all the liquid, you will need some.
Transfer it to an oven-safe bowl or on a sizzler plate top it with loads of cheese and bake it until the cheese melts and brown on the top.(200 degrees preheated oven for 10minutes)
Video!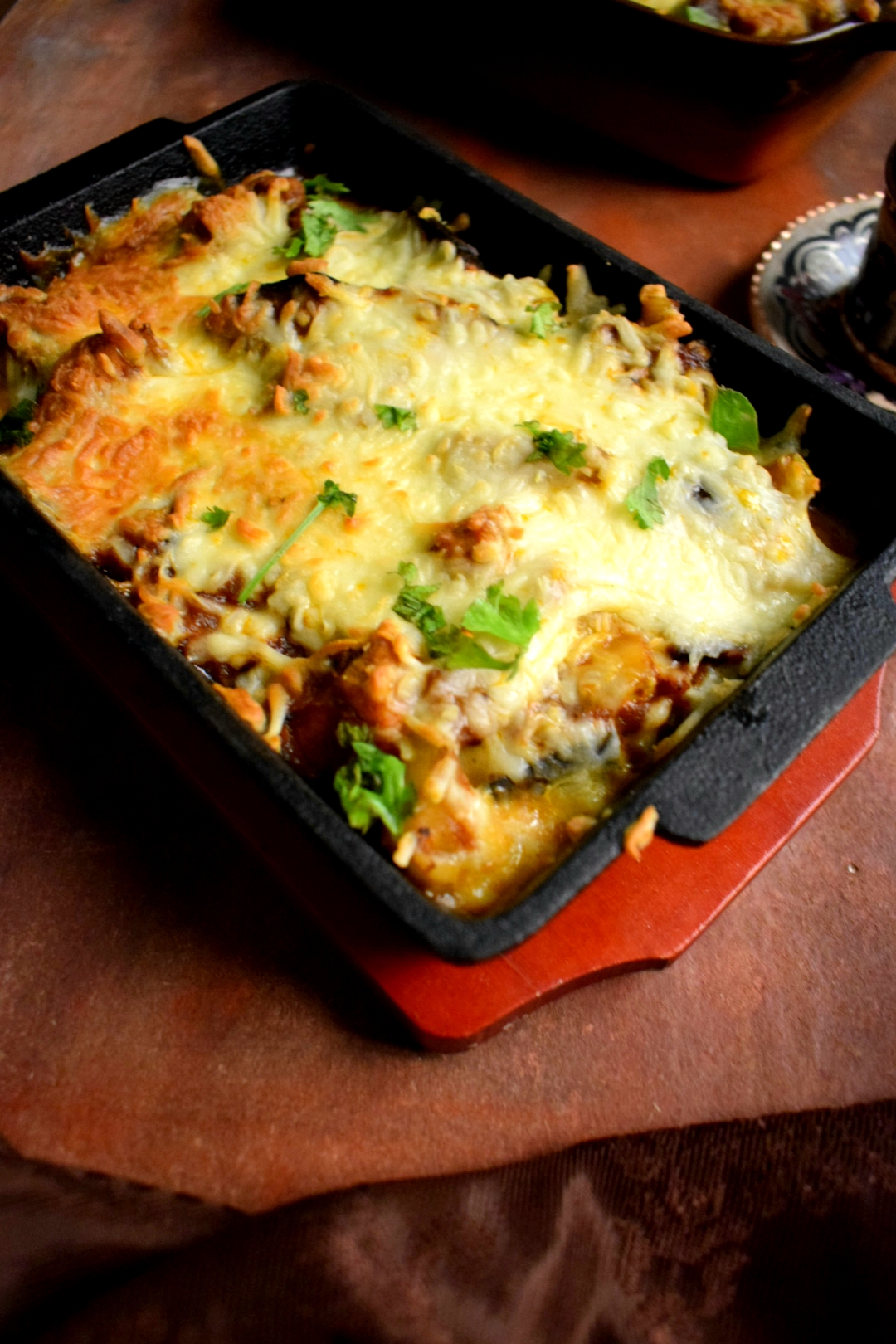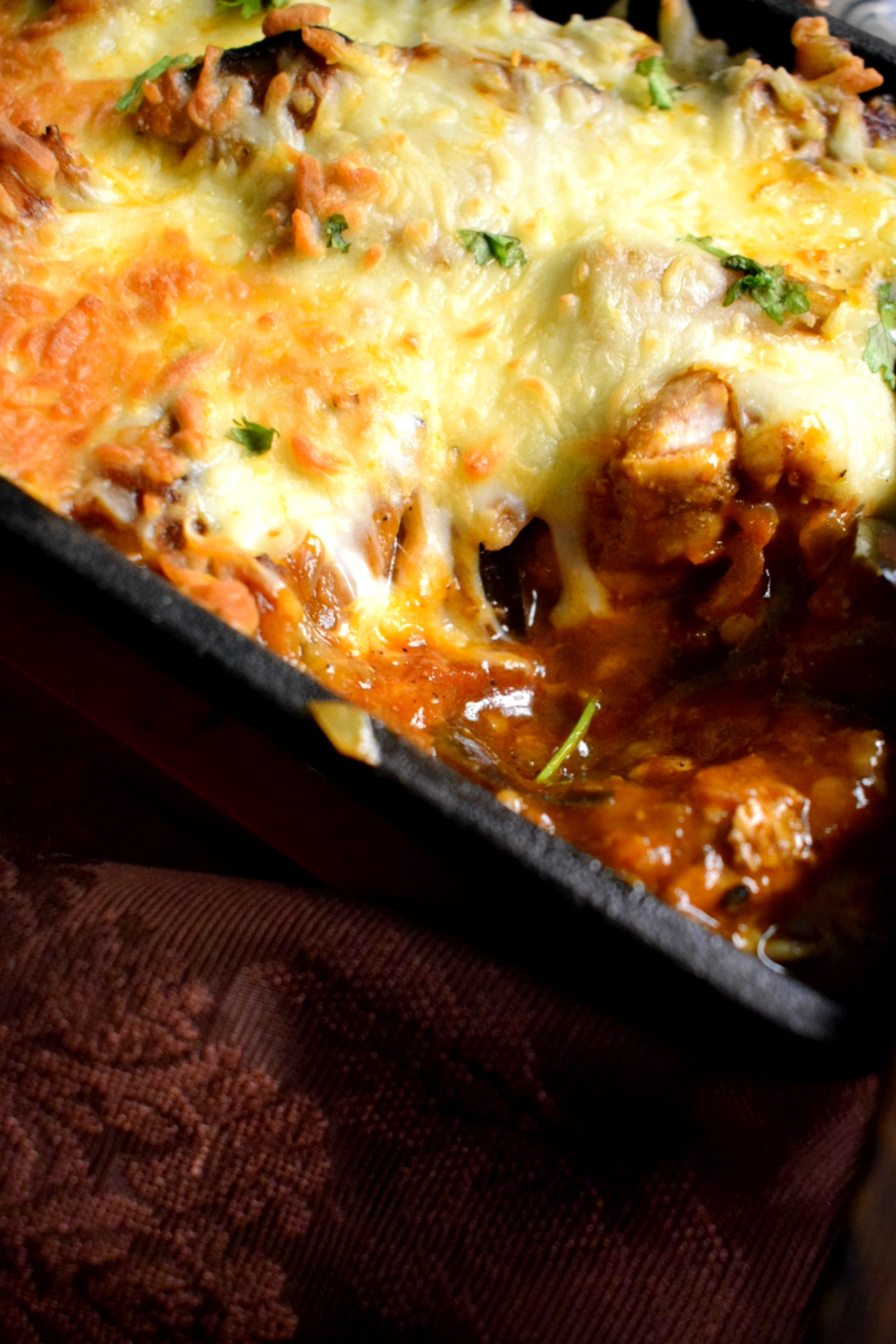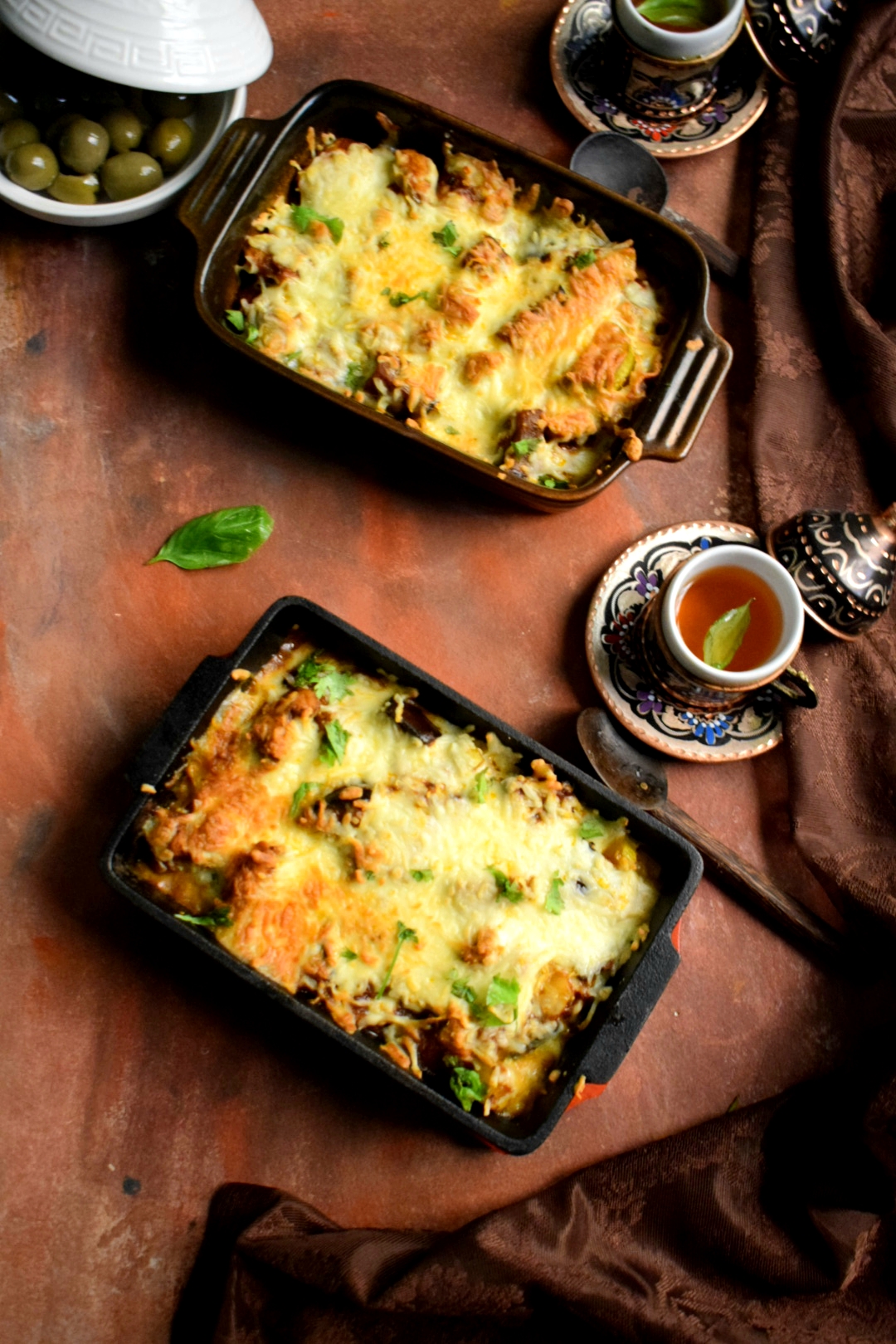 Happy Baking!