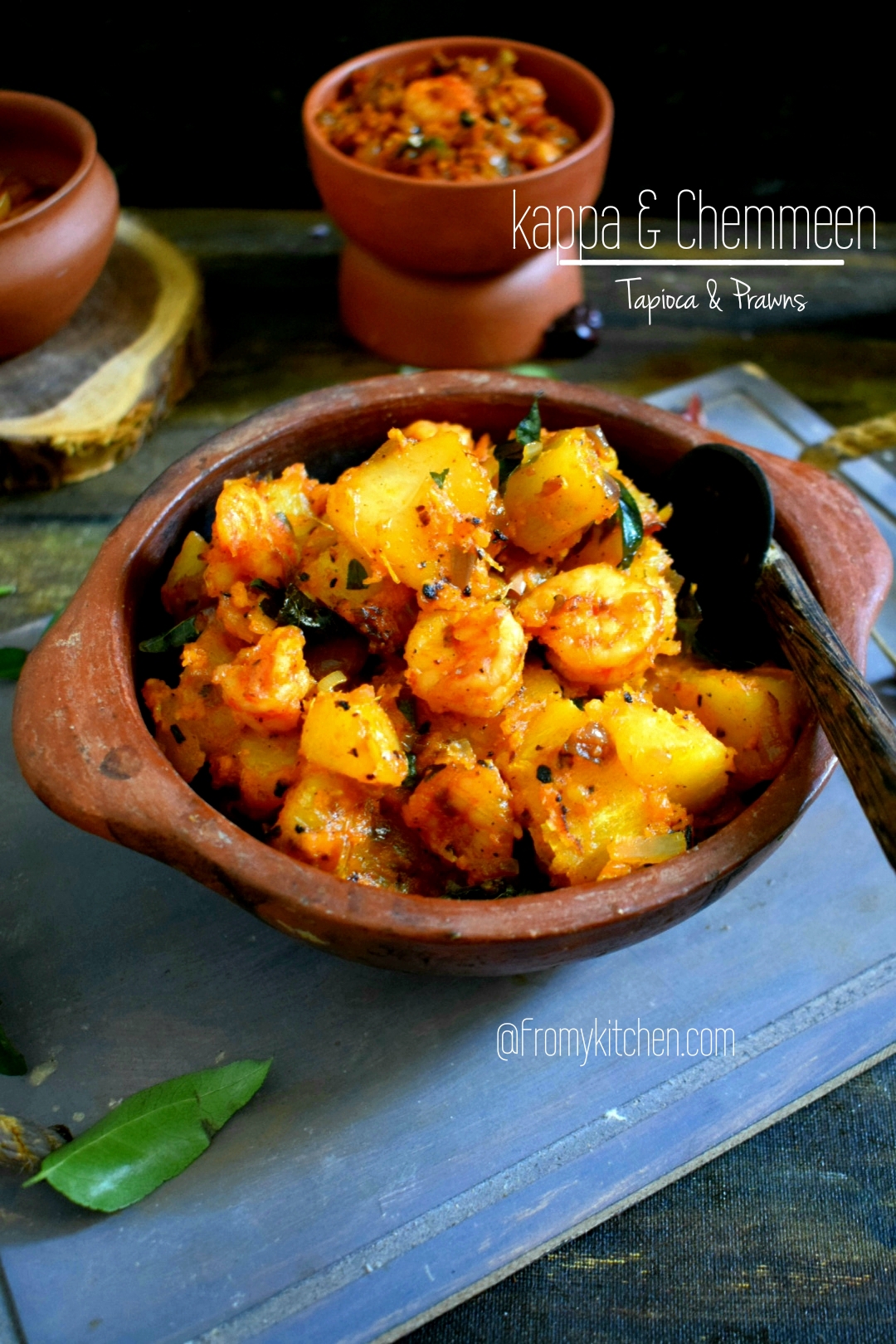 Kappa or Tapioca is one of the most favorite dishes among all the Keralites! Kappa along with fish or with beef is an inevitable part of our life! This combination of prawns and tapioca is so heavenly with simple and minimal ingredients! A wholesome meal that is lip-smackingly delicious with flavorful prawns and some toasted coconut! A must-try for all the kappa lovers!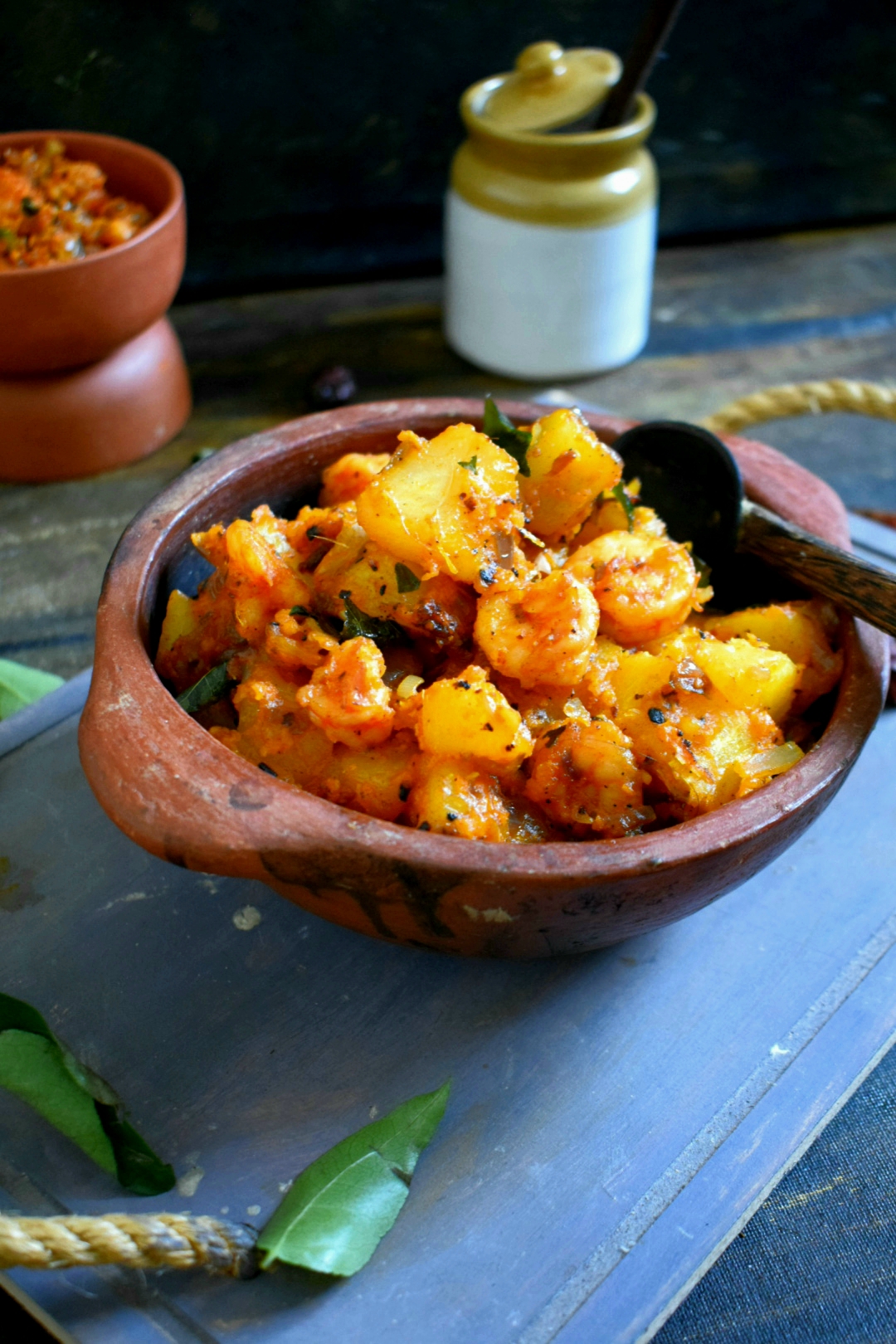 This recipe is very easy to prepare with very basic ingredients and I'm sure you will love it! I love Kappa or tapioca in any form, like fritters kozhikal (long finger strips of tapioca mixed with some spices and deep-fried) is one of my all-time fav dishes. Lots of nostalgic scenes related to all these foods!  Both of the recipes are there in the blog! I will list all the links to tapioca recipes below!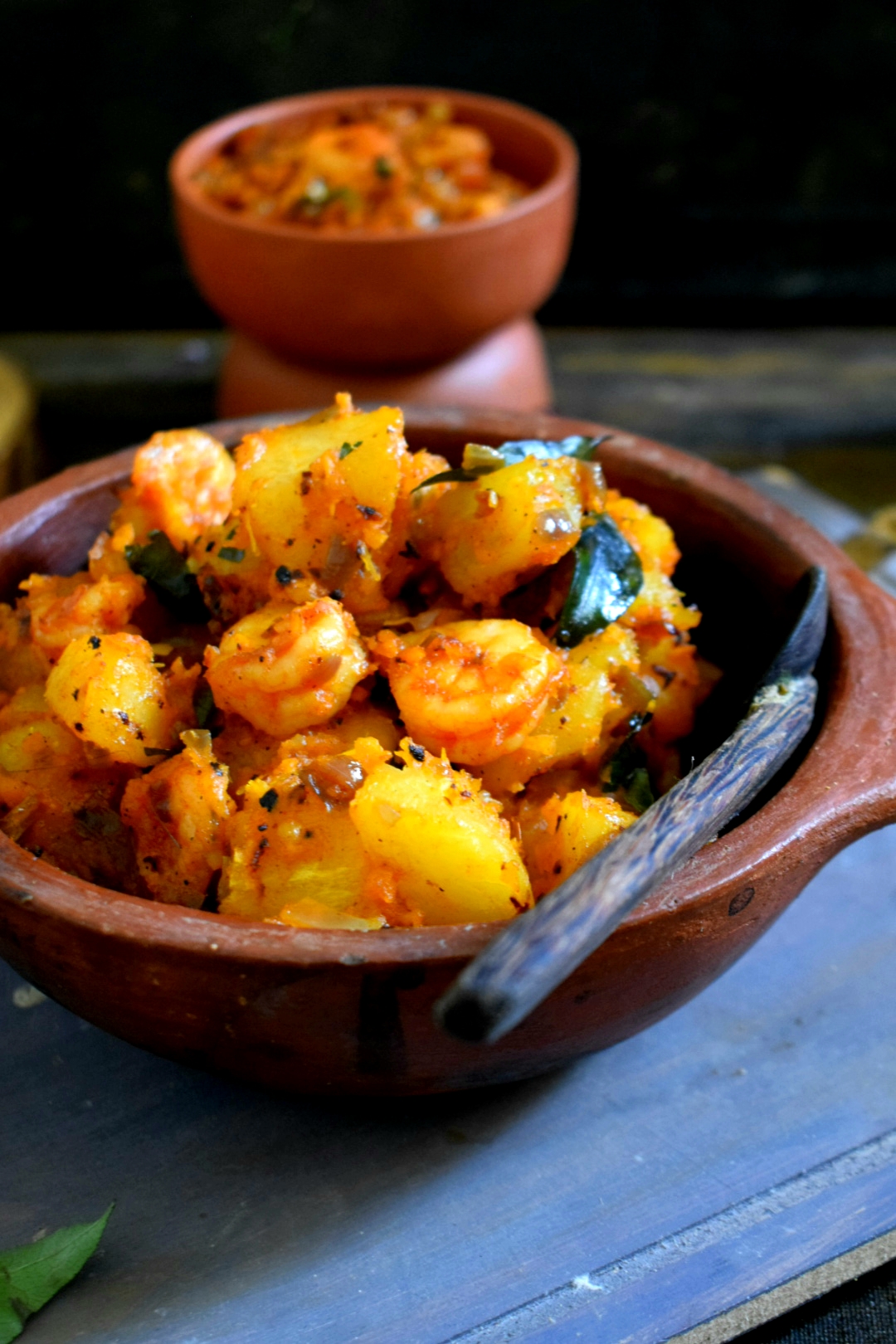 Please make sure you try this recipe if you are a tapioca lover! That spicy prawn coated with tapioca and toasted coconut is just wow! This will be a favorite for all the mallus for sure! Those who do not love fish can also easily try this combo!
Ingredients
2cups tapioca boiled with salt and turmeric
350 gm prawns
Salt to taste
1 tbsp chilly powder + more
4 cloves garlic
Curry leaves
1 small onion chopped finely
1 cup coconut
3 to 4 dry red chilies
Coconut oil
Method
Marinate prawns with salt and chilly powder
In a clay pot or pot pour coconut oil add curry leaves and freshly pounded garlic, cook it until it releases it's the heavenly aroma
Then add the chopped onion and cook until soft.
Add the marinated prawns and cook it all on high flame until the prawns are cooked and slightly fried
Then add the coconut and toast it all by adding enough chilly powder and salt to taste along with chilly flakes.
Dump the boiled tapioca mix and cook well for few more minutes or until everything combined well.
Lastly, drizzle some coconut oil and throw in some curry leaves and switch off the flame!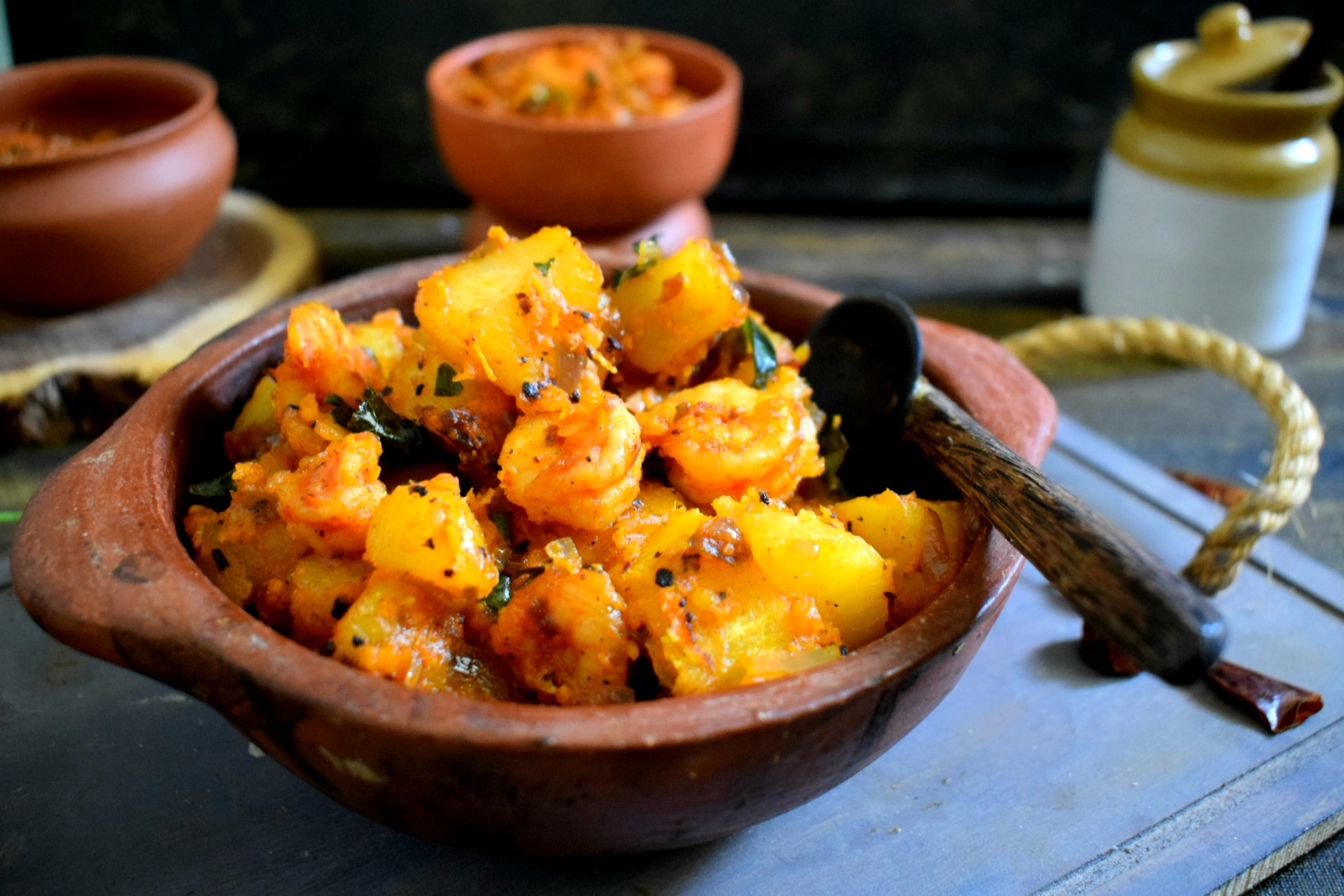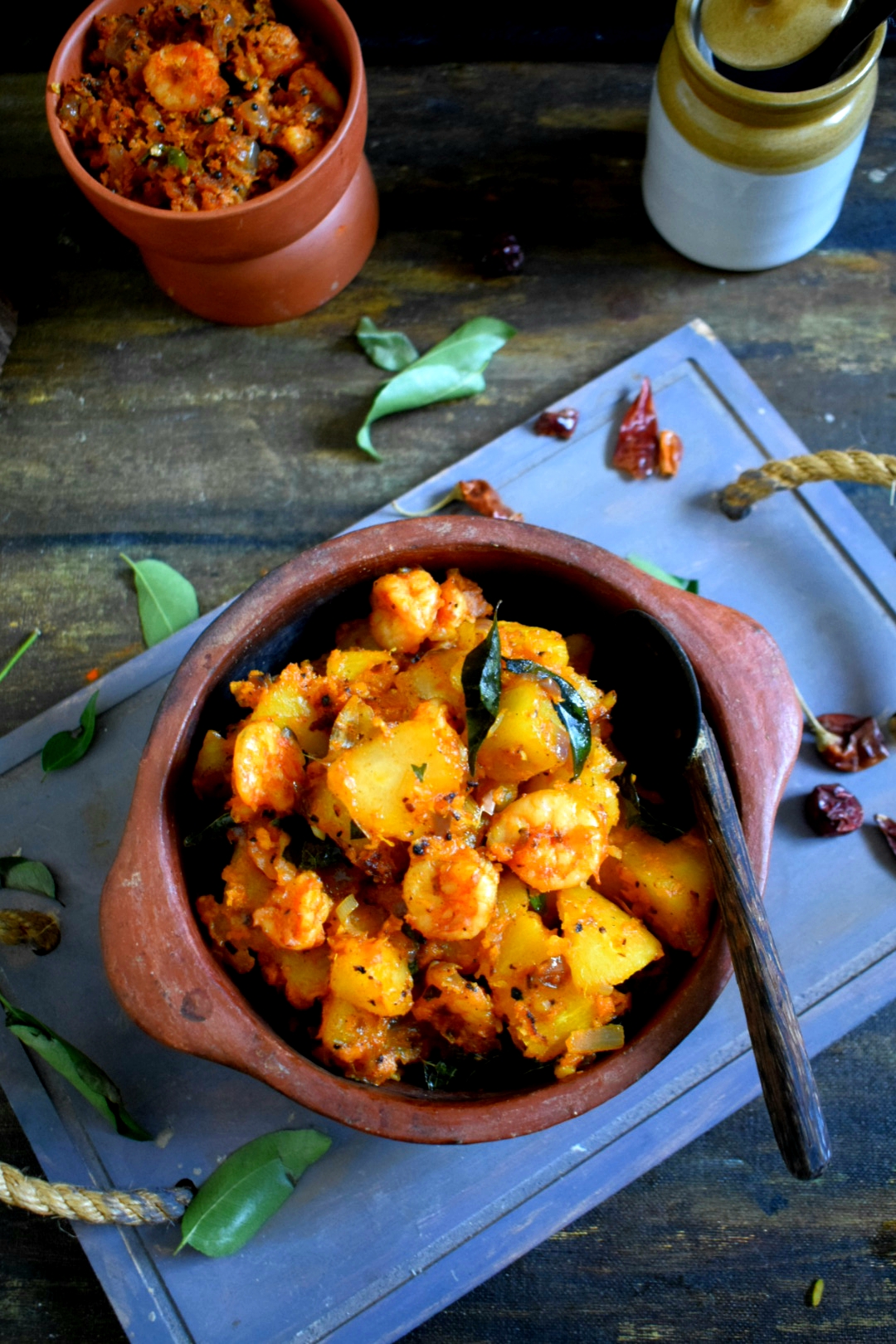 Enjoy!