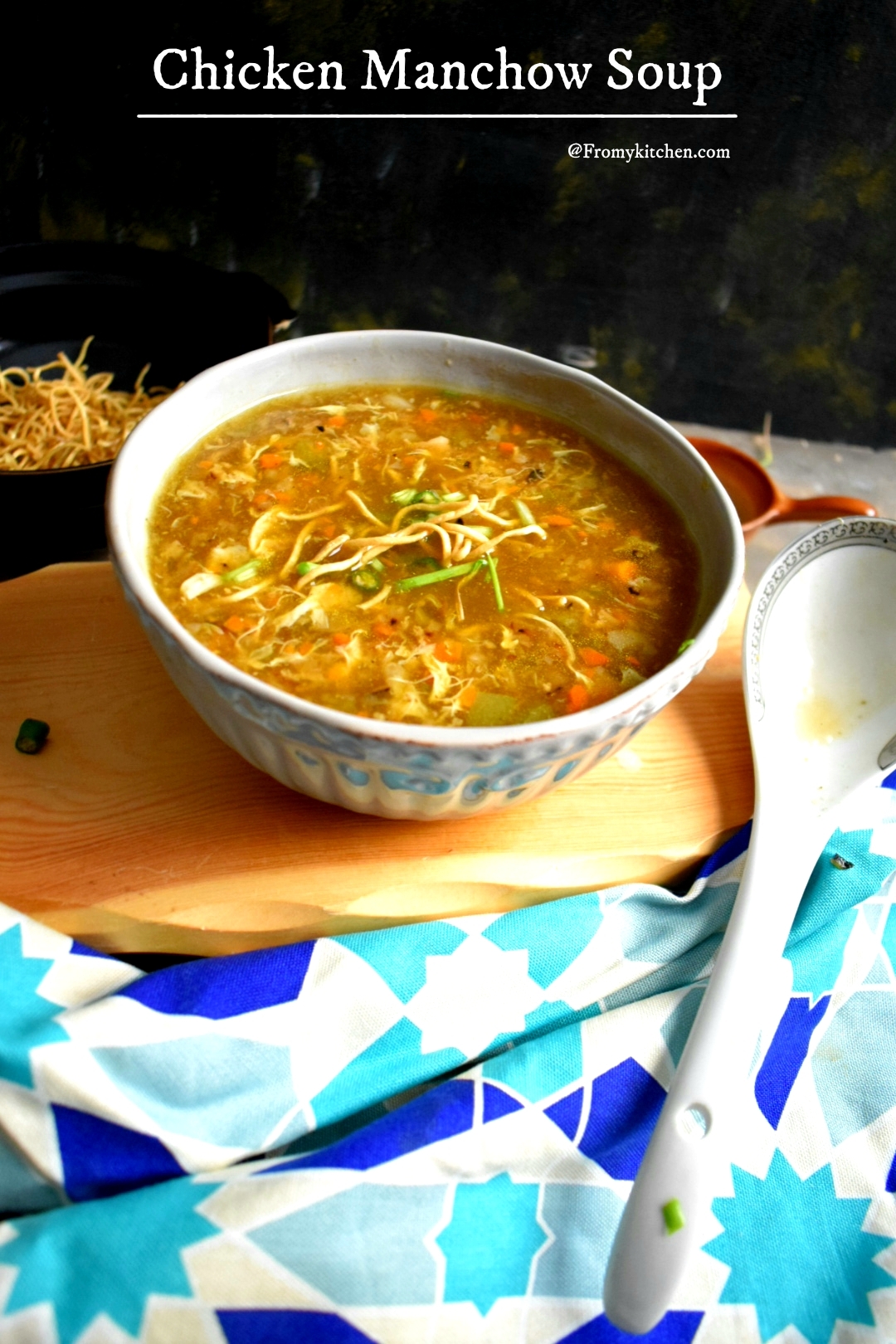 Manchow soup is a soup popular in Indian Chinese cuisine! It is a spicy soup packed full of flavors with loaded veggies and chicken! This soup is served with fried noodles that take it to the next level! Love every bit of it!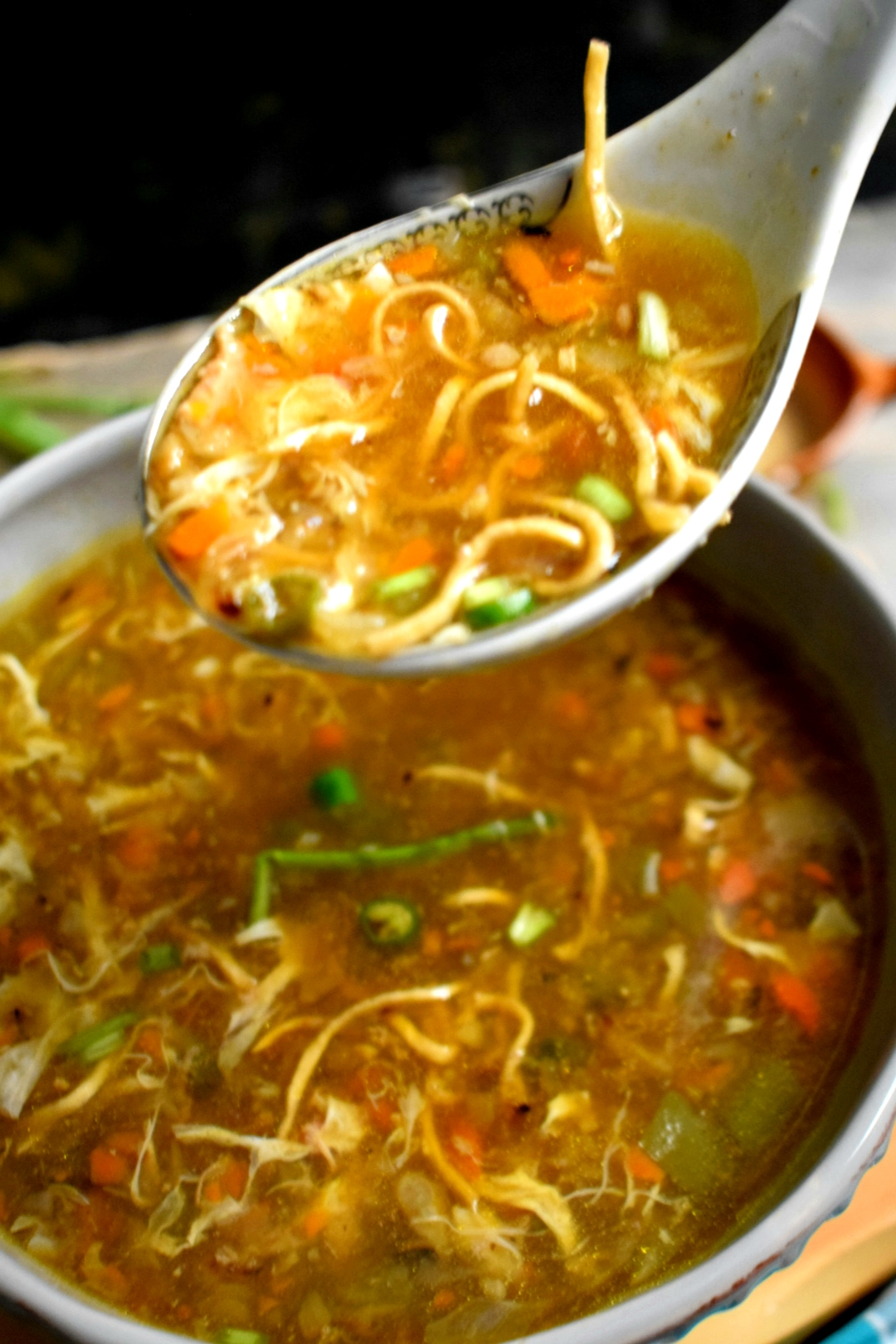 This is one of my favorite soup from which i got attracted more towards soup! Summer or winter a bowl full of piping hot soup always make us feel good, isn't it? My hubby love soups and sometimes we used to skip meals and opt a lunch or dinner just with a soup and starters!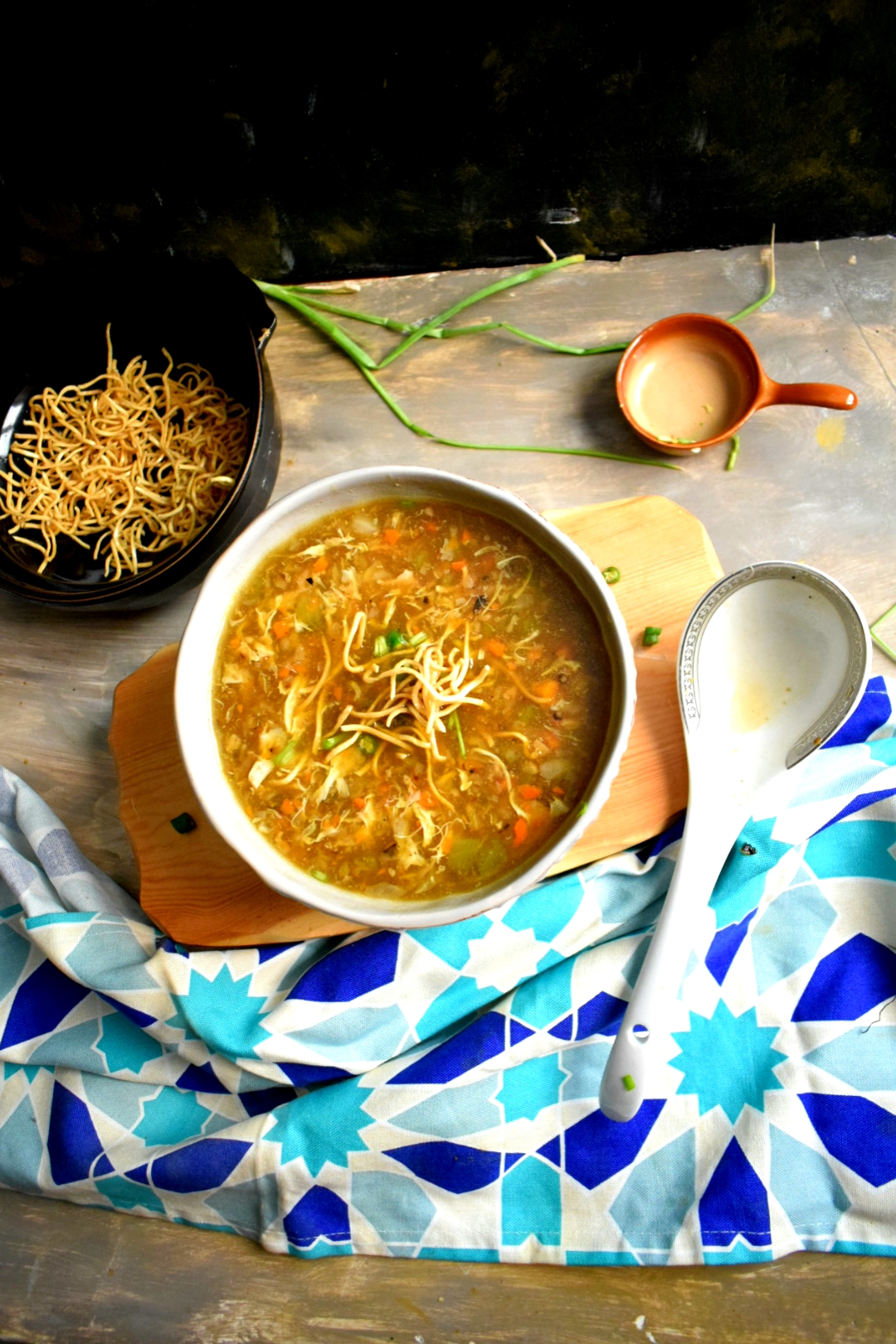 My in-laws introduced this spicy soup when we went out for dinner! This recipe is my sis in law Rahana's and she is a wonderful cook indeed! Thankyou Rahana for this delicious recipe! Actually this recipe I 'v shared before 2 or 3 years back and i really can't stand those pictures I deleted the old post and came up with a new one!
For boiling chicken
Chicken with bones 300 to 400 gm
Salt to taste
1 tbsp pepper powder or more
water 6  to 8 glasses
Other ingredients
1 tsp garlic
1 tsp ginger
2 green chilies
3 tbsp Butter
1 small carrot
small piece bell pepper
A small piece of cabbage
2 strings spring onions
salt
1 tsp pepper
2 tbsp soya sauce
3 teaspoon cornflour mixed in some water
1 tbsp vinegar
1 egg slightly beaten
Noodles fried for garnishing
Method
Boil chicken with salt n lots of pepper, when the chicken is nicely tender, remove chicken from the stock shred it and keep  aside
Cut the veggies very finely and keep it aside.
In a pan add butter saute finely chopped garlic ginger and green chilies, then add all the veggies and saute on high flame for few minutes then add shredded chicken and fry for few minutes.(you may skip this step of  sauteing chicken and directly add the stock)refer video
Then pour chicken stock spring onion and let it boil for some time then pour soya sauce, add pepper cornflour slurry to thicken the soup. (Add cornflour as how thick u want your soup to be).
Pour 1tbsp vinegar.
Lastly, beat 1 egg and pour slowly to the soup by stirring it vigorously. Let them boil for few more minutes. Finally, add some sugar to balance the flavors!
Video!