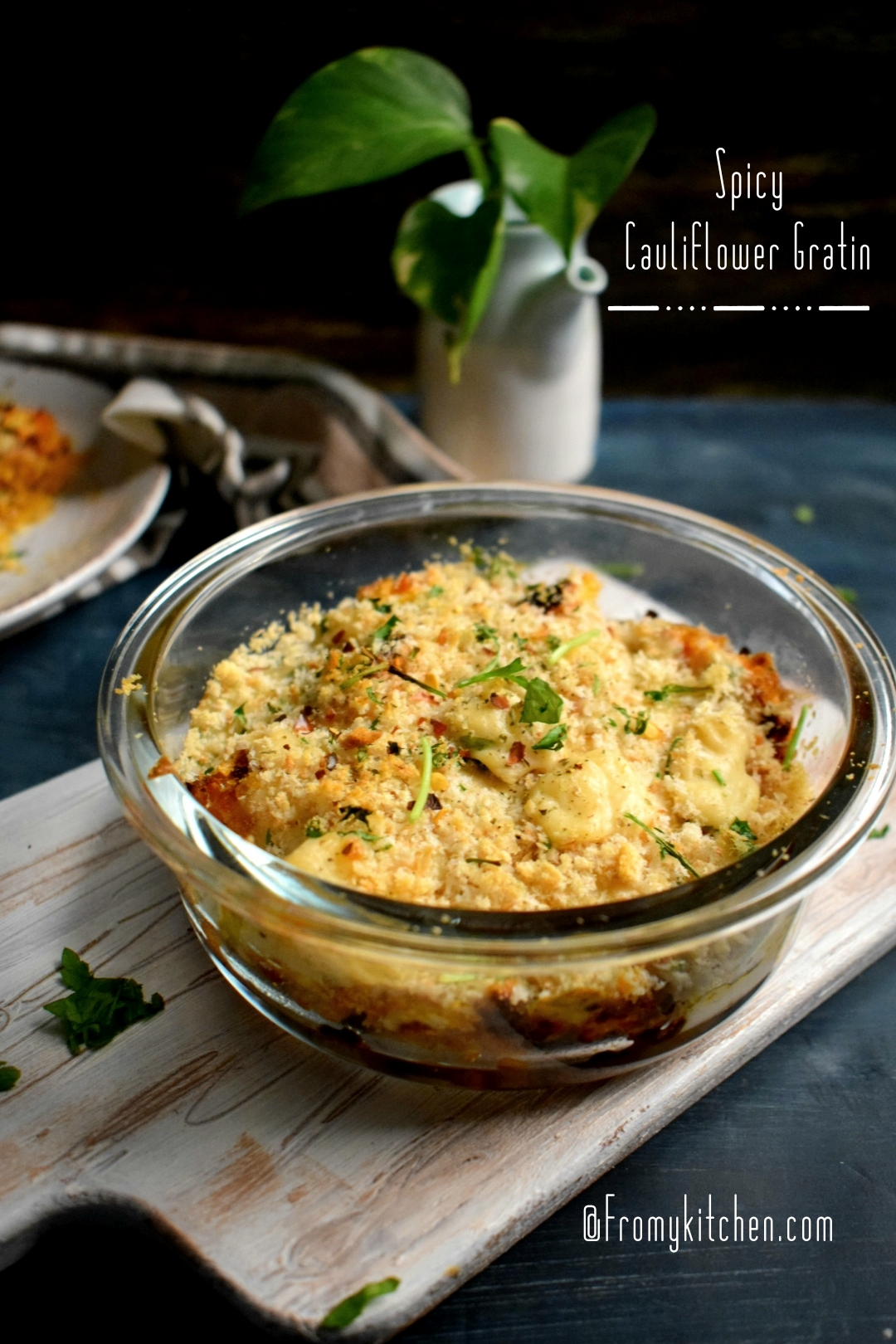 Gratin is an easy baked dish in which the veggies are topped with creamy bechamel cheese sauce and crispy crust with bread crumbs! It is French cuisine in which it is prepared in a deep baking dish! Most commonly seen are potato gratins! Here i made a spicy cauliflower bed instead of plain boiled one which suited our taste bud!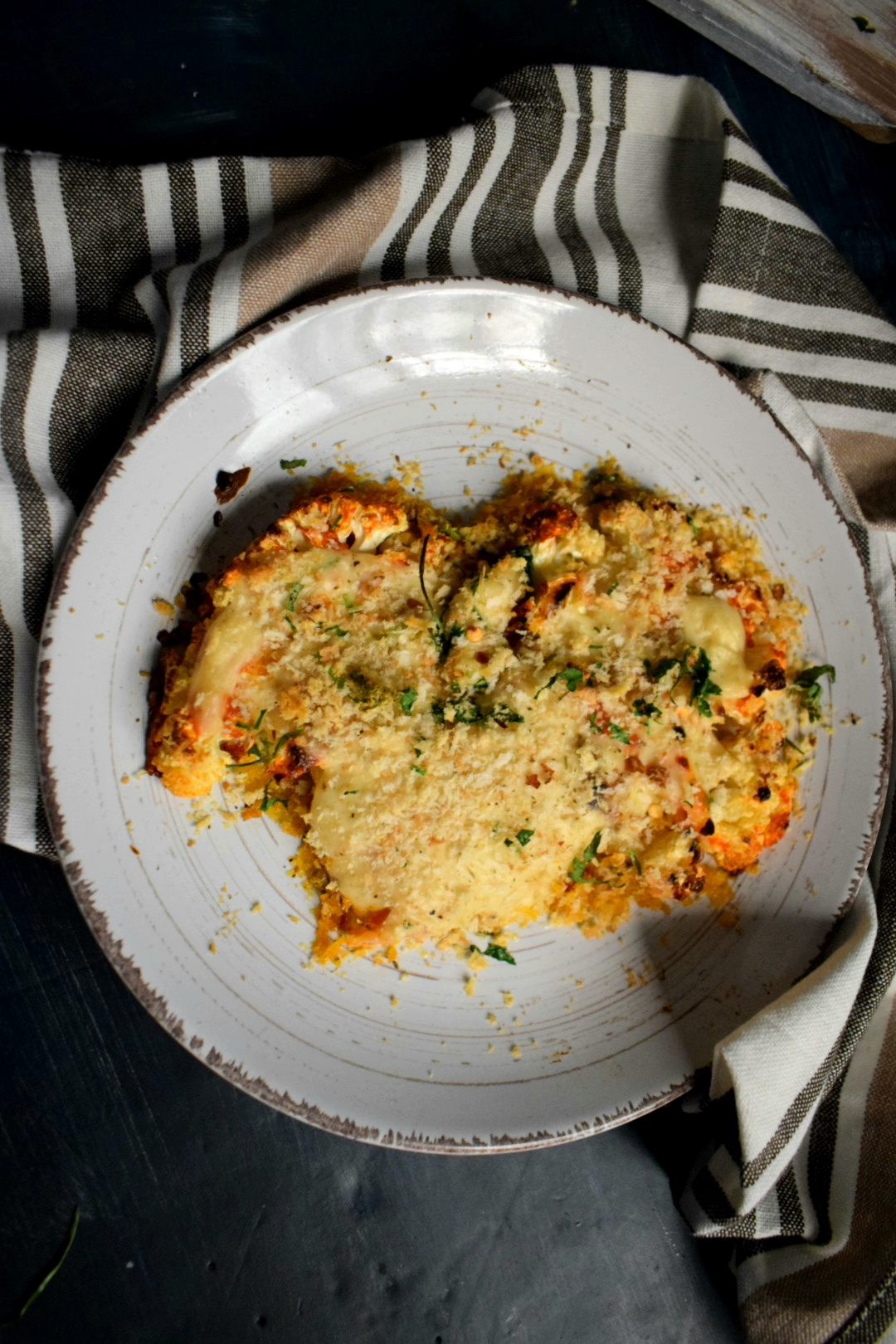 I must say this one is a keeper recipe for a cauliflower lover! An easily prepared dish with very less ingredients! If you don' t have cheese you may skip it and simply add bechamel here! For the crunchy crust, top it with freshly crumbled and seasoned bread crumbs and then baked to perfection! I once watched Jamie Oliver making a cauliflower gratin with a creamy broccoli bechamel, from that day i wanna try it with my twist and here you go! I'm sure you will love it!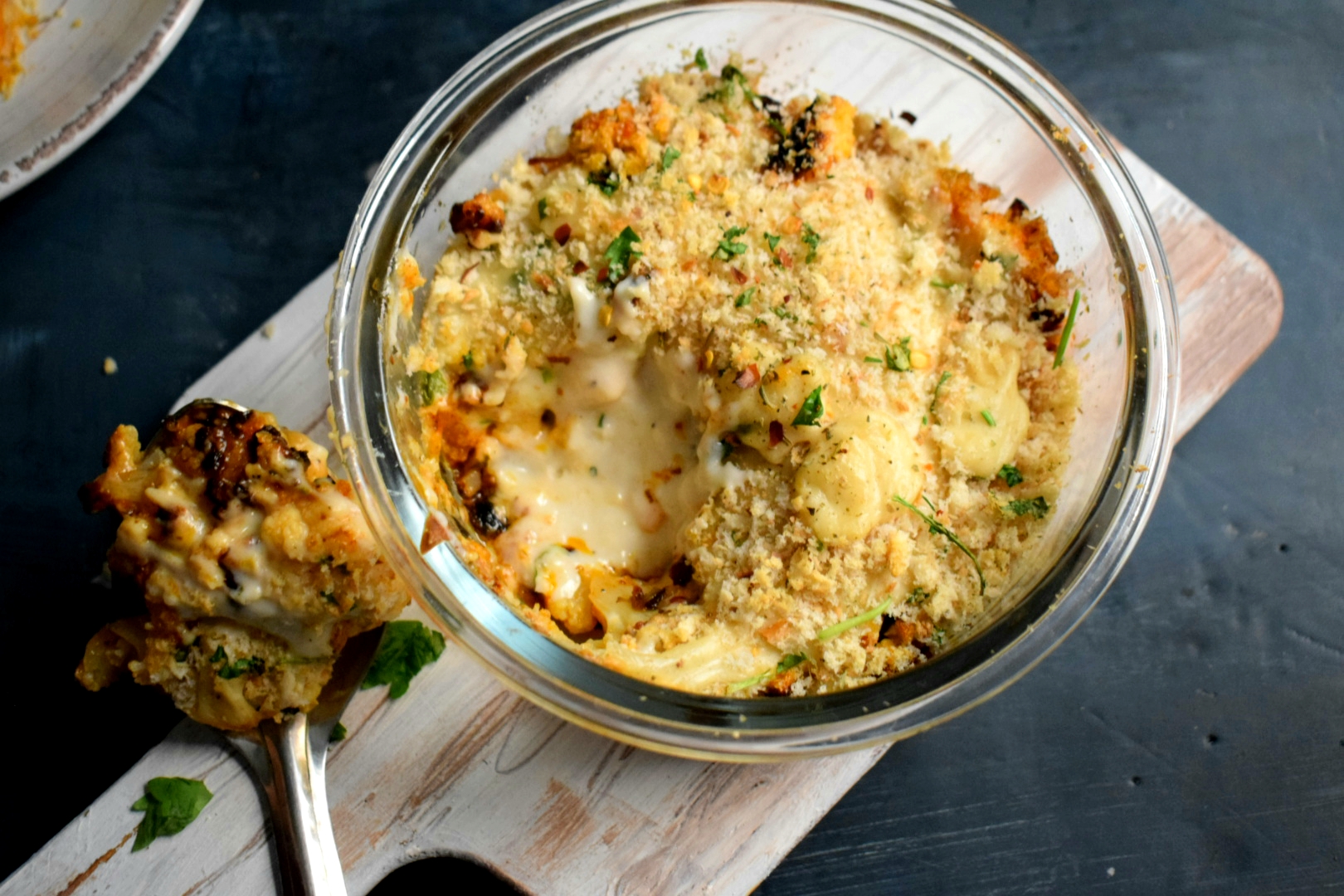 So this one is for those people who are searching for non-fried and veg recipes! Let's go through the recipe!
Ingredients
1 medium cauliflower
salt to taste
1 tsp ginger garlic
1 tbsp chilly powder
Lemon juice
Few drops of water
2 tsp cornflour
3 to 4 tbsp oil to shallow fry
For Bechamel
2 tbsp butter
2 tbsp flour
2 cups of milk
 salt to taste
1/4 tsp grated garlic
Parsley
Pepper powder
1/4 to 1/2 cup mozzarella cheese
Method
Mix the spices with few drops of water along with lemon juice. Then add cornflour and mix well. Dump cauliflower florets in it to coat well.
In a pan pour a few drops of oil and shallow fry it.
Transfer it to the baking dish
Then prepare Bechamel sauce (refer video)
Pour the white sauce to cover the cauliflower,
Crumb 2 or 3 pieces of bread, add some chilly flakes, pepper and oregano to it.
Top it on the bechamel sauce and bake it @200 degrees preheated oven for 10 to 15minutes or until the top is brown.
Enjoy it when it straight out of the oven!
Video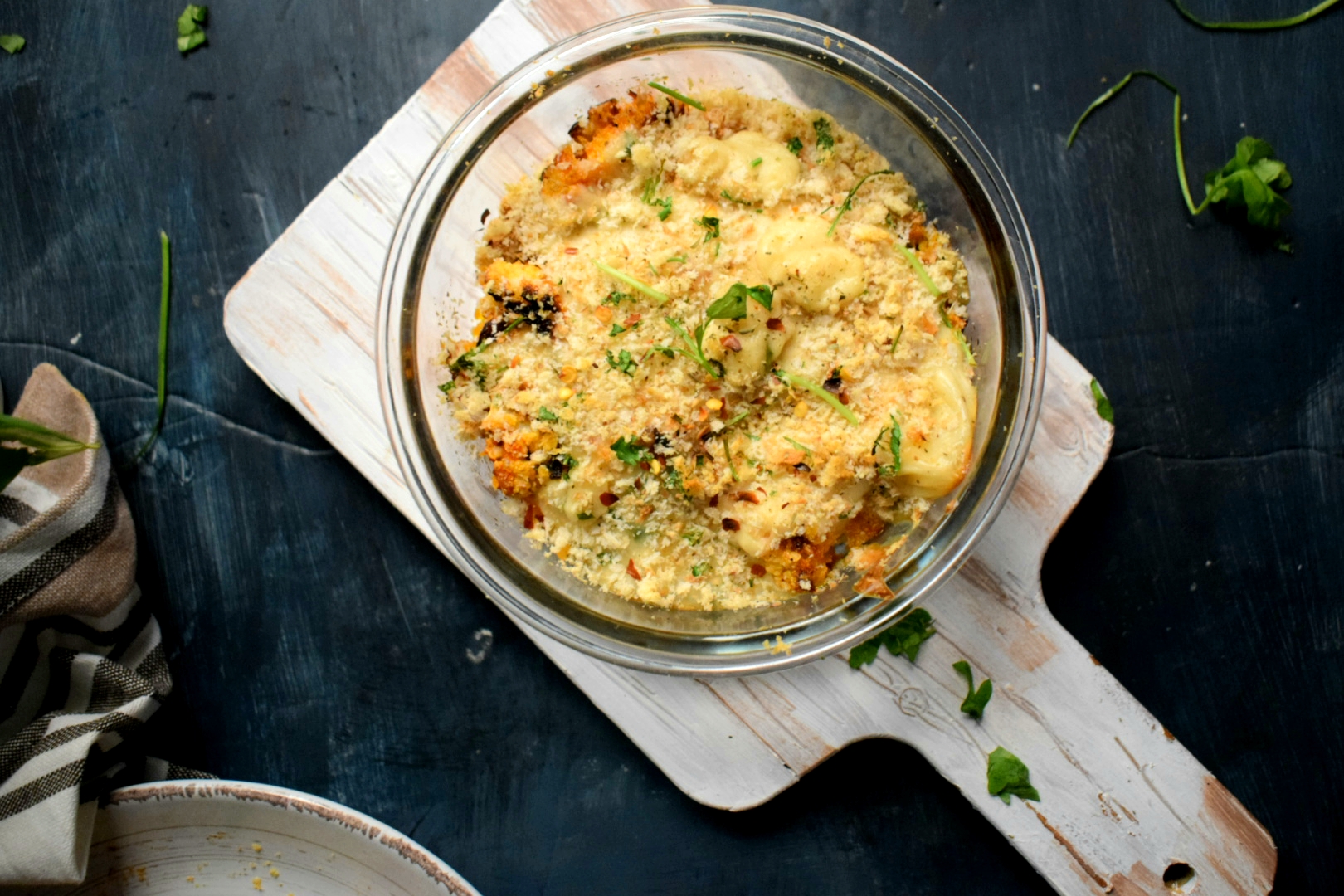 Happy Baking!