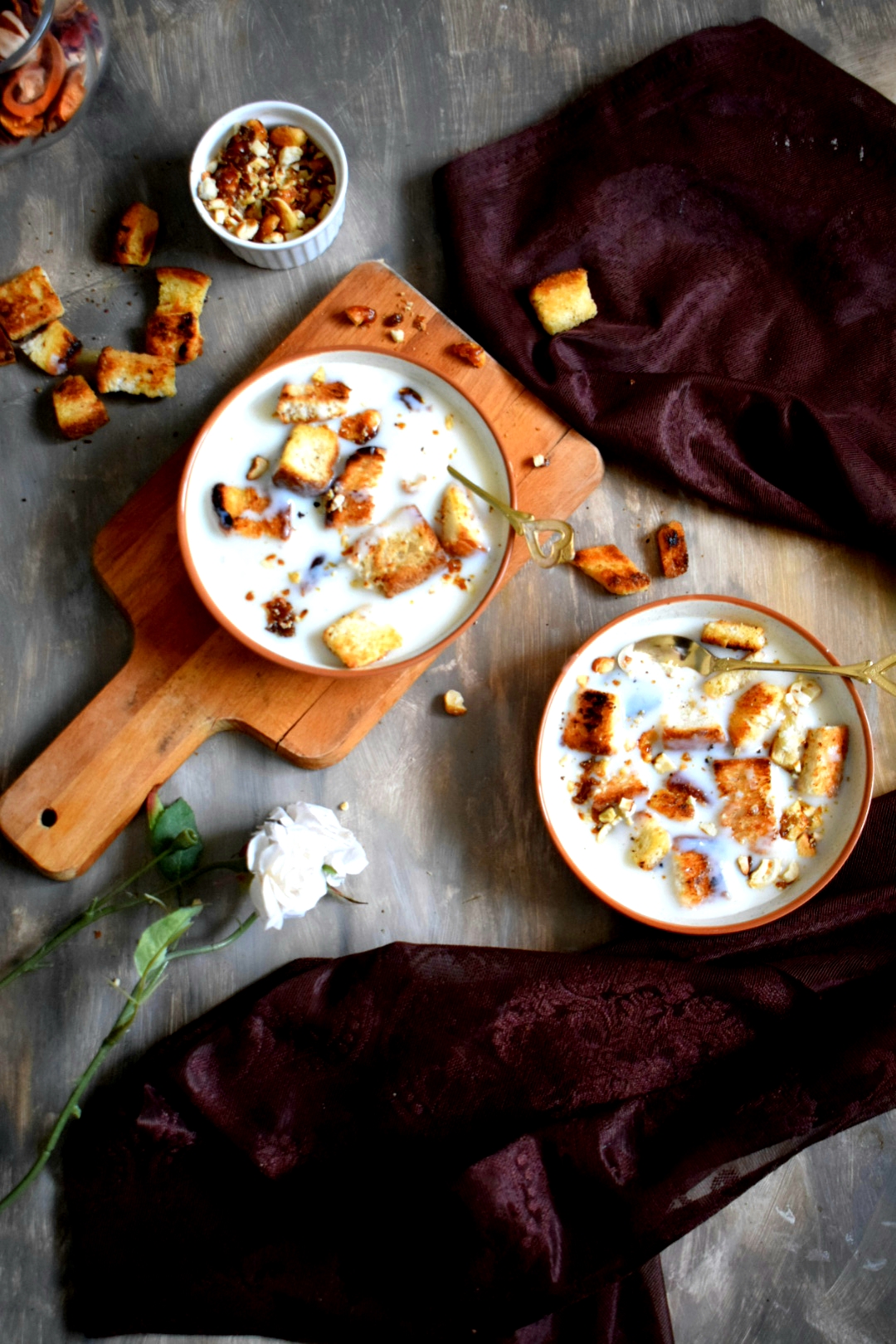 Crunchy buttery toasted bread dunked in a creamy white custard with a bit of praline is a treat from kids to adults while breaking fast! This is the simplest way of making a dessert with different textures and flavors! I hope you all will love it! Here the praline is optional but it takes the dessert to the next level!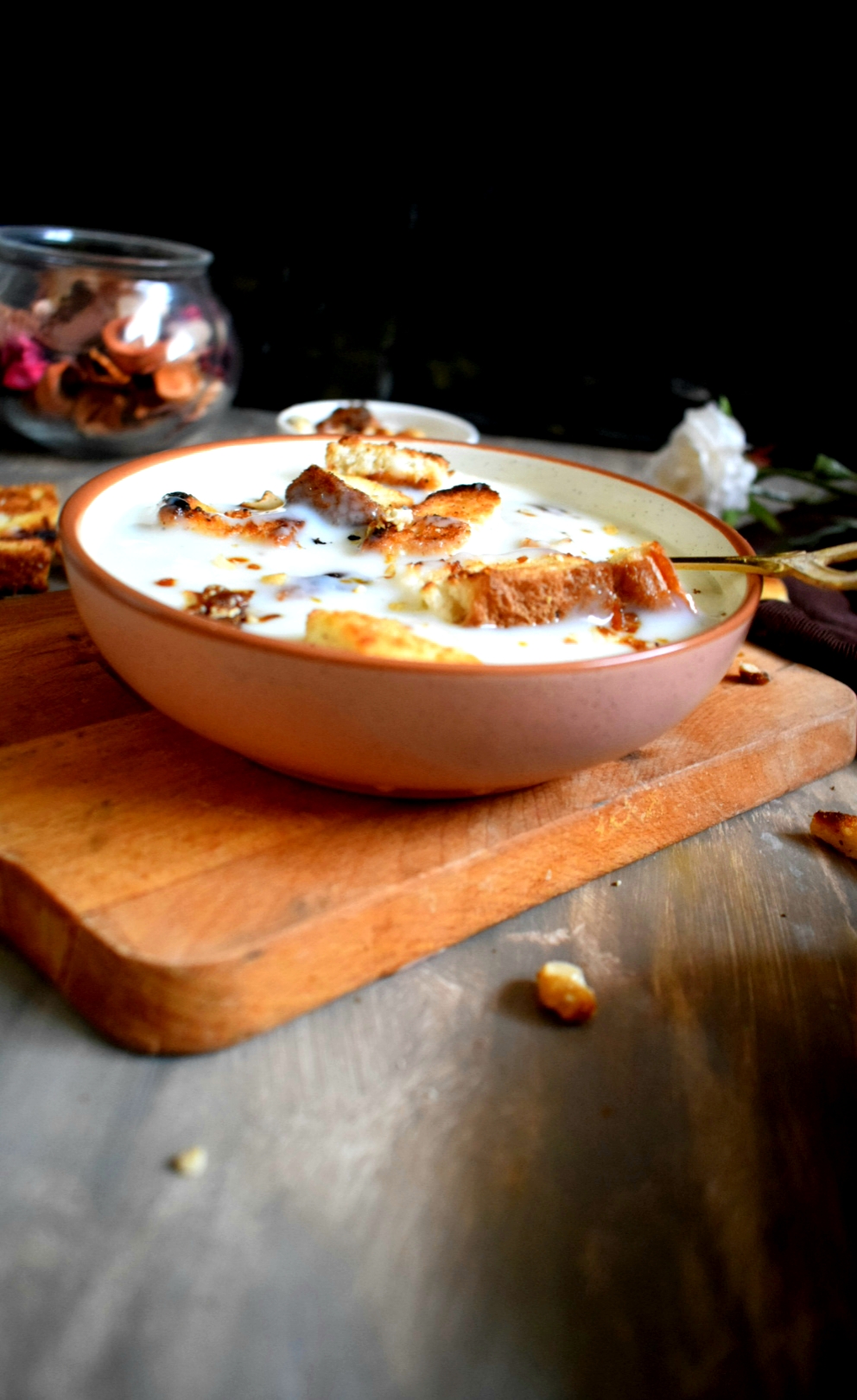 My family loves it, especially Kashif as he always prefers such creamy dessert while breaking fast! If you are new to this dessert give it a shot! This is an oldie dessert at our place! I don't know if everyone remembers this, hehe! Anyways if you are searching ideas for a dessert or sweet, this will be an option!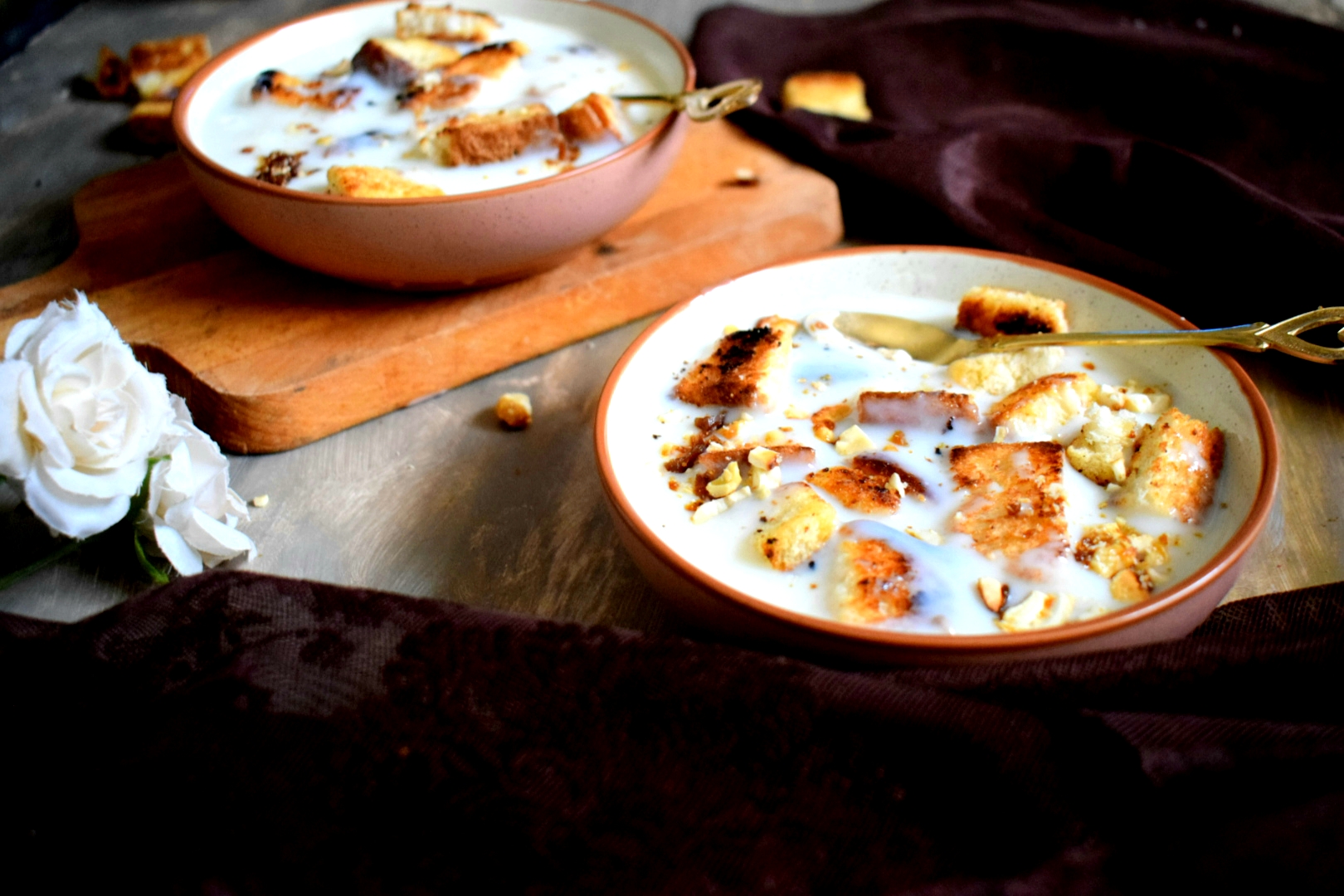 Here the cream is a simple vanilla custard thickened with cornflour and milk and then the bread is toasted in butter and for that extra bite some cashew praline that gives the dessert a lift! You may also fry the bread in oil instead of toasting in butter, or for healthier option spread some butter on both sides of the bread cut it and bake it.
Ingredients
2 1/2 cups milk
Sugar o taste or condensed milk
2 to 3 tbsp cornflour
Vanilla essence
3 or 4 bread cut into cubes
Butter to toast the bread
For Cashew Praline
1 tbsp butter
3 tbsp sugar
Some cashews
Method
Mix cornflour with 1/2 cup milk.
In a pan pour milk, cornflour mix and add sugar. Cook and let them boil and thickens slightly.
Add vanilla. Let it cool and chill.
In a pan add butter and melt it add the bread cubes and toast it until it changes the color and crisp. Take your time and do it.
You can either spread butter on both sides of the bread and bake it in the oven or deep fry it option is yours
For Praline check the video.
Assemble everything just before serving.
Vidoe!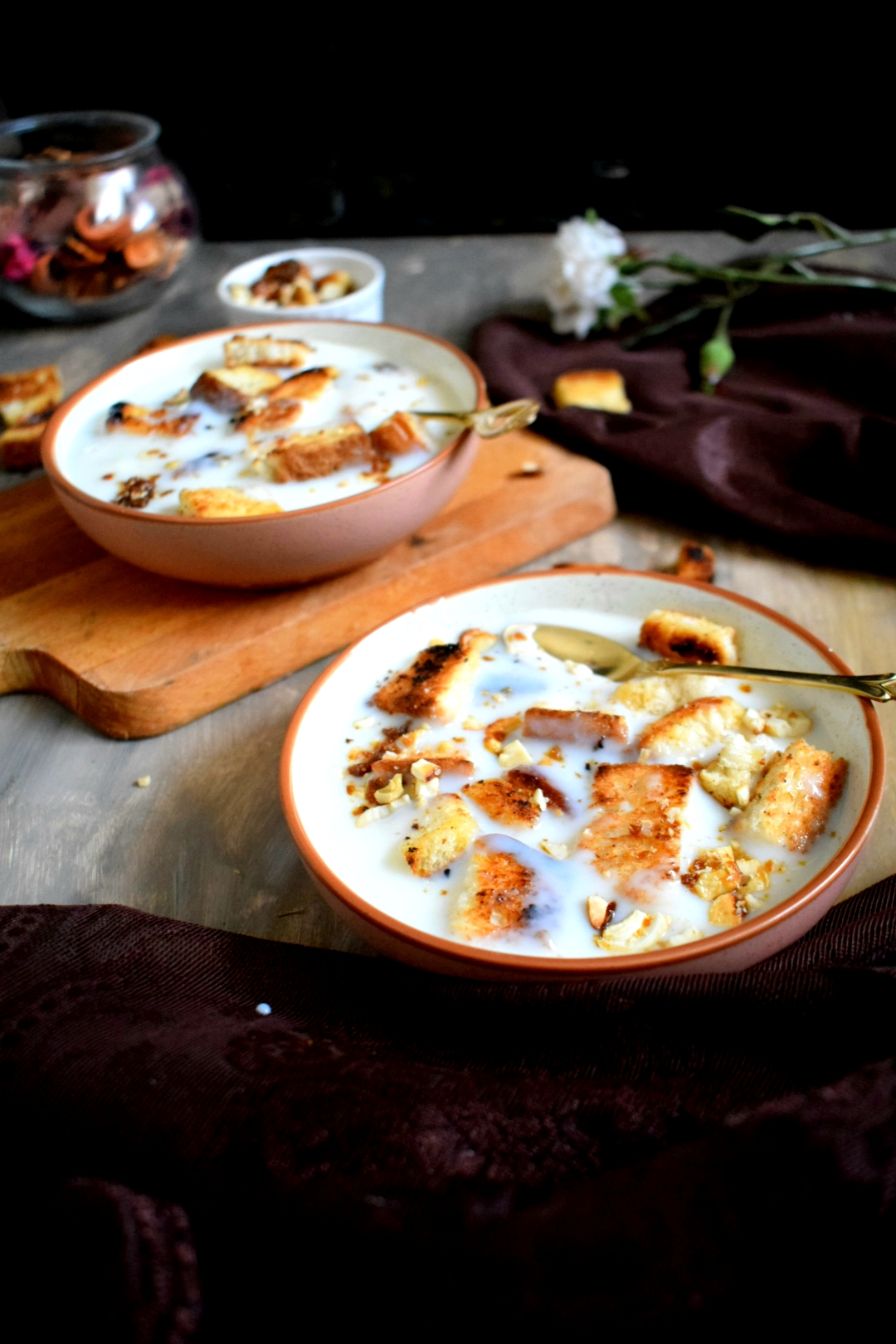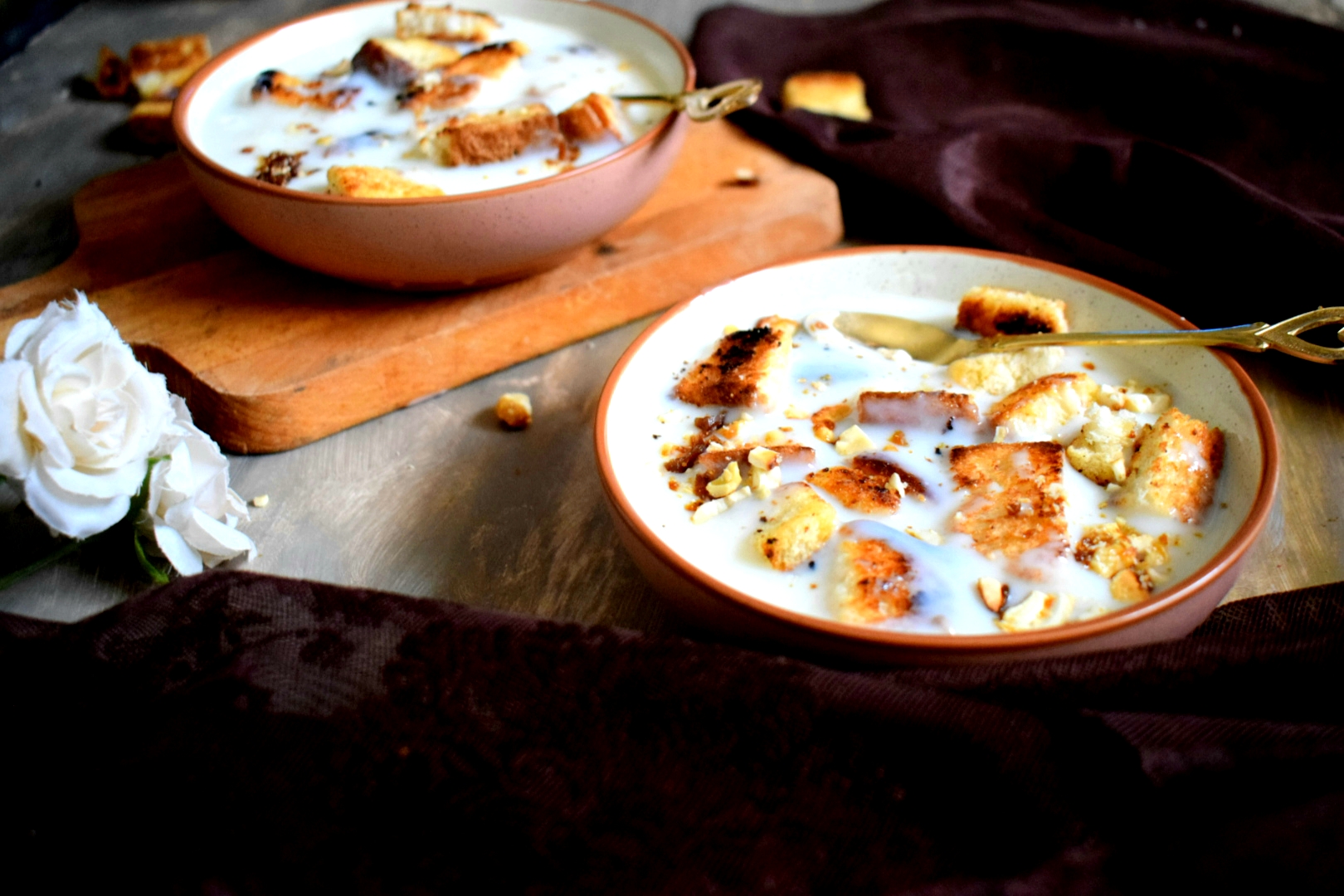 Happy Cooking!