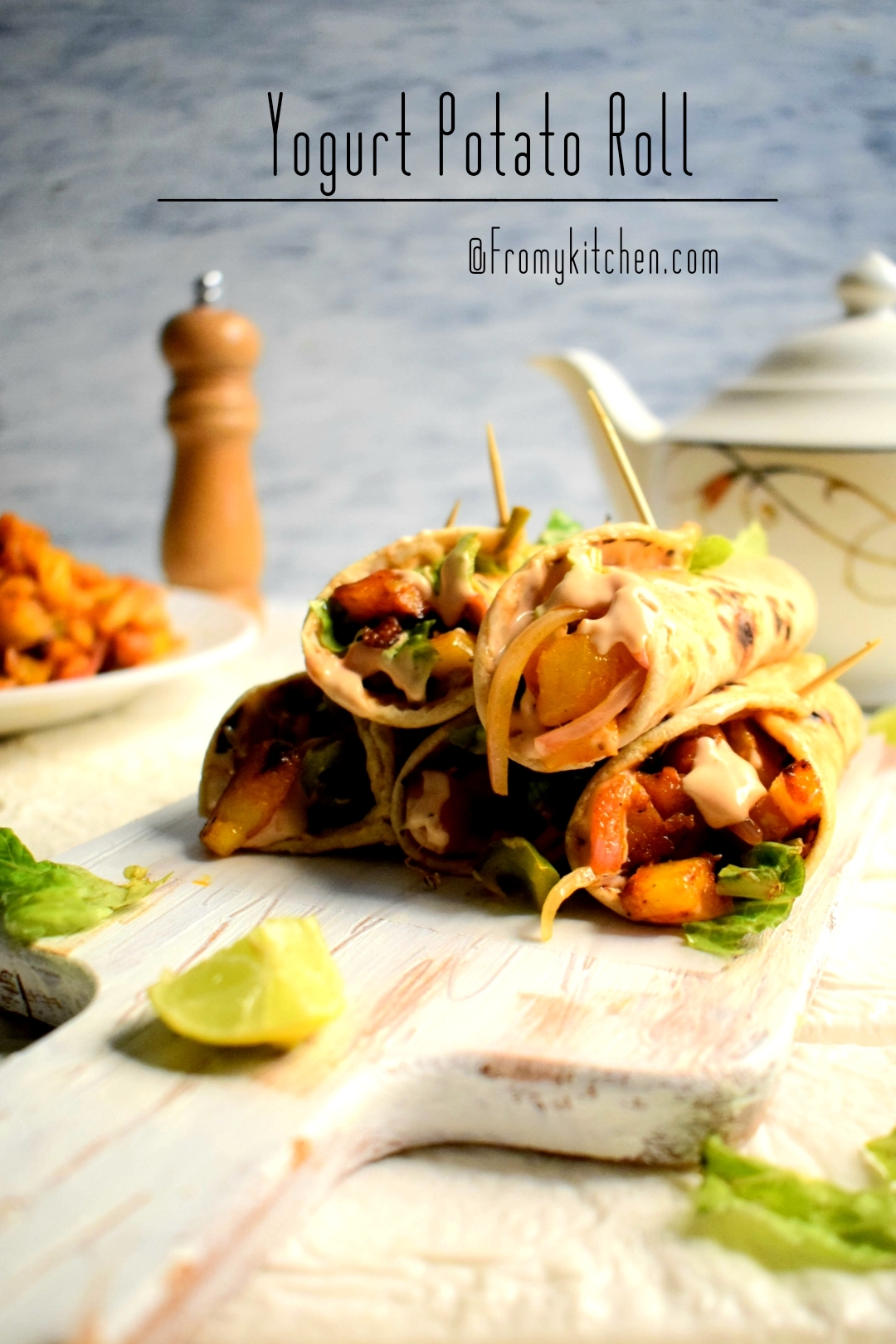 During this lockdown period, not everyone is getting hold of chicken or beef, so here I'm with a scrumptious yogurt potato roll! In short, we may also call it as potato 65, with soft and tangy potatoes and a crunch of sliced veggies like onion and bell peppers rolled inside a soft roti with some mayo dressing in it. Oh Man, it's delicious!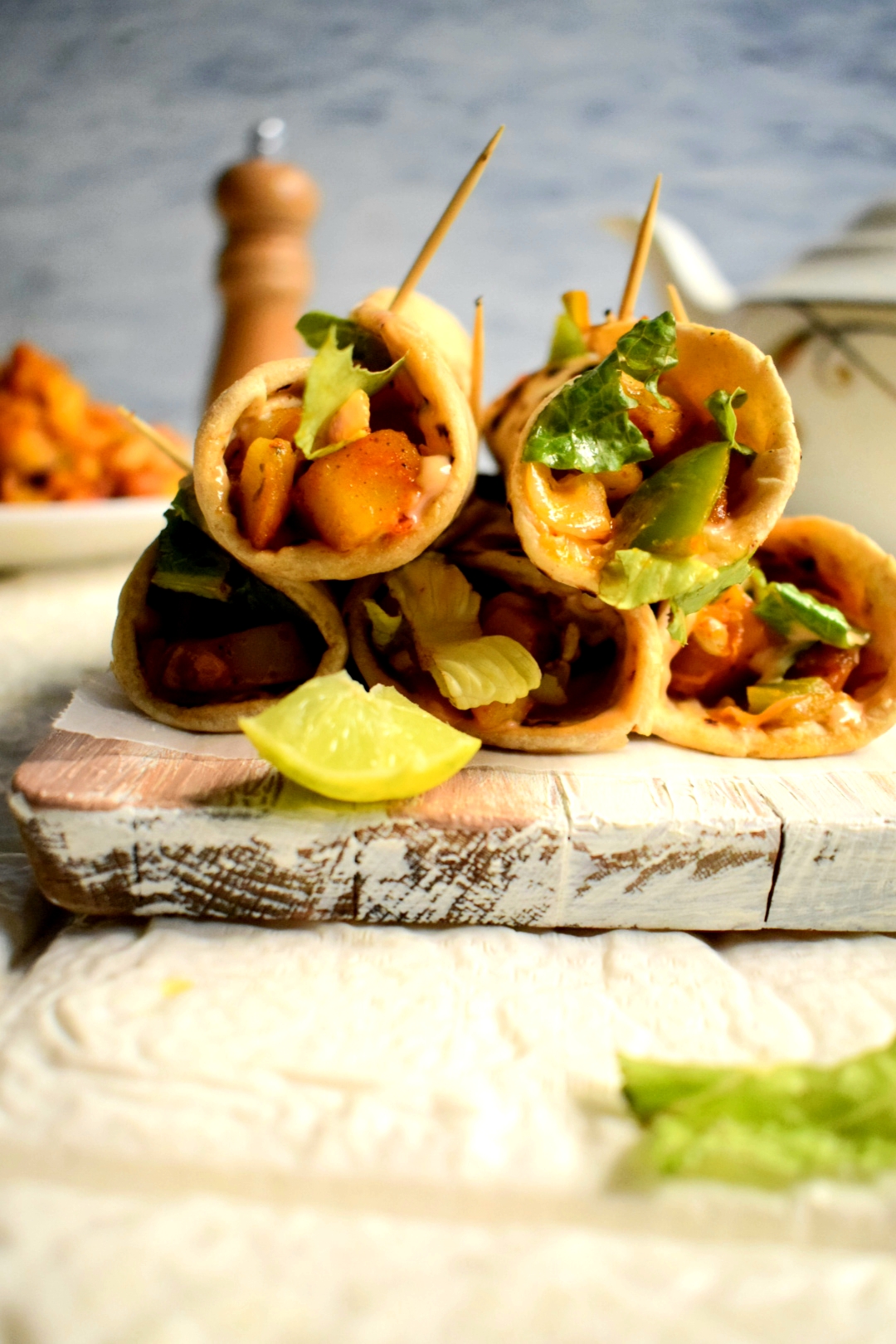 If you are done with nonveg starters and appetizers this one will be a great option for you to try during this Ramadan. You can use any of your fav veggies like paneer, cauliflower or even chicken😉 hehe, that is only a substitute! It was soft, juicy and delicious! My kids too loved it, i think these types of rolls and wraps are healthy too while fasting and to make our family happy!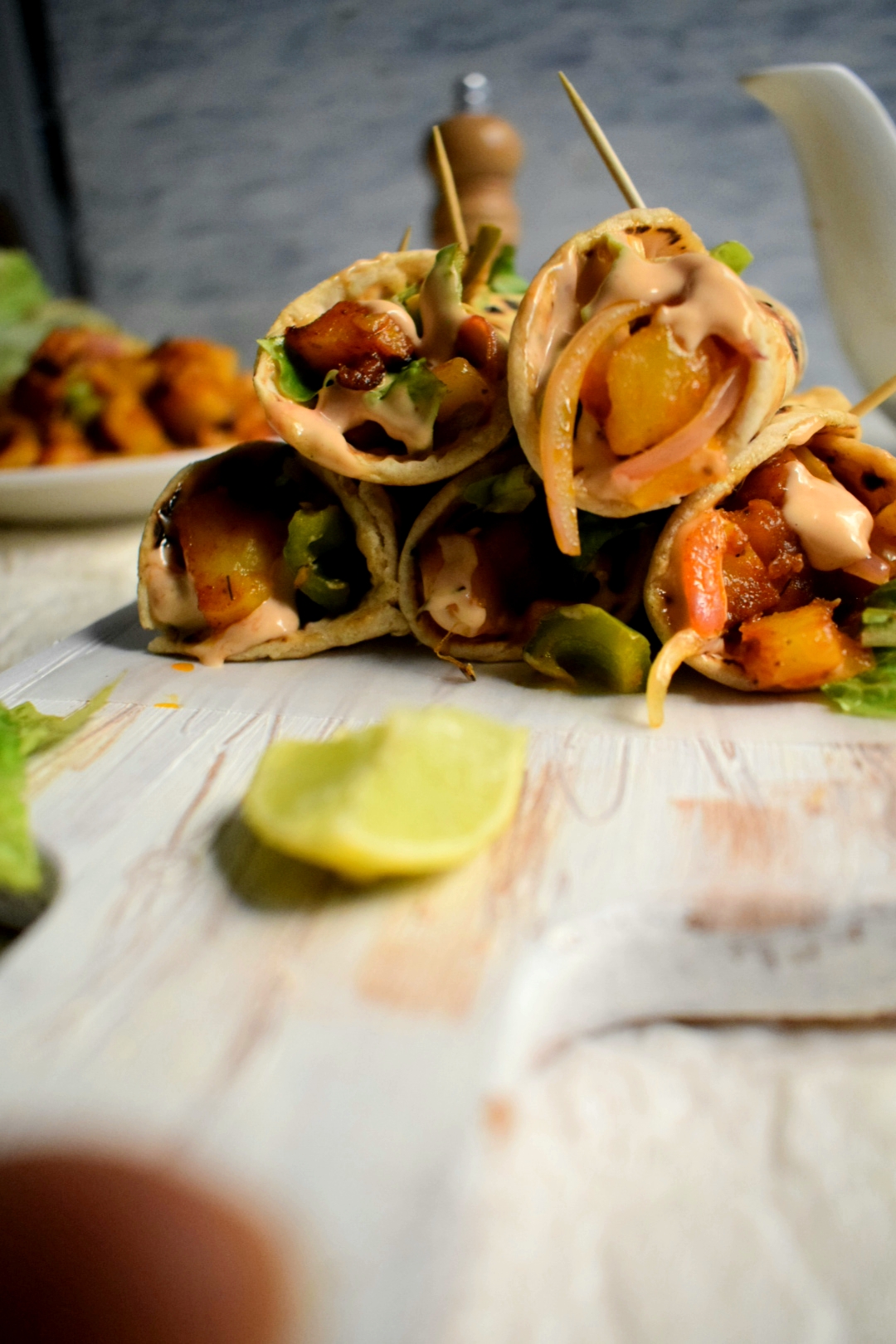 For the wrap, i used my bathura dough and it came out so soft and delicious! You can use chapati dough or use half wheat flour and half maida.I used more wheat flour here! The potatoes are cooked in a yogurt spice mix which make it so tangy and masaledar!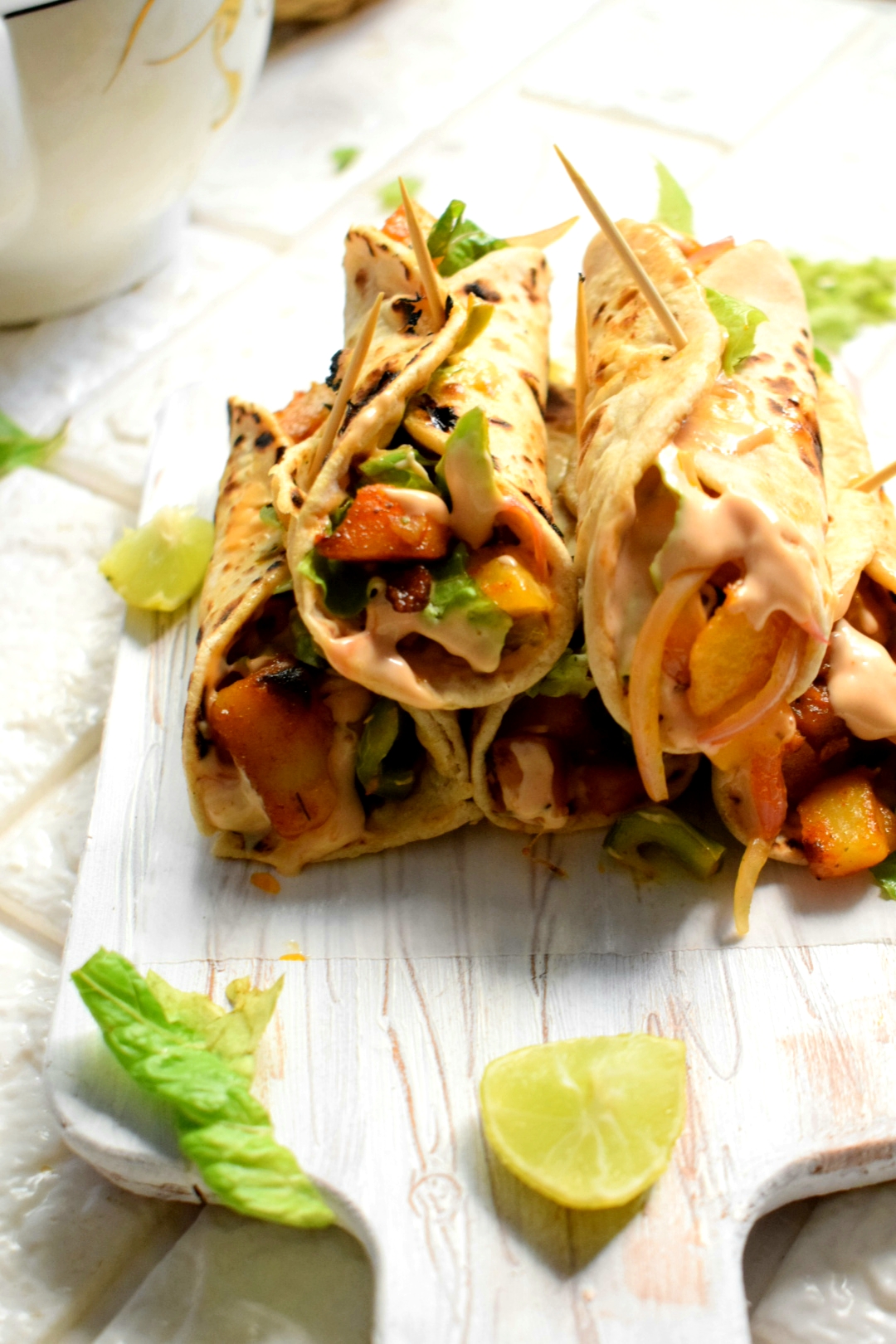 Ingredients
3 chopped potatoes
5 to 6 cloves garlic
salt to taste
1 tsp chilly powder or paprika
5 tbsp yogurt
1 tbsp chilly powder
1/4 tsp turmeric powder
1/2 to 1 tsp cumin powder
1/2 tsp chaat masala
1 tsp garam masala
salt to taste
Kasuri methi
1 small onion and bell pepper sliced
Some lettuce if you have
For the Spread
For the wrap
2 cups wheat flour (You can also usefully all-purpose flour here)
1 cup all-purpose flour
Salt to taste
1 tsp sugar
1 tsp baking powder
4 tbsp yogurt
3 tbsp oil
1/2 to 3/4 cup milk
Knead the dough to a soft pliable dough and leave it for at least 2 hours. Or you can simply use your regular chapati dough here.
I made small wraps.
Method please check the video