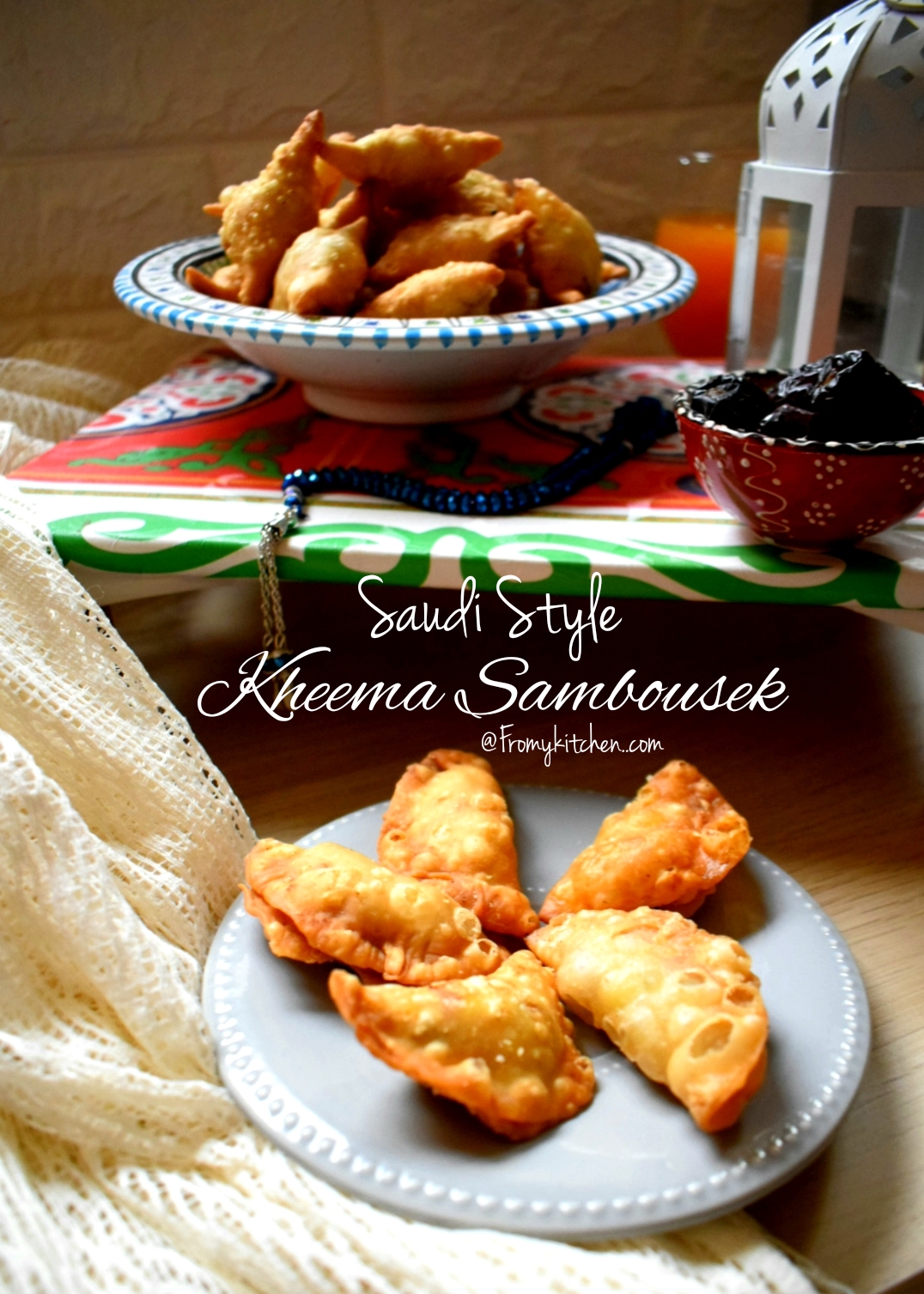 Ramadan Kareem to all!! Whatever the situation is Ramadan always brings a positivity along with it!  Let's make use of it to the best in this Ramadan with our beloved ones! Turning to today's post, Samosas are quite popular in every part of the world, right? May the name or shape differ from one country to another, but it's a treat for all! Yes, Sambousek is the Middle Eastern name for Samosa!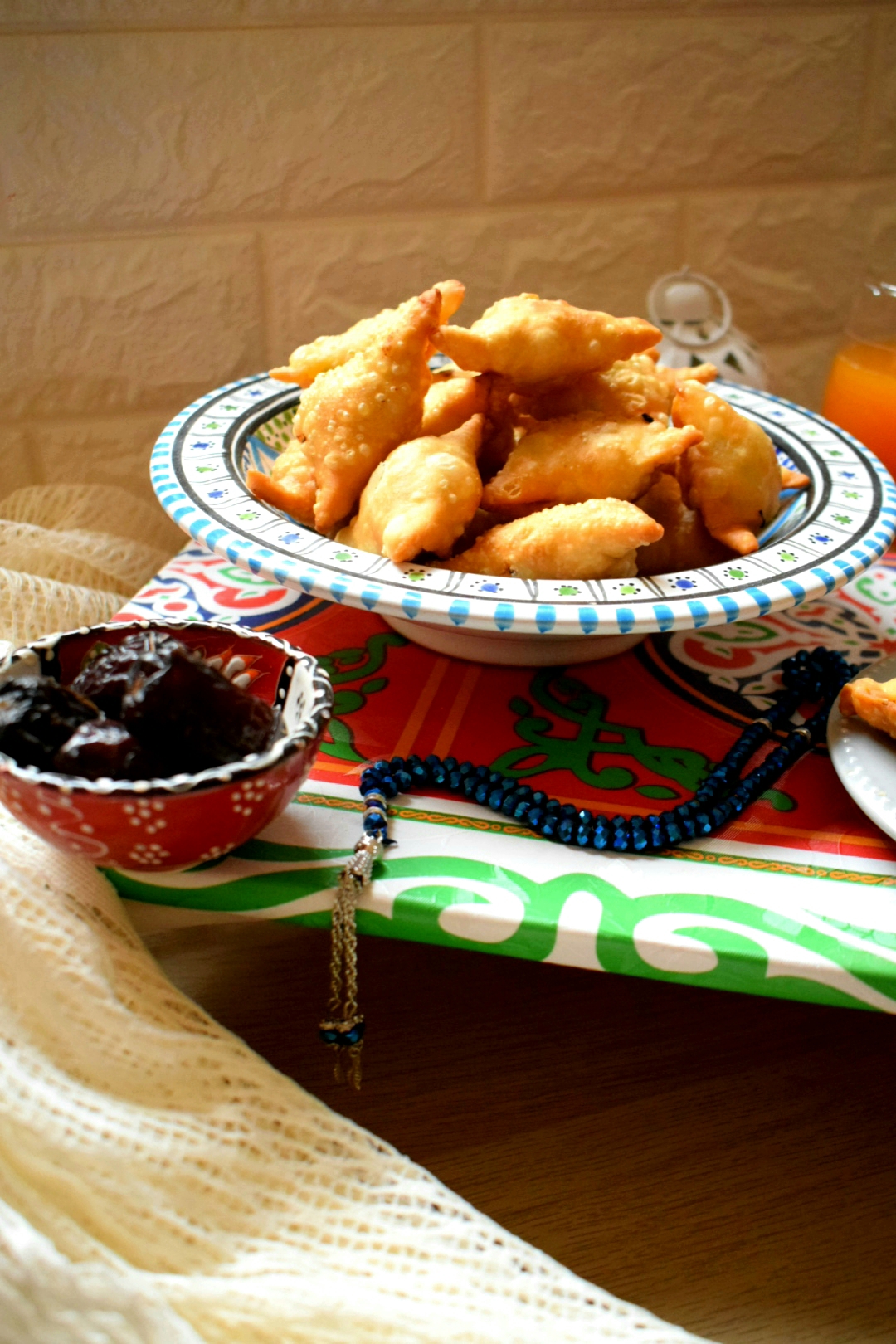 Every country has it's own way of making samosas and today I'm sharing the recipe of Saudi style Kheema Sambousek! Yes, I love their kheema samosa with bits of boiled eggs in it! My old Saudi Neighbour used to send it and we just love it! This year I'm gonna miss her sambousek as we have moved to a new home! So i tried to recreate it and it's almost there!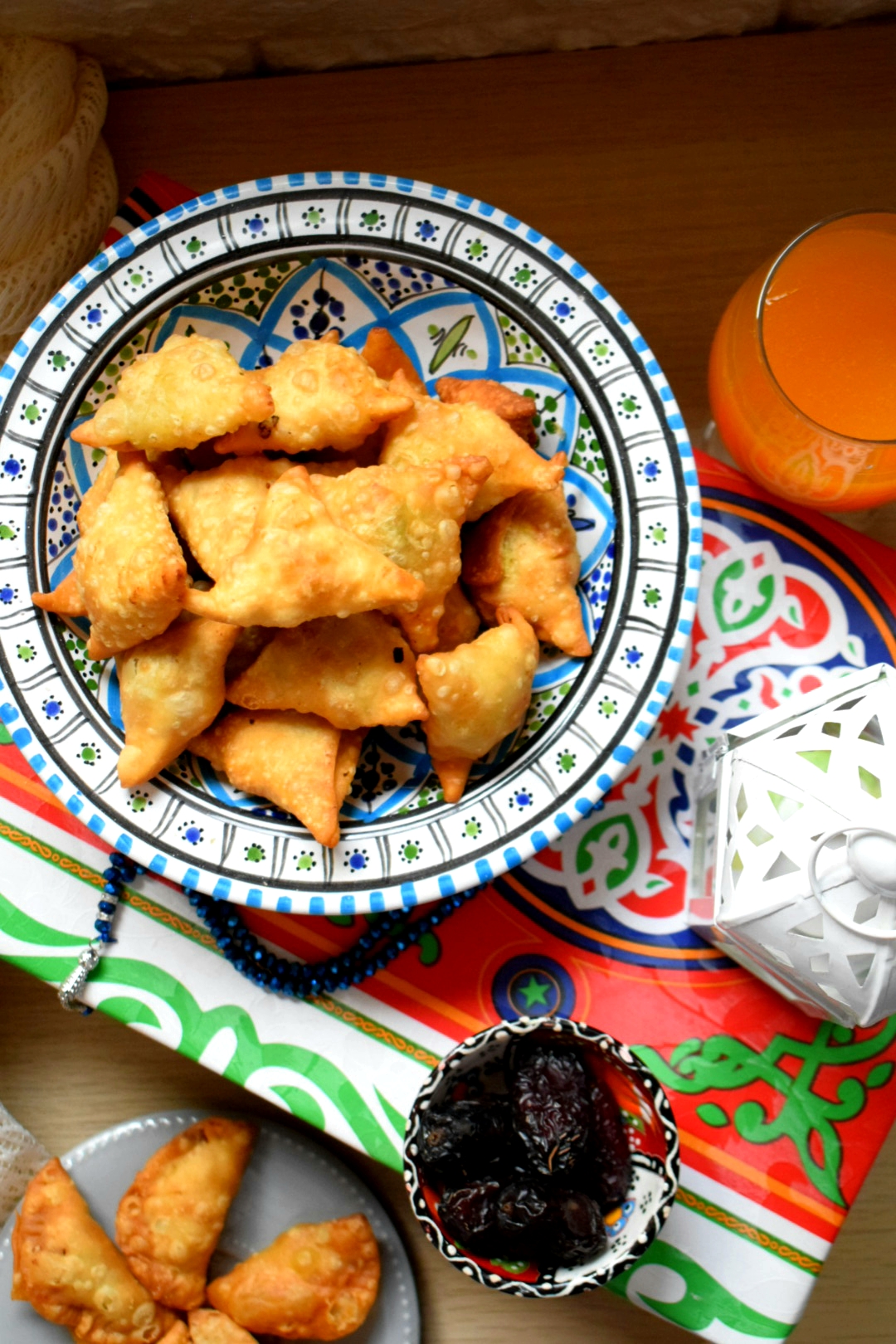 I tried the recipe from Saudi Food By Eman and just loved it! They call it sambousek and mostly shape is like a half-moon! Here I'm showing both ways of folding.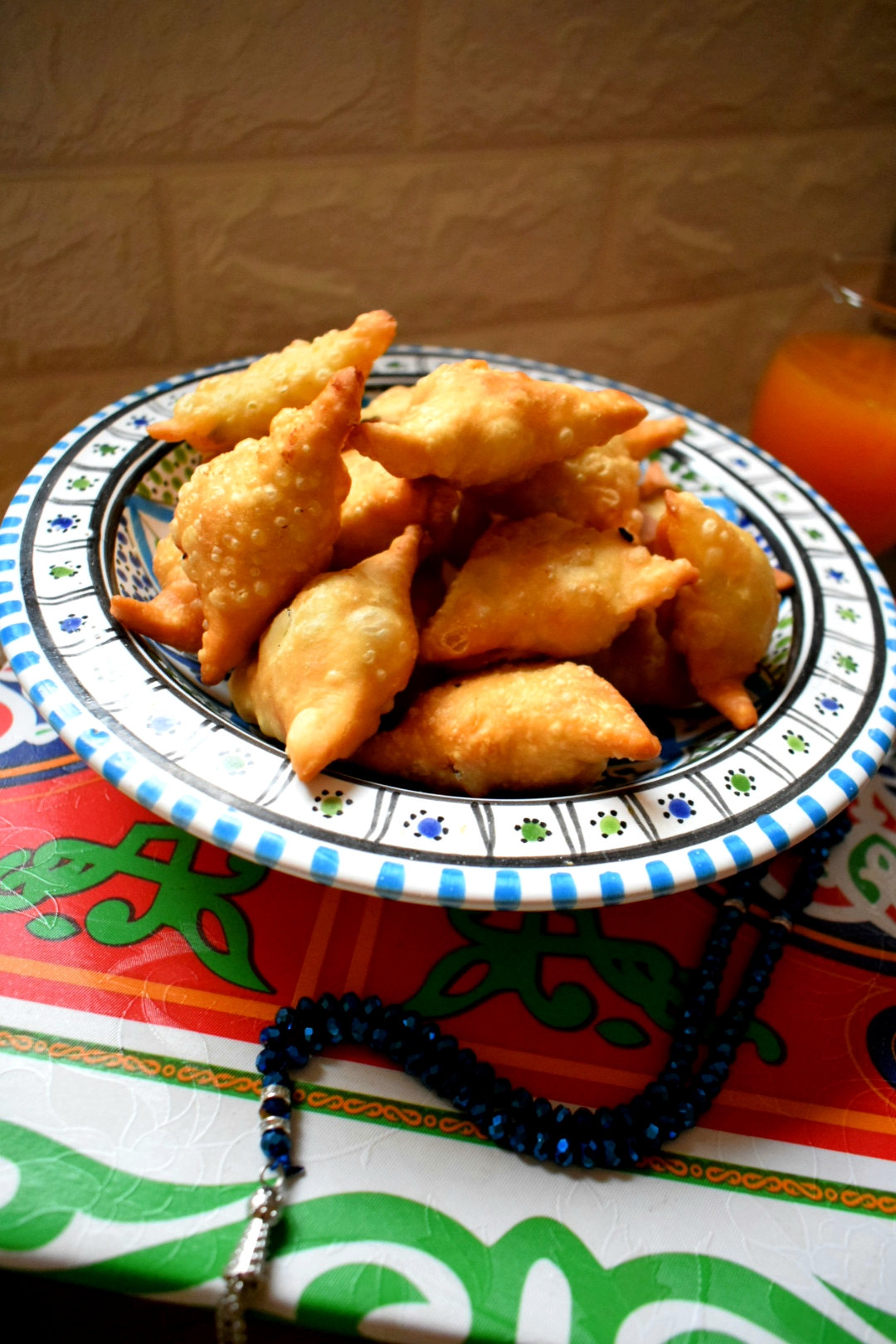 My first post on Ramadan2020
Ingredients
2 cups Flour
Salt to taste
3 tbsp oil
Water to knead the dough
Filling
2 chicken breast fillet
salt to taste
2 green chiles
1 tsp or more pepper powder
1/2 tsp turmeric powder
1 tsp cumin powder
1/2 cup parsley chopped
2 boiled eggs chopped
1 large onion
1 tsp ginger garlic paste
Method
Knead the dough and let it rest at least for 30 minutes
For the filling, _ Mince the chicken pieces
Then in a pan pour oil and add the chicken, mash, and cook it for few minutes.
Add salt to taste and cook it for some time.
Then add the spices and mix well.
Add chopped onion, ginger-garlic and green chilies mix, close and cook until everything is done,
Add the boiled eggs and parsley mix well add a slice cheese and switch off.
For folding, method check the video! And then fry it on medium-low flame, when it started to change the color turn the flame to high and fry it until golden brown.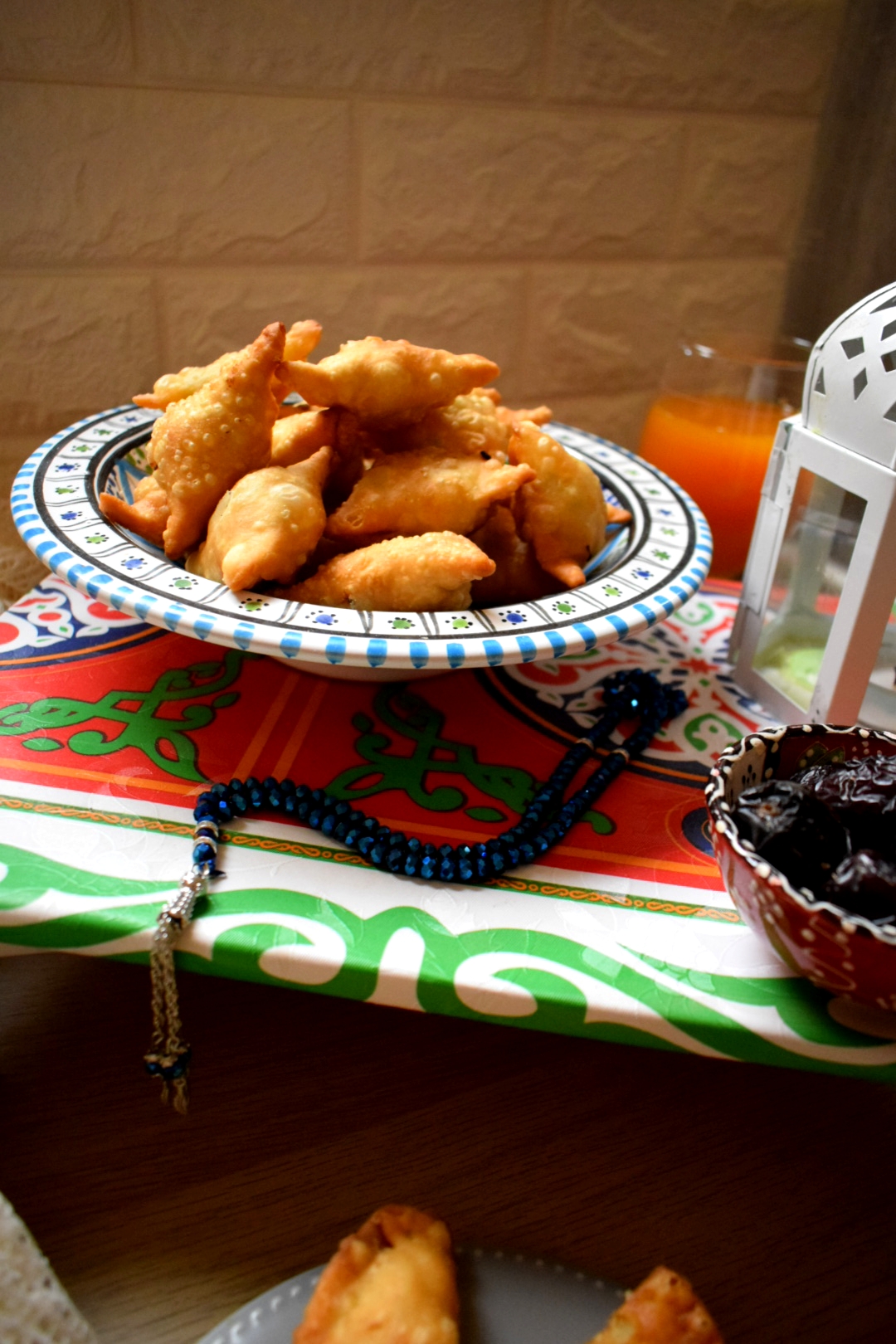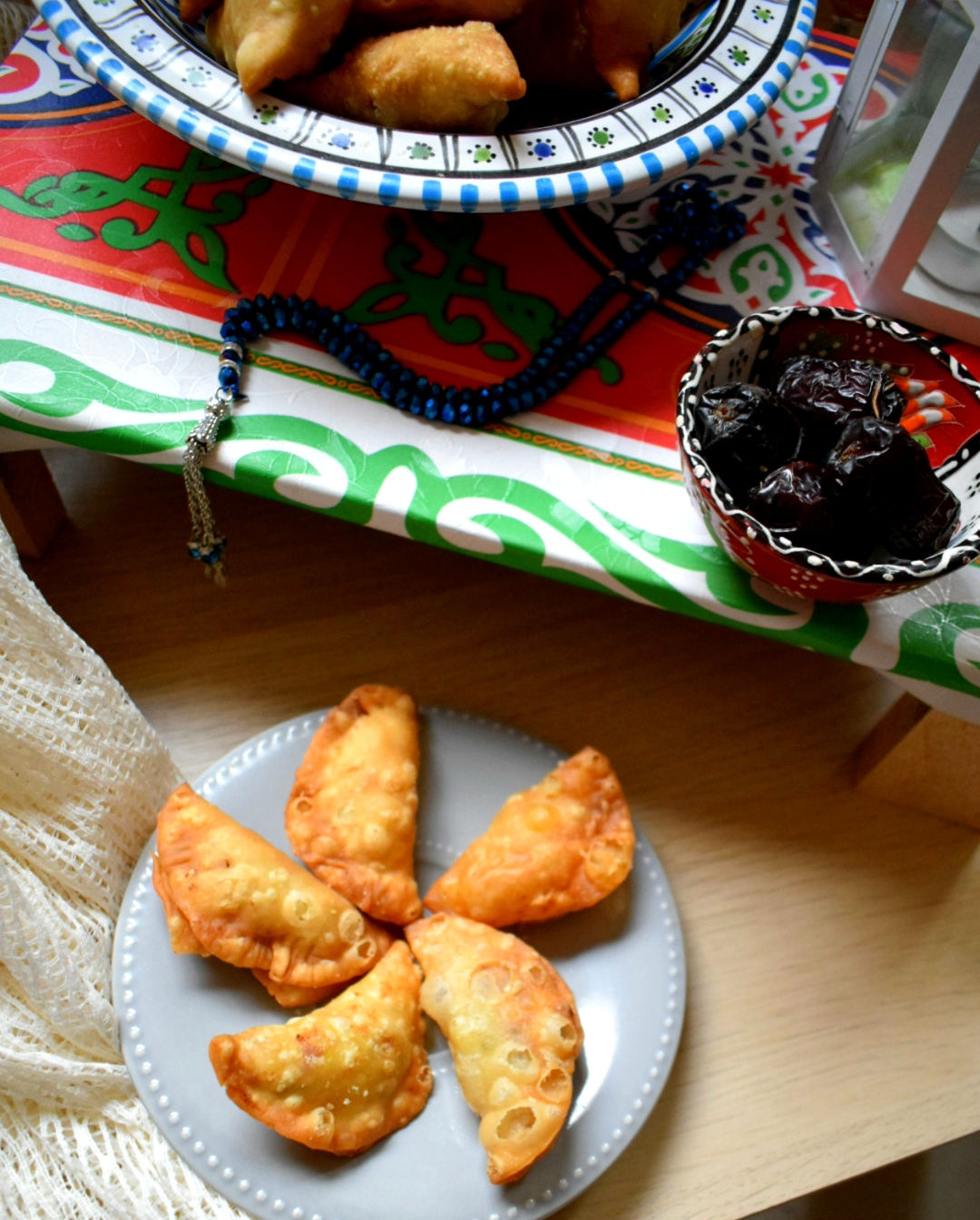 Happy Cooking!