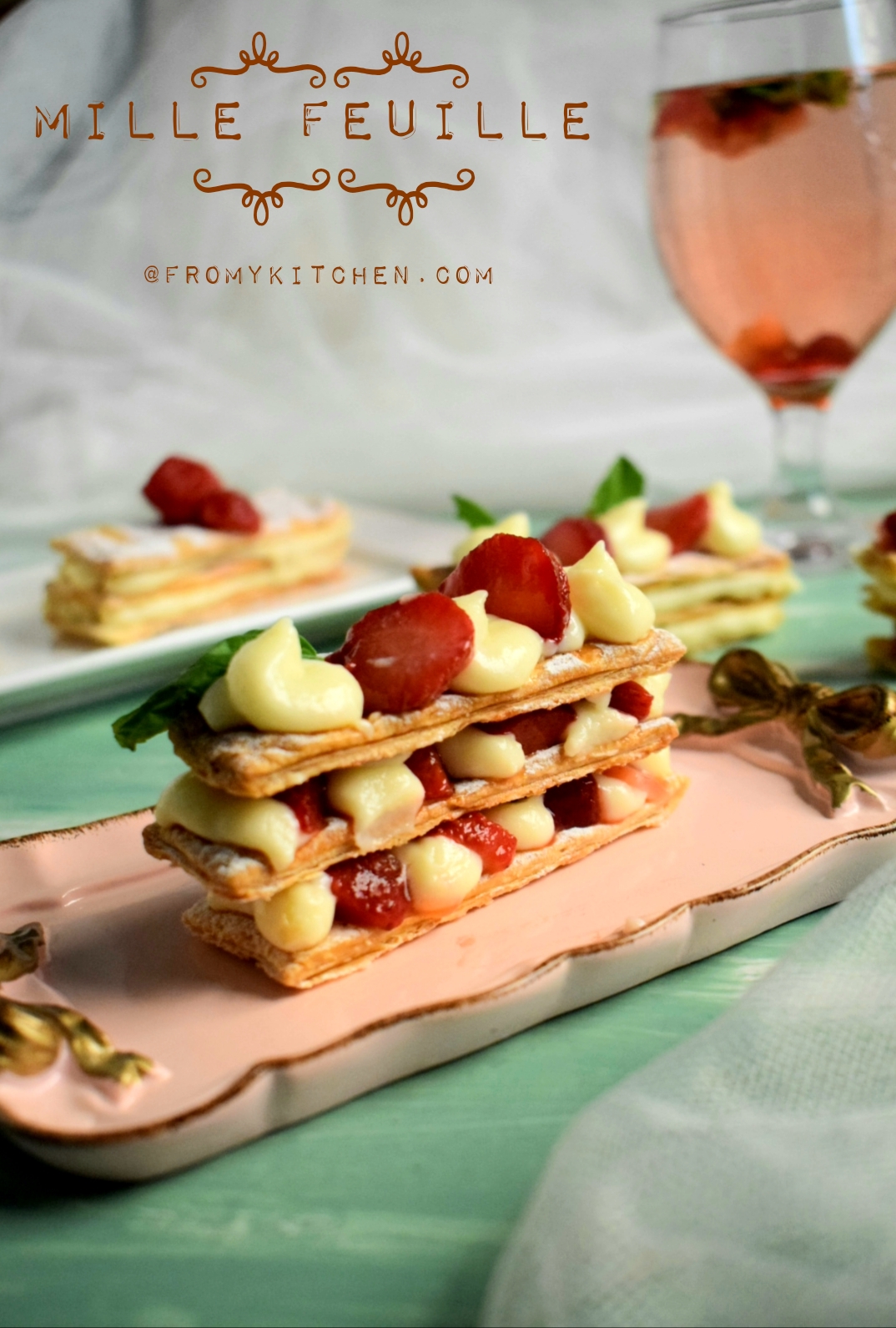 Mille Feuille is an elegant French Pastry which means a thousand sheets. The crispy puff pastry dusted with snowy icing sugar filled with creamy rich custard and your choice of berries is a real treat! Oh my god, this is a must-try with all those goodness which can be prepared in no time!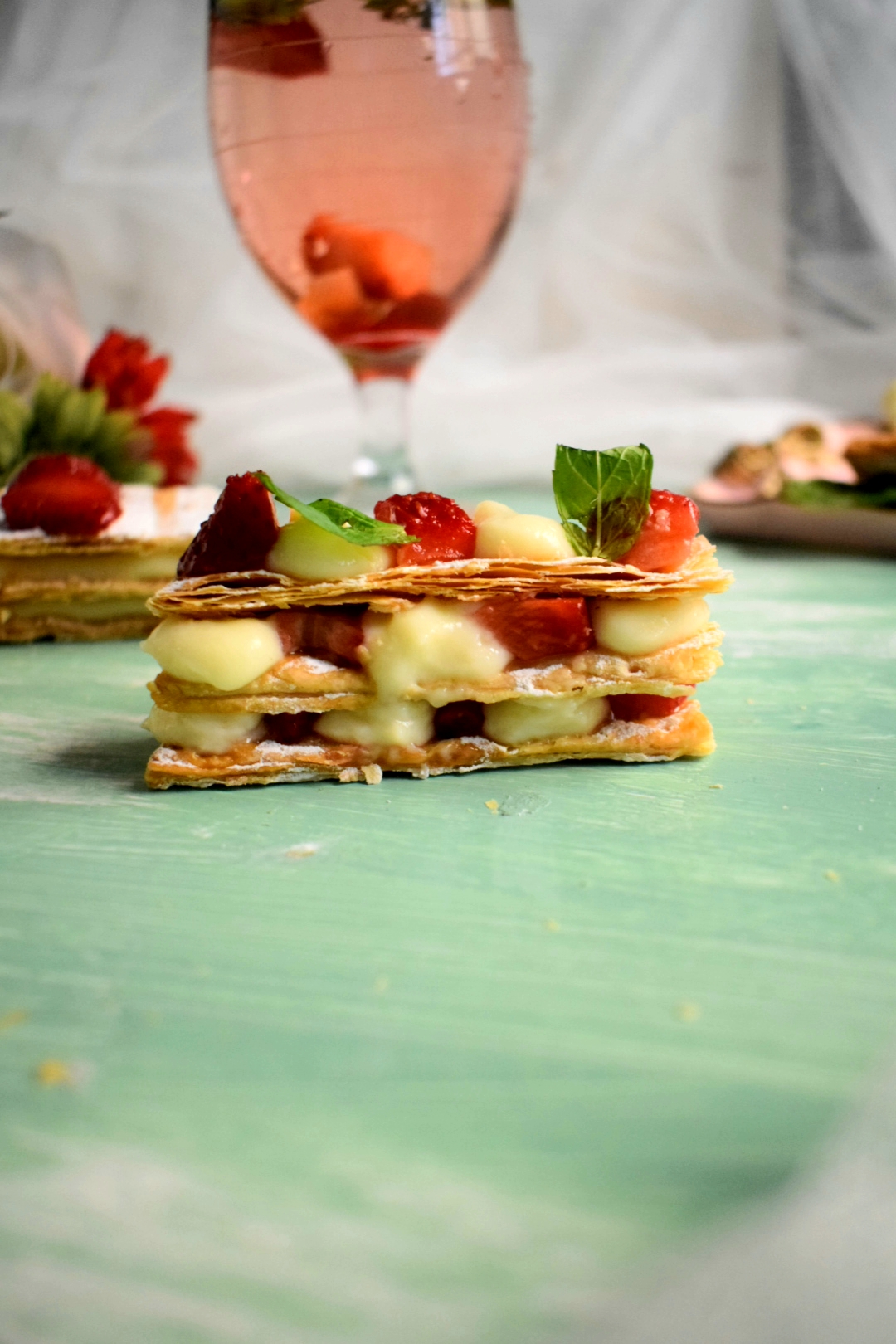 This was in my bucket list for a long time and finally, I got a chance to try these beauties! Last weekend when I was wandering out with my friends my eyes went stuck on to this beautifully layered dessert and that was so delicious, we ended up ordering a second serving! It was an amazing day with food and friends, a match made in heaven right? After trying it from there i'm pretty sure i'm going to recreate it soon and wala, here is it!
I never knew such a simple dessert can taste this good! All you need is store-bought puff pastry, some icing sugar, and pastry cream or custard! Surely a show stopper dessert with its classy elegant look! If you like berries you can add that too in between layers to make it prettier and it ends adding a fresh element in your dessert!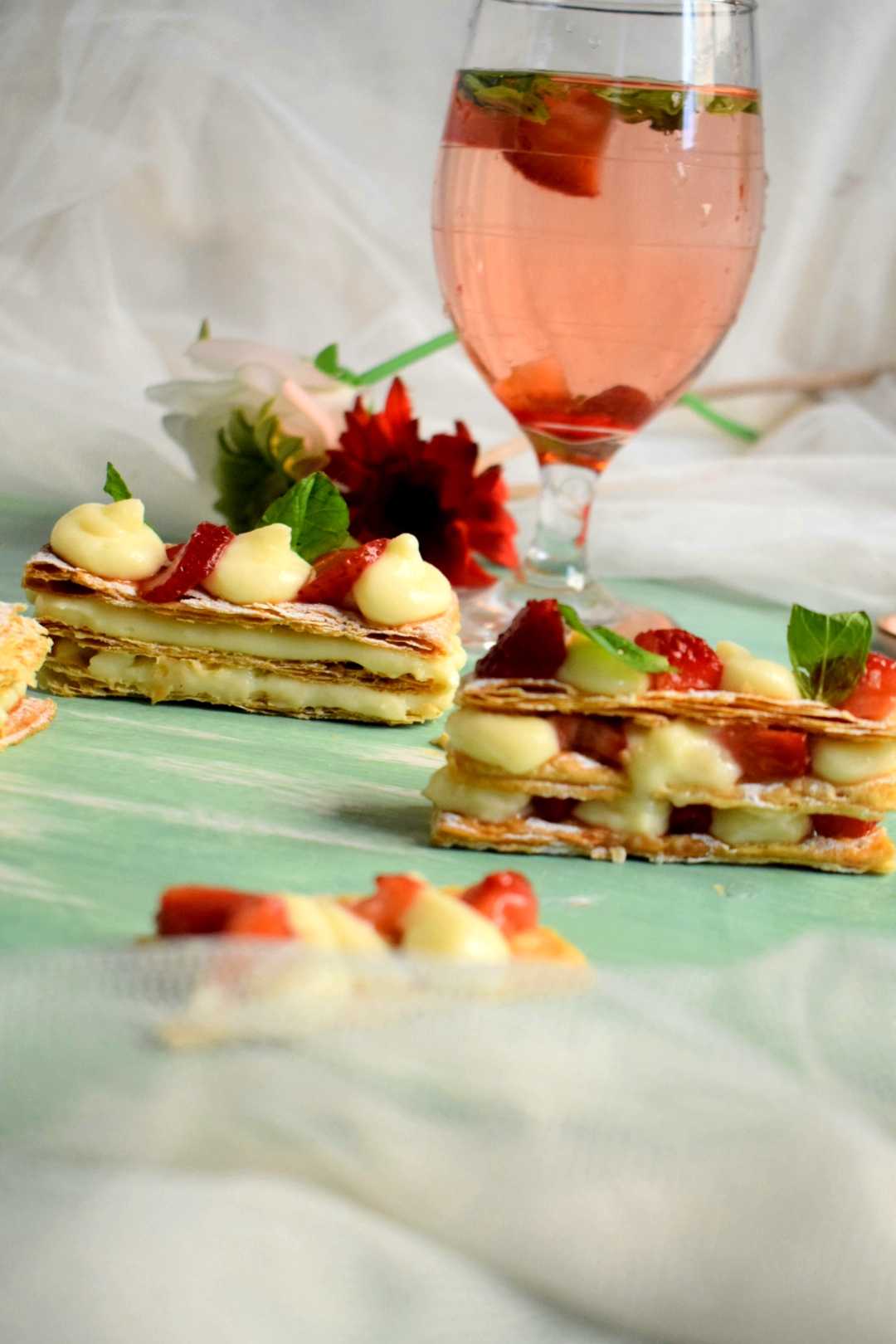 A master chef level dish that can be made in very simple steps and also taste equally good! Let's hop to the recipe
INGREDIENTS
For Pastry Cream or Custard
1/3rd cup flour
1/4th cup sugar
2 egg yolks
a pinch of salt
2 cups of milk
1 & 1/2 tsp vanilla
Other
Puff Pastry
Icing sugar
Fresh berries of your choice(opt)
Method – Refer to the Video!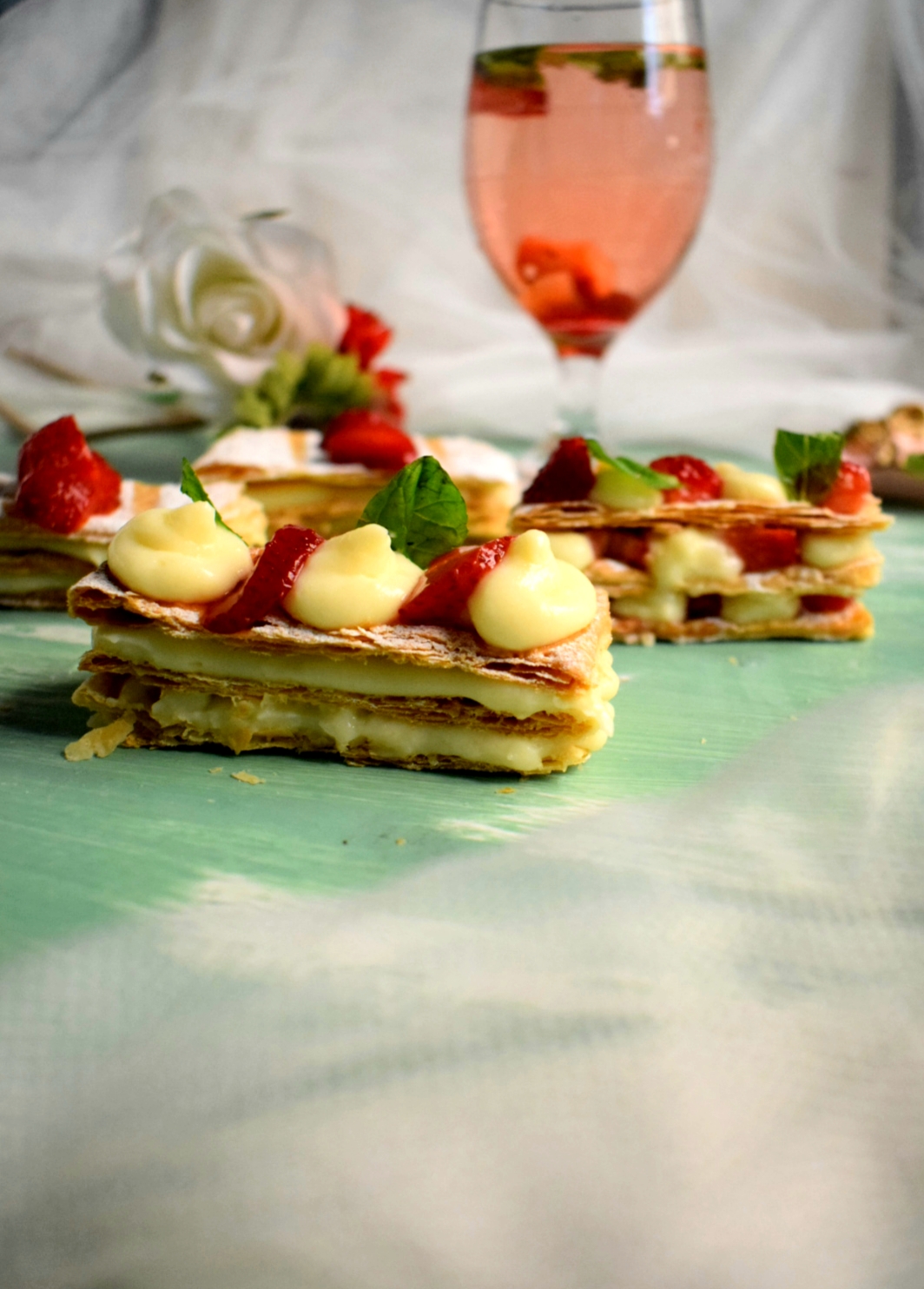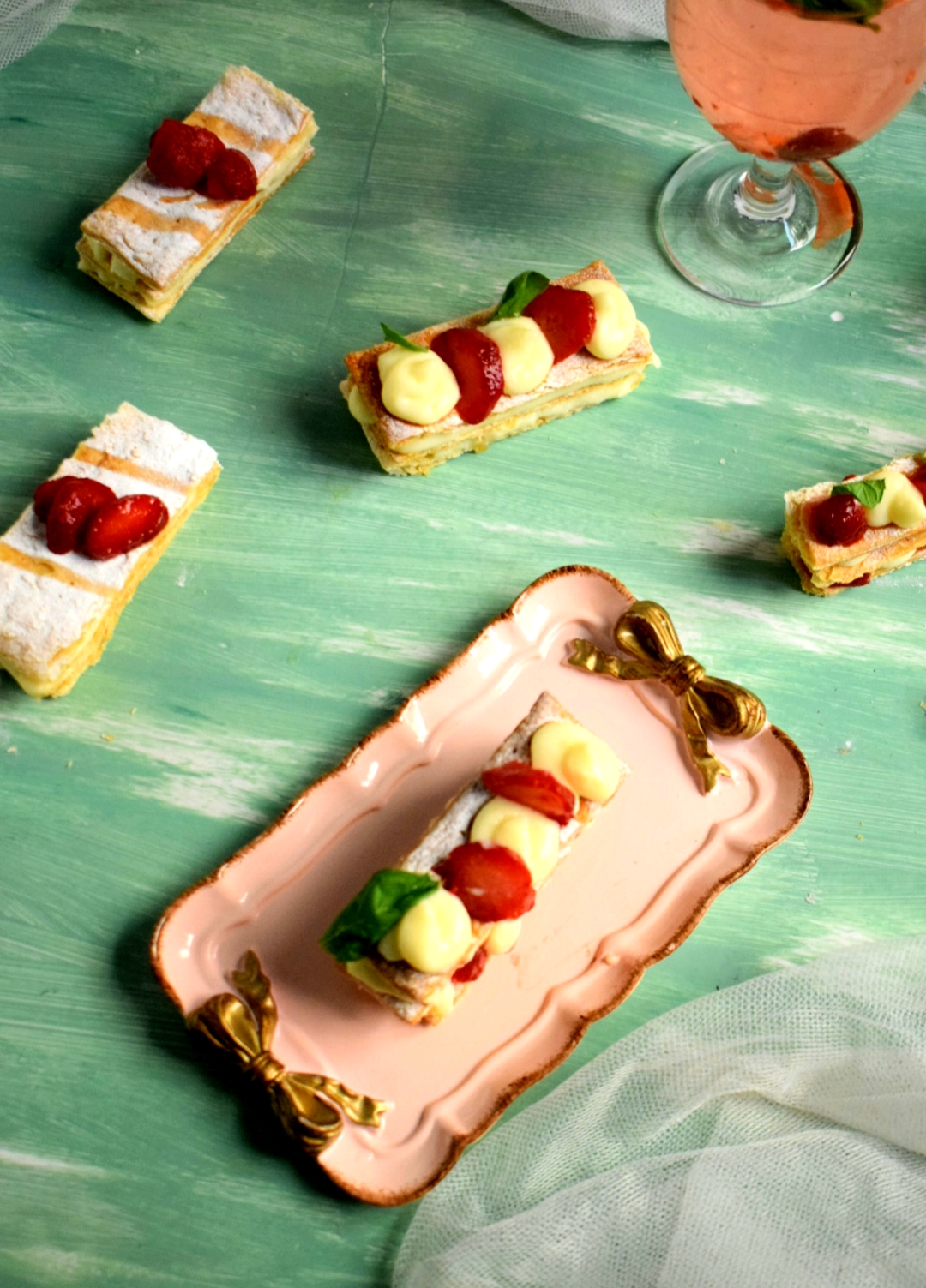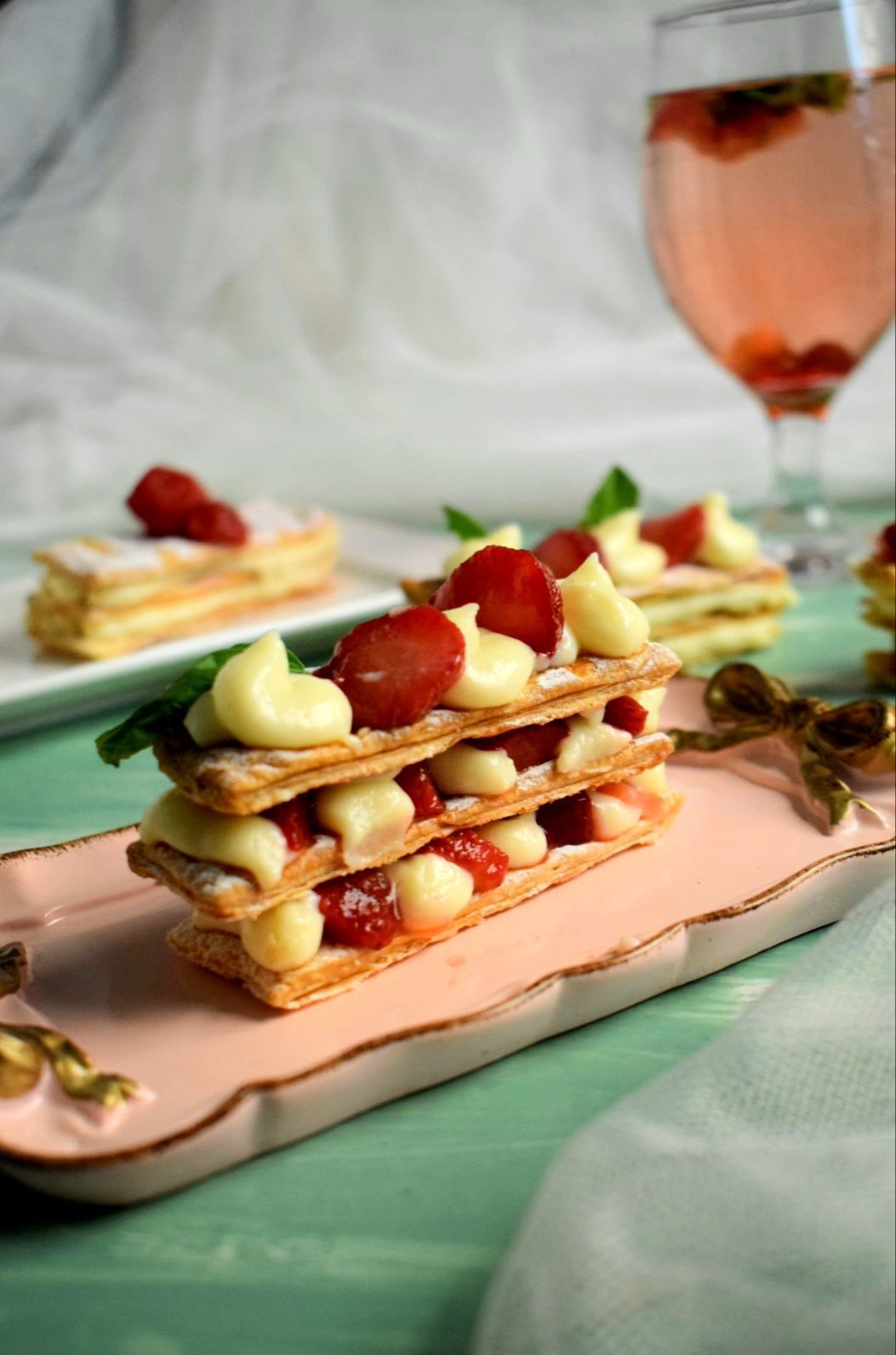 HaPpY BaKiNg!
EnJoY!