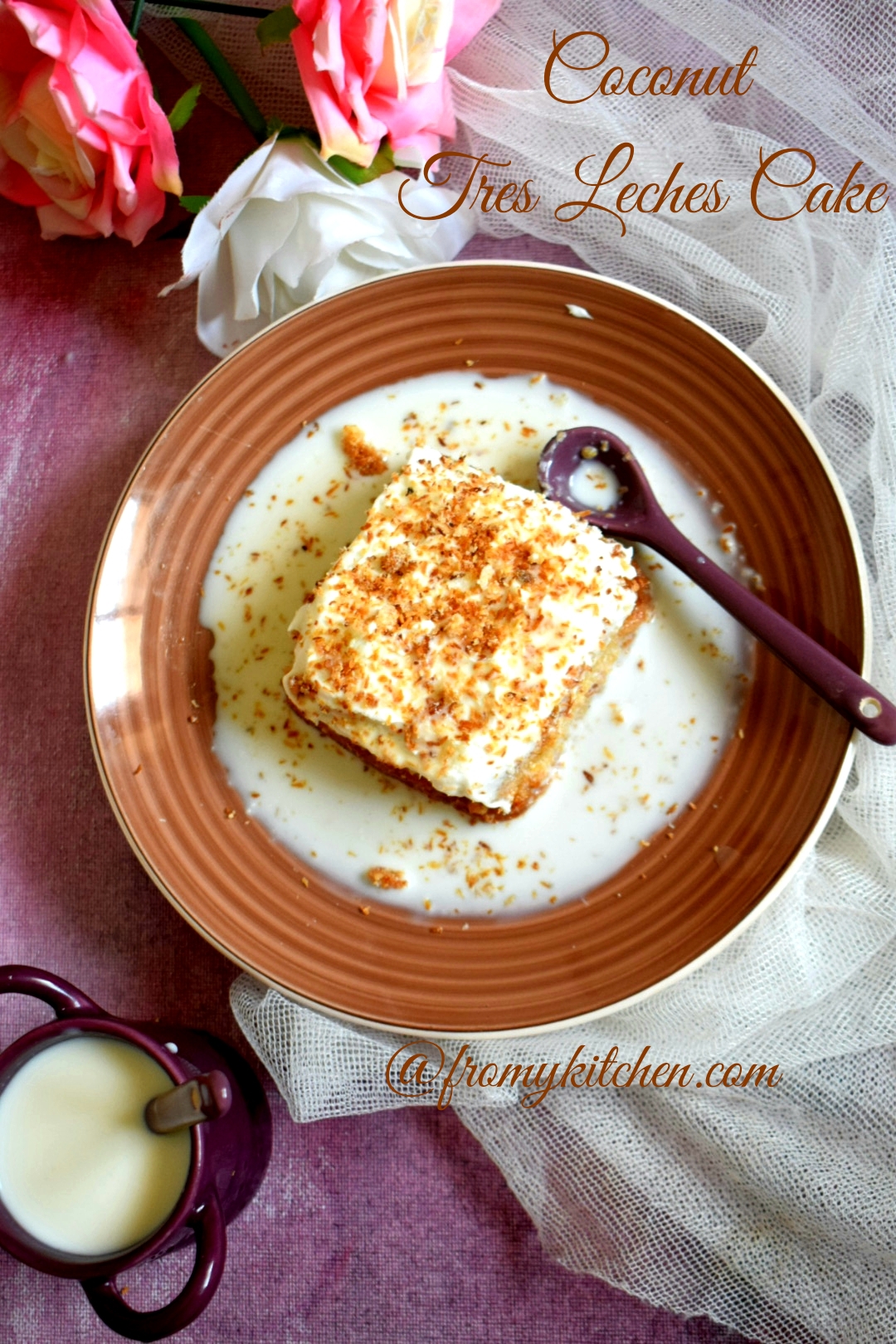 Tres leches Cakes are so addictive and heavenly that you can't stop digging on it! This coconut milk cake is so soft and delicious with rich and creamy coconut flavor in it. For a crunch, i added a caramelized coconut crisp that adds a crunchy element with blasting flavors in it! That coconut milk sauce is spot on! Even the cake has a coconut flavor in it!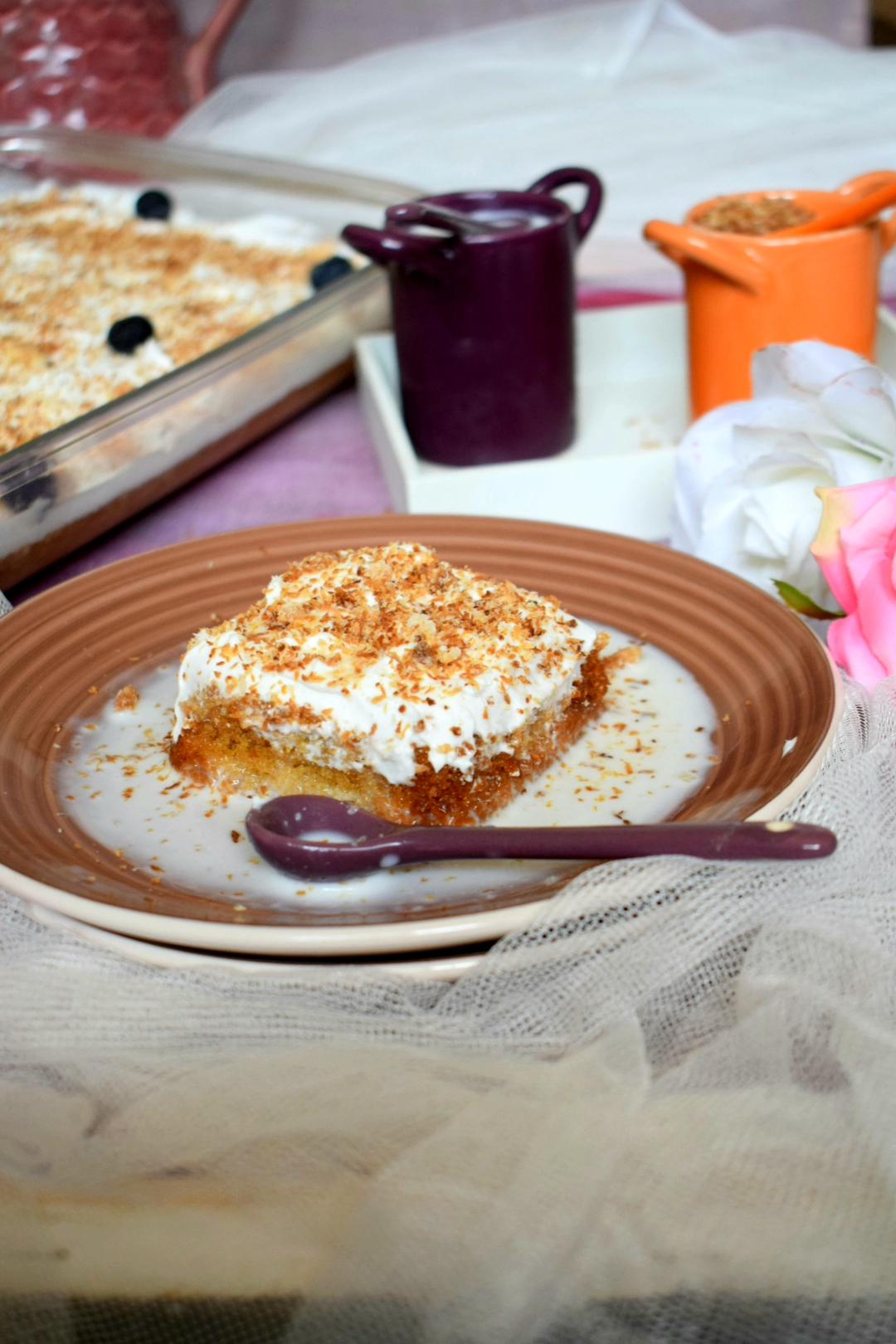 I hope you all will love this as much as my Pistachio Tres leches Cake! That was an award-winning recipe of mine, as some of you won the 1st and second prize for the same in several competitions and i felt so proud and happy that my recipe is getting so many appreciations!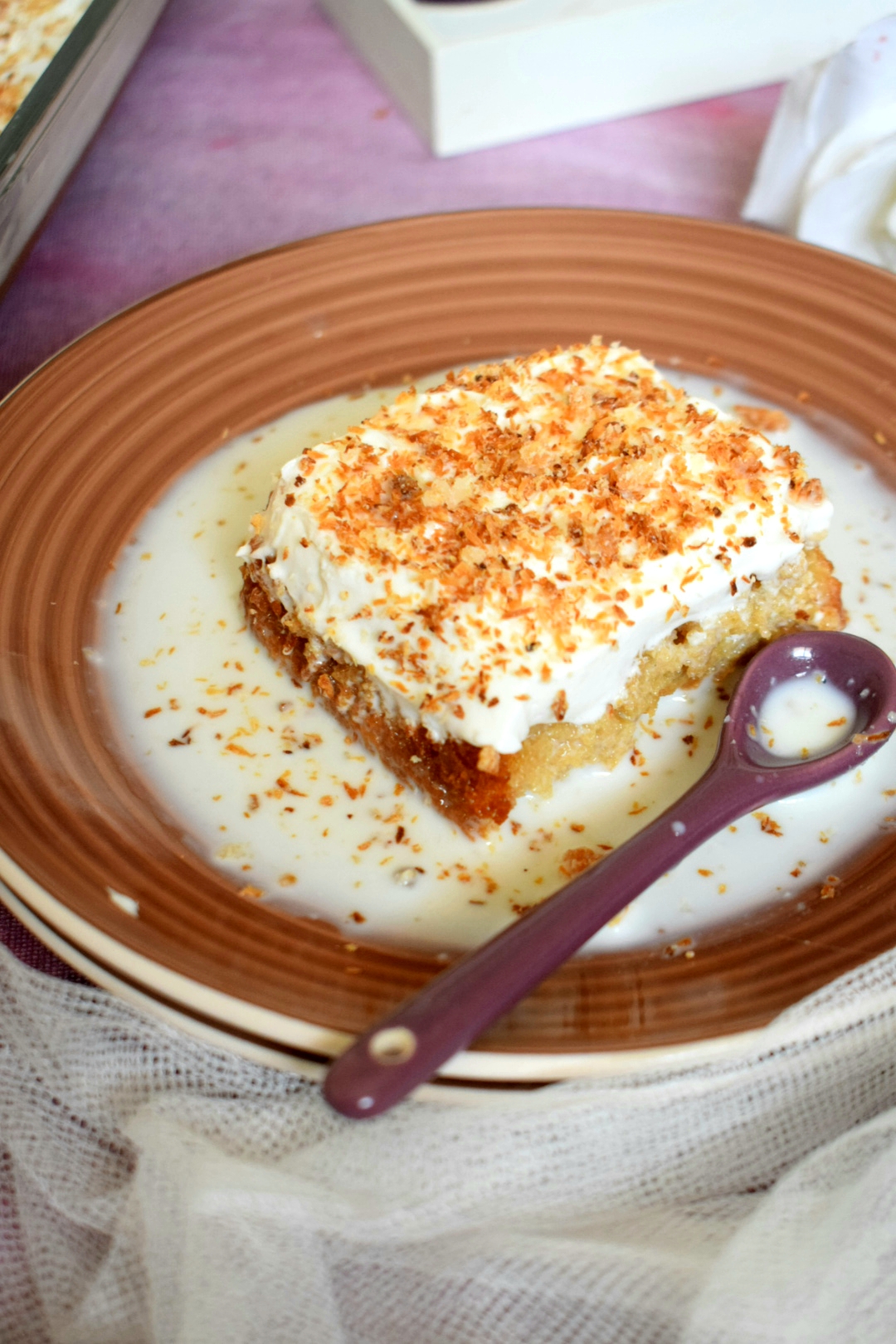 I'm a big fan of anything made with coconut from simple tender coconut pudding to the most complicated one! Either it's sweet or savory it has a magnificent flavor, and favorite among all the Keralites!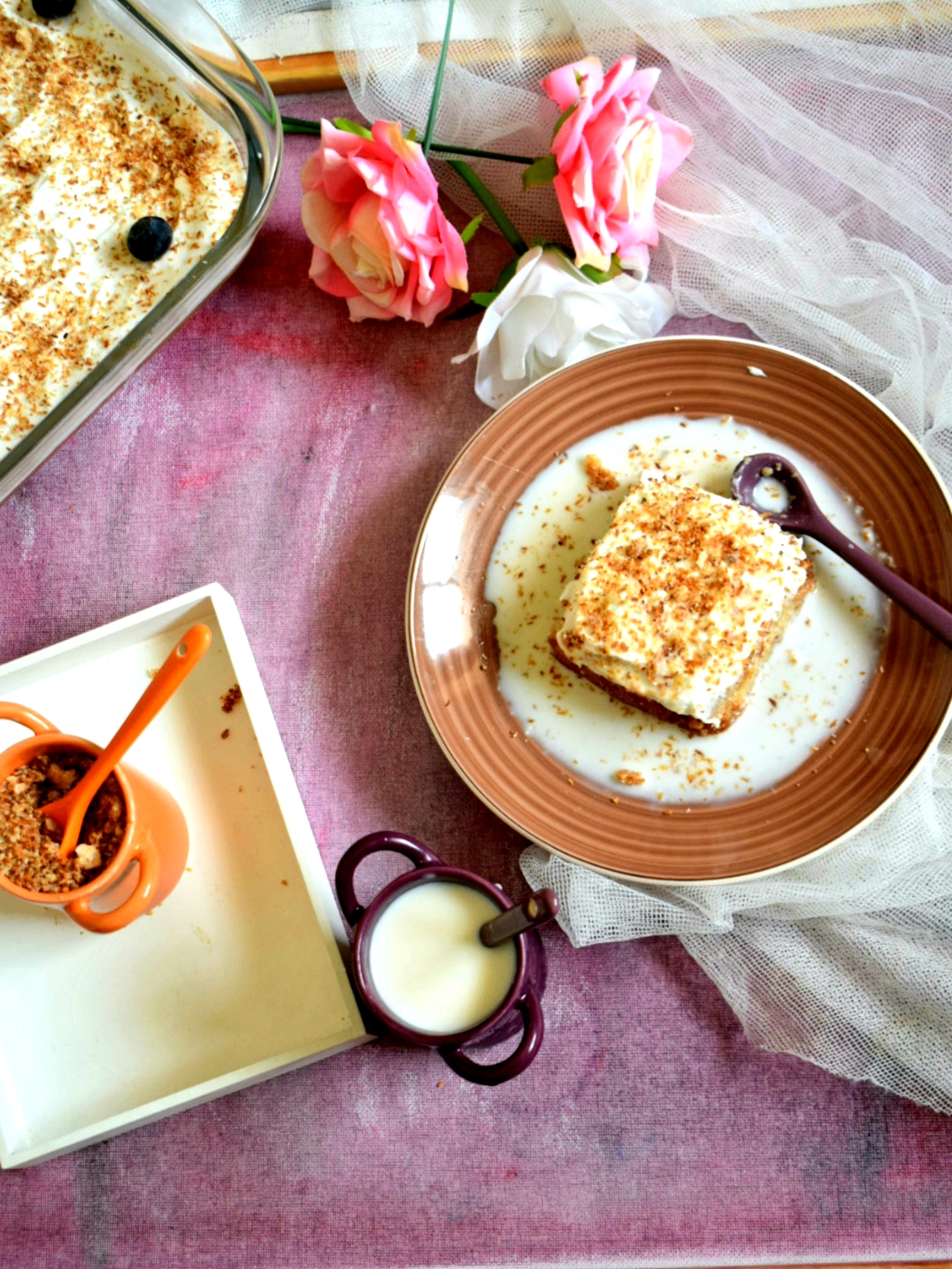 I can't wait to hear feedback from you all! Wishing this recipe too will be a hit among you all!
Ingredients
For Cake
1 cup all-purpose flour
1 cup powdered sugar
1/3 cup coconut milk powder
1/2 tsp baking powder
1 tsp baking soda
pinch of salt
1/2 cup milk
1/4 cup vegetable oil (or melted butter)
1 tsp pure vanilla extract or essence
1/2 cup HOT water
1egg
Vanilla
For coconut sauce
1 & 1/2 cups thick coconut milk (you will need almost 2 cups coconut for this)
1/2 cup milk
 1 cup condensed milk (check the sweetness and add more if you want)
A pinch of salt
For Cream
3 sachet whip cream
3/4th cup coconut milk or milk (or you can use 1/2 milk and 1/2 coconut milk)
200ml fresh cream
1/2 tsp vanilla
For Topping
3 tbsp sugar
5 tbsp coconut
Method
Cake
Preheat oven to 180 degrees and prepare two 8 inch cake pan.
In a bowl, mix together all the dry ingredients.
Create a well in the center and add all the rest of the wet ingredients except water. Mix well until combined and then add the hot water. Mix once again.
Pour into greased pans and bake it for 30 to 40 minutes or until a skewer inserted comes out clean. Cool the cake.
For Sauce
Mix all the ingredients mentioned above for the sauce (for extracting coconut milk check the video)
When the cake is cool poke some whole and pours the milk sauce all over the cake by reserving some to pour while serving
For whipping Cream
Check the video, On top of the sauce spread the cream evenly. Chill it.
For Topping
In a pan add sugar and coconut and caramelize it until brown color. Refrigerate it.
Just before serving sprinkle the caramelized coconut on top of it.
Video!