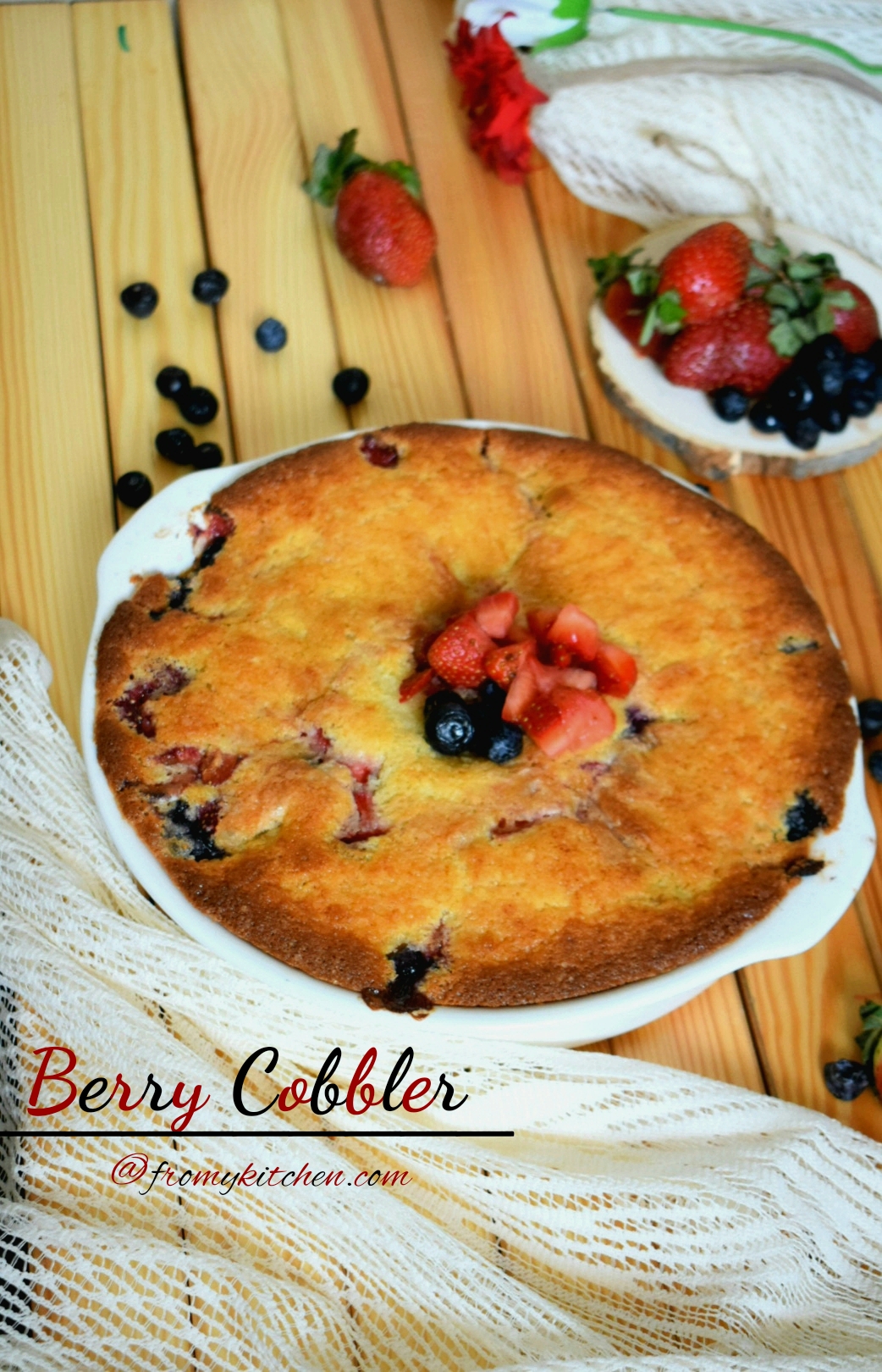 Cobbler is a dish that consists of a fruit filling with a cakey topping! Berry cobbler has a mild tart filling with a light sweetness in the batter which has a perfect blend of flavors! This will be an ideal treat for a family gathering or any other such occasion with all those berry goodness!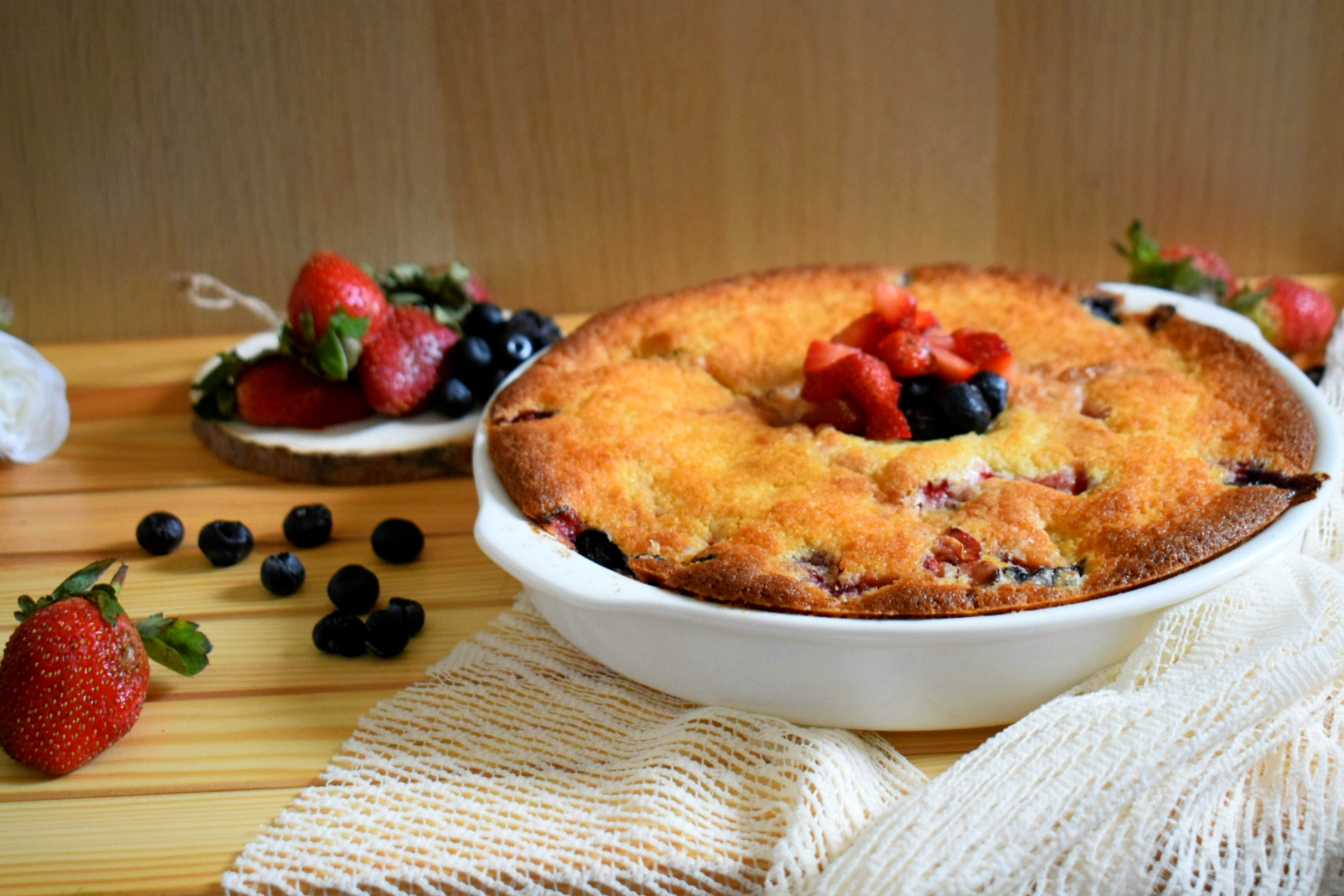 A warm scoop of this cobbler along with ice cream or whipped cream is pure bliss! Here i used a mix of fresh strawberries and blueberries to make it more colorful and attractive! You can make it with any of your fav berries. Kashif and hubby loved it, my younger one is not a fan of any fruit and nut treat! He loves plain cakes!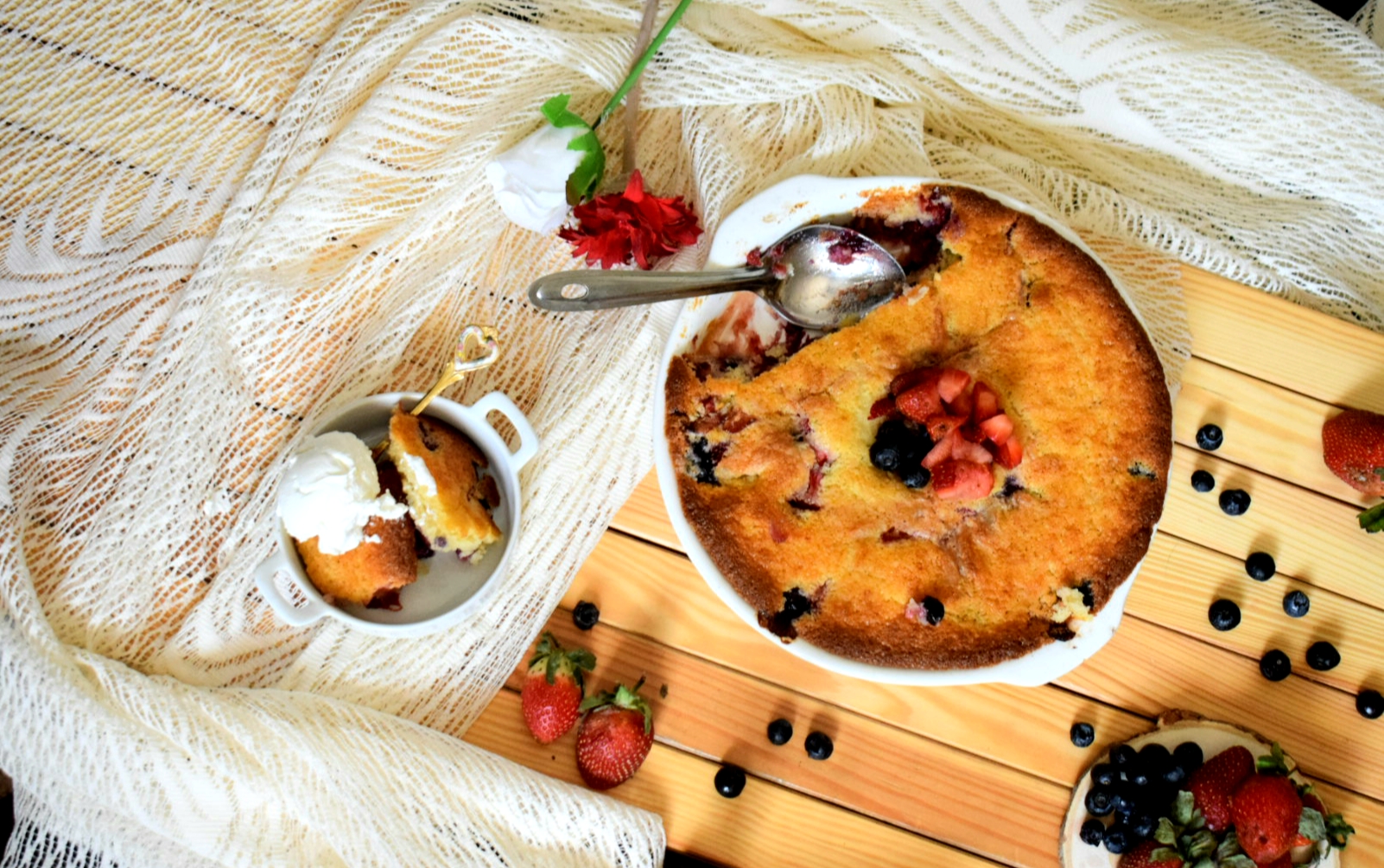 So if you are searching for an easy berry dessert go for this super simple delectable treat! I recommend you to have it warm, coz it's so yum while it's served slightly hot! I bet you can't stop just by one slice!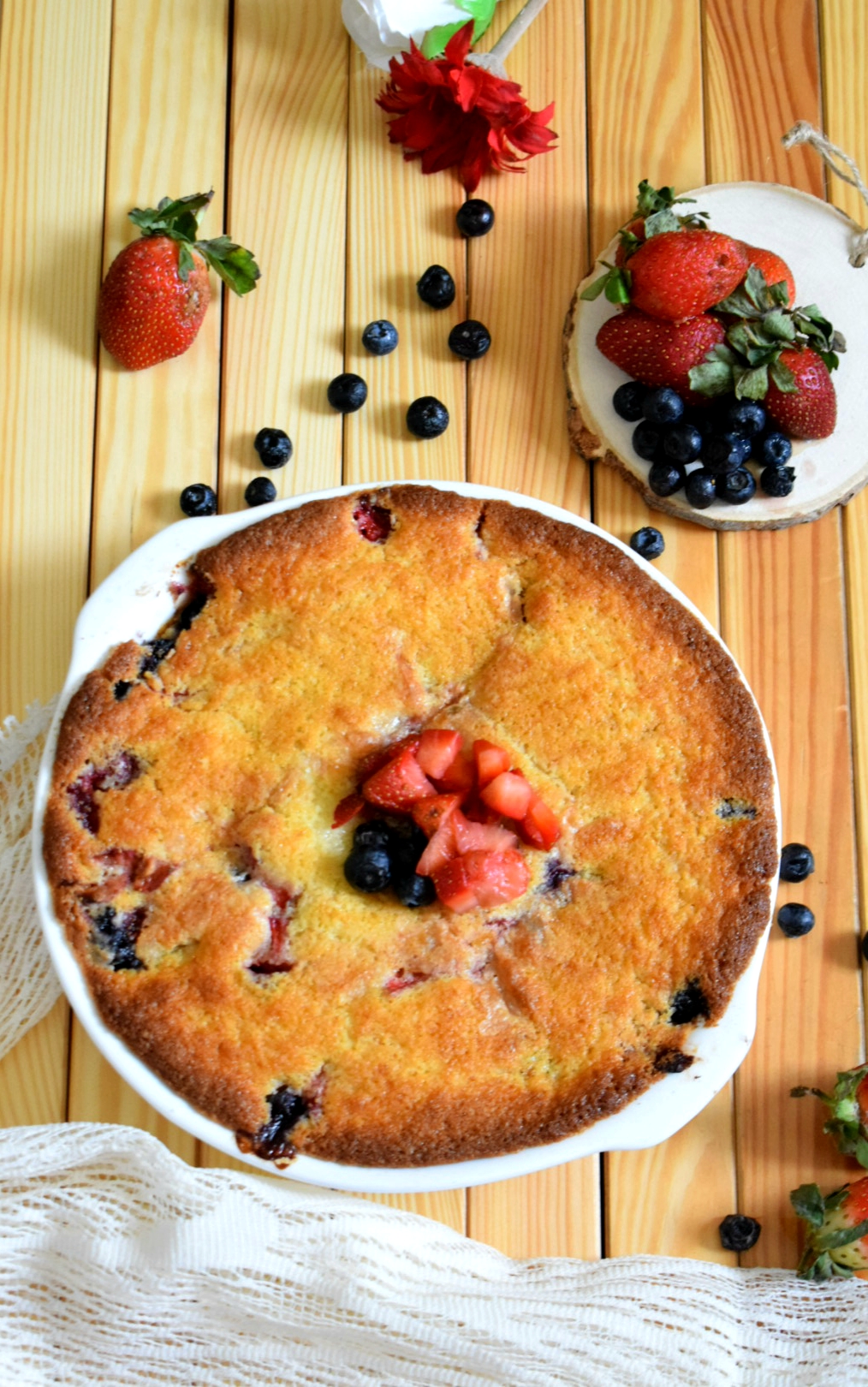 Ingredients
1 & 1/2 cup berries(i used a mix of strawberry and blueberries)
1/3rd cup sugar
lemon zest
1 tbsp flour
For Batter
1 cup all-purpose flour
3/4th cup sugar
1 & 1/2 tsp baking powder
125gm melted butter (6tbsp)
1 egg
1/2 cup milk
1 tsp vanilla essence
Method
Chop the strawberries. Mix it with blueberries, sugar and lemon zest with a tbsp of flour and keep it aside
In a large bowl whisk together dry ingredients and add in the wet one by one and whisk well with a hand whisk.
Greese a baking tray and pour the batter, then spread the berry mix on top of the batter evenly.
Bake it for 40 minutes @180 degrees or until the top is browned. As easy as that and you will get awarm bowl of berry goodness!
Video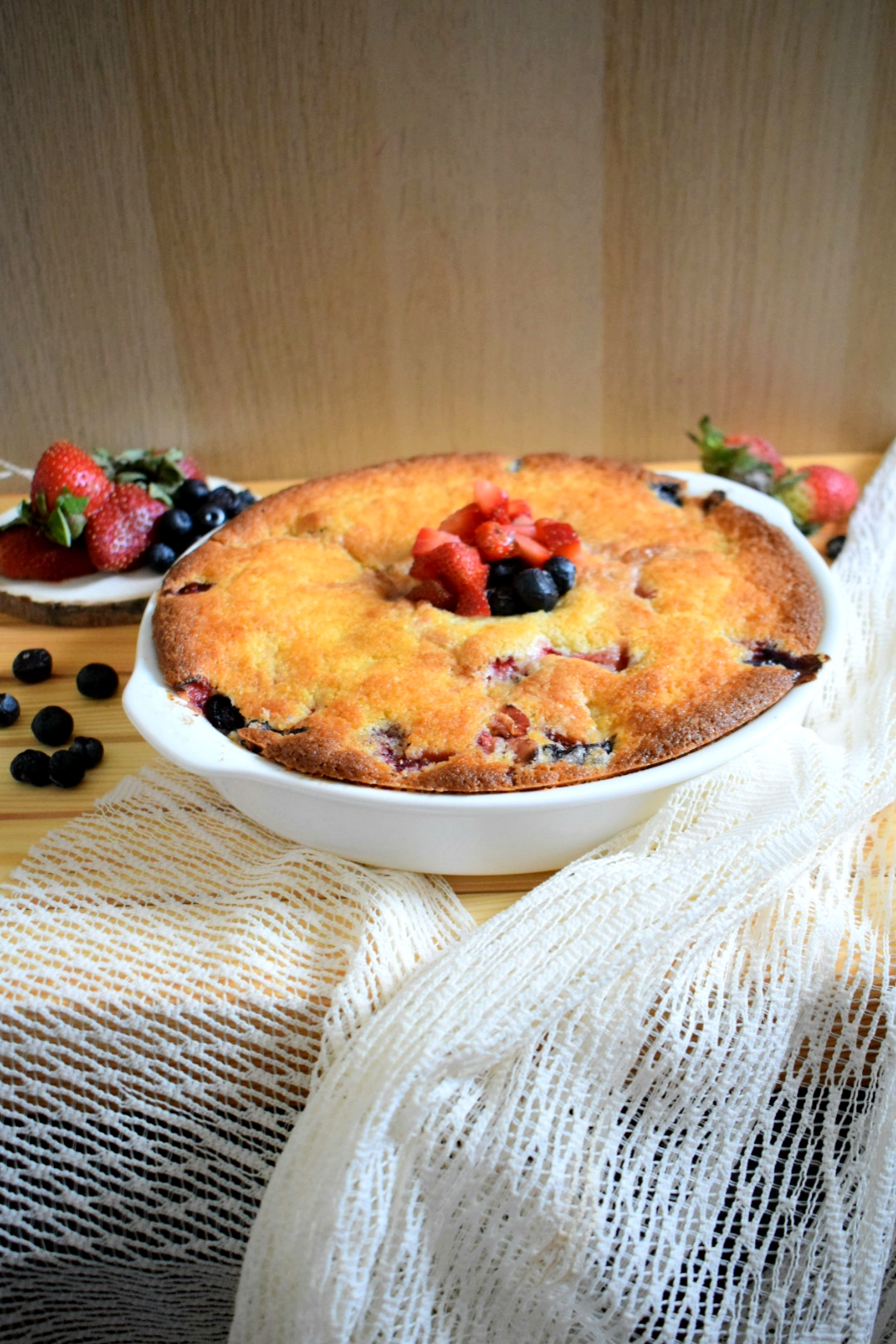 Hope you all will love this slightly tangy and sweet cobbler with a dollop of icecream!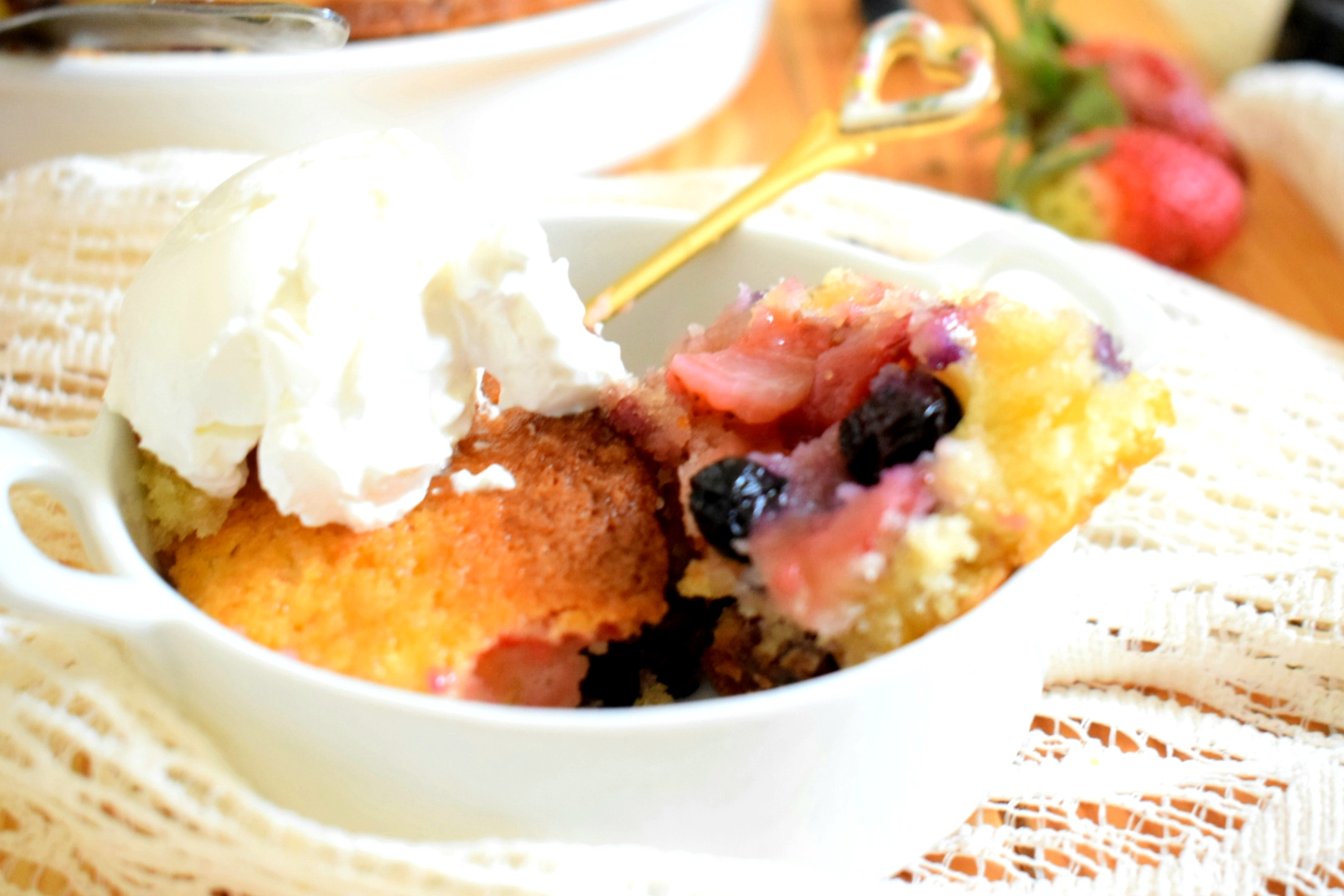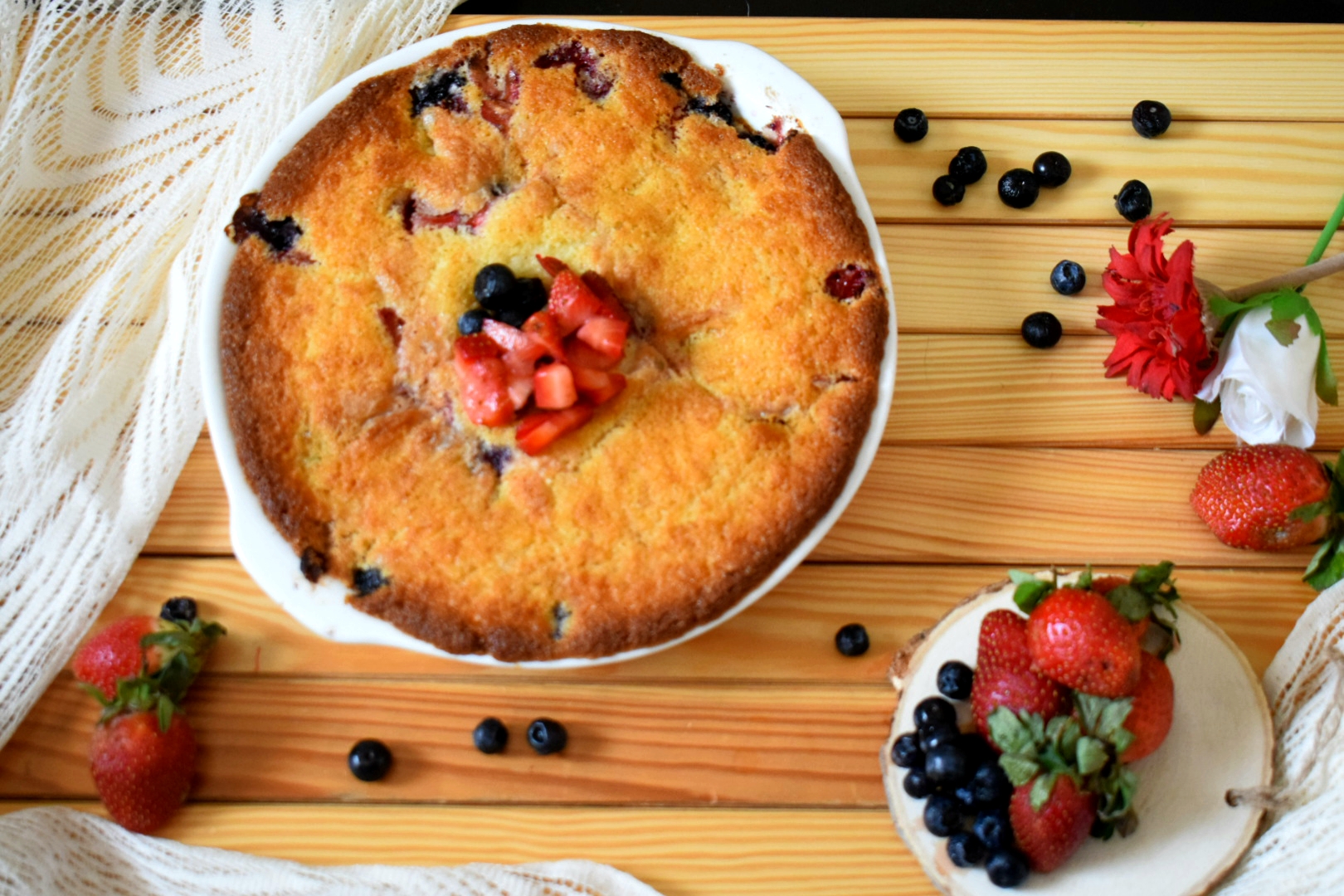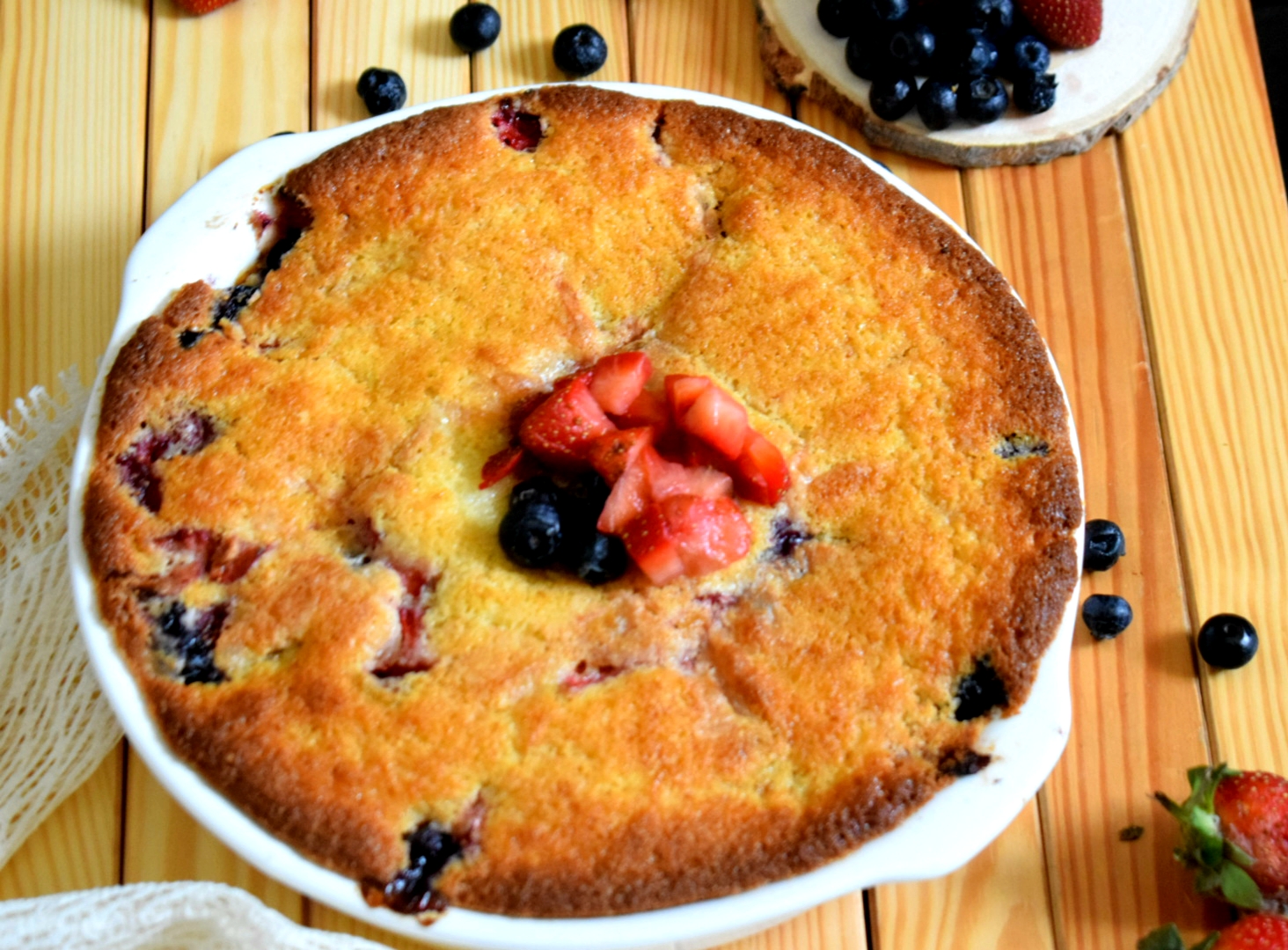 Happy Baking!