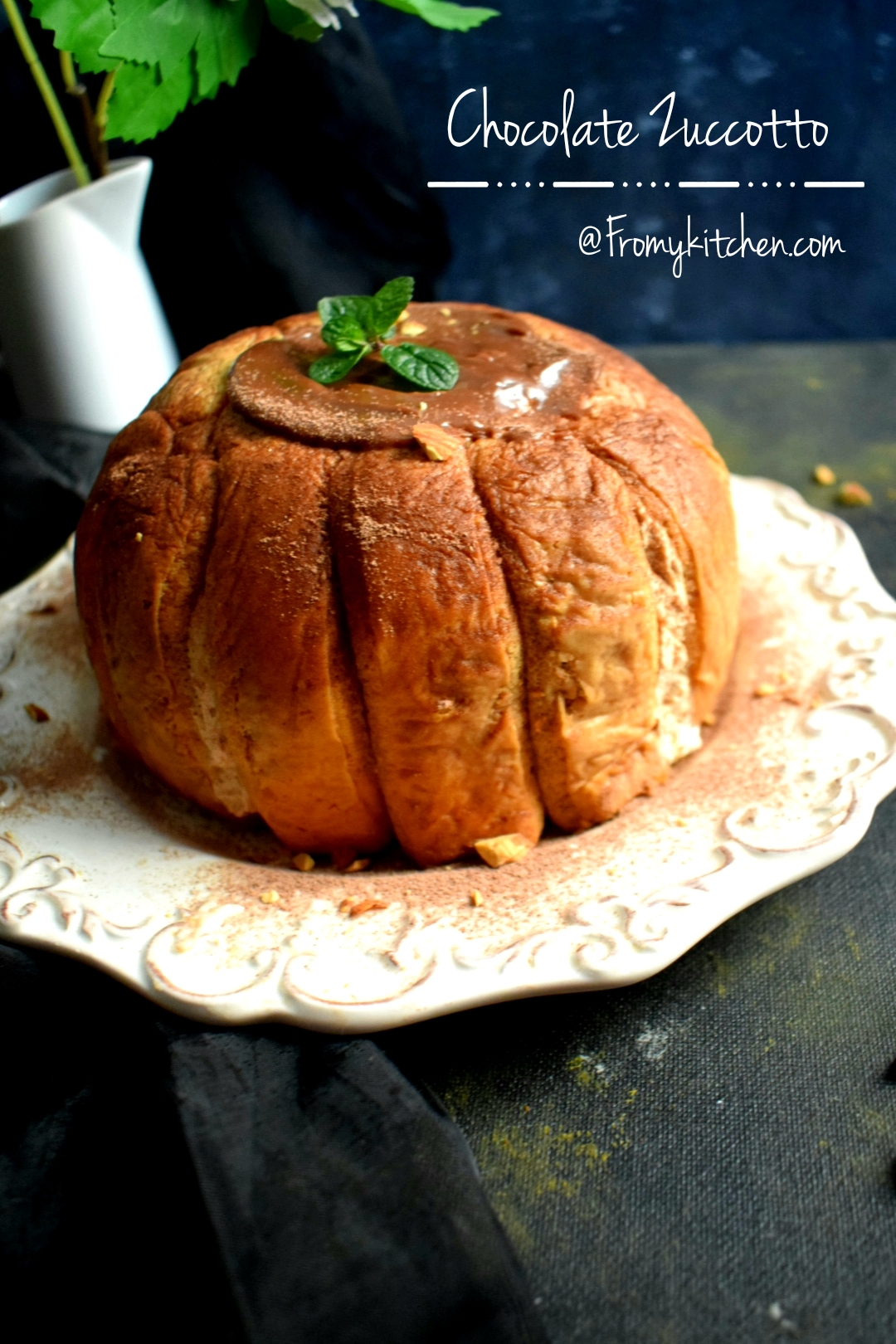 Zuccotto is an Italian dessert which is a semi-frozen or chilled made with cake and cream! This dessert is traditionally made in a pumpkin-shaped mold (zuccotto means "little pumpkin" in Italian). Here, instead of sponge cake, I used ladies' finger biscuit dipped in chocolate flavored milk and the cream part is rich decadent chocolate mousse with toasted almond and mint-flavored cream! It was rich and lip-smacking with different layered mousse!
This dessert was in my bucket list since i watched a video of "Sorted food" a Youtube channel! It was inspired by them, I totally love their cooking channel with many varieties of dishes! In their recipe, they are using chocolate sponge cake to make the dome shape! If you are lazy to give all those dome shapes and making it fancy you can easily set it on a pudding tray or shot glasses.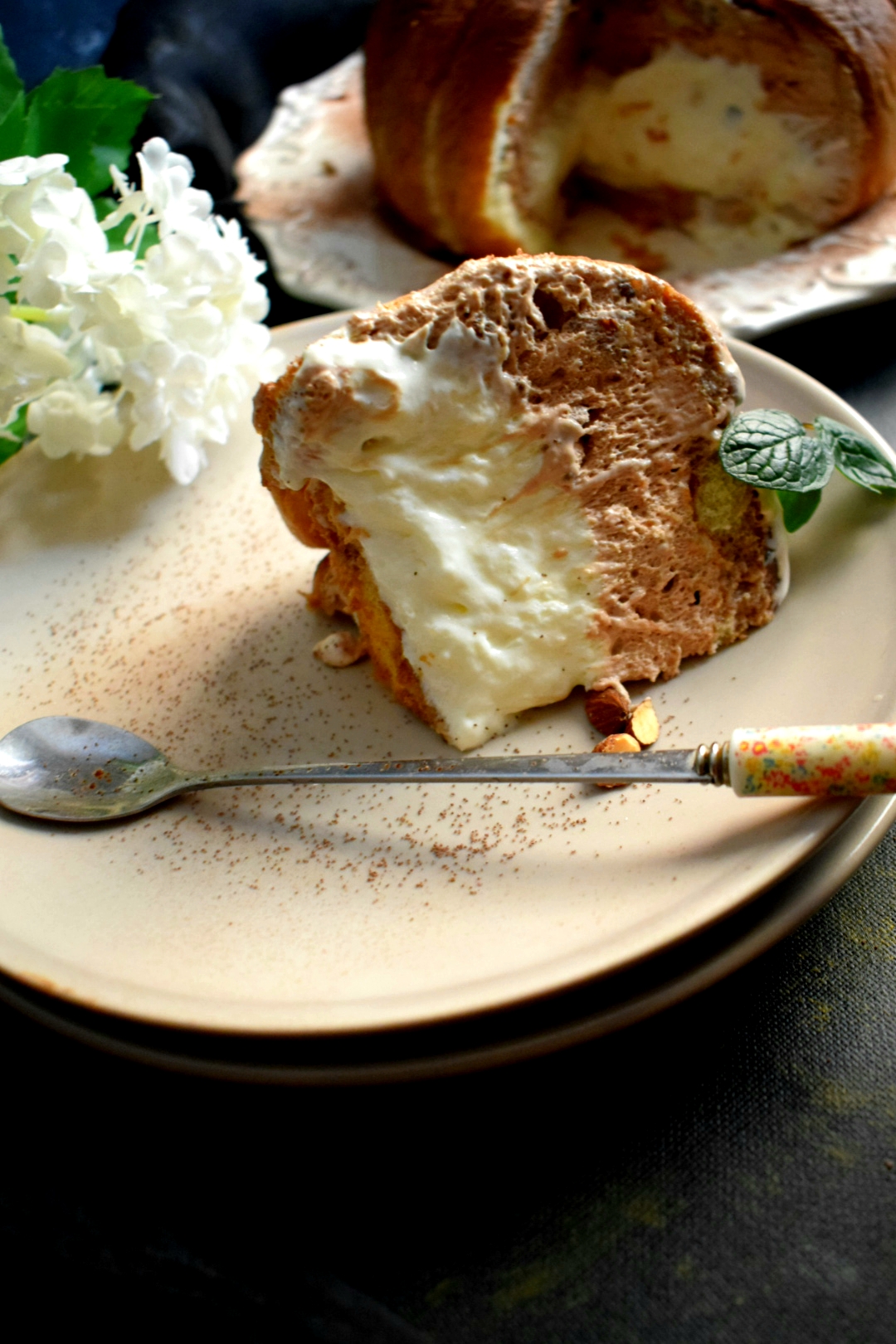 You can see how fluffy and soft the mousse is! Here you can use chocolate sponge cake or long finger-shaped biscuit as a base! The mint and chocolate flavor is so classy and that crunch of toasted almond is spot on! Toasting almonds is very important here if you are planning to add the almonds! So let's check out how to make it!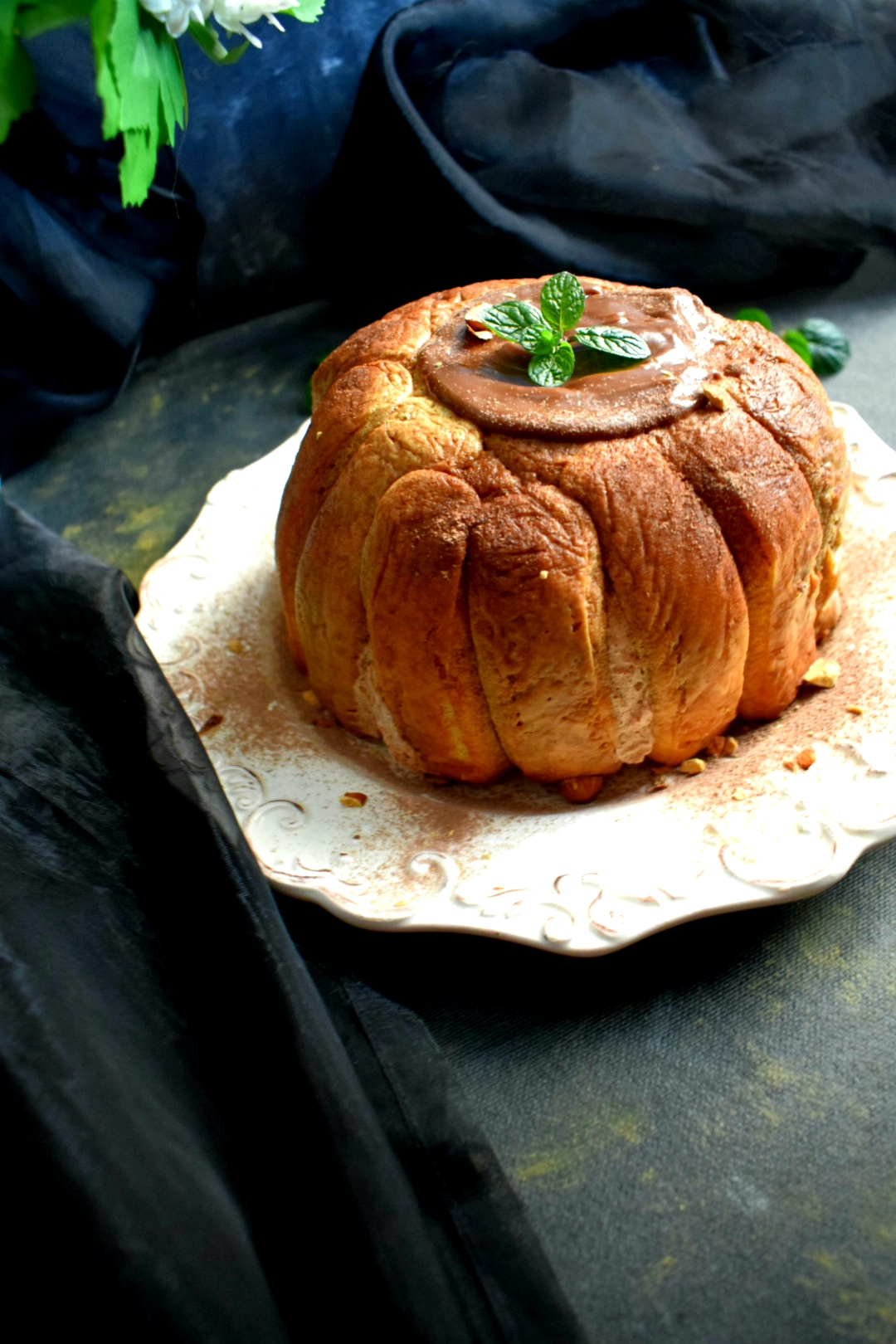 Ingredients
Ladies finger biscuit
1 cup milk
Chocolate syrup or any chocolate melted
Dome-shaped mold
For Chocolate Almond Mousse
1 & 1/4 cup heavy cream
240 gm or 1 cup cooking chocolate melted
3/4th cup almond toasted and chopped
3 tbsp icing sugar
Vanilla essence
For Mint Cream
1 cup whipped cream
3 to 4 tbsp icing sugar
4 to 5 Mint leaves finely chopped or few drops of peppermint extract
If you like the color to be green you can also add a few drops of green food color
Method
Cover the dome-shaped bowl with cling film.
Mix milk and chocolate well and dip the finger biscuit in it layer it neatly(check the video)
Make mint cream, by just whipping the whipped cream with icing sugar, add chopped mint leaves beat and make it fluffy.
Melt the chocolate and keep aside.
Whip the cream and icing sugar until stiff peaks formed,
gently fold in the chocolate and add the toasted and chopped almond in it.
For assembling please check the video
Chill it overnight or freeze it for 4 to 6 hours
Enjoy with your family!
Video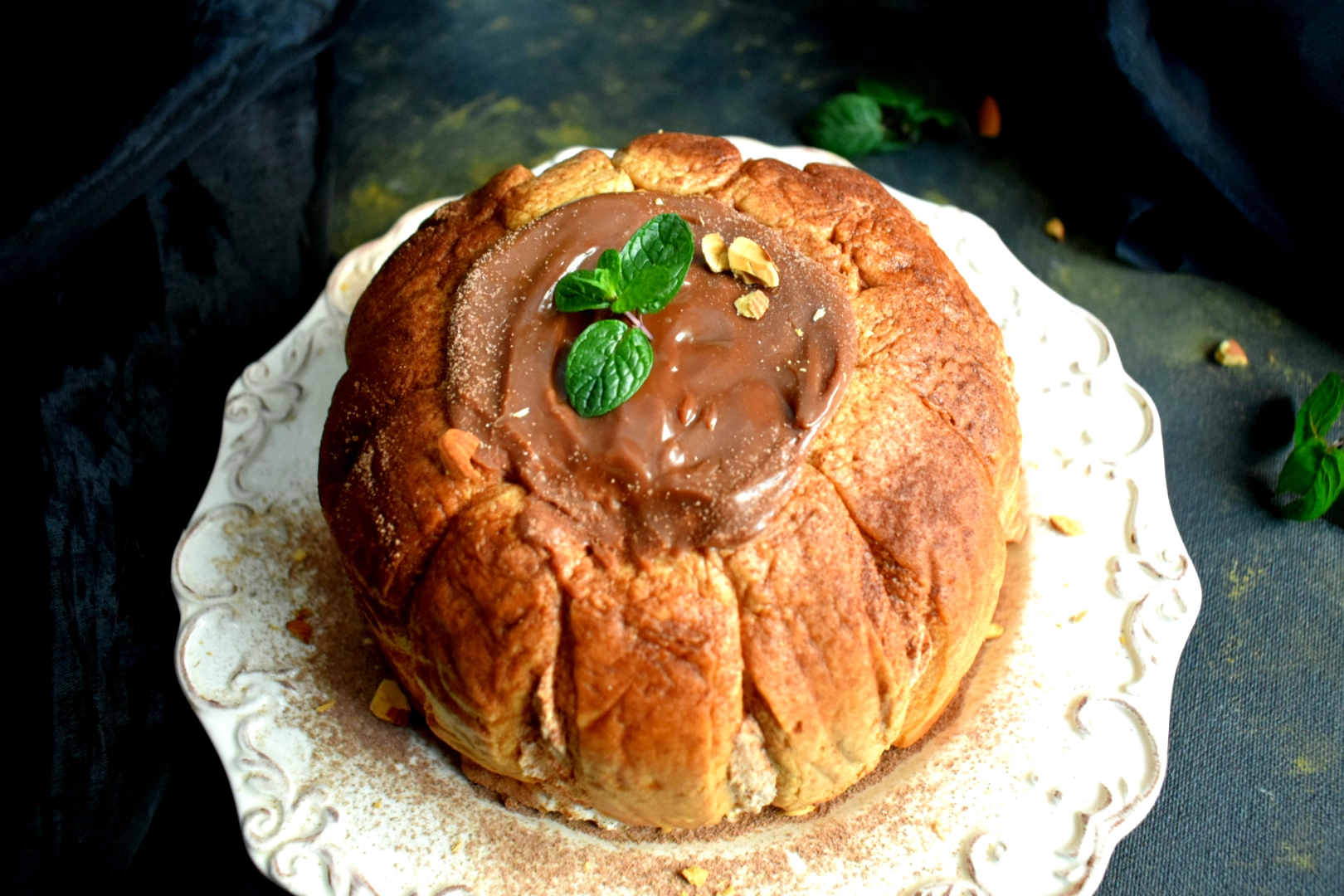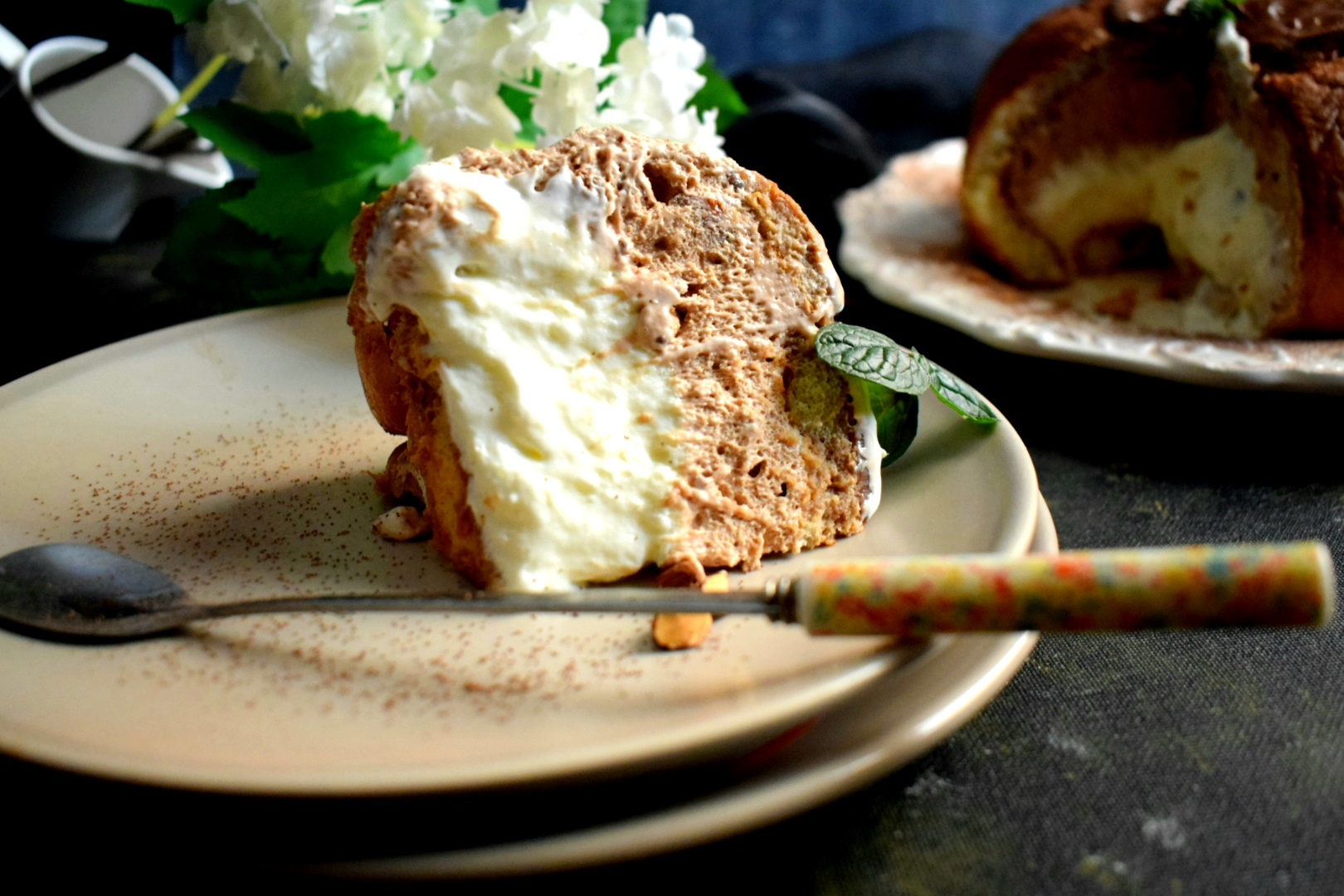 Happy Cooking!