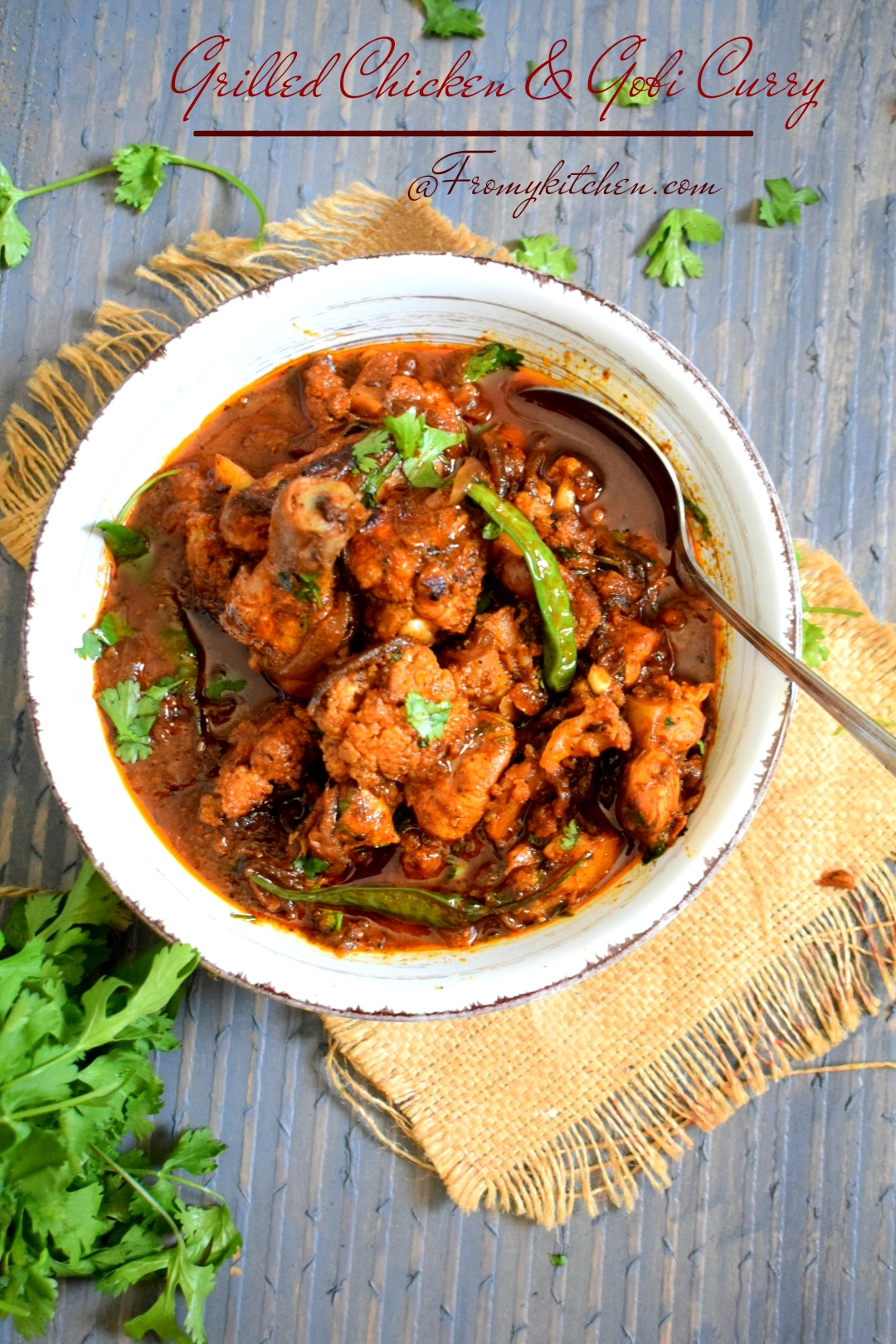 Well marinated chicken and cauliflower grilled to perfection drenched in a delicious spicy gravy is perfect with any kind of flatbreads! This will be surely a show stopper dish on every party table! A great combination of chicken and cauliflower is a must try peeps!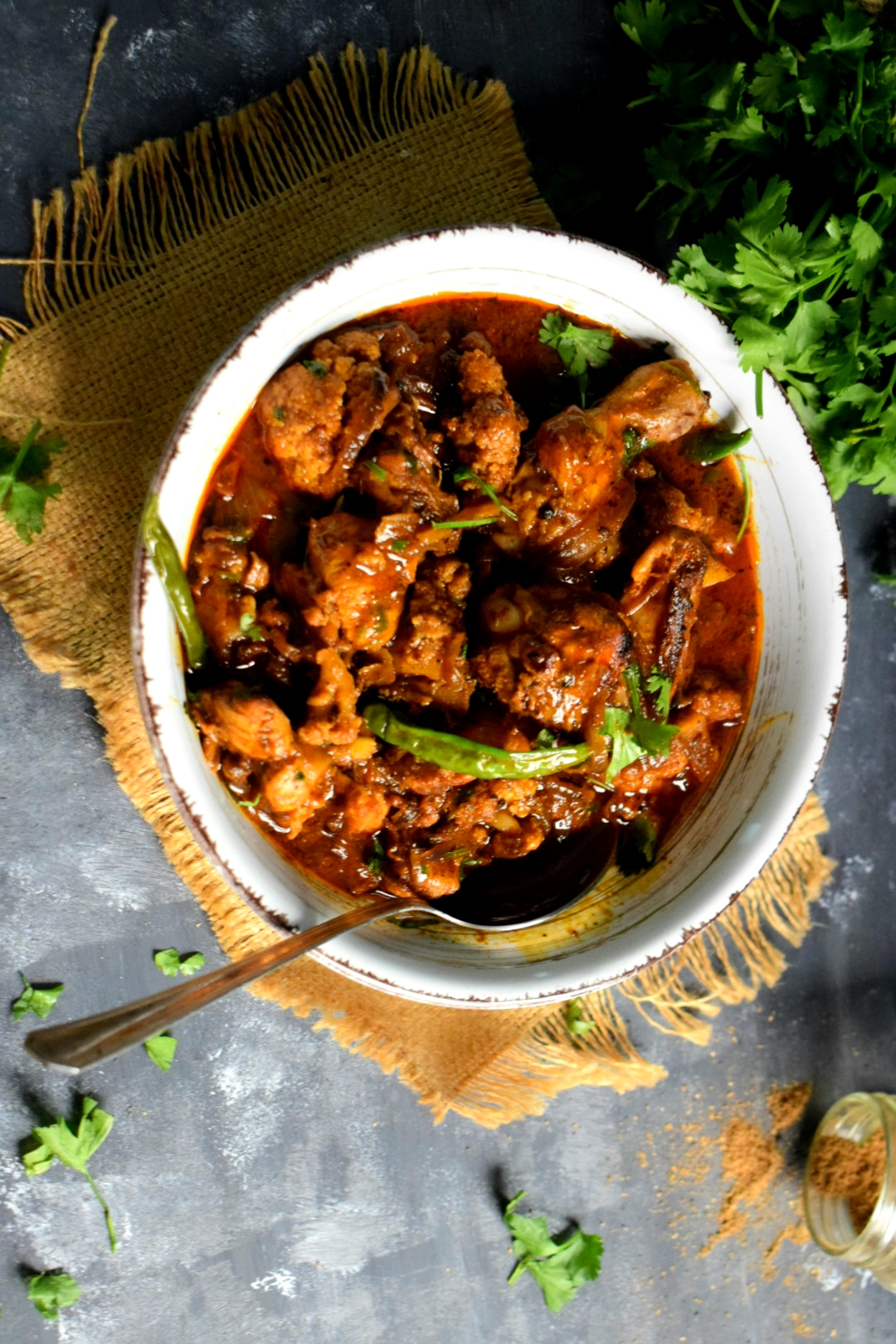 For a long time I haven't shared some gravy or side dishes here, so I thought to share something lip-smacking! I was so confused looking at the defrosted chicken "what am i gonna make this time", suddenly my attention was caught by the near to expire gobi, it struck me with an idea, why not to try it both together and wala here you got a super yummy gravy with chicken and gobi!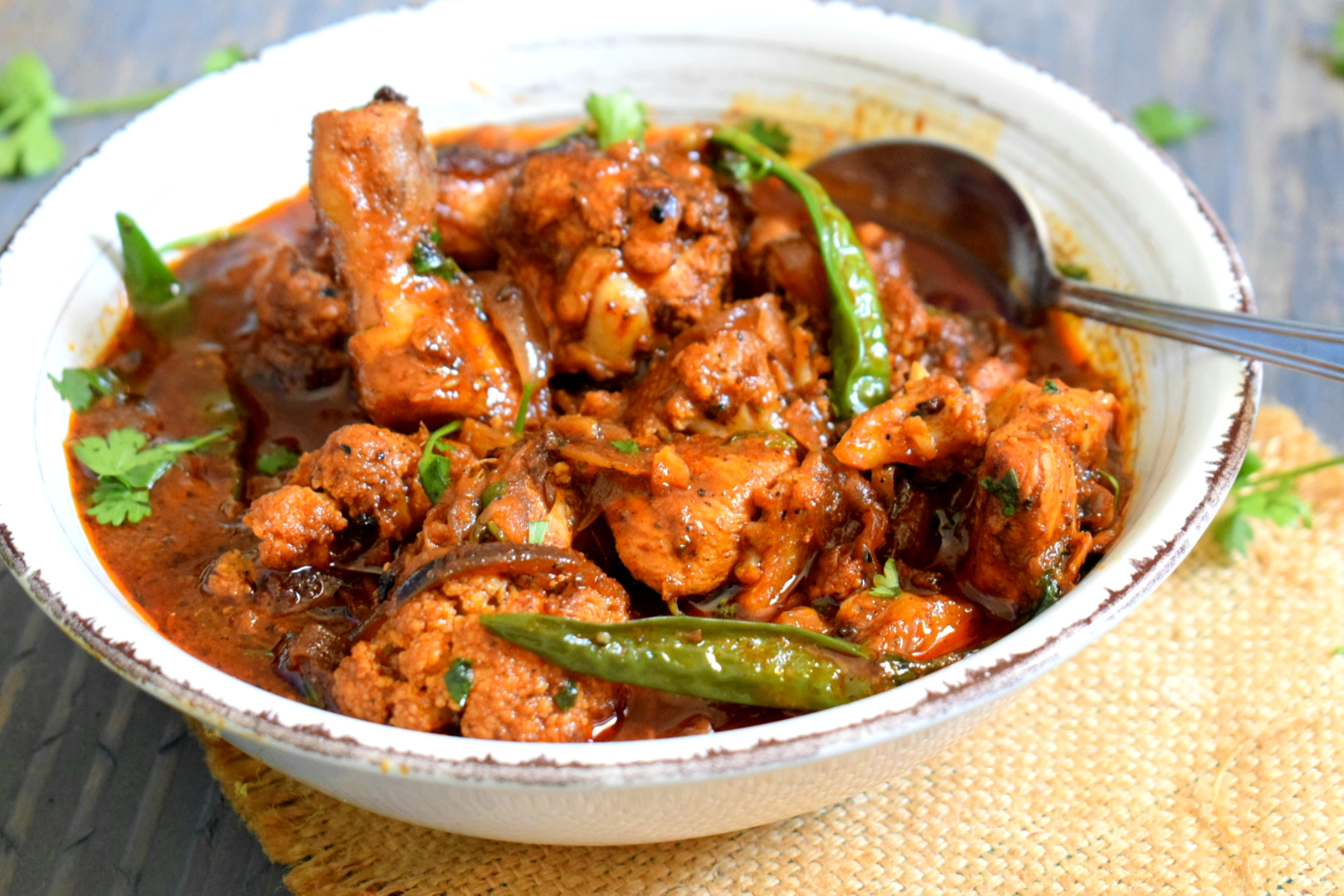 We always try the combination of aloo gobi, gobi mutter and so on, but this gobi chicken is somewhat a next level ! I hope you all will love it as much as we did! Let's check out how to make it!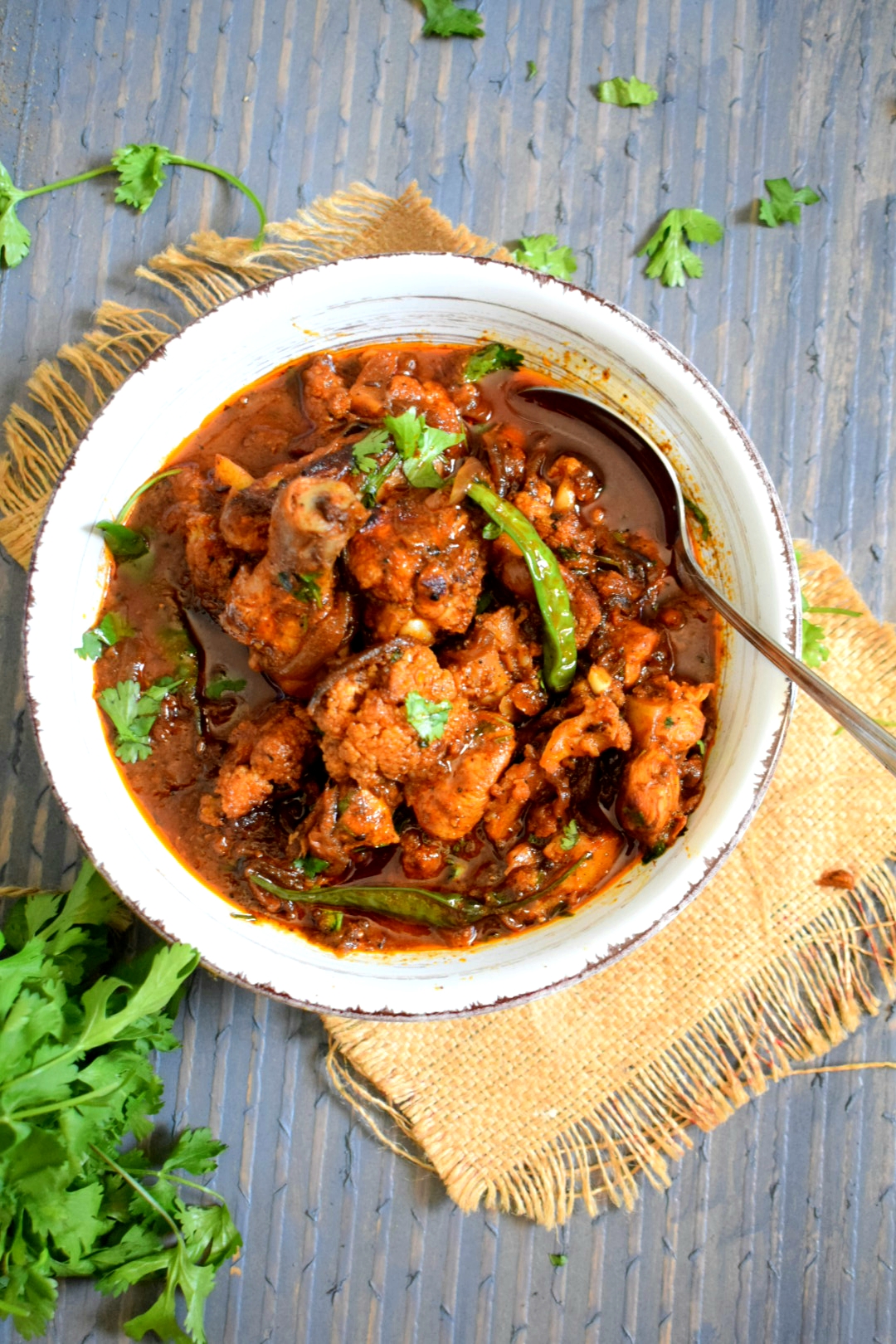 Ingredients
400 gm chicken
1/2 of a cauliflower parboiled
4 to 5 tbsp yogurt
1 heaped tbsp chily powder
1/2 tbsp pepper powder
1/2 tbsp garam masala
1/2 tbsp cumin powder
salt to taste
1 to 2 tbsp lemon juice
For Sauce
1 tsp cumin seeds
2 medium sliced onion
1 tbsp ginger garlic paste
1 tsp chilly powder
2 green chilies slits+ 3 to 4 whole green chilies
1/2 tsp pepper powder
1 tbsp tomato sauce
2 tbsp tomato paste to 1 tomato pureed
1 tsp chaat masala (opt))
coriander leaves
3 to 4 tbsp oil
Method
Mix all the ingredients listed under marination.
Separate it in 2 bowls.
One with cauliflower and the other with chicken. Marinate and cover it for at least 30 minutes.
In a pan or preferably a grill pan or cast-iron skillet pour 1 to 2 tbsp oil and shallow fry the cauliflower. Once it's done take it out and add the marinated chicken and cook it. (refer video)
After the chicken and gobi are done pour 2 tbsp oil in the same pan and splutter the cumin seeds.
Add ginger garlic and green chilies slits cook it
Once it releases its's aroma add the sliced onions and salt and cook it until it becomes soft and brown.
Then add the chilly powder, tomato paste and tomato sauce mix well, add the water and cook it for 3 to 4 minutes.
Add the whole chilies(it gives a special flavor to the gravy) and boil it for few more seconds
Add the grilled chicken and cauliflower, mix well to coat every piece.
Add cilantro and adjust the thickness of the gravy by adding less or more water as per your liking.
Lastly, add 1 tsp of chaat masala for a kick and your scrumptious gravy is ready.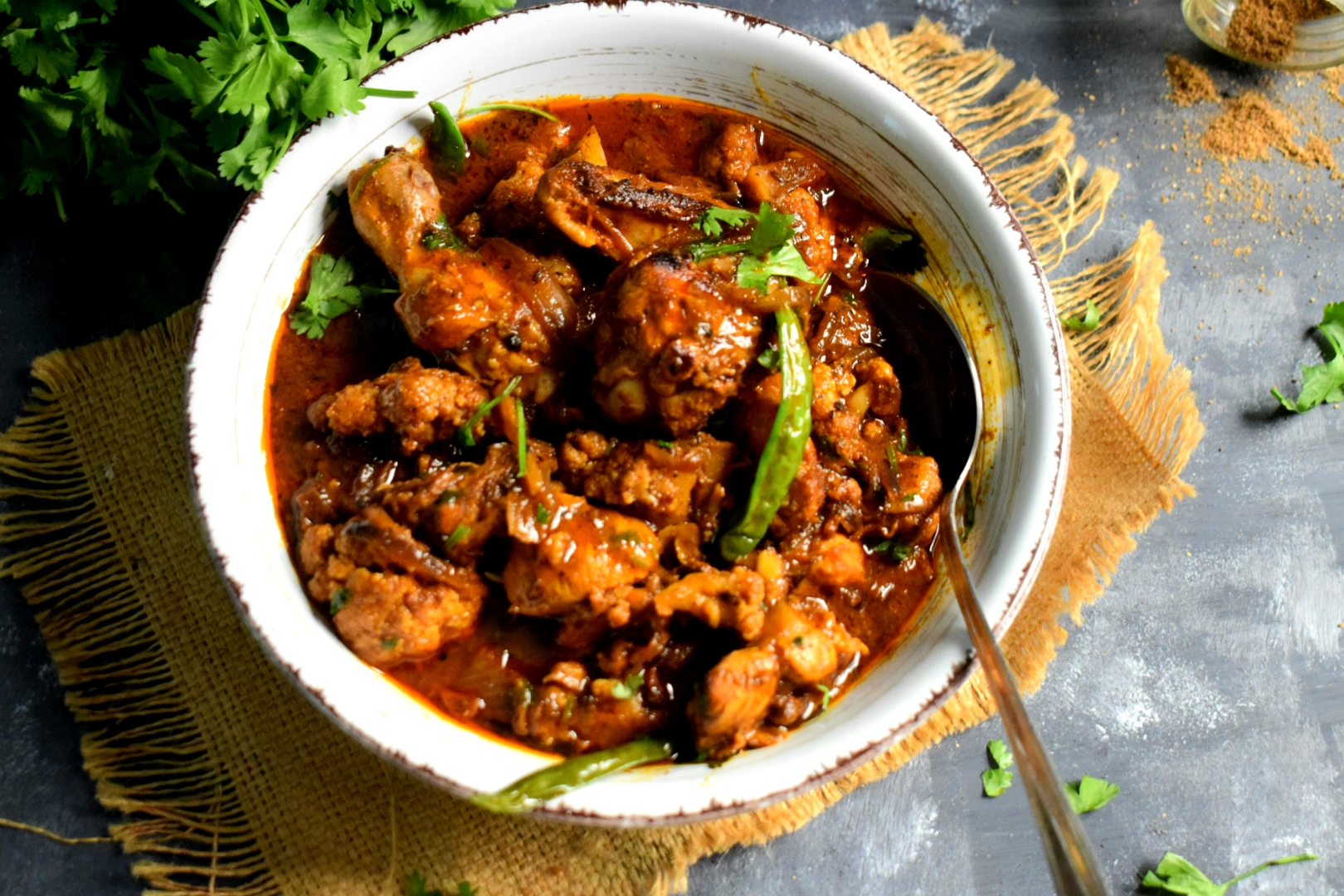 Happy Cooking!