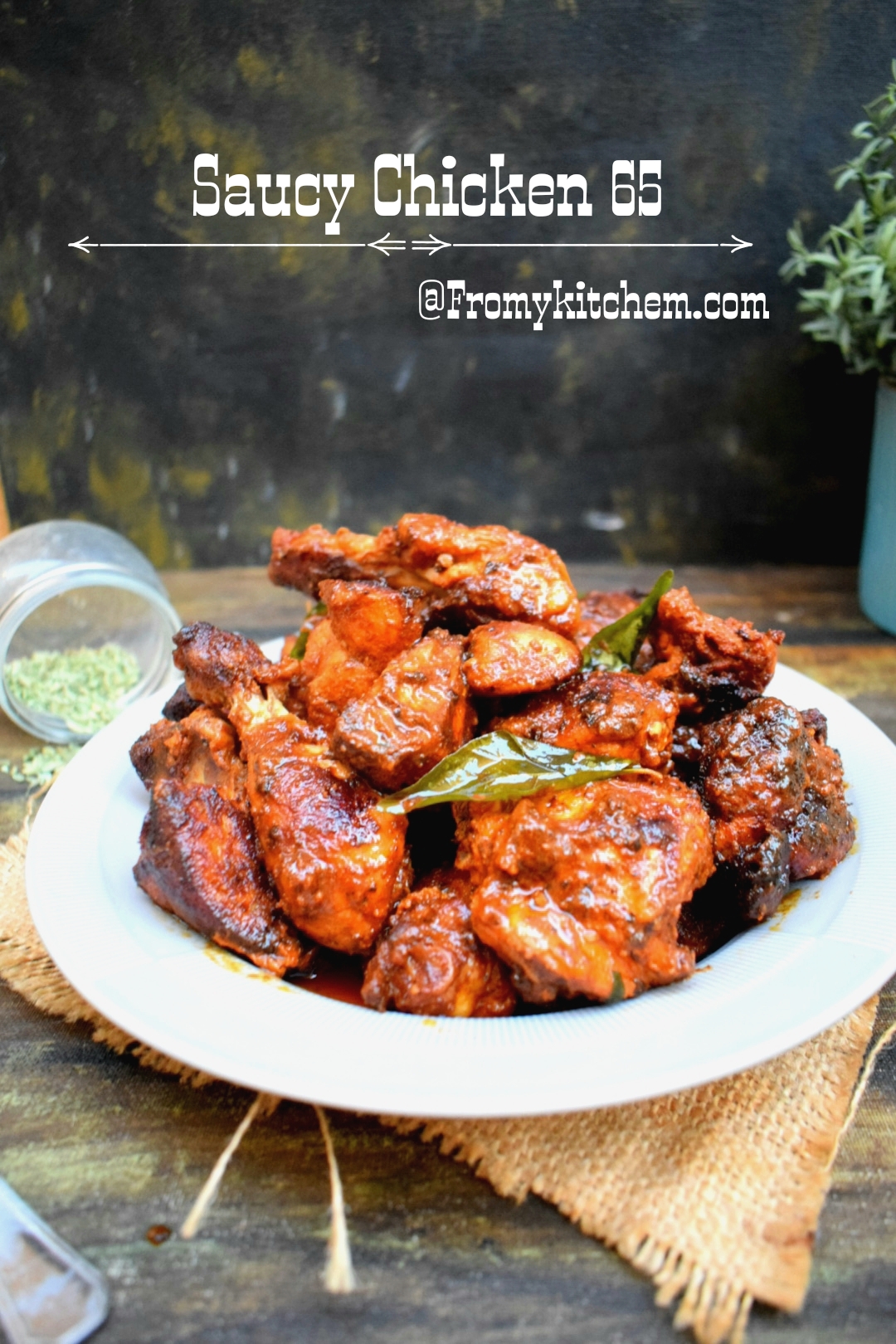 Chicken 65 is one of my favorite chicken dishes! However, the way it is prepared dry, saucy with gravy it has a blasting flavor isn't it? There are tons n tons of recipes for this single dish like everyone has their own version of preparing 65. It's tangy, little sweet-spicy….. I think that the marriage of flavors makes it a crowd-pleaser.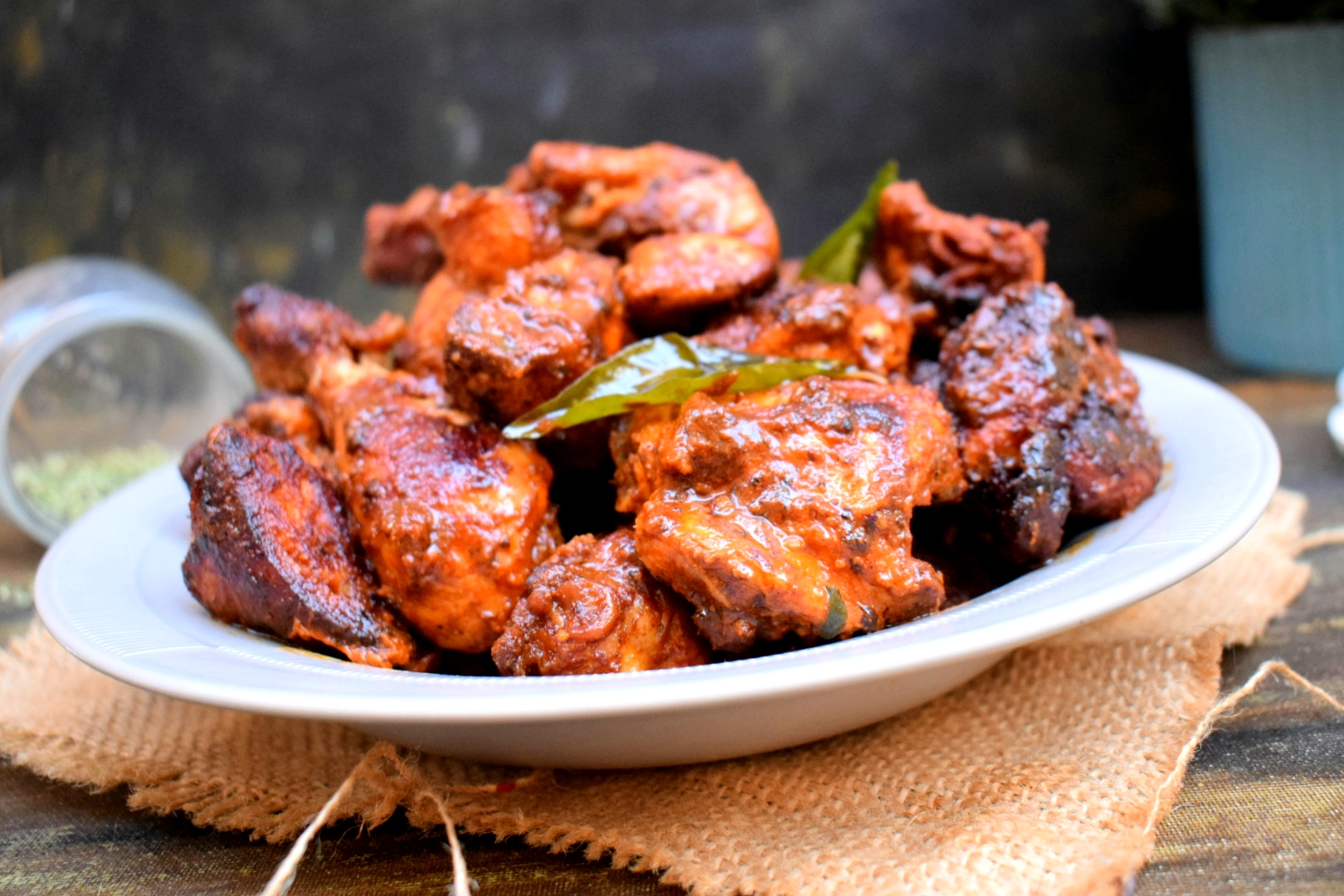 I already have a chicken65 dry recipe on the blog which is tried by many and got lovely feedback! Whenever i have to make a fry for a party, I use to make that chicken65 and all my guest asks for the recipe, hehe! That was my mom's recipe and it's always a hit! Now talking about this recipe it is my aunt's recipe my favorite Khairu Uppitha's ❤😘! When I have it from her place oh my god it has a slightly tangy, sweet flavor that makes me woow! Thankyou safrithatha for passing this recipe of your mom to me😘 Her's was with some gravy,😒😁 but i didn't get that much gravy here, but the flavor was too good that my family and guests loved it.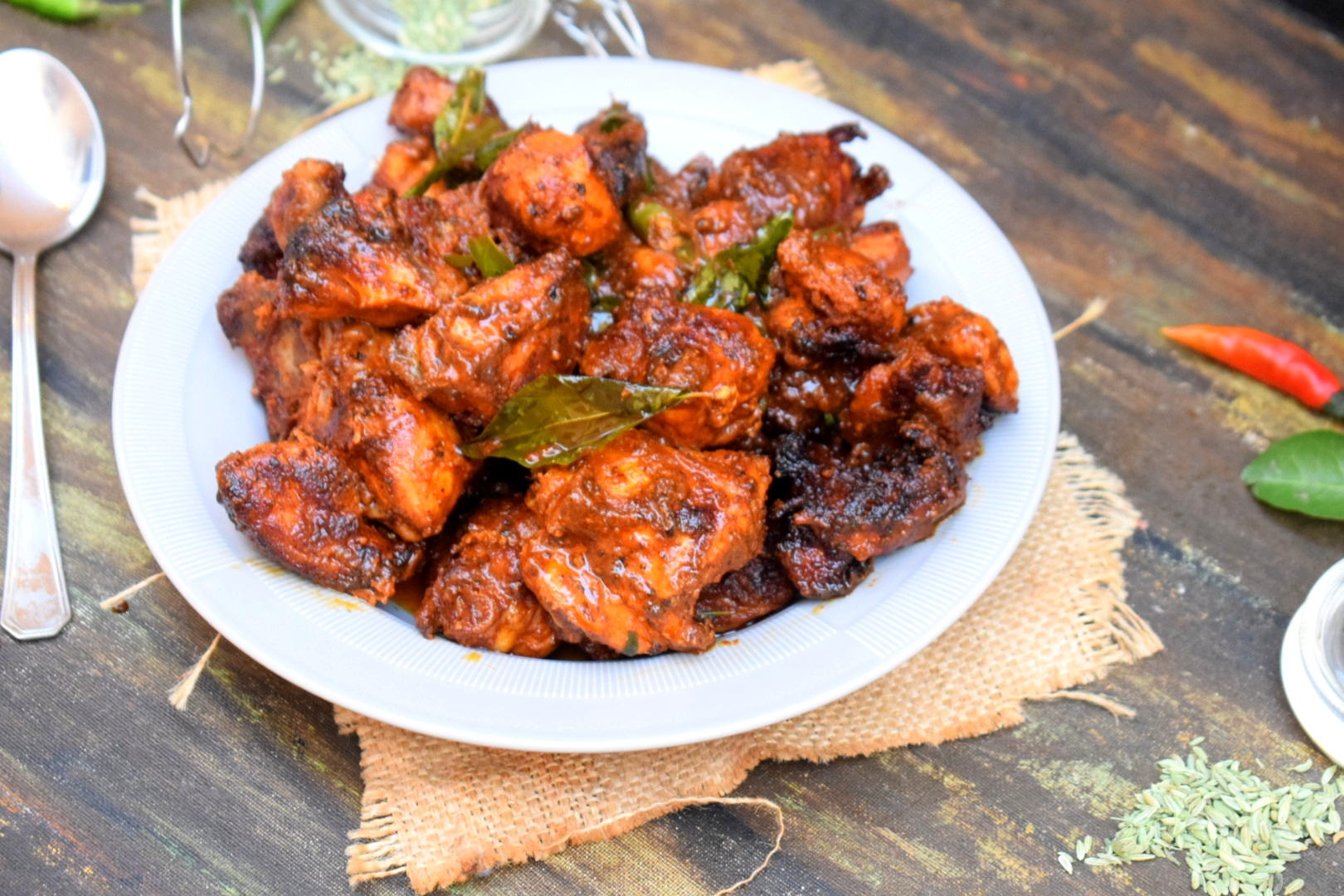 I hope you all will love it too! Soon i will share another recipe of the same with some more gravy which my friend shared with me! Till then enjoy this one!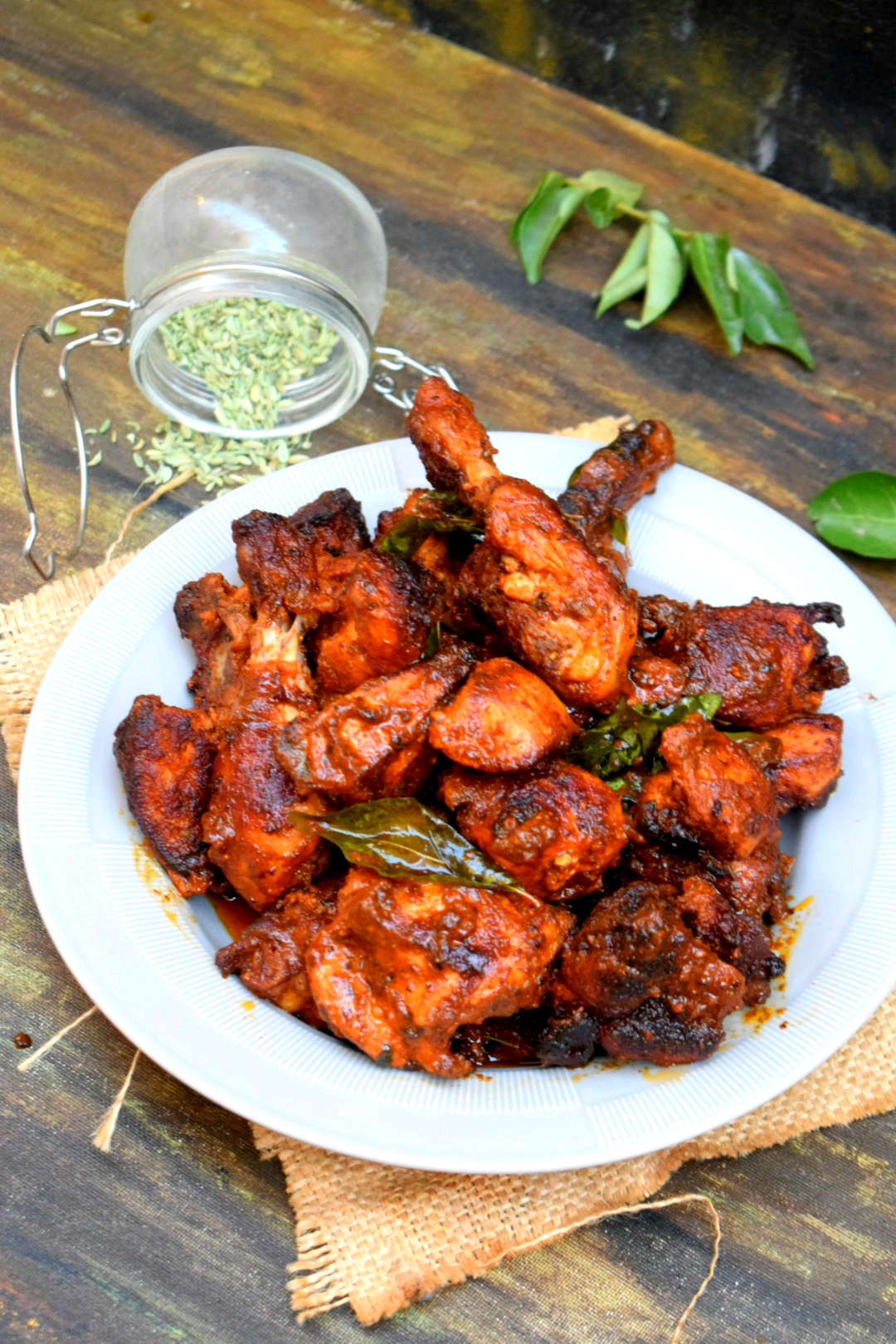 Ingredients
1 kg chicken
1 cup yogurt
1 tsp coriander powder
2 tbsp chilly powder (adjust it according to your spice level)
1 tbsp fennel powder
salt to tsate
1 tbsp soy sauce
Oil to shallow fry
Other Ingredients
2 to 3 tbsp butter
3 to 4 green chili slits
Lots of curry leaves
1 & 1/2 to 2 tbsp tomato sauce
Leftover chicken marinade
Some water
Method
In a bowl mix all the marinade ingredients and make a paste
Then add the washed and drained chicken in it
Rub and marinate well for atleast 2 to 3 hours. More the better,
Pour oil in a pan and shallow fry it.
Take out the excess oil by leaving some in the pan, add the butter and let them melt.
Add in the curry leaves and green chilies.
Then add the sauce and mix well.
Now pour in the leftover marinade along with some water.
Let them boil and add the fried chicken pieces in it. Cook for few minutes and switch off the flame.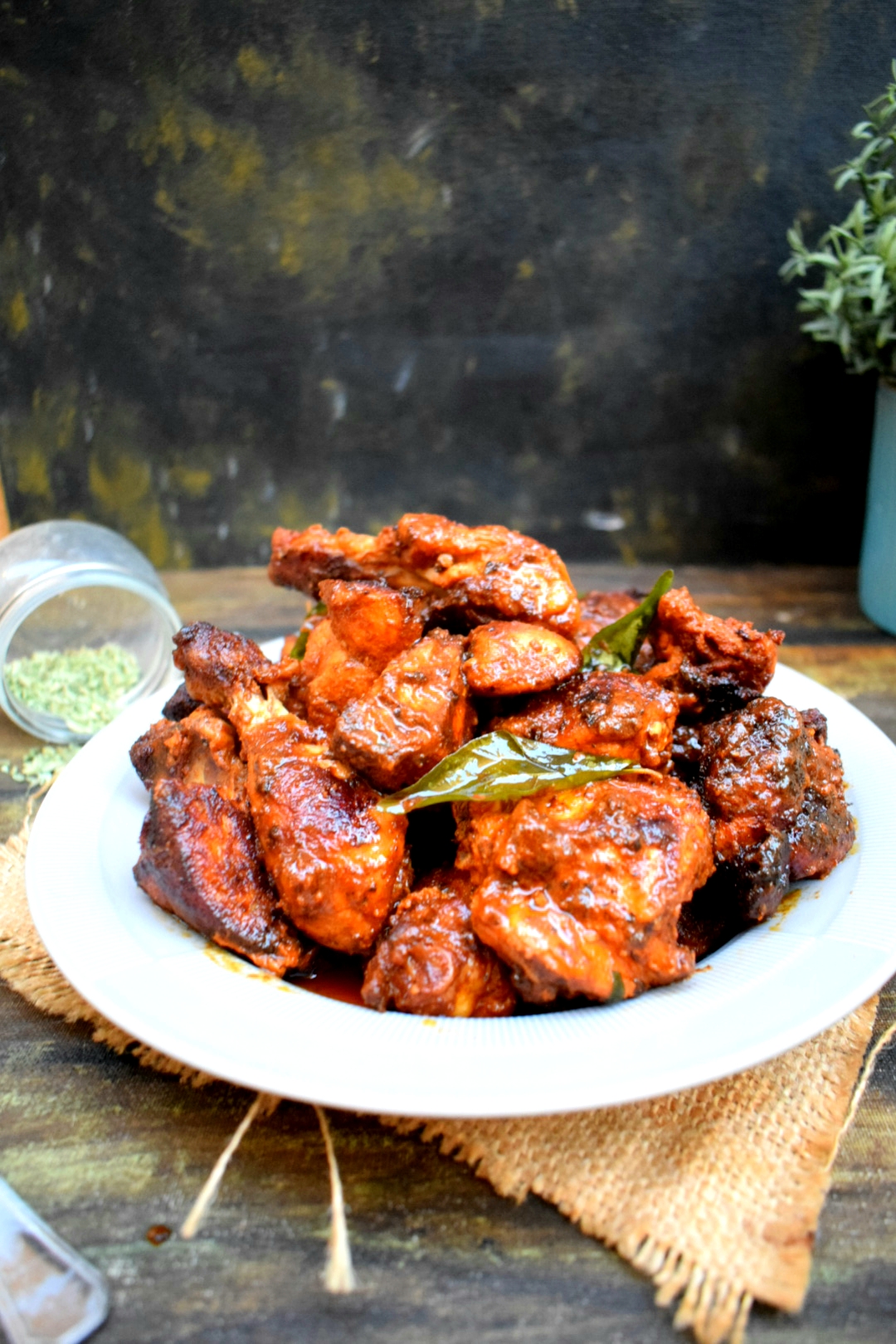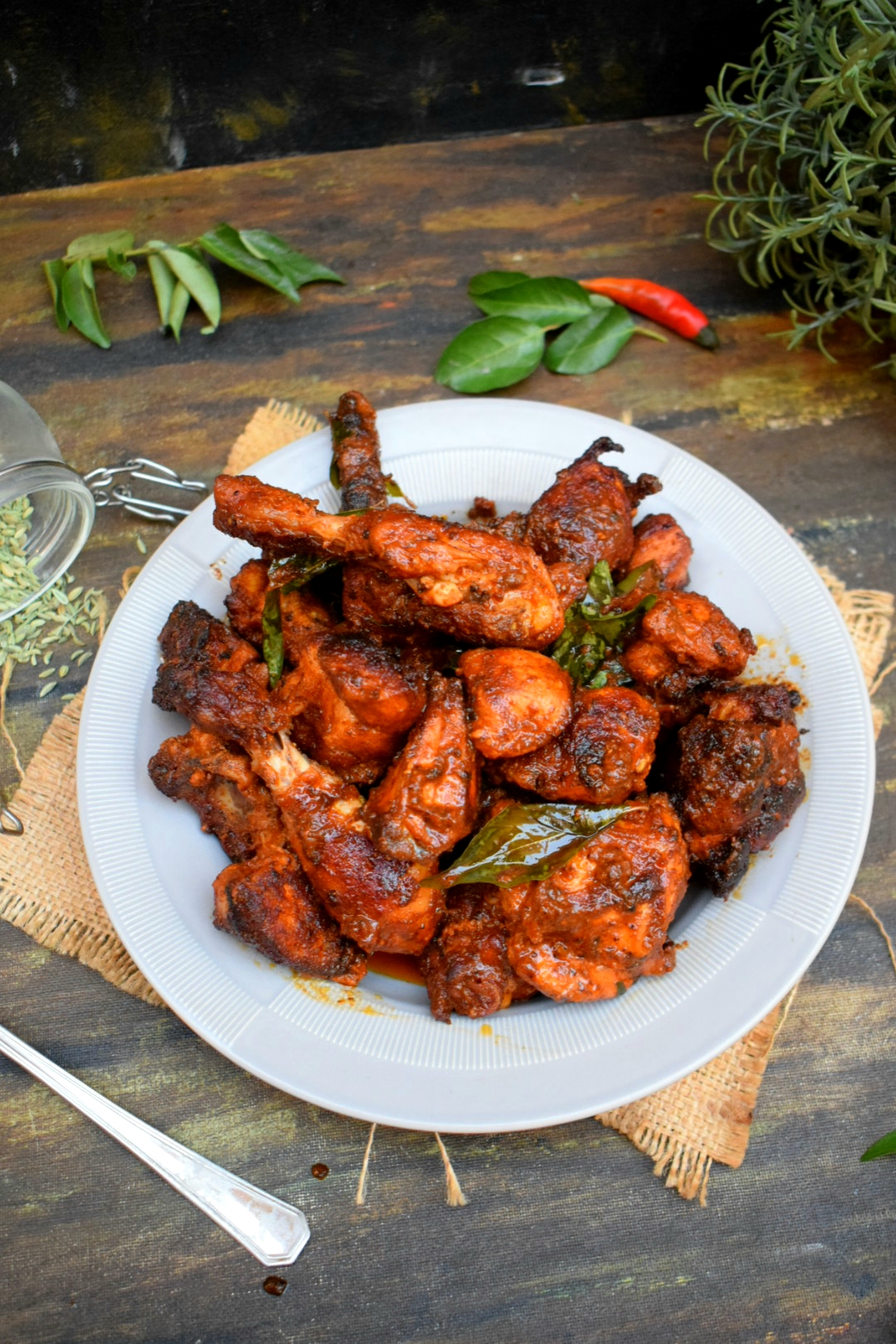 Happy Cooking!