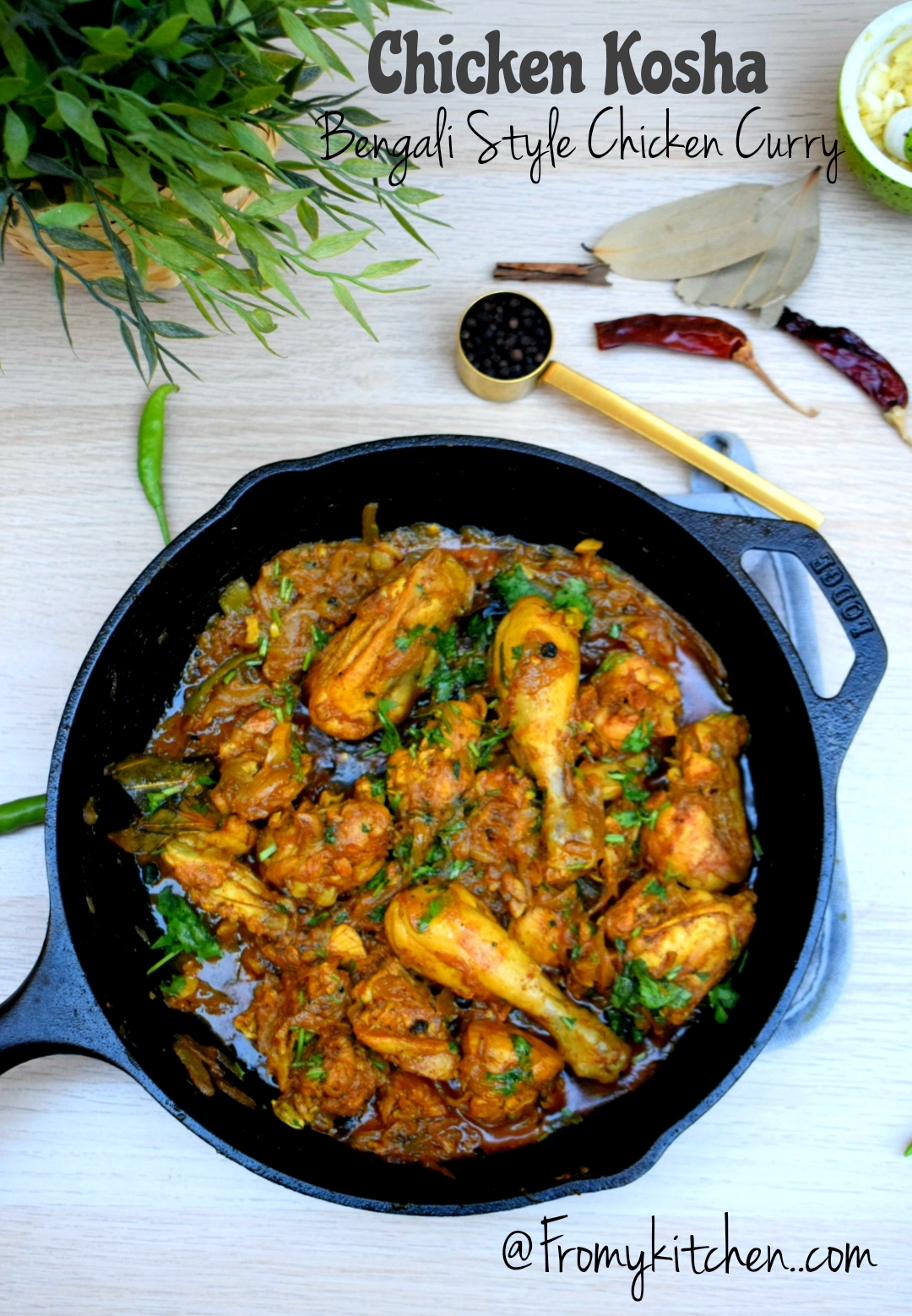 Chicken Kosha or Kosha Murgir is a Bengali style Chicken curry which has full of flavors with some basic ingredients and spices! Here the chicken is well marinated in a thick yogurt base marination and then cooking it along with the caramelized onion makes it very flavorful and lip-smacking one! You can serve it along with Bengali Luchi (Bengali deep fried puffy bread) or any Indian flatbreads!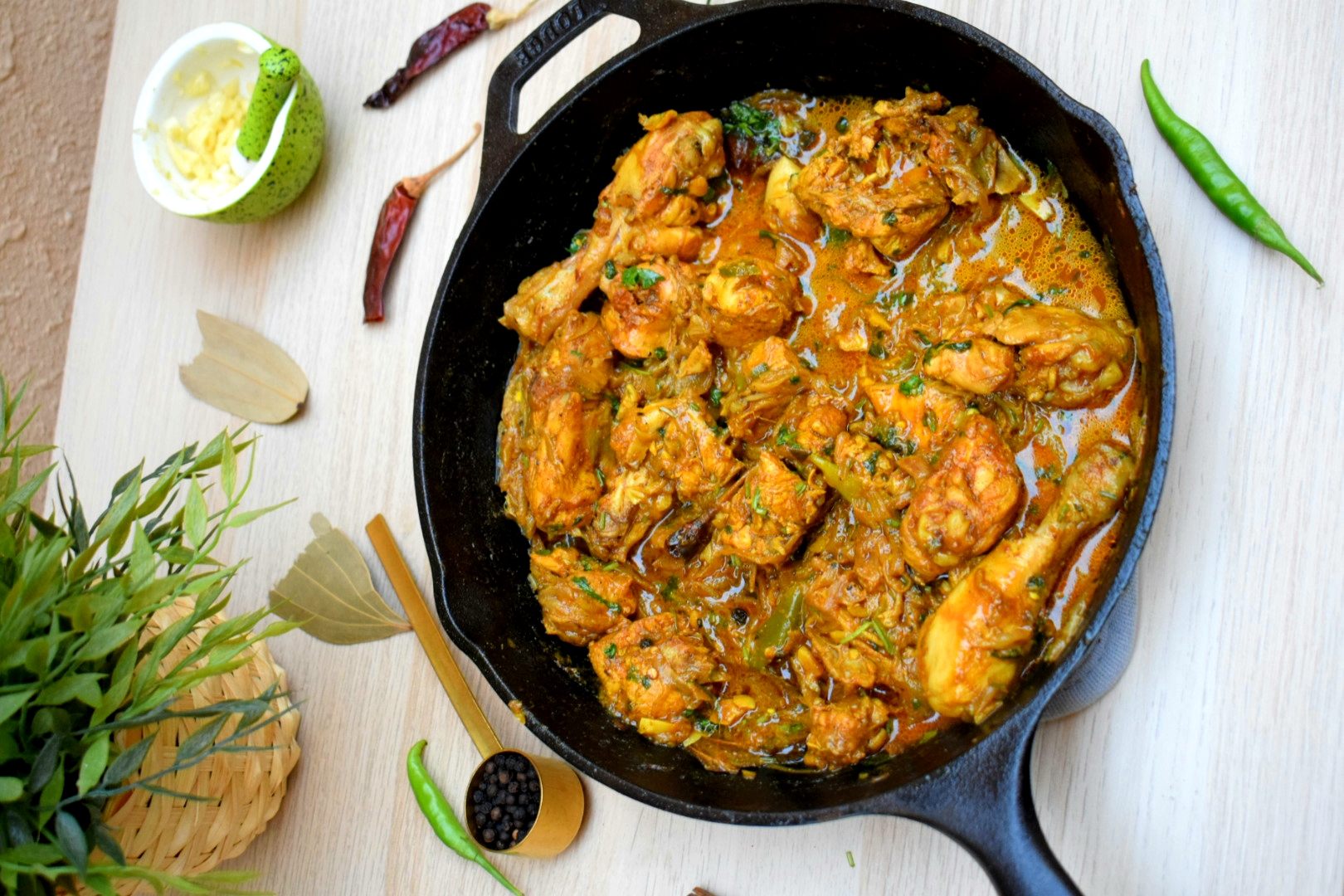 They use lots of turmeric in their cooking, which has a vibrant yellow color in it! More than with chicken I wanna try Kosha Mangsho ie with mutton which is slow-cooked, with a dark black color! Next time will surely do, till then enjoy this chicken kosha. This is traditionally cooked in an iron pan which makes it more flavorful and brown.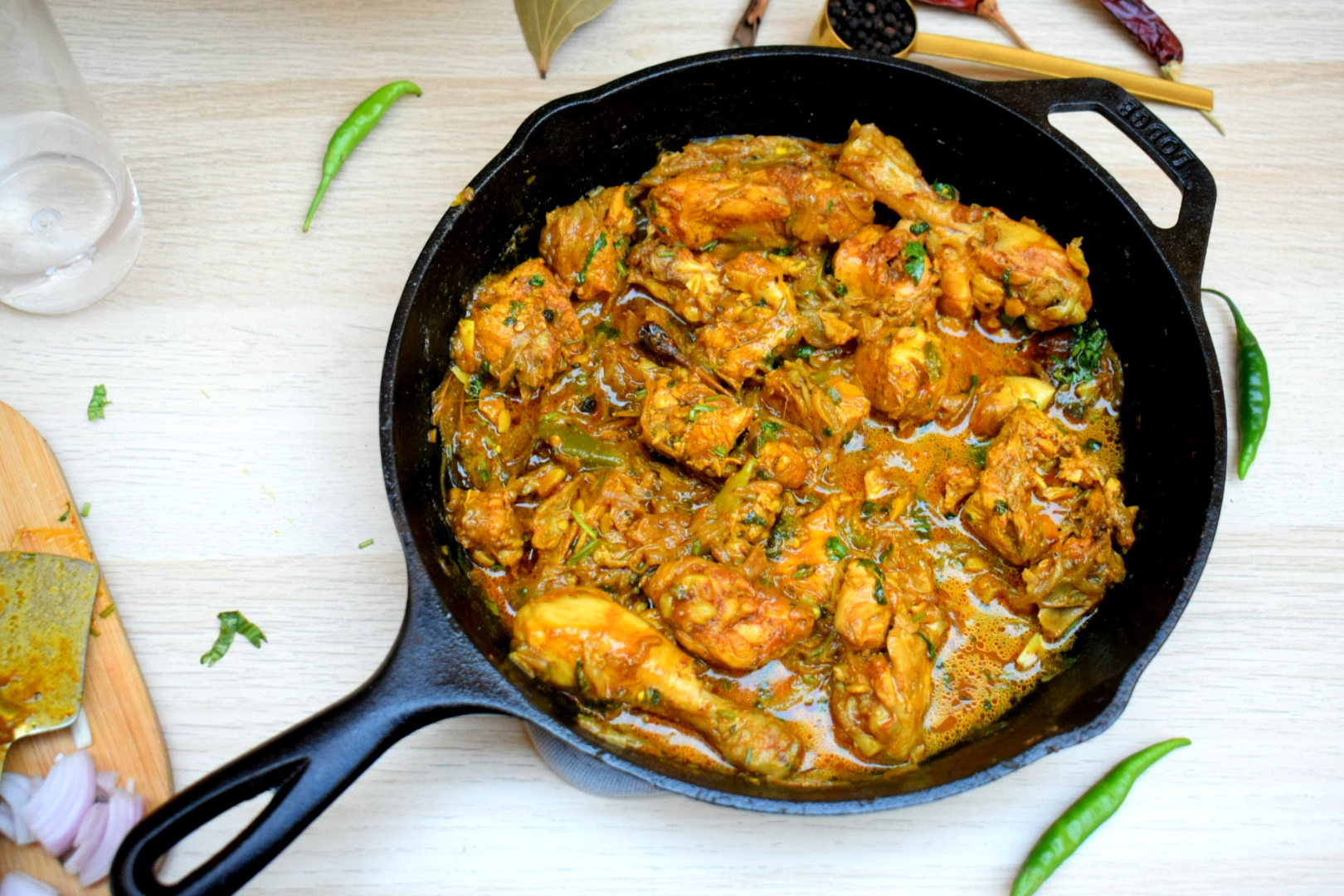 If you want more gravy you can add water accordingly. It has a look of our Malabar chicken curry with that yellowish color, but the flavors are totally different, as we use lots coriander powder in our curries, here the coriander powder is totally missing still it is delicious with all other spices! So let's check out the recipe!
Recipe adapted from BONG EATS
Ingredients
For Marination
1/2 Kg chicken
2 heaped tbsp yogurt
1 tsp chilly powder
1/2 t to 3/4th tsp turmeric powder
salt to taste
2 to 3 tbsp lemon juice
2 tsp ginger garlic paste
1 small green chilly chopped
few sliced onions
1/2 tsp garam masala
For gravy
1 bay leaf
2 dried red chilies
Some peppercorns
2 cardamom pods
1 small stick cinnamon
2 cloves
2 medium-sized onions
1 tsp ginger garlic paste
1 tsp chilly powder
1/2 tsp turmeric powder
1/2 tsp cumin powder
1/2 tsp garam masala
salt to taste
Lots of coriander leaves
Water as required
Oil 3 to 4tbsp
Method
Marinate chicken with above-listed ingredients, cover and keep it for at least 1 hour(more the better)
In an iron kadai pour some oil and splutter the whole spices, then add sliced onions, salt and ginger garlic, cook the onion until it changes to a slight brown color.
Then add turmeric, chilly powders along with cumin powder and garam masala. Add a splash of water and cook until the rawness of masalas are all gone.
Then add the marinated chicken and sear it on high flame for 4 to 6 minutes.
Then add enough water mix well, cover and cook for 15 minutes or until the chicken is well cooked.
Add some cilantro and switch off the flame.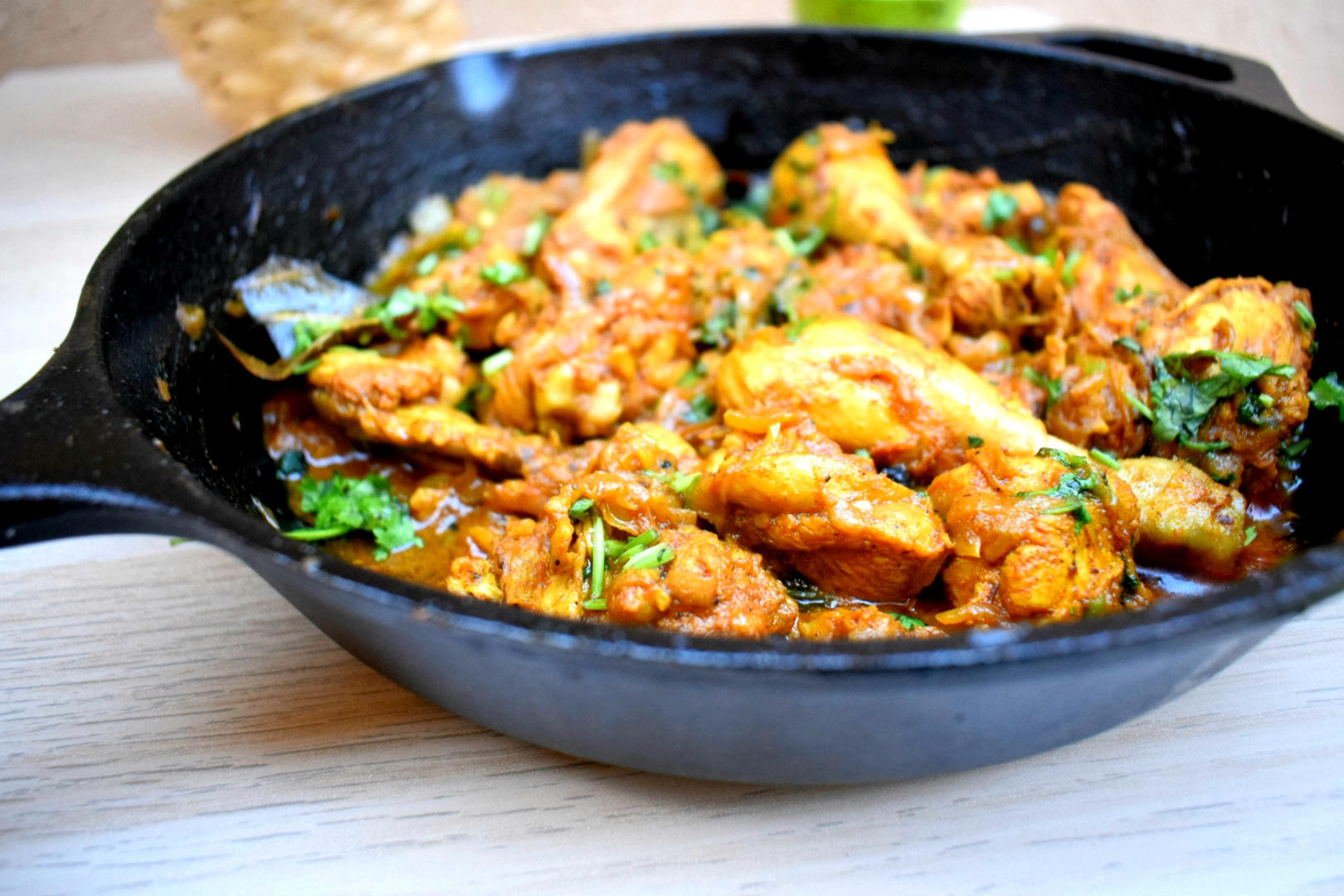 Happy Cooking!