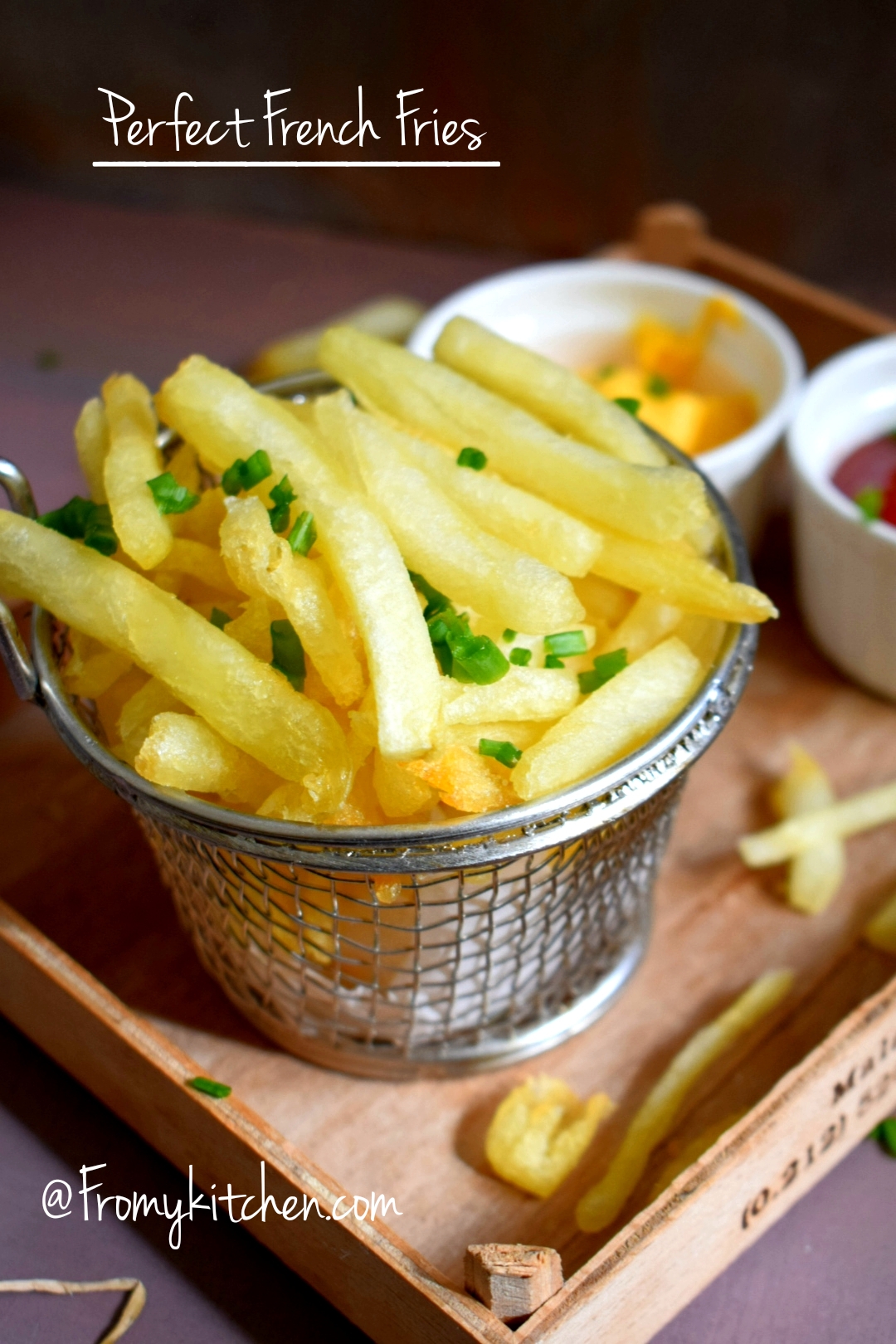 French fries are one such dish that kids and adults crazily love alike! To make perfect crispy restaurant-style fries has always been challenging to many, so here is a foolproof recipe to make a crispy kids' fav Fries that you can freeze and make whenever they need!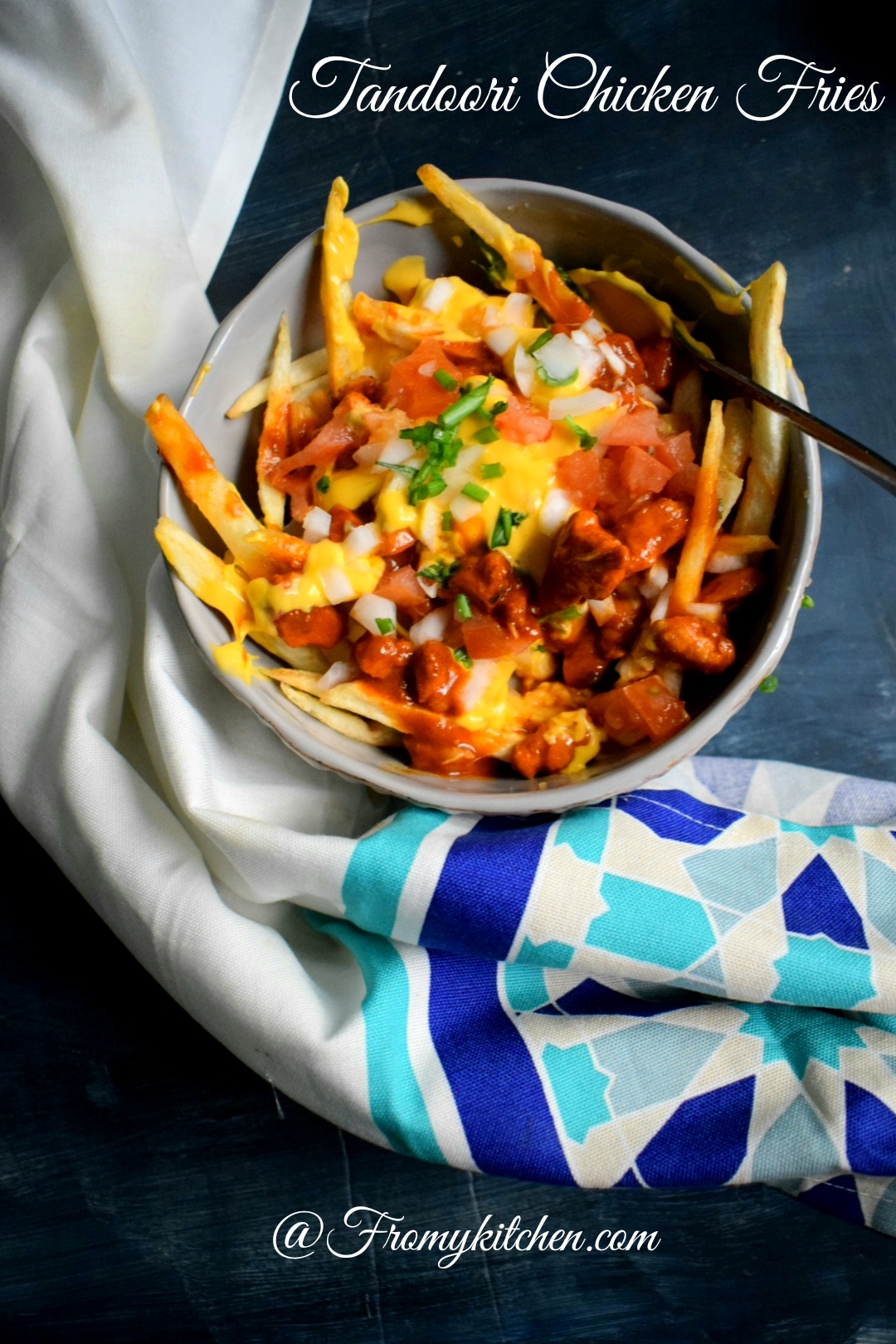 Along with french fries, I'm adding a recipe of something similar to Newyork fries! Kashif and Hubby are a great fan of their cheesy meat fries and Kashif was asking me to try that one in home for a long time! Last time we had their Butter Chicken fries which was finger-licking good! So I tried to recreate the recipe possibly the simplest way and my family enjoyed it to the core!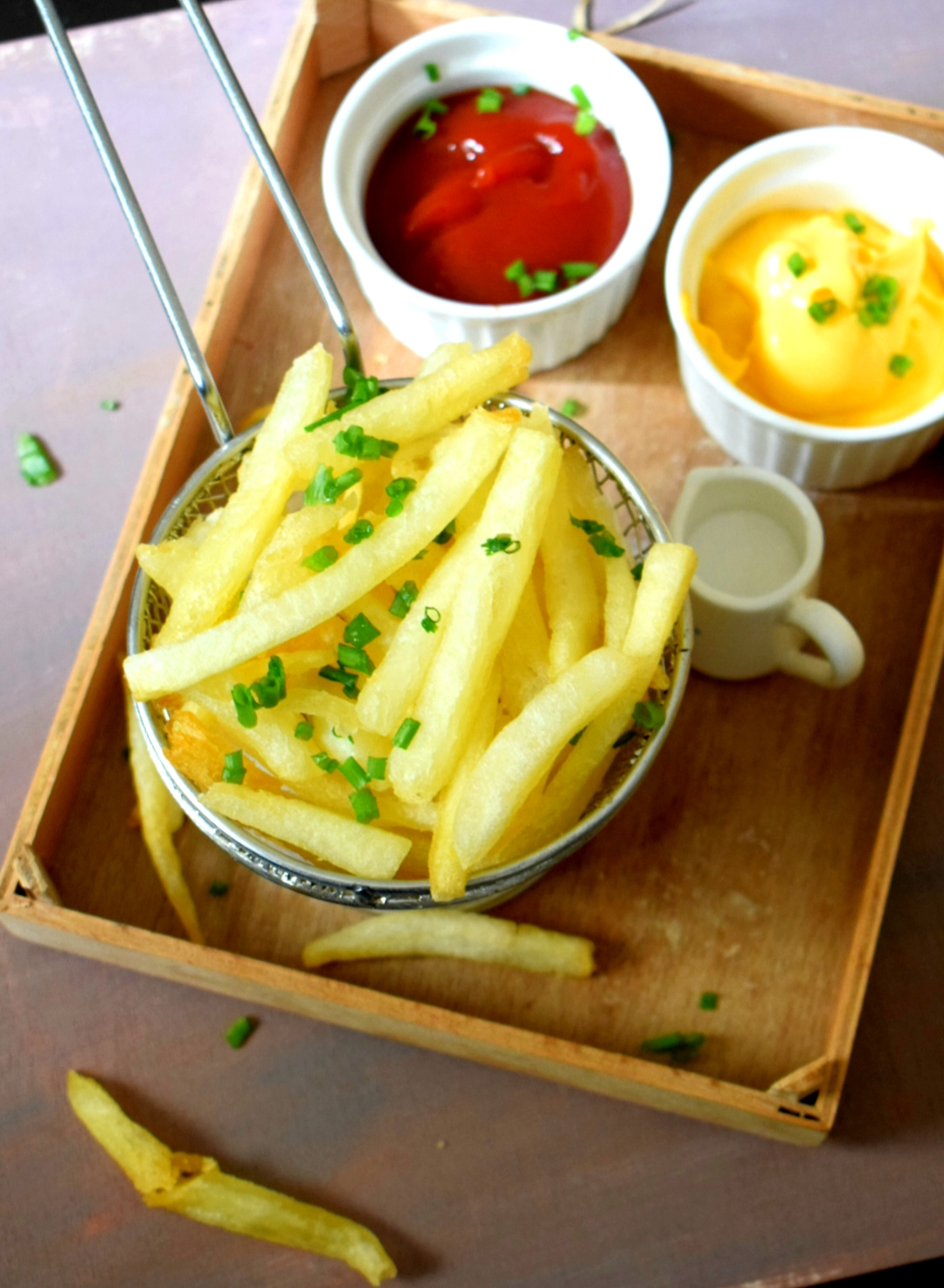 For cheese sauce, we make it like a bechamel sauce and add cheddar cheese to it!  You can also use the mix of cheddar and mozzarella and melt it. While talking about French fries my most favorite is the one from Mac D! It has a special flavor in their fries, that is because they use the drippings of burger in their oil!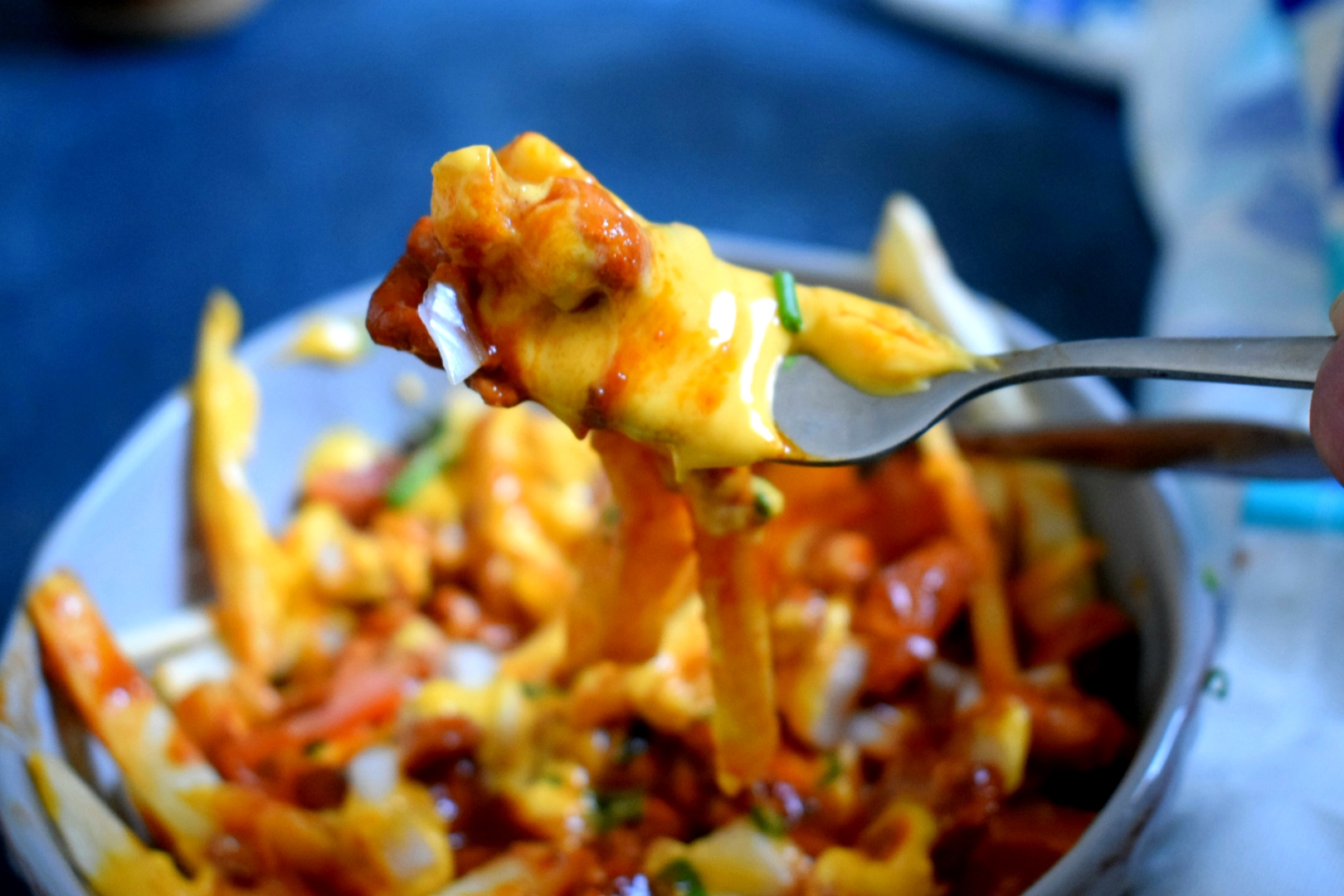 Let's check out how that perfect crispy fries are made in the video link below.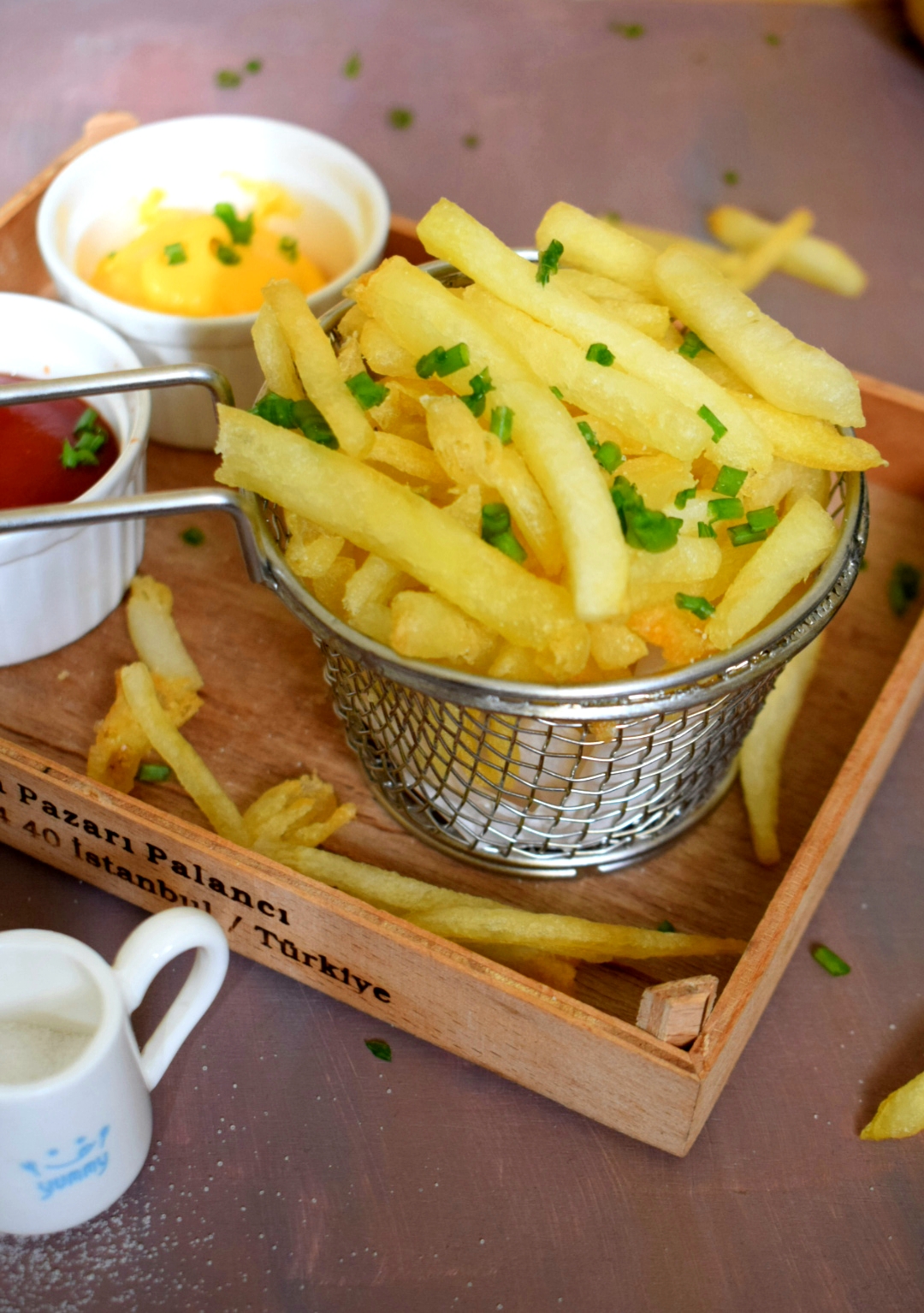 Here the important part is boiling and frying the potatoes before freezing!
Do not over boil or fry it, do only for  2seconds.
Video
For Tandoori Fries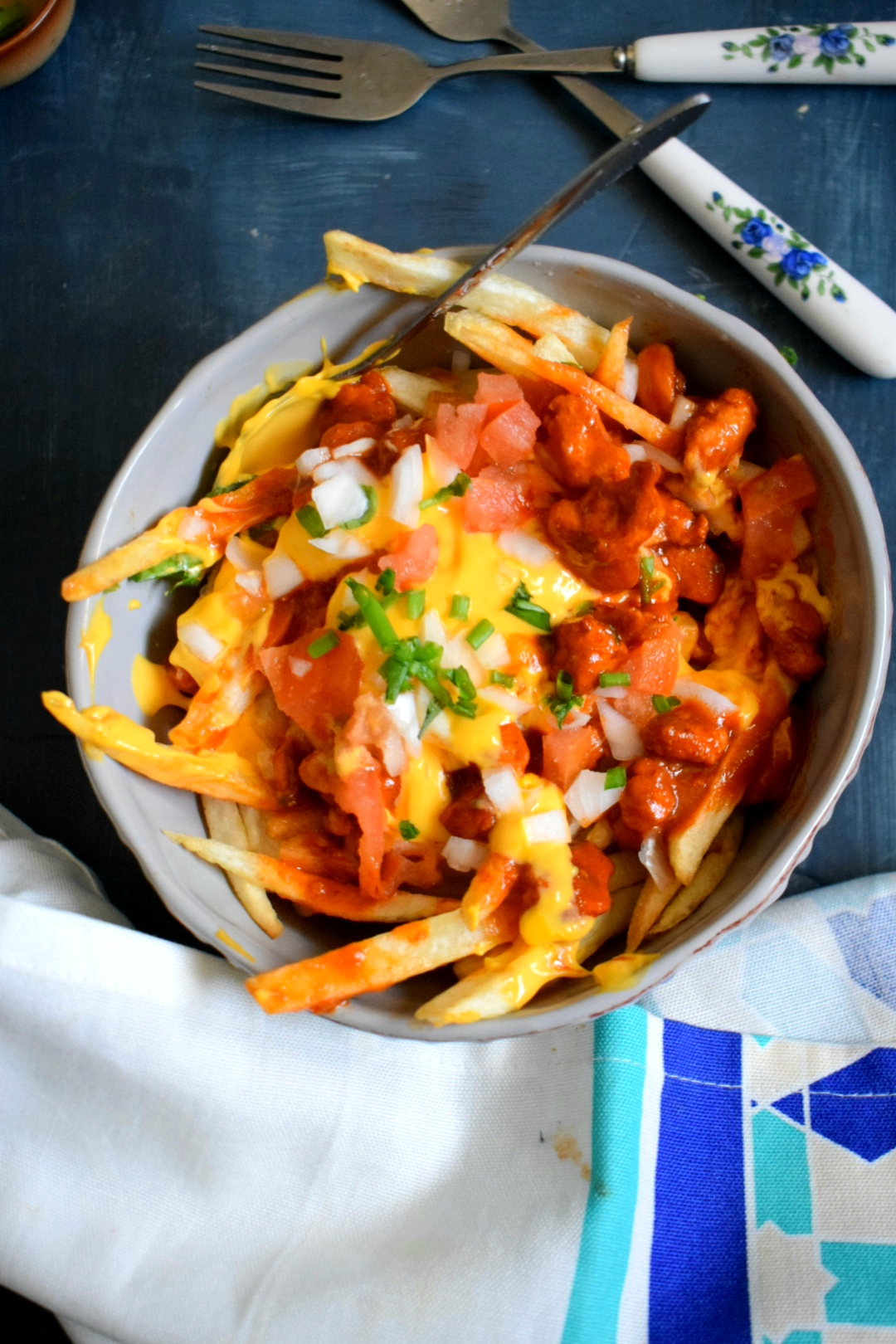 Marinate chicken with tandoori marinade( 1chicken breast fillet, 4 tbsp yogurt, 1 tbsp lemon juice, 1 tsp chilly powder, ginger garlic paste,1/2 tsp coriander powder, 1/2 tsp garam masala and cumin powder)
1 tbsp oil
1 tbsp tomato paste
1tbsp ketchup
salt to taste
Some water and cilantro
veggies like onion, tomato, spring onion sliced
Cheddar cheese sauce or the mix of cheddar cheese slice and mozzarella cheese
For cheese sauce
2 tbsp butter
2 tbsp leveled Maida
1 cup milk
200 gm cheddar cheese
Melt butter add flour and cook it for few sexonds, then add the dlour and cook it until it boils. Then add the grated cheddar cheese and wait until it melts.
Method
Marinate chicken and keep it aside for 1/2 an hour. Chop it into small pieces
In a pan pour oil and cook the chicken.
Then add the tomato ketchup and paste mix well and add some water, cook and simmer it.
Add cilantro and salt if needed. Mix and keep it aside,
Place the fries in a bowl, pour the tandoori chicken sauce, cheese sauce and veggies and dig in!
If you are using cheese slice just melt it before serving.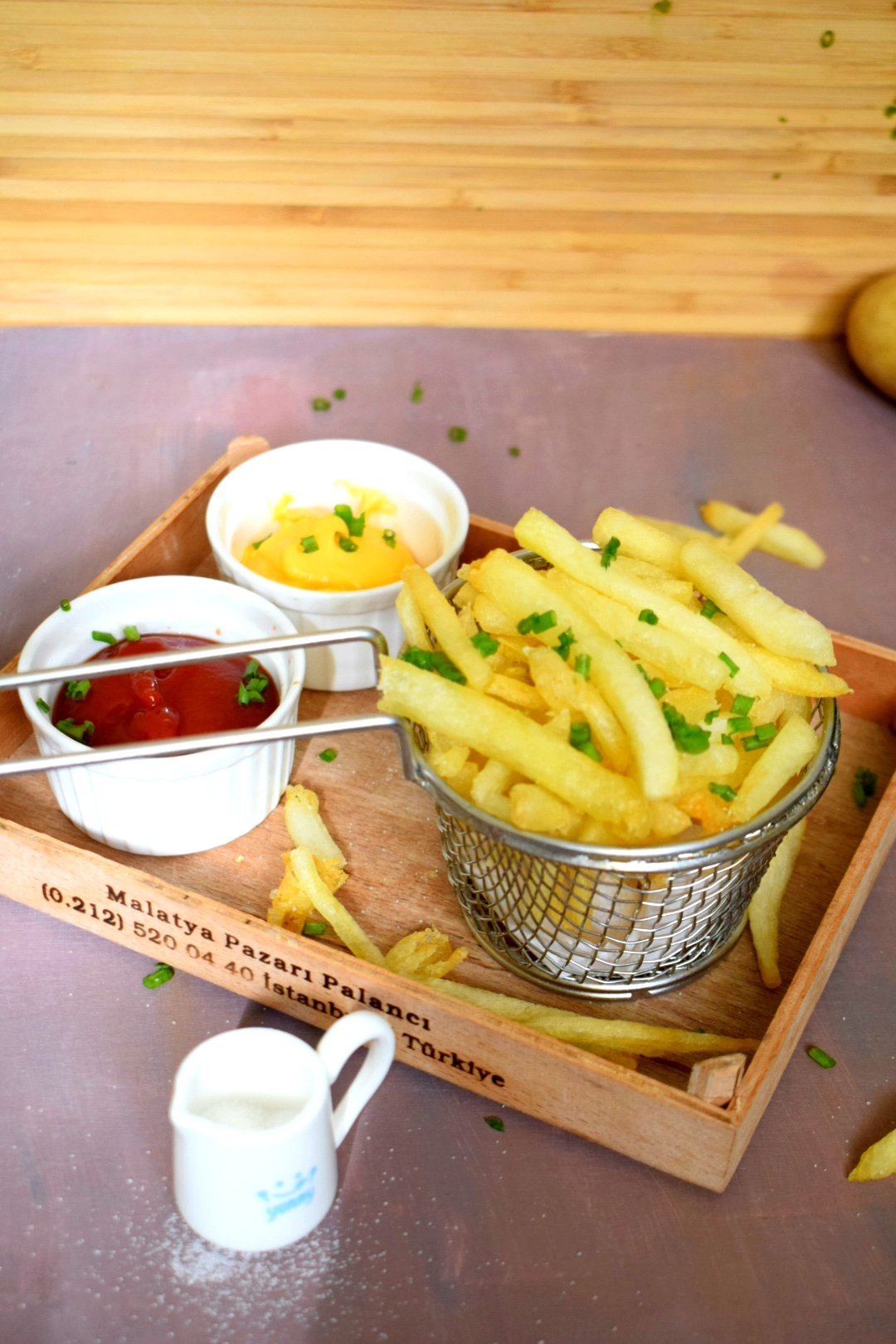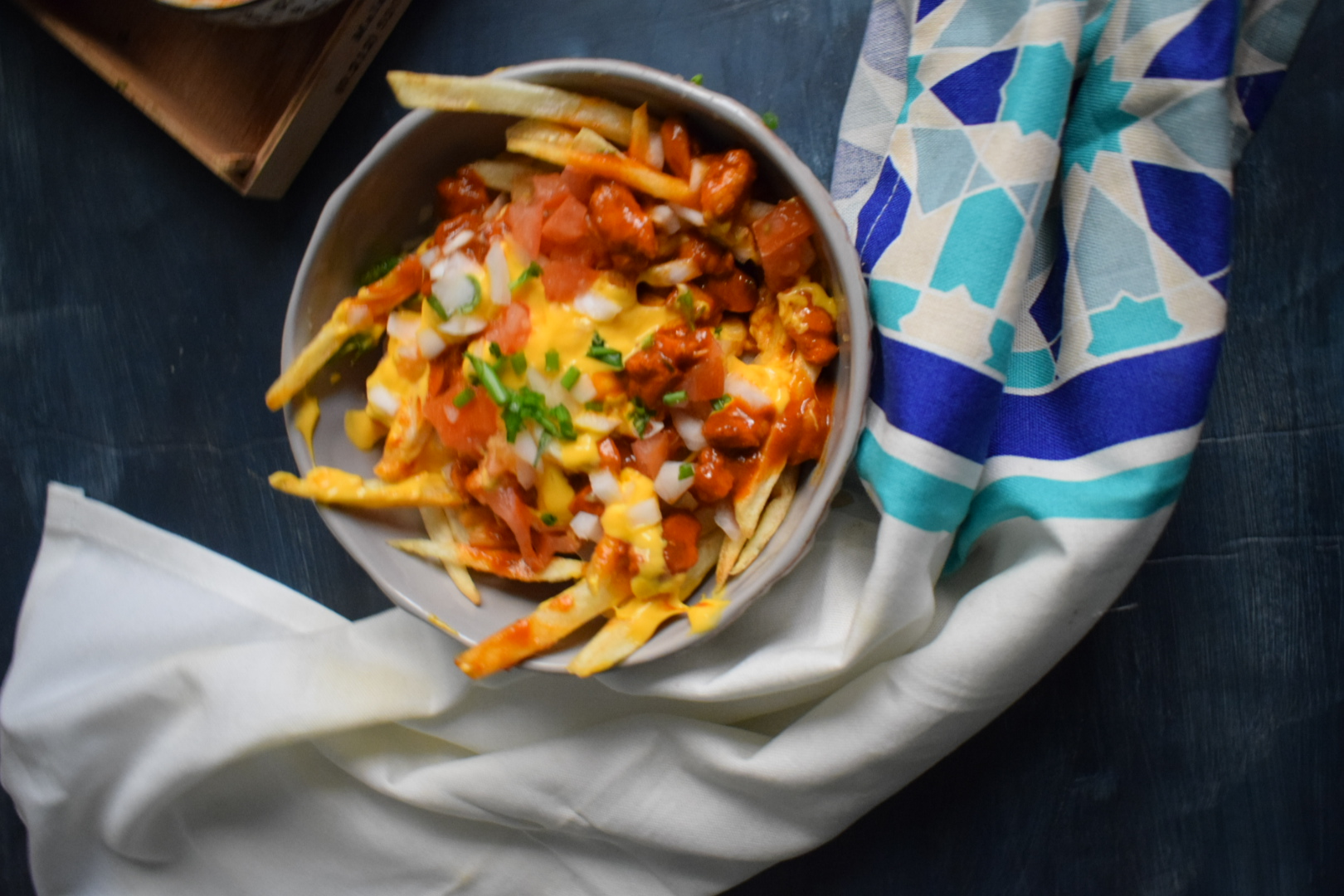 Enjoy! Climate is very apt for a cheesy tandoori fries!