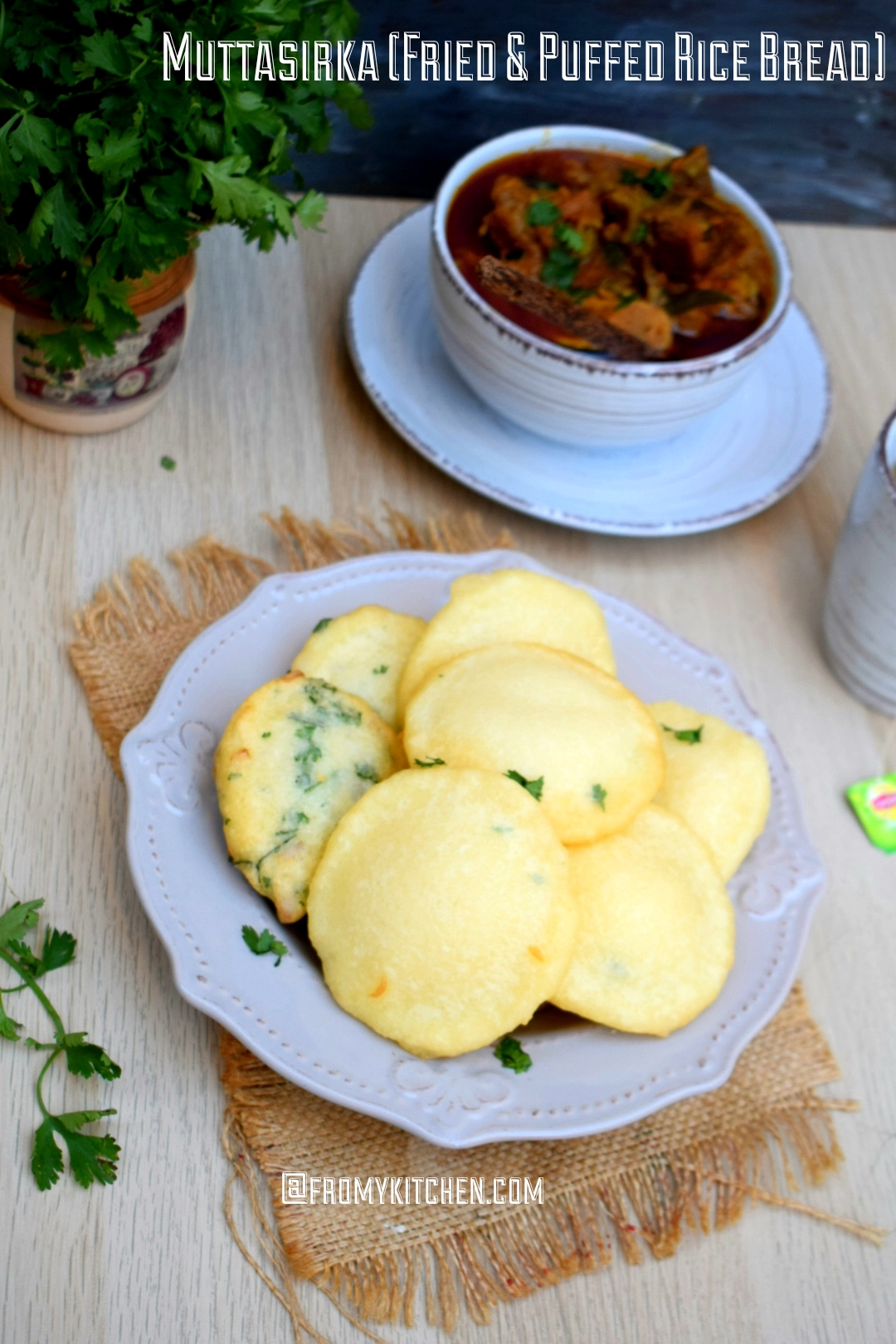 Muttasirka is a soft pillowy bread made out of parboiled rice and eggs which is fried to perfection. This is one of the famous bread at our place which is favorite for almost everyone! Beef curry is a killer combo with these cute little bread. A Thalassery delicacy!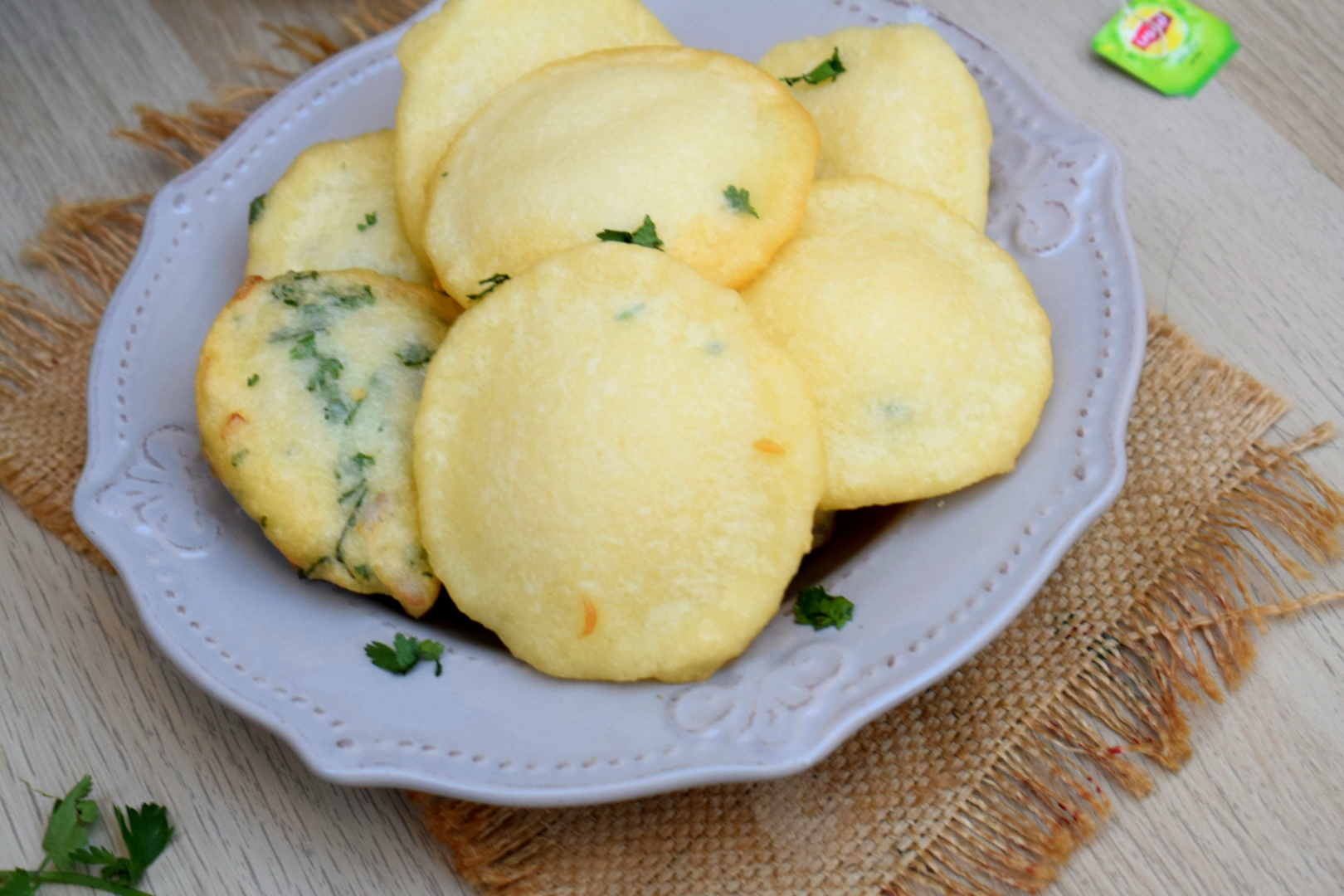 This is the most requested recipe when i shared it to my IG stories! Sorry for the delay guys, hope you all will enjoy and try this recipe! Those who are experts in making this please ignore😉 This is one of my family's favorite dishes, but i always struggle to get a perfect looking muttasrika as my muthumma used to make the best and softest muttasirka, This time i learned it by standing at her side without missing any steps.
  Here the consistency of the batter is the most important part while preparing this bread. It's quite challenging for me to make a perfect muttasirka till last year and now i perfected it Alhamdulillah! Whenever i cook this my hubby used to tell "its good, but not as good as the one made at your home" which makes me 🙄 But now he also satisfied!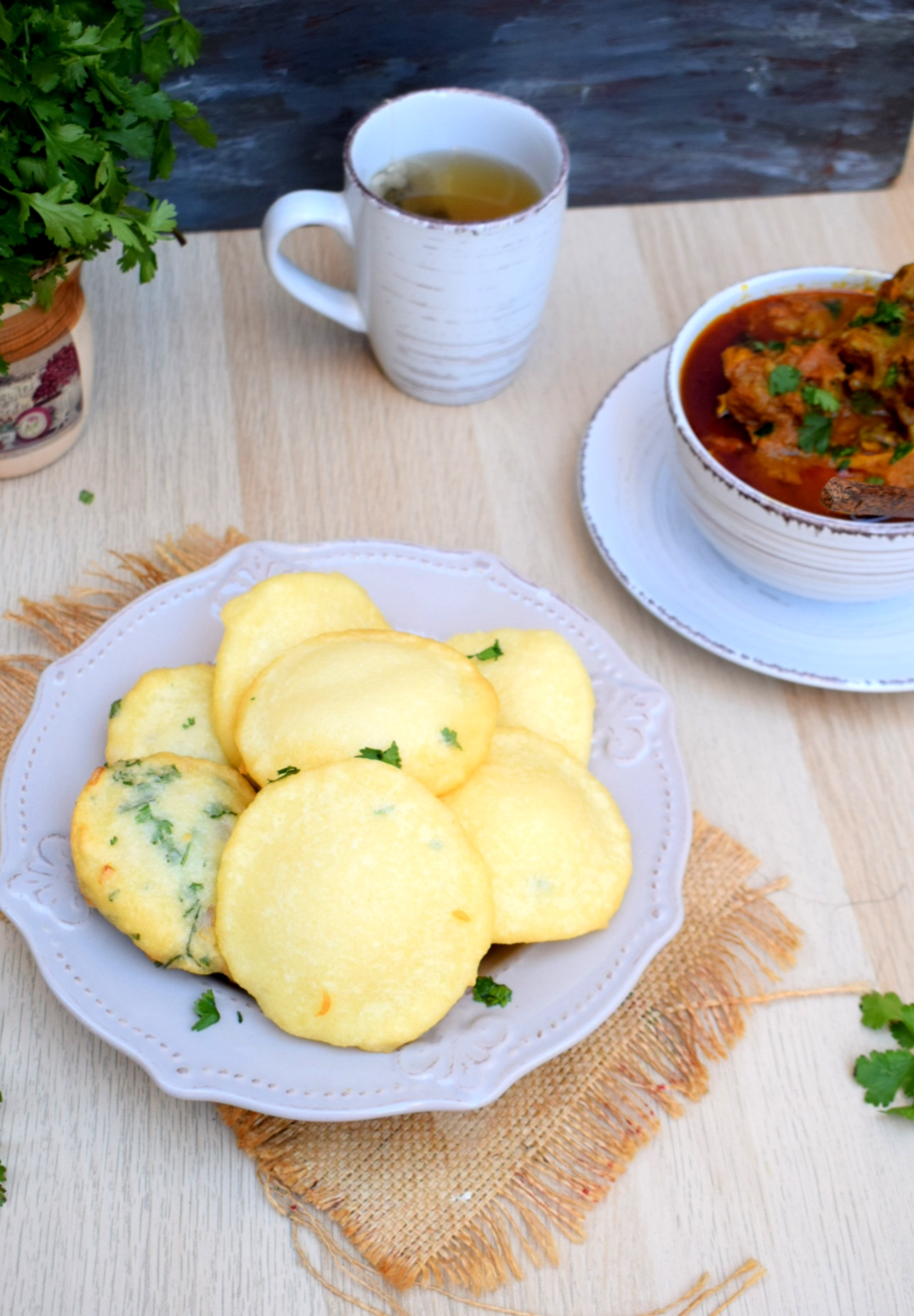 So let's check it out the recipe
Ingredients
2 cups parboiled rice
water to soak
2 eggs
salt to taste
Water to grind
To make masala muttasirka
onions finely chopped
green chilies
curry leaves and coriander leaves finely chopped
If you like you can also add grated carrots.
Method
The bold points are to be noted carefully.
Soak the parboiled rice in hot water for 5 hours. The water should be hot to touch(not warm or rolling boil)
Wash and drain the rice after 5hours.
In a mixer jar add half of the rice, 1 egg and salt with 1/2 cup of water or less than that. Grind it to a smooth paste(the tricky part) Mix it with a spatula in between. if you feel like the batter is not running through the mixie, if it's too tight add a bit more water)
Do the same with the next batch.
If the batter is too tight or thick adjust the consistency by adding water and make a pouring consistency batter, By pouring consistency i meant thick pouring batter, the runny batter will not give you the perfect soft muttasirka. You can check the video for consistency!
Now if you are making masala muttasirka add the veggies in the batter and mix well, or you can make it plain.
Heat oil in a Kadai on medium-high.
Pour a ladle full of batter leave it without touching it will puff up on its own. Then after few seconds flip it. When it slightly changes the color take it to a kitchen towel.
Have it hot with spicy Malabar beef curry.
Video!
Enjoy!