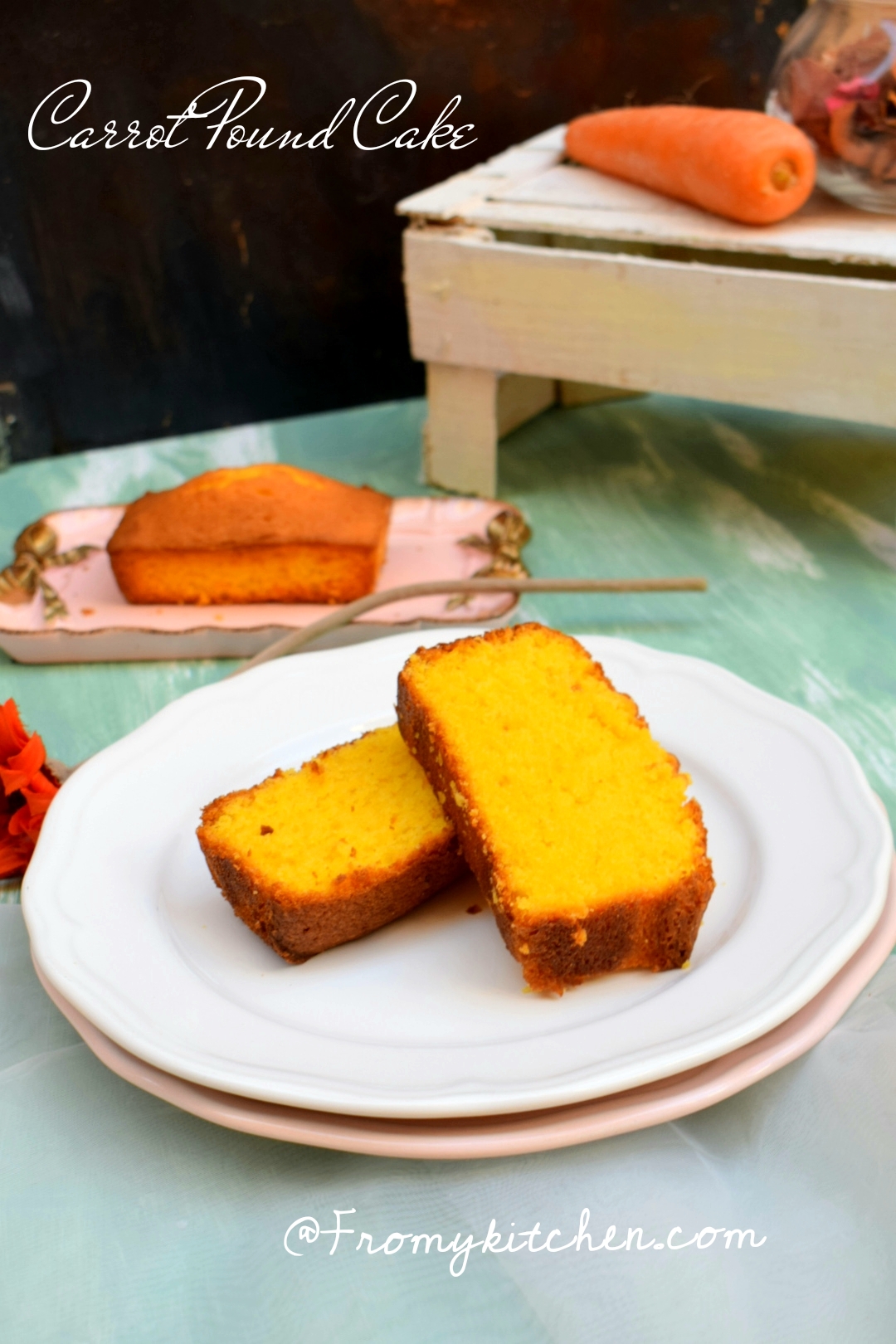 Pound cakes are buttery fluffy cakes made with basic ingredients like butter, flour, sugar and eggs! In this cake we got a light orange color and goodness of carrots in it! It's so yum and perfectly sweetened cake that goes well with a cup of tea or coffee. Surely a crowd pleaser!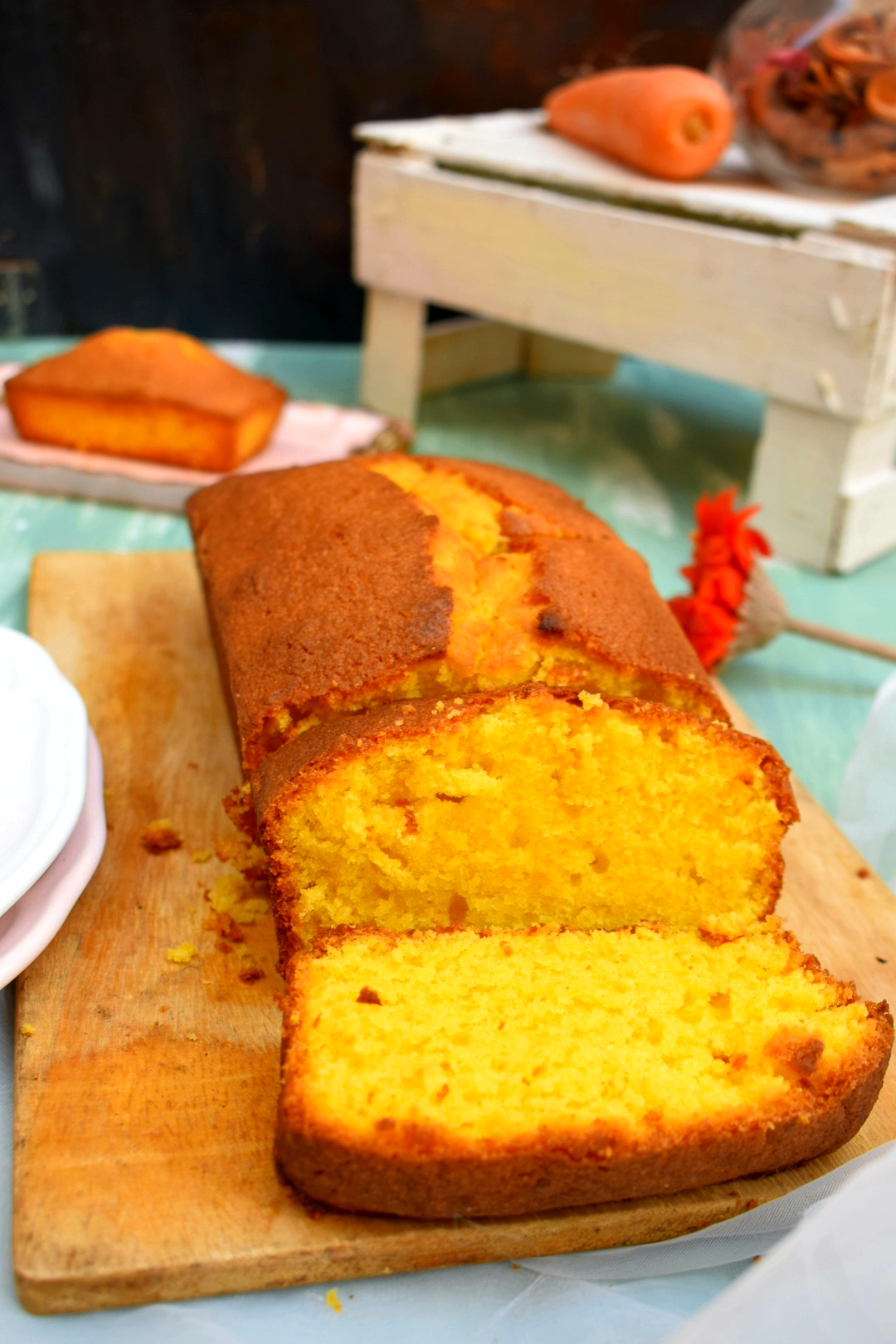 In our place, it's known as butter cake and everyone just loves it. I have a basic butter cake recipe on the blog! If you wanna include carrots or veggies like pumpkin in your cakes this one will be a great option. Pound cakes are usually baked in a loaf pan or bundt pan. It has a spongy yet moist and great texture in it.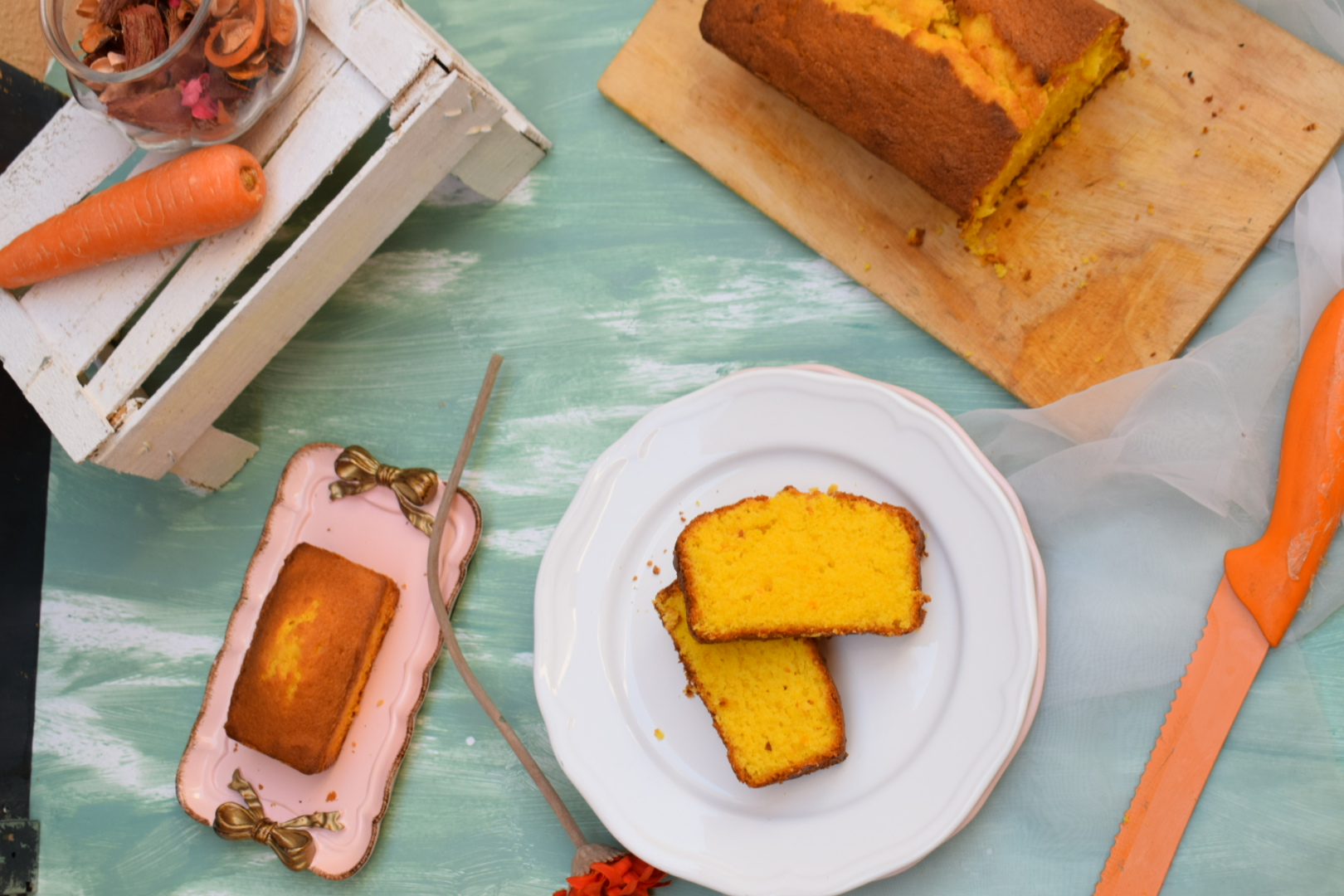 My kids and just loved it. You can pack it in tiffin or serve it as a tea time snack. In IG I and my friend Asheera started a new bake to share session and we are going to share baking stories each Thursday with you all! If anyone interested can join us! So in this series, we are sharing pound cakes. I hope you all will love this and excited as much as we are.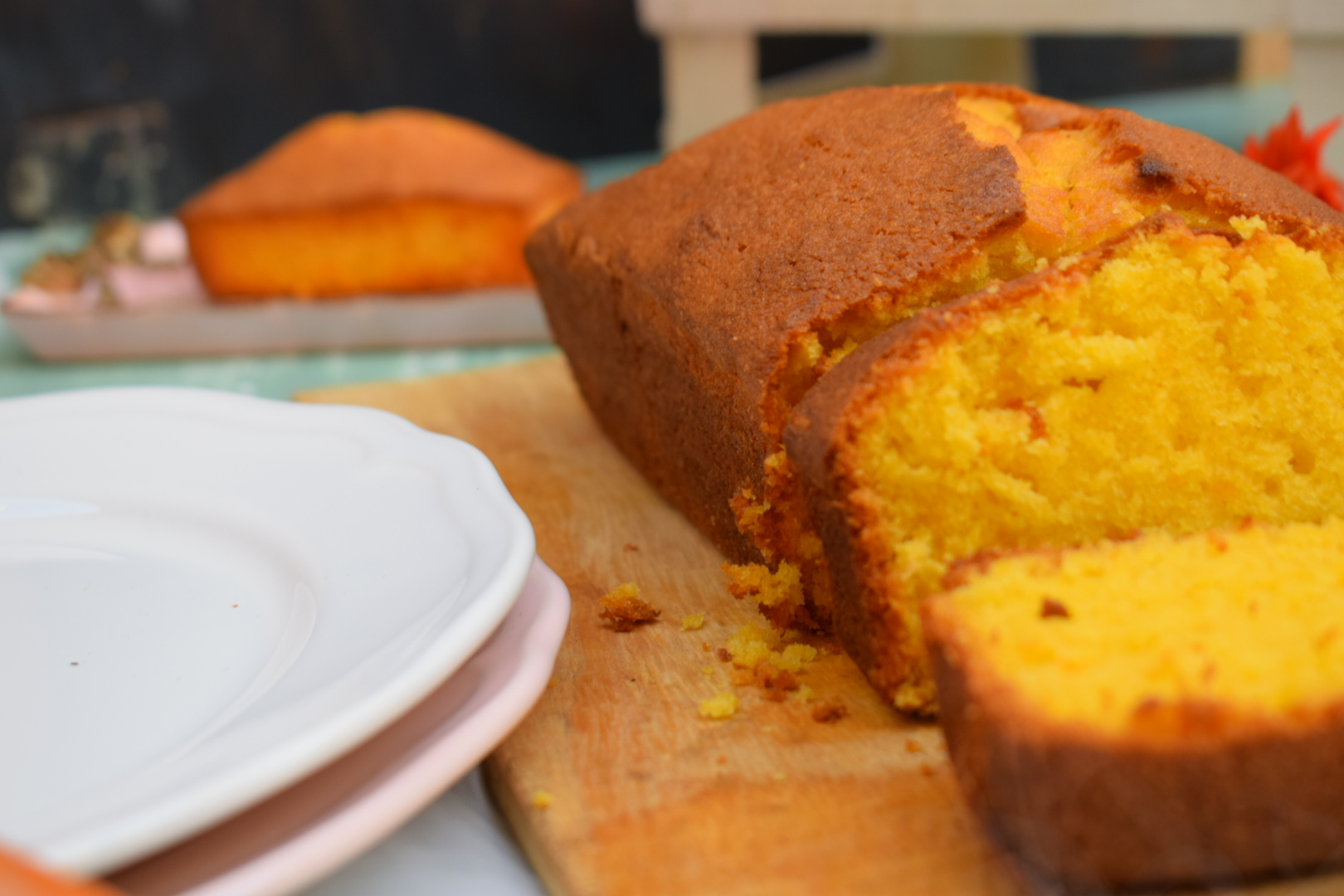 Let's hop to the recipe!
Ingredients
180 gm butter (room temp)
1 cup +3 tbsp sugar
3 eggs
1 tsp vanilla essence
1 & 1/2 cups all-purpose flour
1 tsp baking powder
1/2 cup carrot puree (3 medium carrots)
3 tbsp milk
Method
Boil the carrot, puree it and keep it aside
Powder the sugar.
Cream the butter, then add powdered sugar and beat well.
Add eggs one at a time and beat.
Add in vanilla and mix
Add the carrot puree and beat. It may split but it will be fine when you add the flour
Mix the flour and baking powder and sieve it to the butter mix, fold in with 3 tbsp milk, or beat just until everything is incorporated.
Grease a loaf pan or bundt pan and pour the batter in it.
Bake it @180 degrees for 45 to 50 minutes or until the toothpick inserted comes out clean!
Video
Happy Baking!