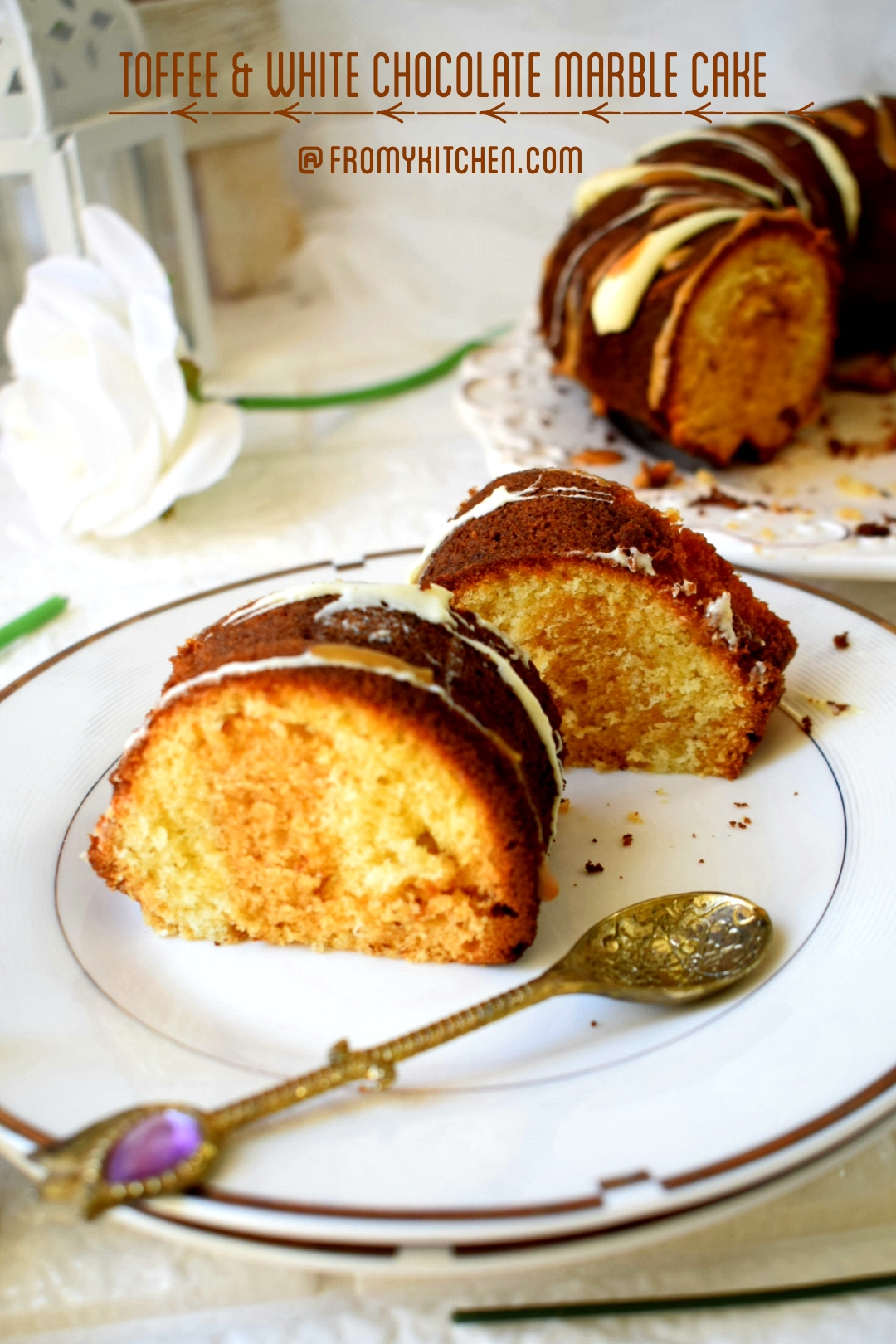 Marble Cakes are always a delightful treat to the eyes and tummy! So here is my version of white chocolate and toffee Marble CAke! Instead of chocolate, I used toffee (dulce de leche) and the flavor was so good, Yes I know the color is not that vibrant and attractive as chocolate, but i guarantee the taste!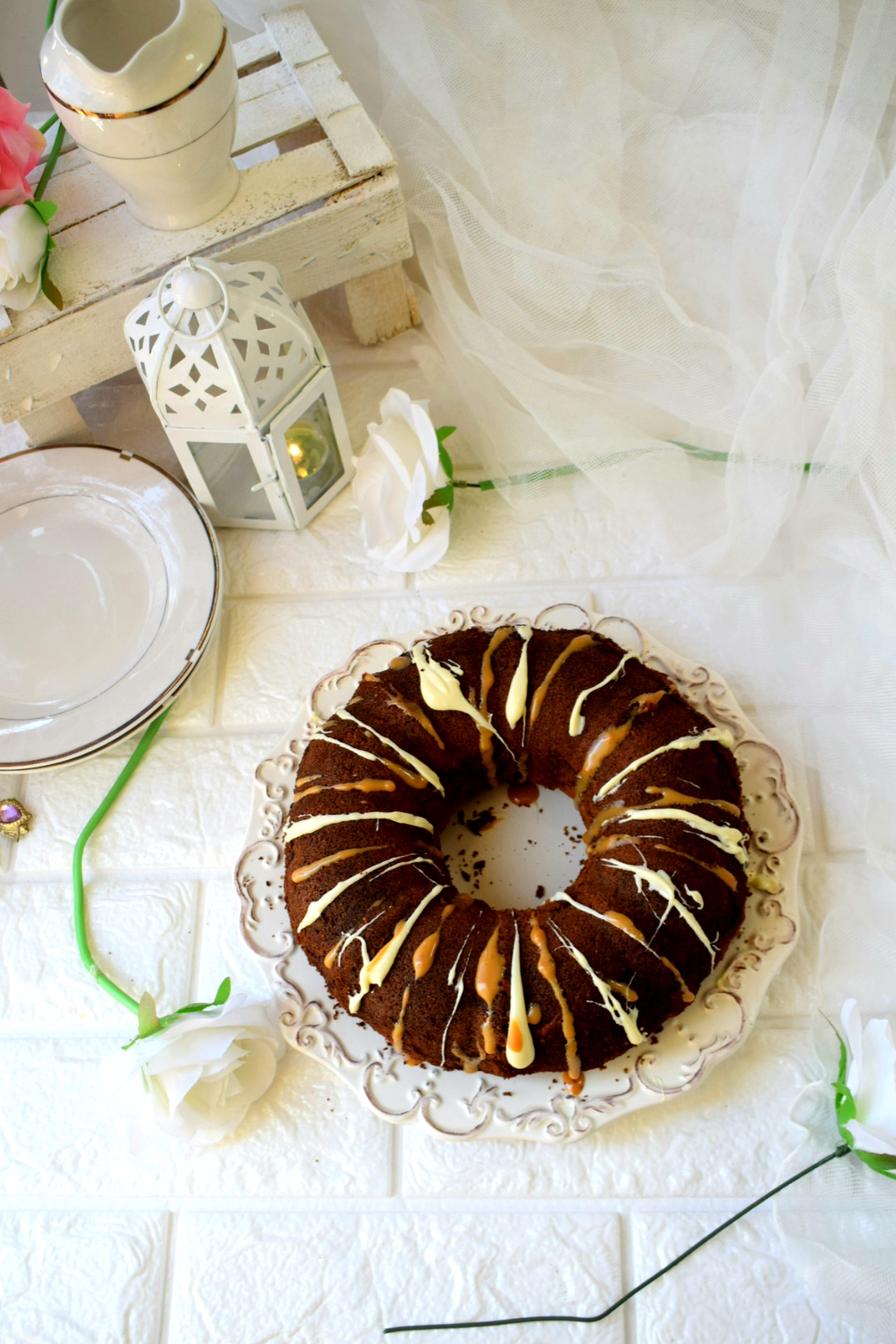 If you don't like toffee flavor, you can easily replace the toffee over chocolate ! My younger one prefers plain tea cakes without any nuts, so i can't add any such to my cakes! If you are a toffee lover then you are on business!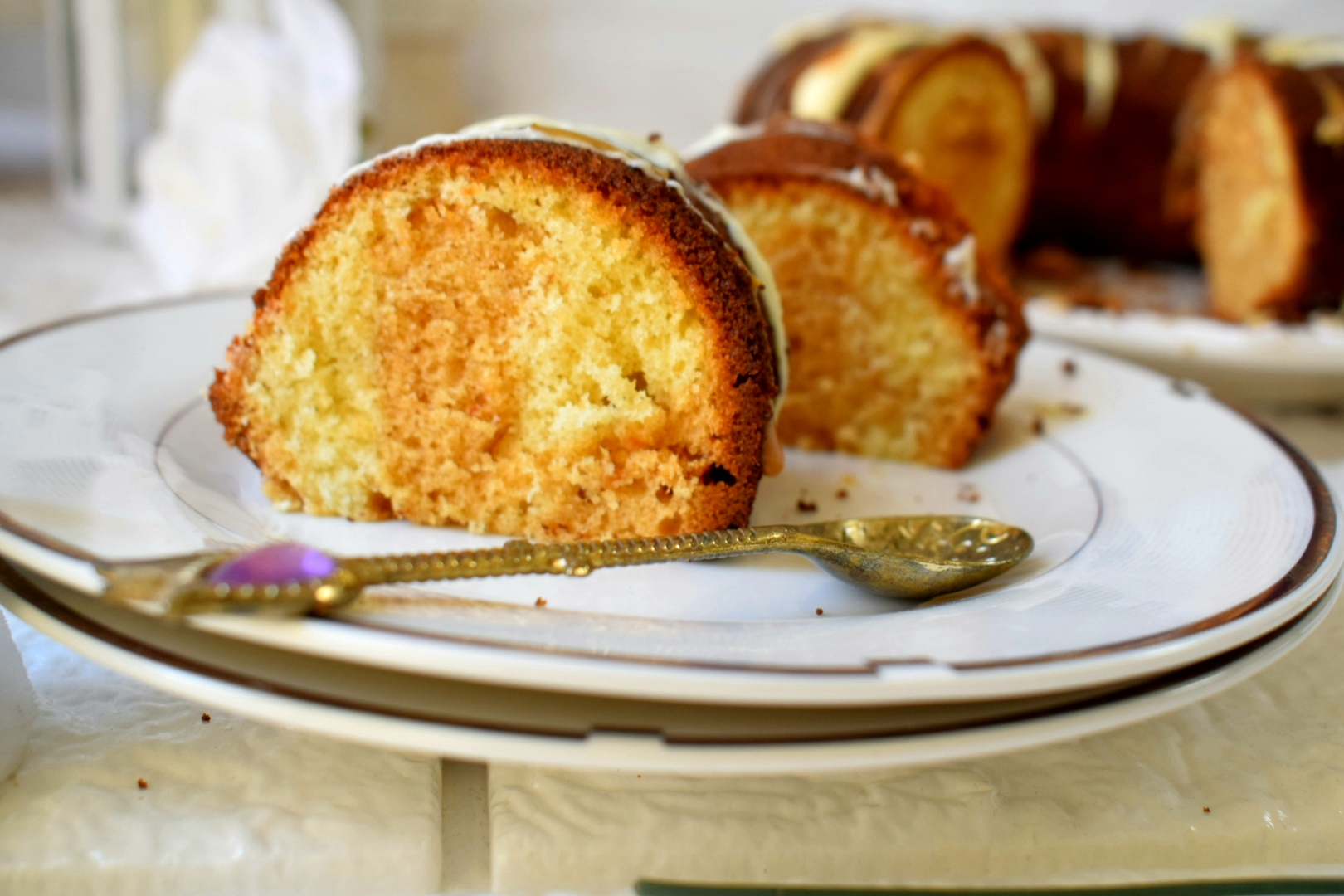 A Perfect slice of tea cake to have with a cup of hot coffee or tea! You can also make it in a loaf pan! I use bundt pan!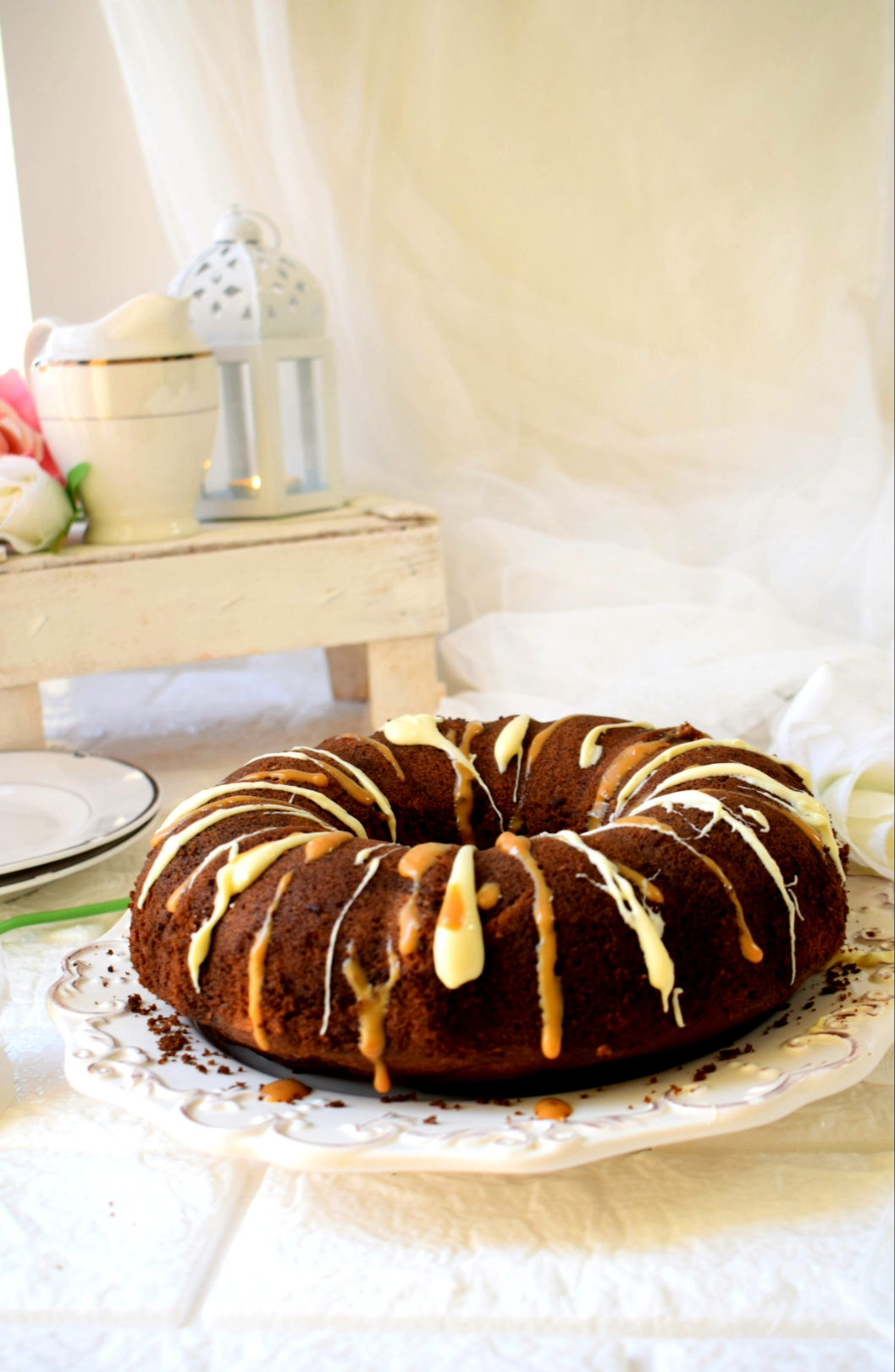 Let's hop to the recipe!
Ingredients
1 cup all-purpose flour
1 tsp baking powder
1/2 cup sugar
100 gm butter
4 eggs
1 tsp vanilla
1/2 cup white chocolate
3 to 4 tbsp dulce de leche or you can use 1/2 cup cooking chocolate
Method
Crack in 4 eggs and beat.
Add in the powdered sugar and beat well until it's pale and fluffy.
Add vanilla and room temperature butter mix it lightly until combined.
Sieve the flour and baking powder to the egg mixture and lightly beat until its incorporated.
Divide the batter into 2 portion.
Add melted white chocolate in one portion and 3 to 4 tbsp dulche del leche on other
Butter the pan and pour 3/4th of the white batter level it drizzle some dulce de leche and pour the brown batter over the white and then the remaining white batter(refer video) swirl it with a toothpick and bake it " 180 degrees preheated oven for 40 minutes or until the toothpick inserted comes out clean.
Video!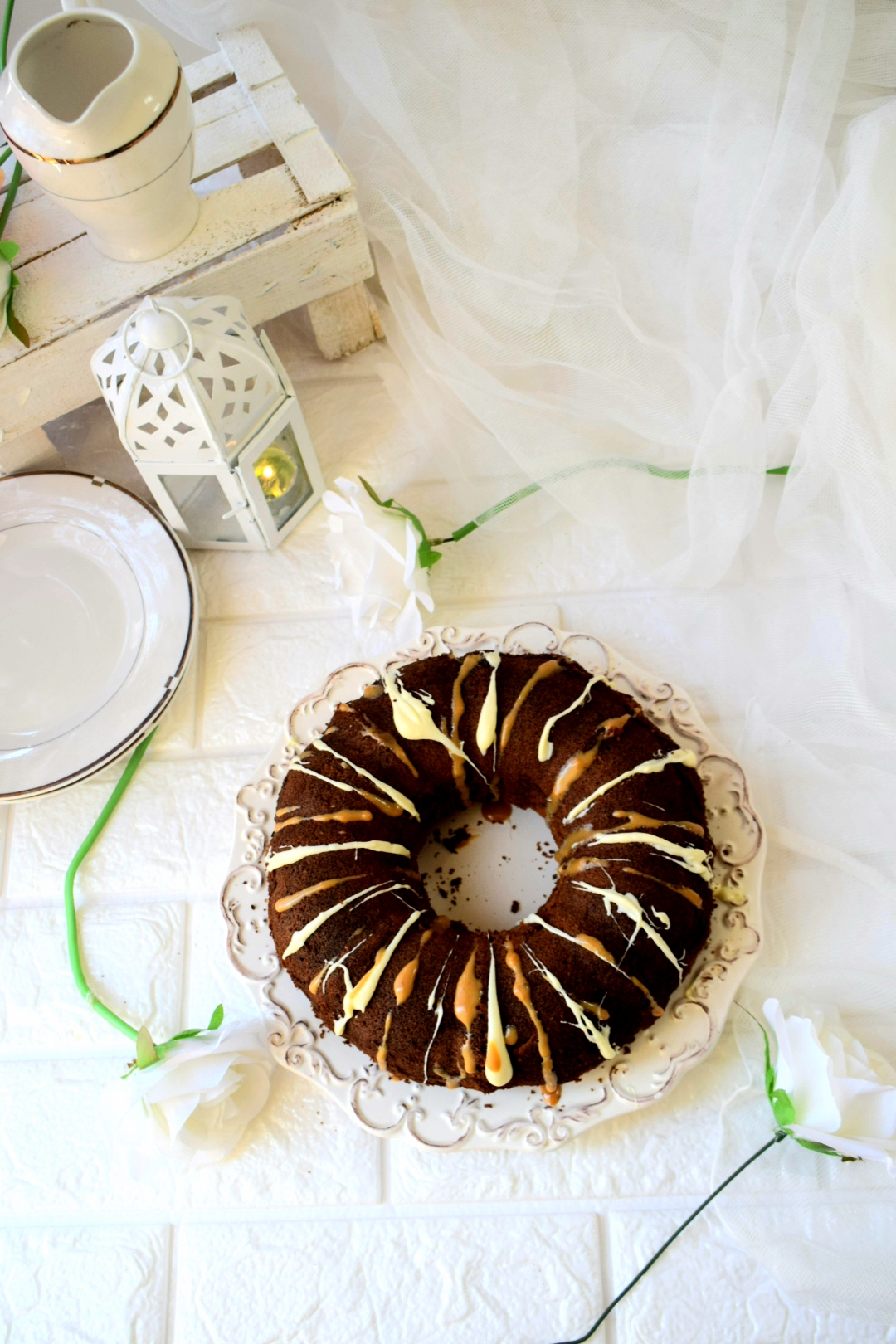 Enjoy!!