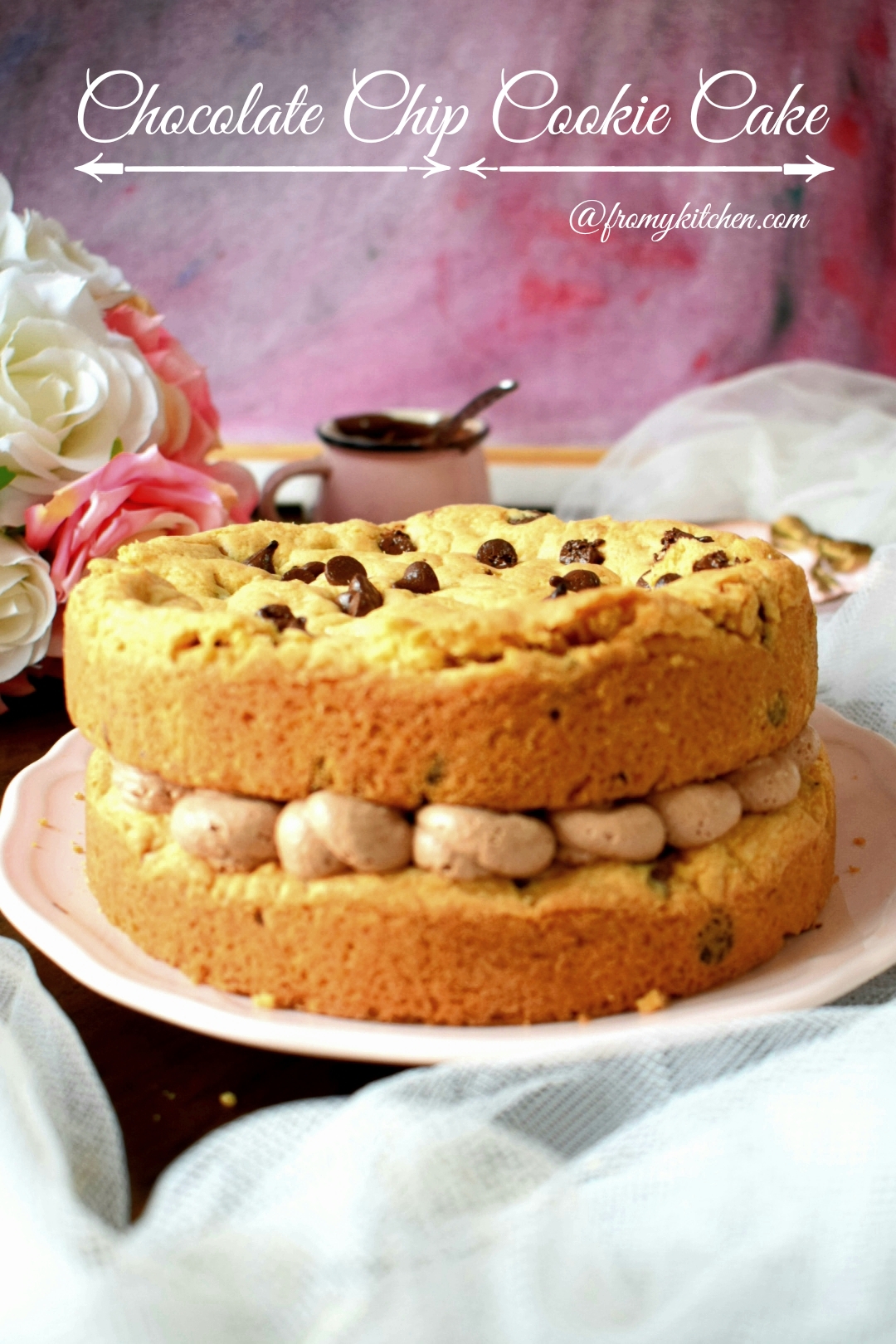 Chocolate Chip Cookie Cake is a giant cookie layered with chocolate ganache and delicious chocolate whip cream! That is a real indulgence for chocolate lovers, isn't it? The crispy edge and the soft gooey center with all those chocolate yumminess are too good to say no!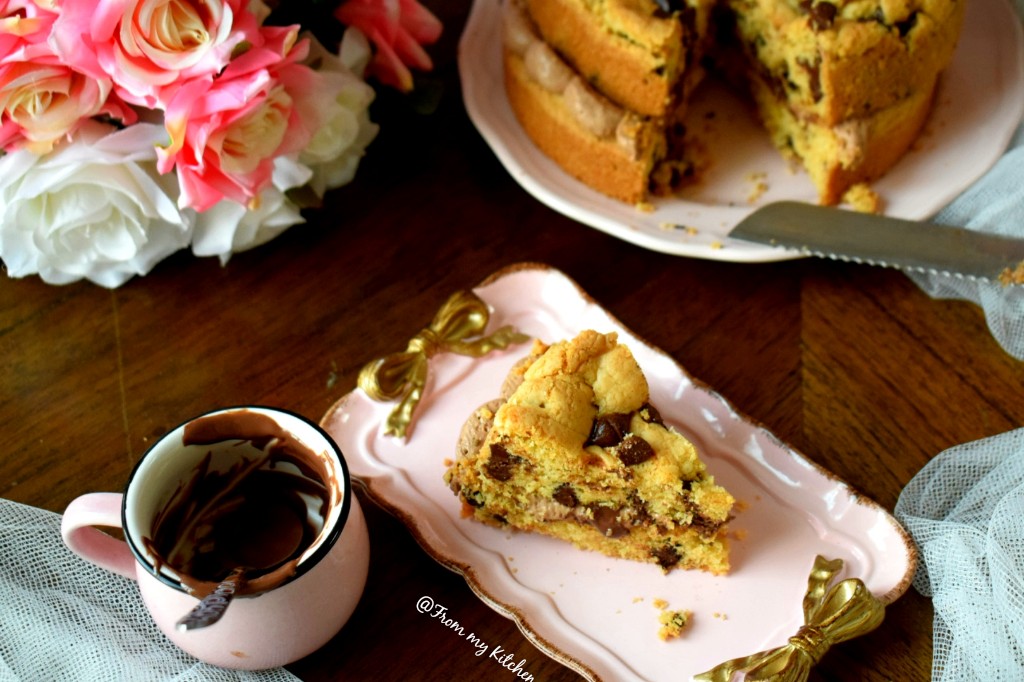 This will be a great treat for kids! This one was made when Kashif's friends were here and they thoroughly enjoyed it! So if you have kids coming around or a kids party u can easily make them happy with this chocolatey treat. If you don't want it too thick go for a broad pan but remember to reduce the cooking time. Instead of layering, you can also serve with chocolate ganache and ice cream.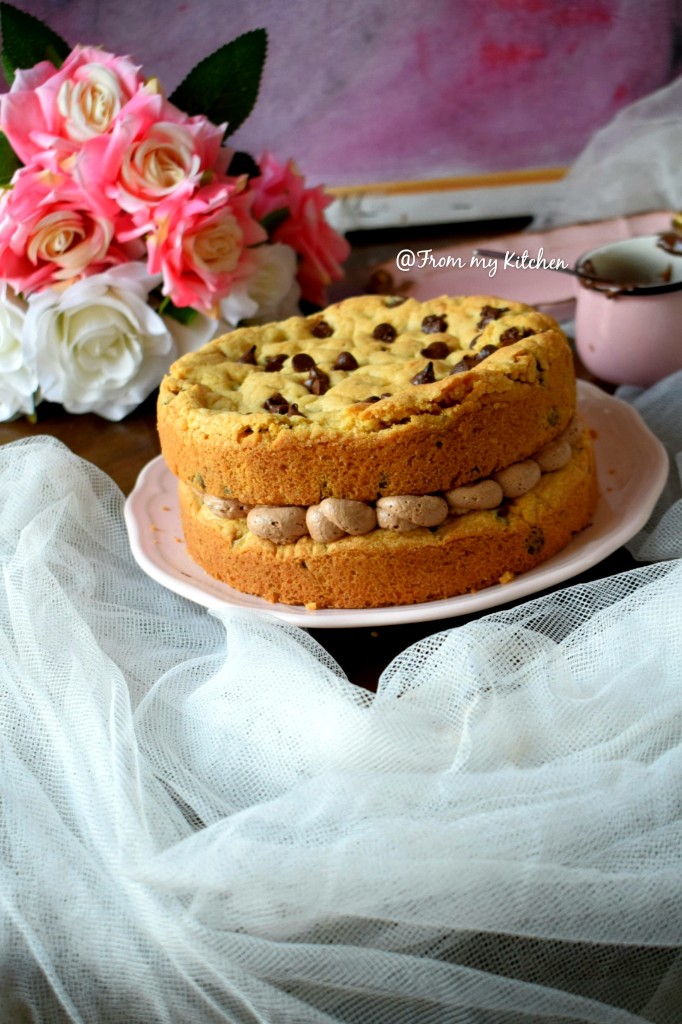 I also have a perfect chocolate chip cookie and a pizzookie recipe on the blog if you want. This is insanely delicious that I bet you will be addicted to this! So without making you droll more let's go through the recipe!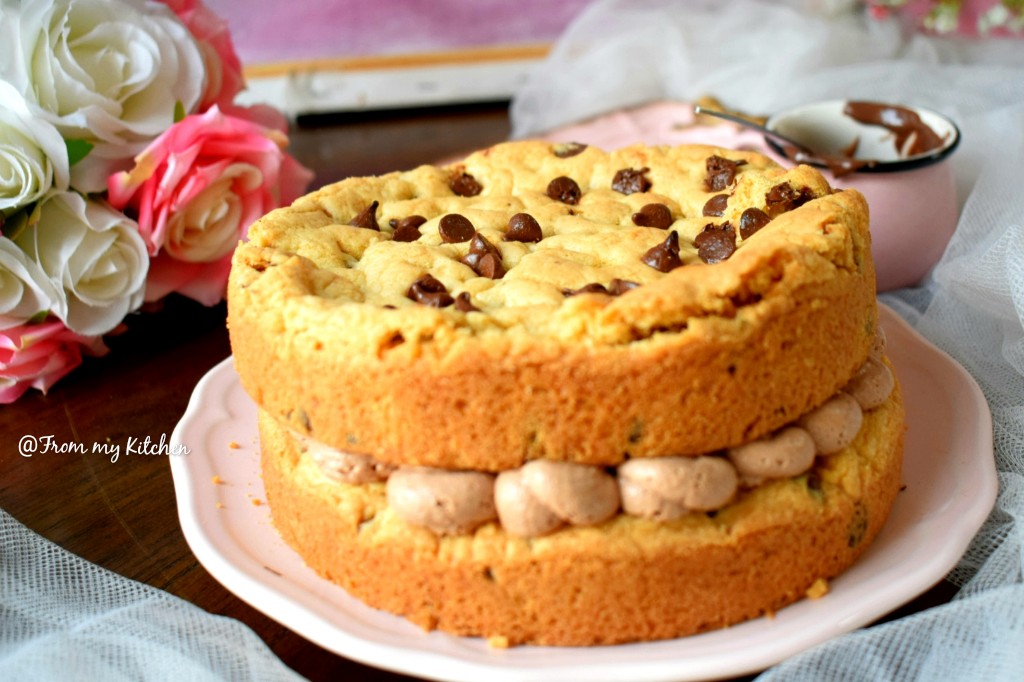 INGREDIENTS
2 cups all purpose flour
1 & 1/2 tbsp cornflour
1 tsp baking powder
1/2 tsp baking soda
A pinch of salt
170 gm butter
1/2 cup sugar
3/4th cup brown sugar
1 egg
4 tbsp milk + 2 tbsp more
1 tsp vanilla essence
1 cup chocolate chips
Chocolate ganache
Chocolate whip cream
METHOD
Powder the sugar and keep it aside.
In a large bowl cream the room temp butter, then add powdered sugar and cream well.
Add egg and vanilla mix well to combine. Then add the milk and beat well and make it fluffy.
Mix together all the dry ingredients and dump it to the wet and beat until well combined. If the cookie dough is too thick add some more milk only 2 to 3 tbsp and mix again.
Now add the chocolate chips and mix well
Divide the dough into two equal portions.
Spray two round baking pan with oil and then spread the dough evenly into the baking pans.
Sprinkle some more chocolate chips on the top and bake it at 180 degrees preheated oven for 15 to 20 minutes or until it is lightly crisp on the sides. Don't overcook it.
When it's lightly cold gently loosen the sides and transfer it to a serving dish.
Pour the melted chocolate or you can use Nutella evenly on top.
Then whip cream (optional) then cover it with other cake and dig in!
Video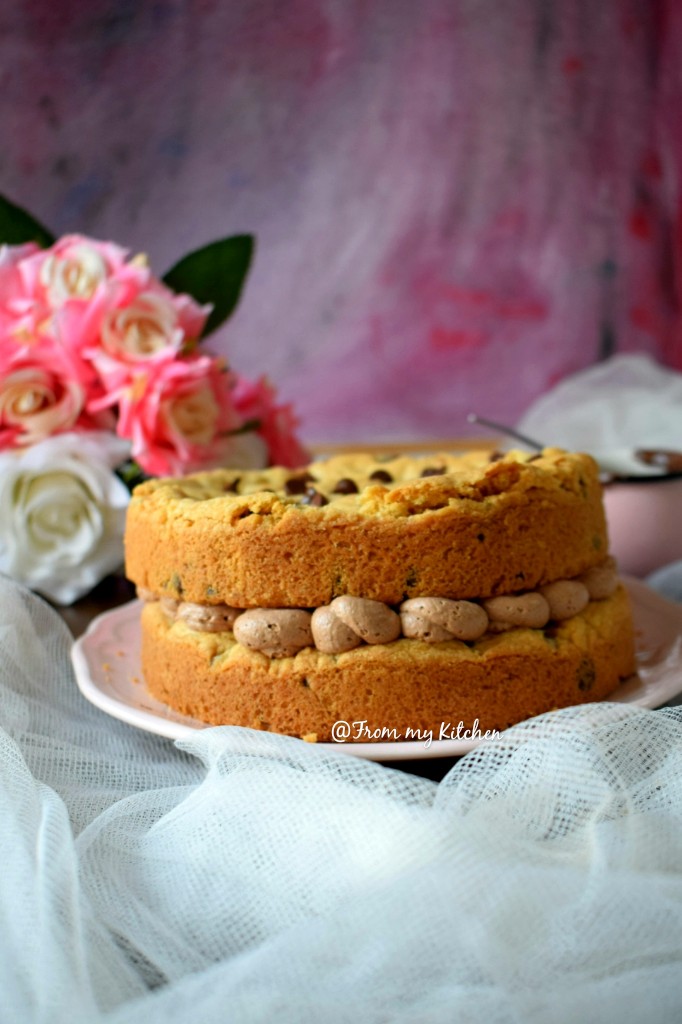 Hope you all will love this!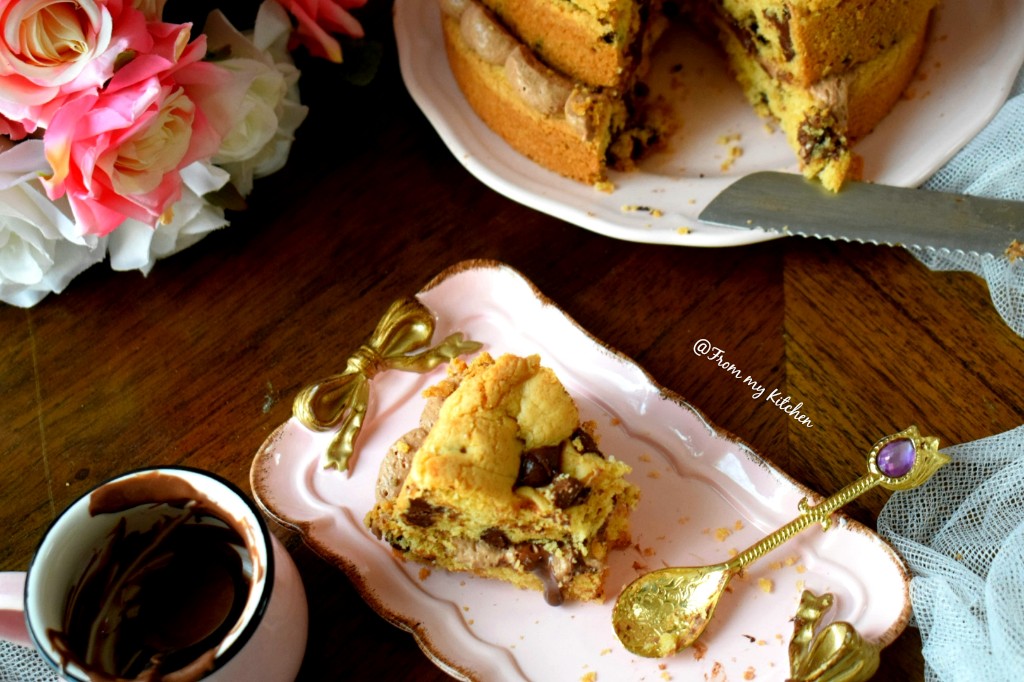 Happy Baking!