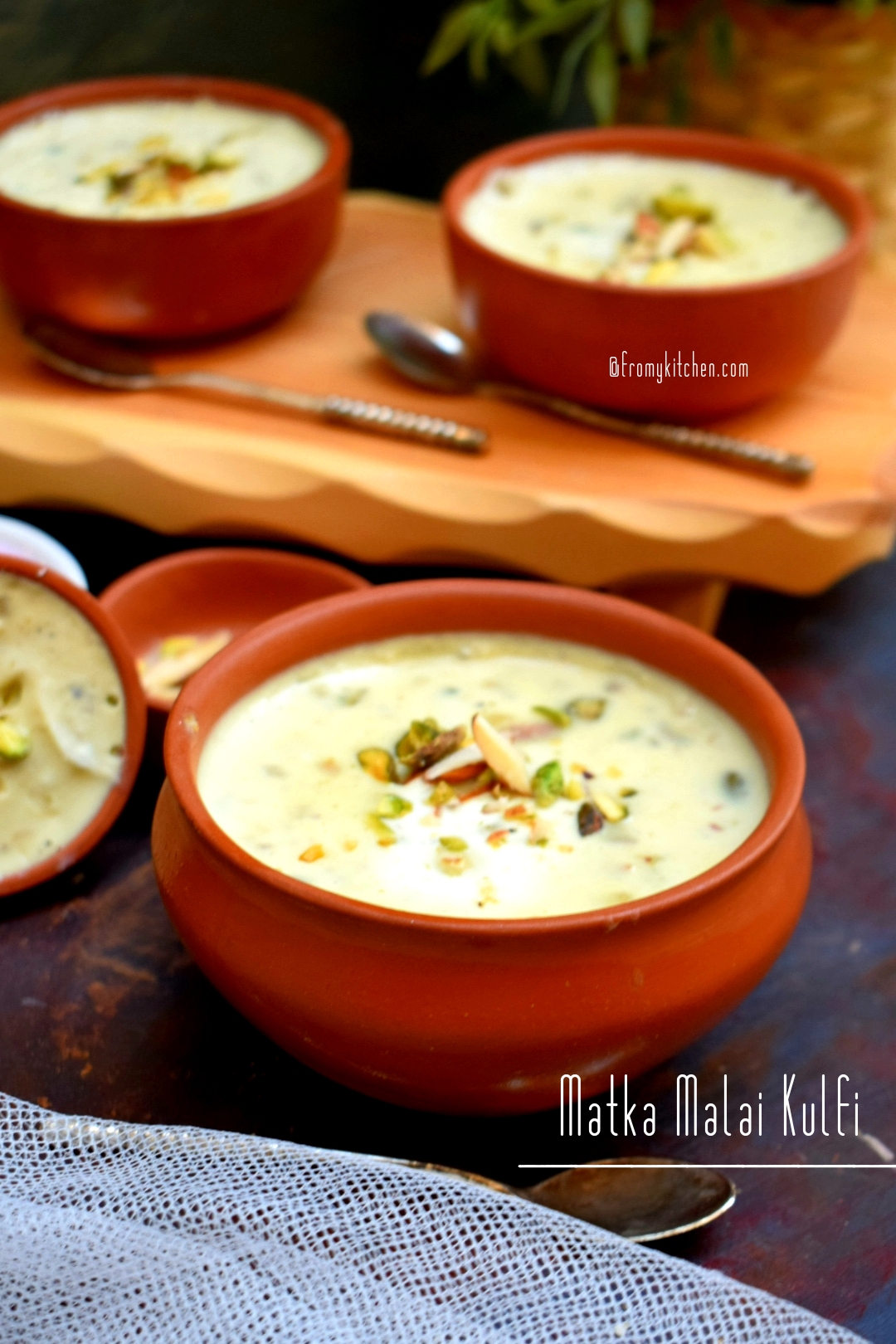 Indian Sweets has a blasting flavor with lots of ghee and chena(paneer)in it! Mostly Indian sweets are prepared with simmered rich and creamy milk and paneer that adds a creamy and malai texture to it! I just love them, but preparing them is not a simple task for me! I have some recipes like the most delicious gulab jamun, easy ras malai in the blog! This is a new addition to it and a must try one!😊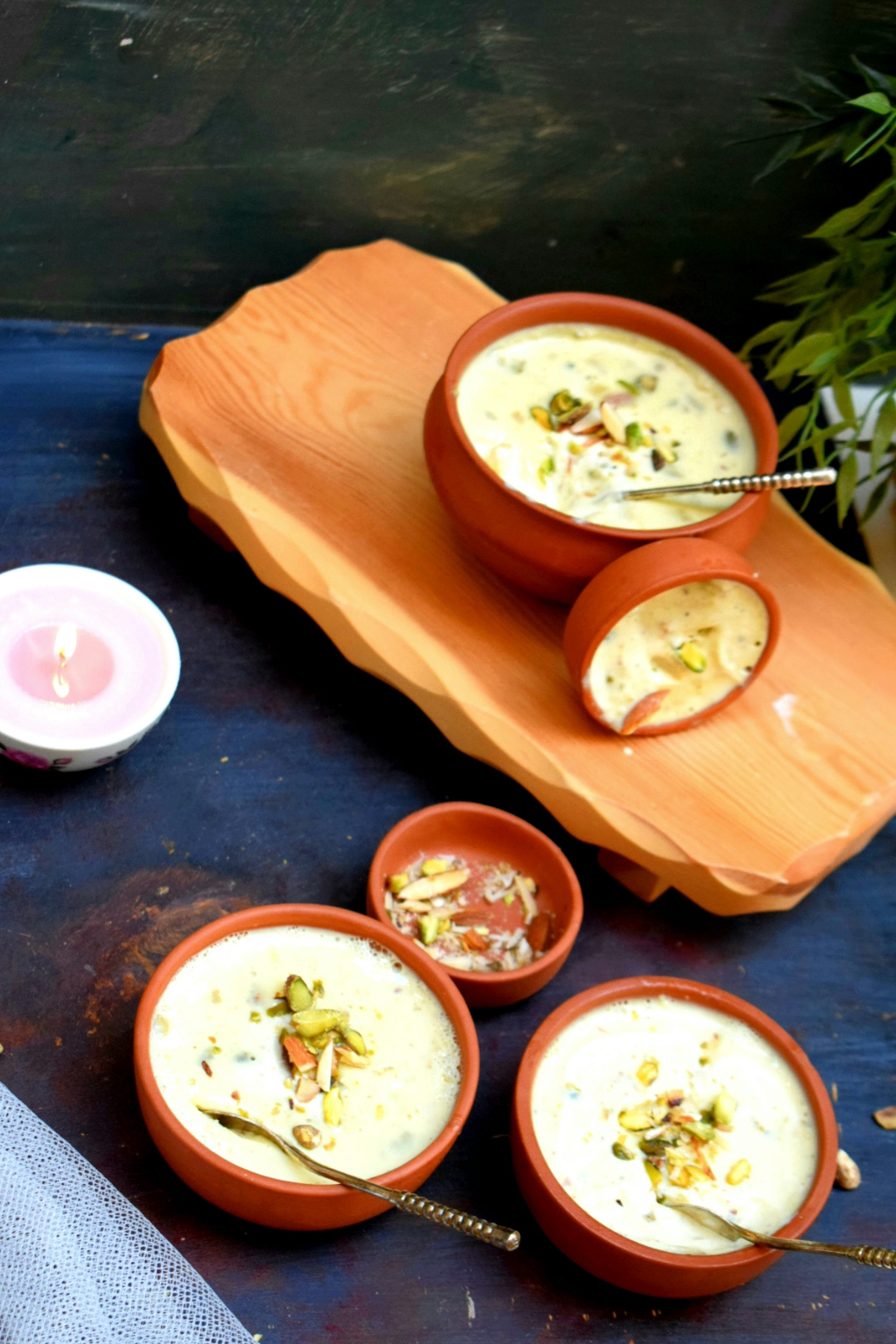 I love kulfi with that creamy texture of rabri(simmered and flavored milk) with lots of nuts like pistachio, badam, and cashew with the flavoring of cardamom and saffron! This thick yellowy cream with the chunks of nuts will be surely a crowd-pleaser among all! As Diwali is here Sweets are there at every nook and corner and I'm madly craving for some, so made this malai kulfi to satisfy my cravings!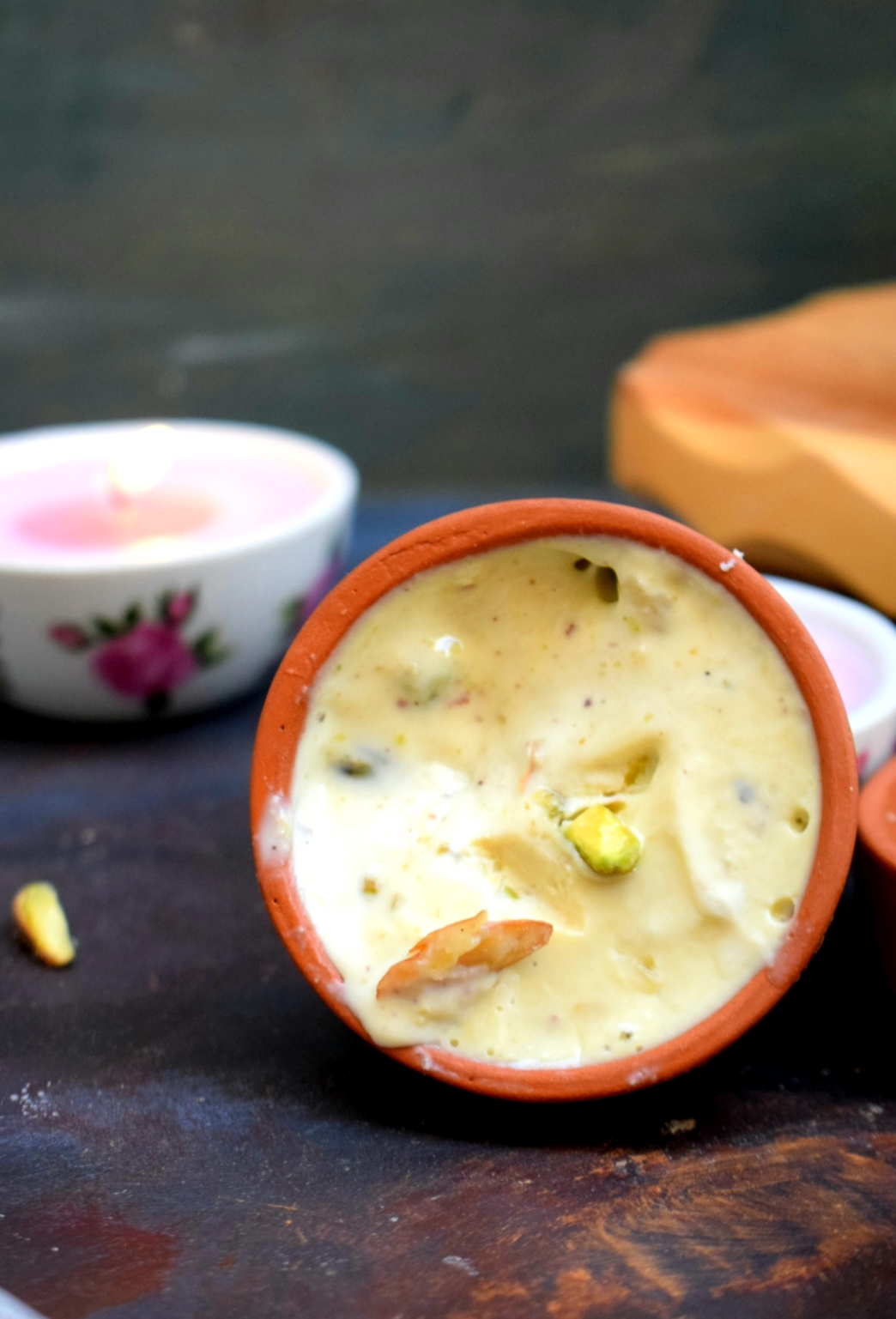 It's really rich as we are adding many such ingredients like cream, milkpowder, nuts paste in it to make it creamier and delicious! I hope you all will love my version of malai kulfi! Check out the recipe! You can also set it in a popsicle or kulfi mold if you don't have a matka.
Ingredients
5 cups milk
100 ml fresh cream
3 to 4tbsp milk powder
A pinch of cardamom powder or 2 pods cardamom while grinding
few strands of saffron soaked in hot milk
1/2 cup sugar(check and add more or less to your preference)
To grind
10 to 1 5 almond soaked in hot water
10 to 15 pistachios
2 tbsp sugar
2 pods cardamom
5 tbsp milk
Method
Grind the above-listed ingredients and keep aside.
Heat a saucepan pour the milk, add fresh cream and milk powder mix it to a lump-free mixture.
Let it boil, then add sugar and the ground paste. Mix well let it boil and simmer to a thick creamy texture. Add the saffron milk in between.
Keep the flame on medium-low and stir in between to avoid spilling and burning at the bottom. (it will take from 10 to 15 minutes)
Pour it in the matka or popsicle or kulfi mold and freeze it for 4 to 5hours.
If its too thick let it sit at room temp for 5 minutes and then have it.