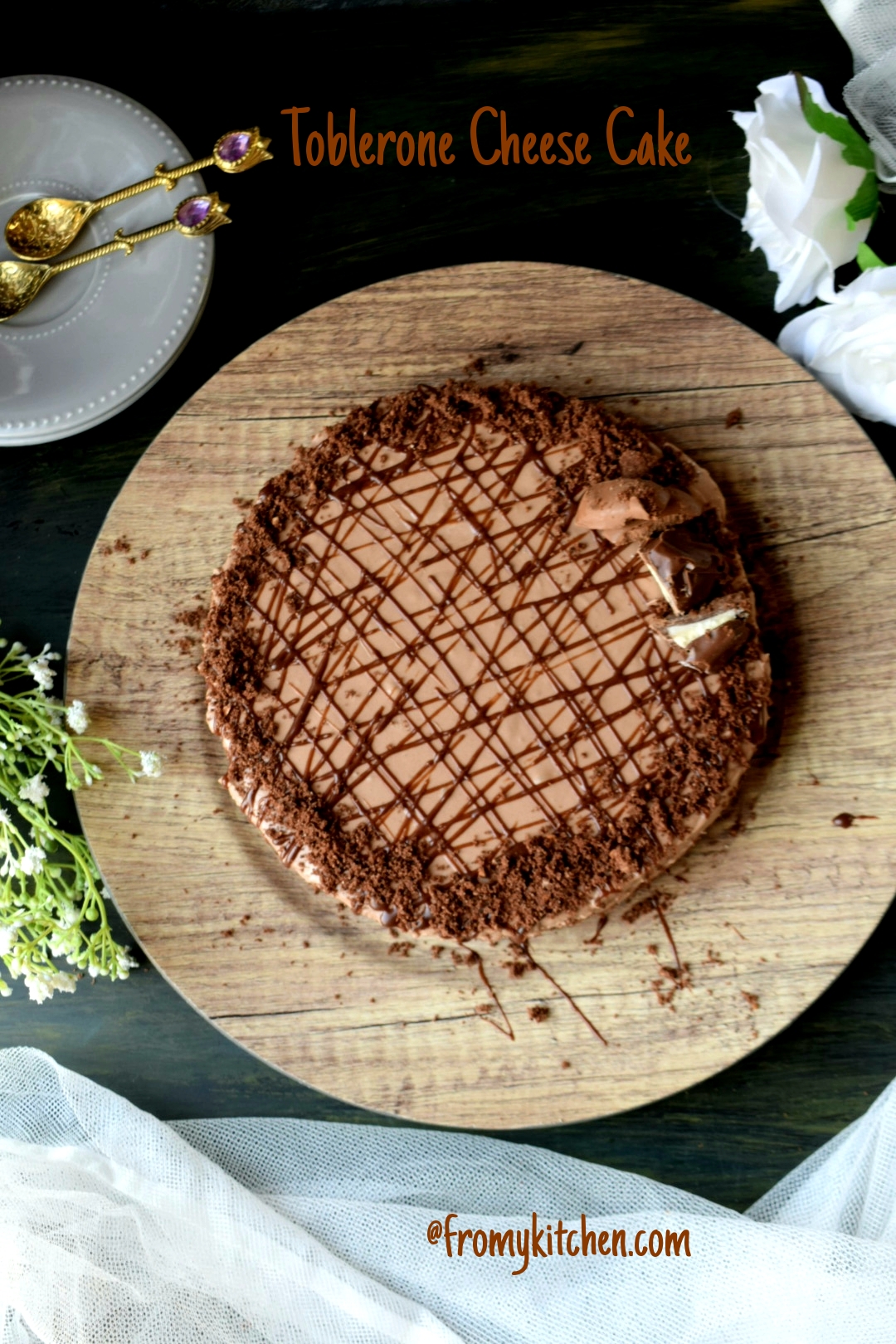 Hey my lovely peeps,hope you all are doing good and enjoying the vacation! You guys can expect that i'm enjoying my vacation very much that i'm totally disappeared from this fav space of mine!  hehe! Really so lazy to upload a post while i'm here in India with my loved ones! Just love to watch rain, enjoy moms delicious food and company of my loved ones!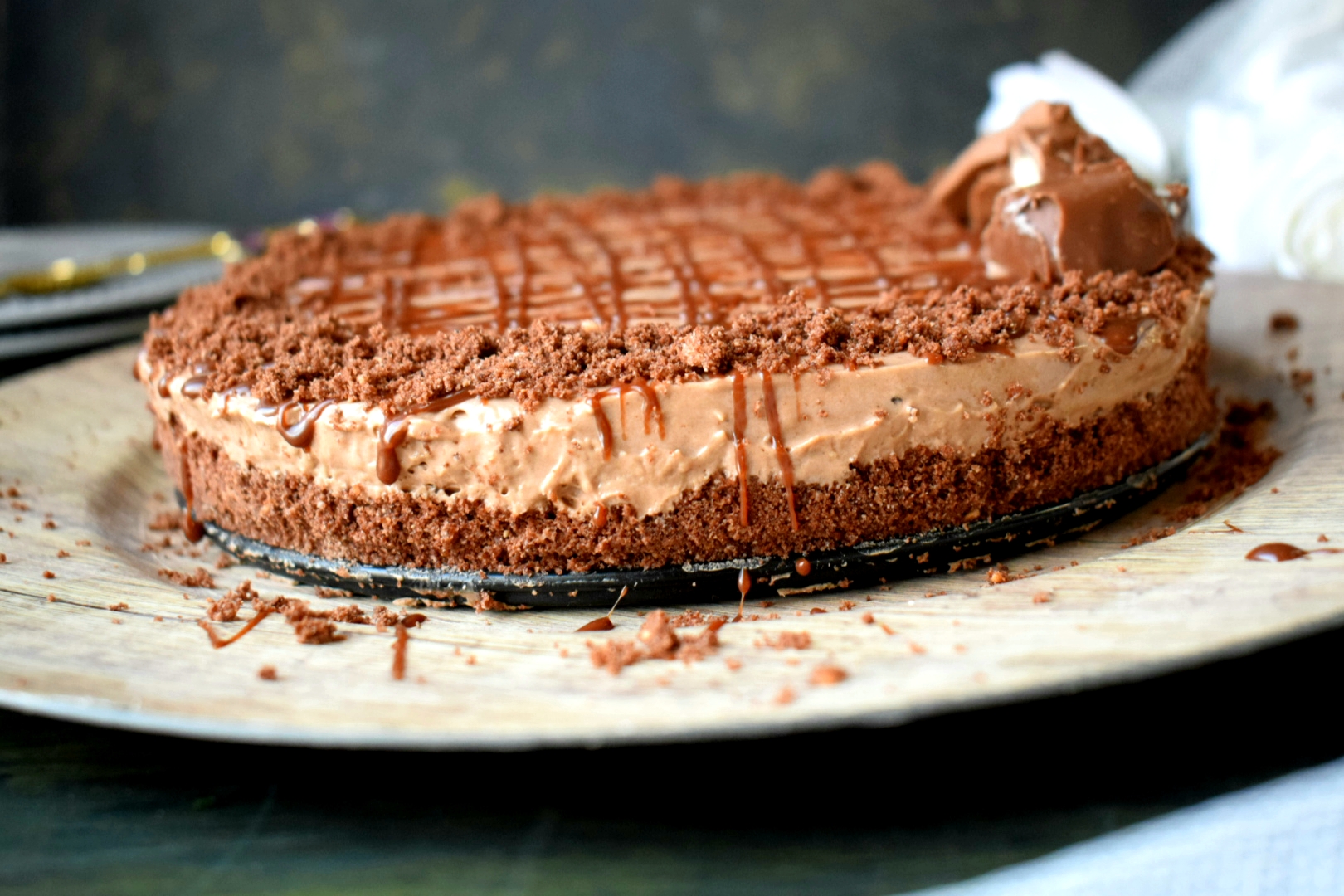 So Im here to share a delicious dessert i have done b4 leaving for vacation! This toblerone cheese cake is a luscious dessert with a rich cheesy chocolate flavor that every one will fall in love with! Amazingly chocolatey dessert with three different layers and colours chocolate goodness!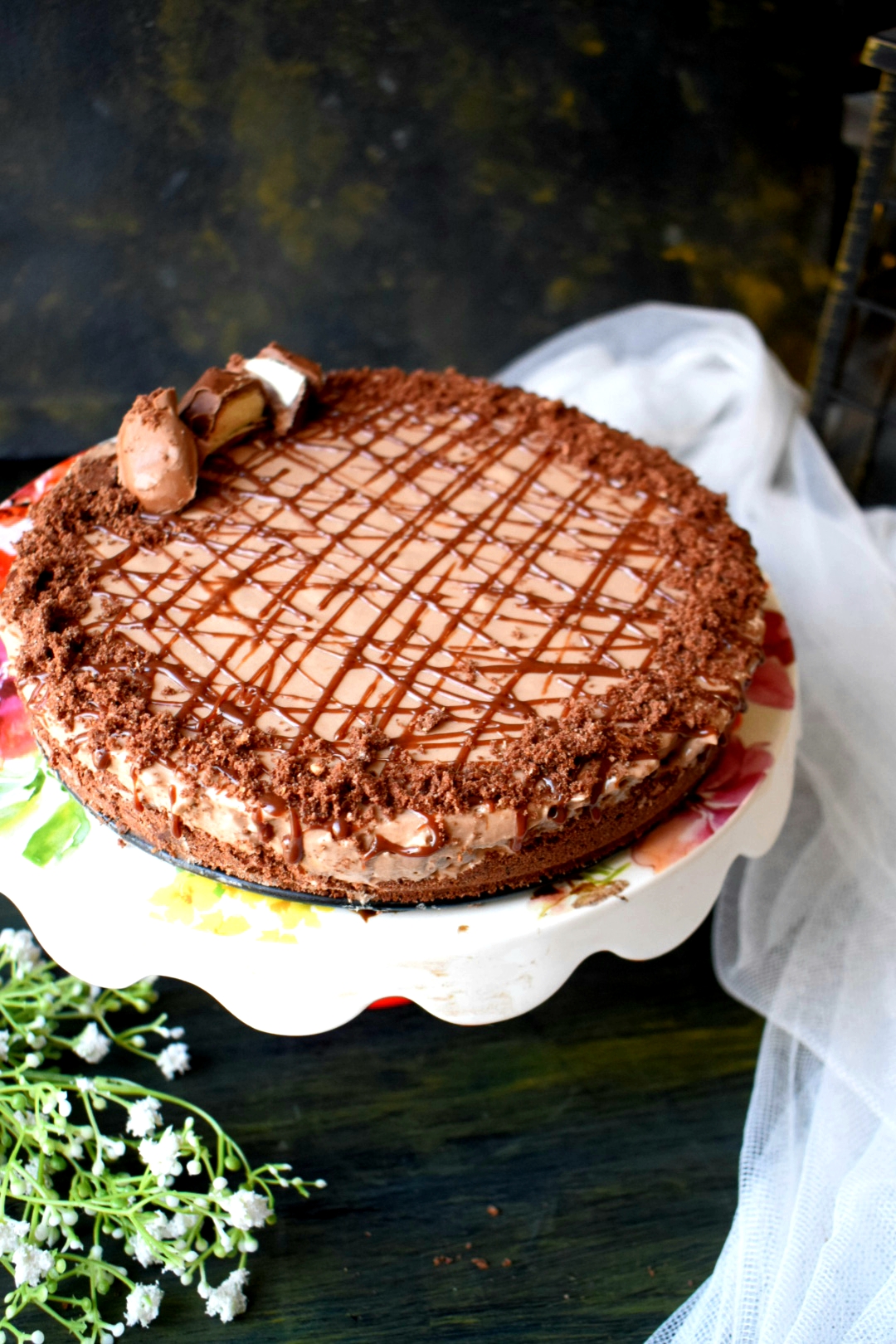 Thanks to my friend shahzeen for this awesome recipe, my guest enjoyed it to the chore! Her recipes are always foolproof 😘 I made slight changes though!! You have to set it overnight for neat slice!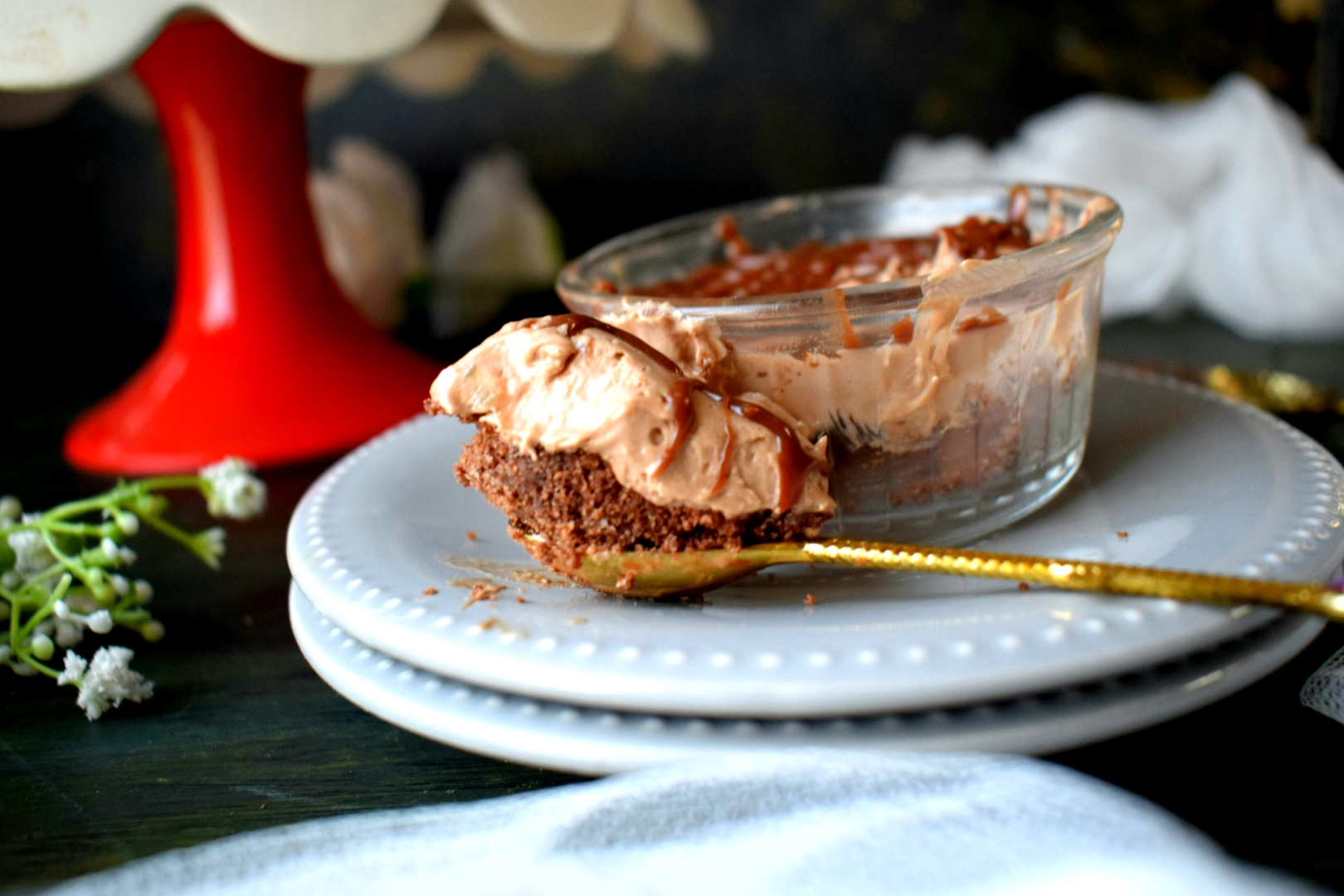 Ingredients
300gm digestive or tea biscuit
2 tbsp cocoa
2 tbsp sugar
100gm butter
1 cup whip cream
2 sachet whip cream powder
2 tbsp powderd sugar (optl)
250 gm toblerone
300gm cream cheese
Melted diarymilk to decorate
Method
Powder the biscuit, add cocoa and sugar in it and mix well. Then add the melted butter and make a base. Let it set in refrigerator.
Melt Toblerone and keep aside.
In a large bowl beat whip cream and keep aside. (If liquid whip cream is not available use 200gm fresh cream and mix whip cream sachet in it)refer video
In another bowl beat together cream cheese and melted chocolate , then gently fold in the whipped cream mixture. I added some powdered sugar and 2 tbsp. condensed milk to balance the sweetness.
Pour it over the base and chill it in the refrigerator overnight or for 6 to 8hours.
Decorate with melted Diarymilk and dig in!
video