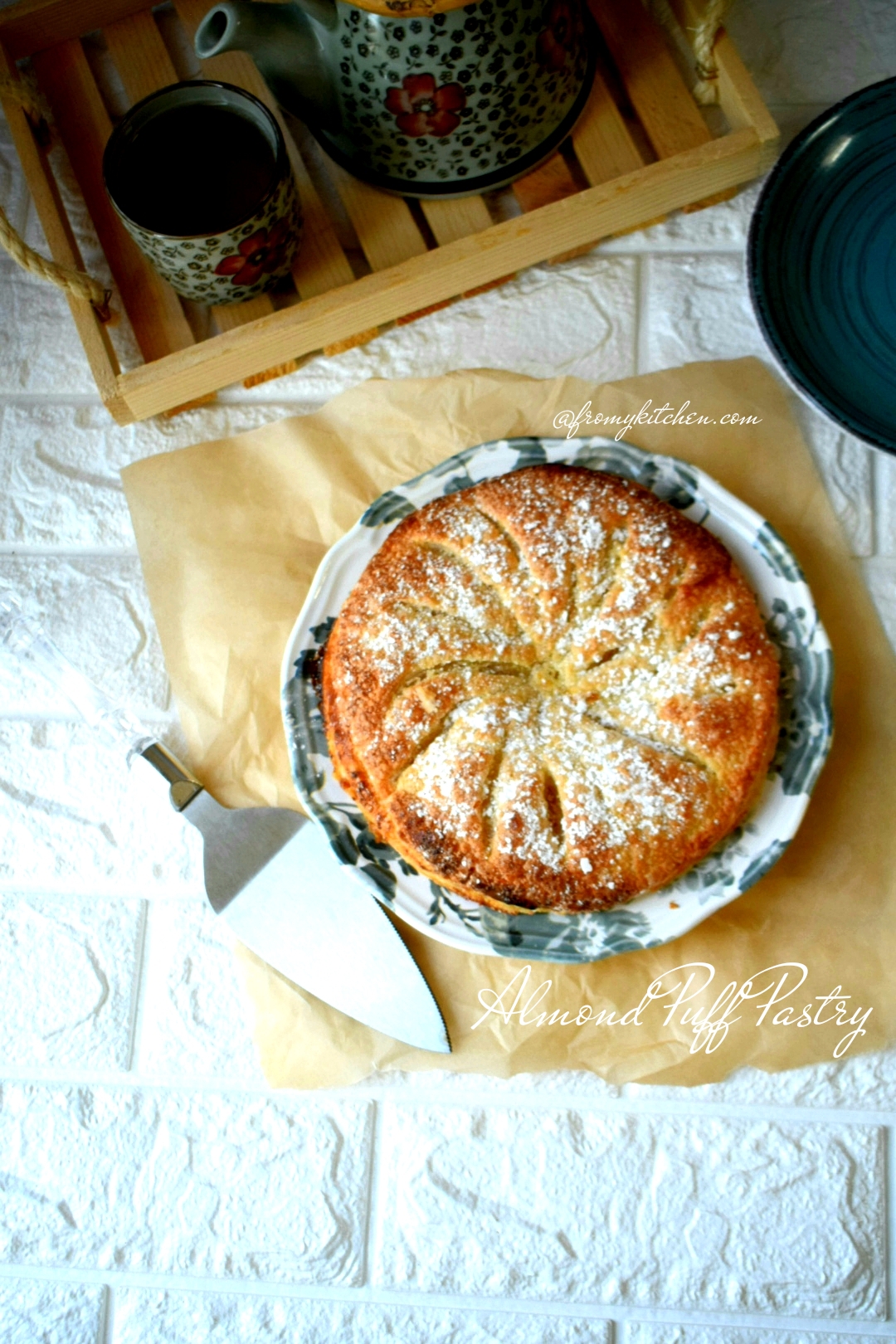 A
Flaky crispy pastry filled with creamy almond custard is a quick fix dessert with only five ingredients! It looks so classy yet so delicious and amazing! This is Jamie Oliver's easy almond puff pastry recipe and we just loved it! Just five ingredients and you gotta classy dish ready!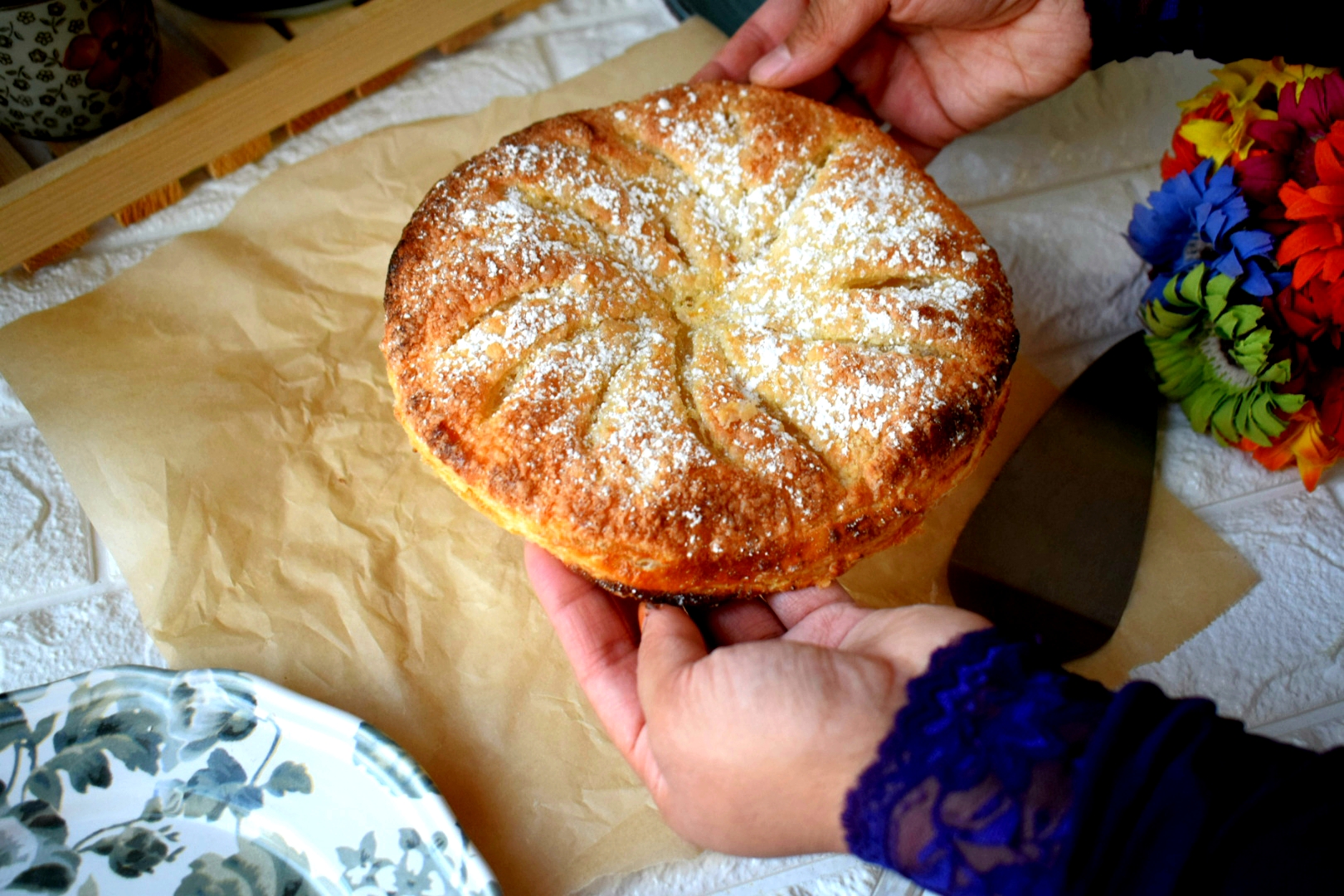 Add this to your easy snacking or dessert idea if you have a sudden guest! All you need here is puff pastry and some blanched almond, if you have almond powder it will be more easy for you! If you are you craving for something sweet and crispy, then this is the right choice. The filling inside was slightly sweet, you can add one more tbsp sugar if you like.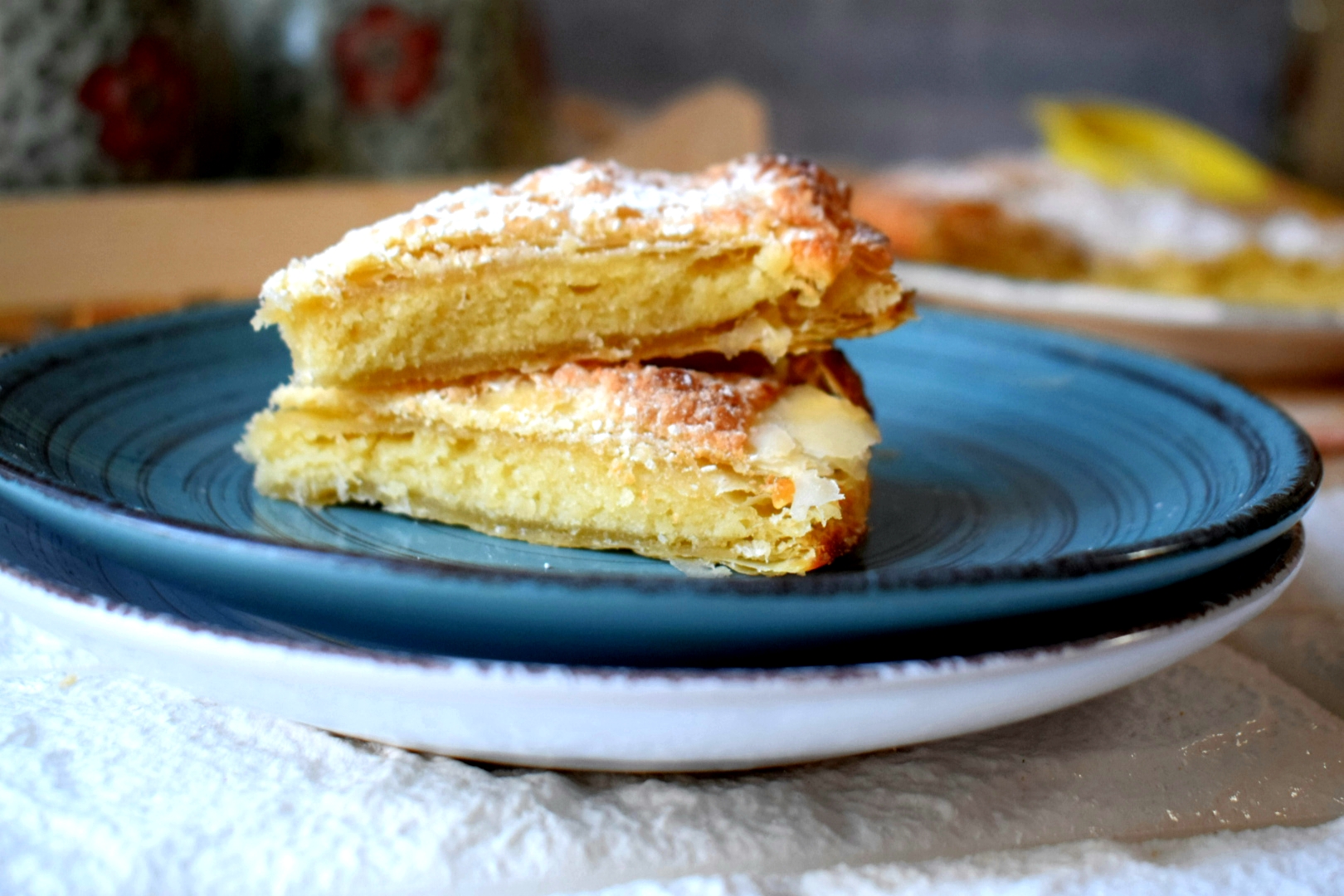 My kids and hubby loved it, hope you all will love it too! Actually, I'm flying to hometown next week and I wanna finish off my leftover pantries before that. So that's why many sweet recipes in a go, Also this was to make my exam wala kid a little happy! Like I always like baking, the aroma of baking desserts always bring a smile to my kid's face!hehe! Agree or not?
So if you have some leftover puff pastry make sure u try this one! Wishing happy holidays for all those who are in vacation mode! Maybe this is my last post before the vacation. Don't know when am I going to upload a recipe next! Till then enjoy and Happy Holidays! In sha Allah will be flying to India on Sunday! Yay!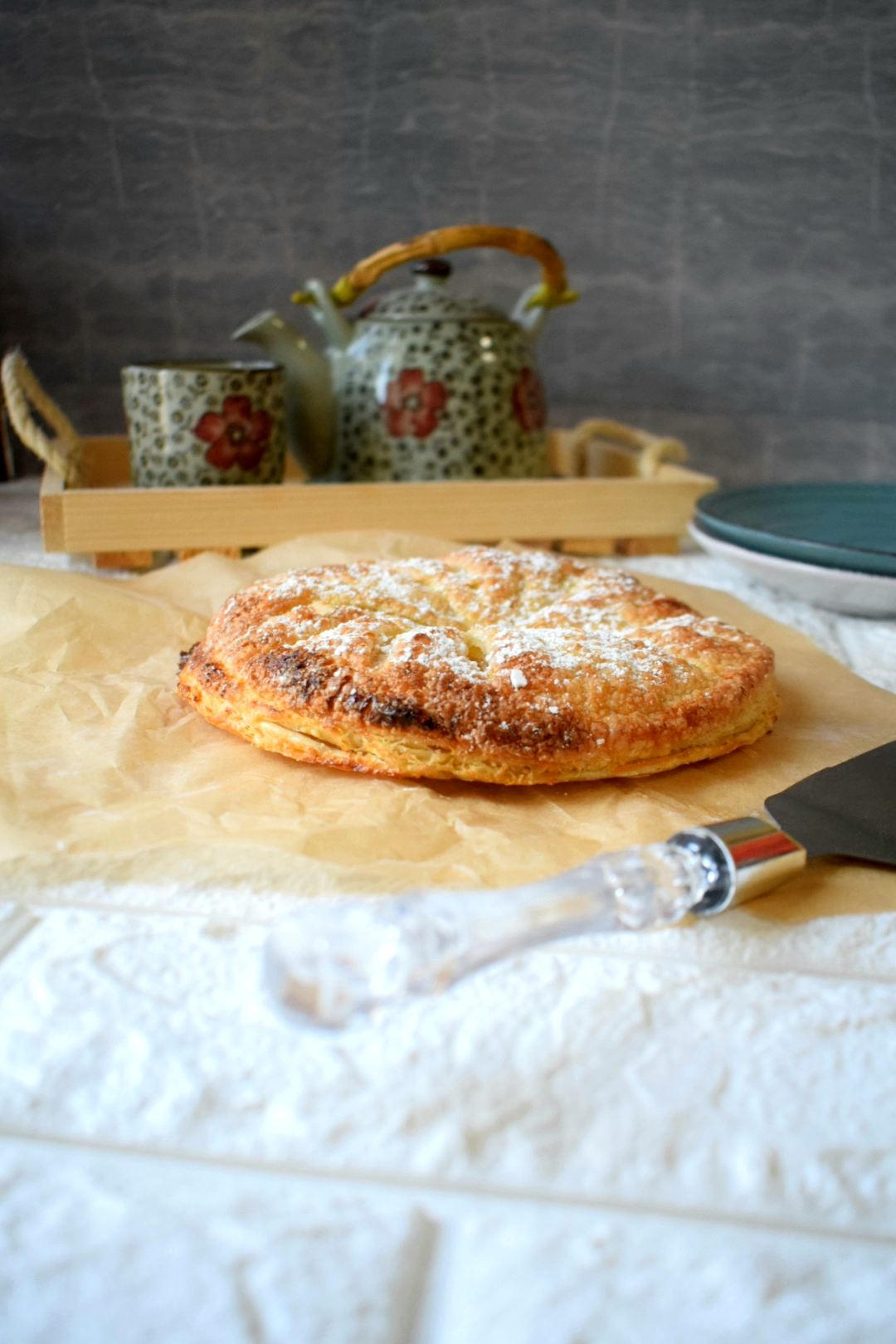 Ingredients
For Almond filling
1/2 cup almond blanched and powdered or almond powder
3 tbsp powdered sugar or icing sugar
1 egg
1 tbsp fresh cream
1 tsp vanilla
For the pastry
8 sheets of puff pastry
Icing sugar for dusting
Egg for egg wash
Method
If you are using whole almond, soak it in hot water and peel off the skin. Then make it to a powder with a blender then add all rest of the ingredients in that blender and mix it until well combined. If it's almond powder just mix everything with a hand whisk and keep it aside.
Stack 4 sheets of puff pastries and roll it in between 2 parchment papers by sprinkling some icing sugar on the base(refer video)
Do the same with the other four sheets and keep it aside.
On one sheet pour the almond filling in the center and spread evenly, then cover it with another sheet. ( Rest of the finishing steps please refer the video below.
Bake it @220 degree preheated oven for 15 to 20 minutes or until it's golden and crisp.
Video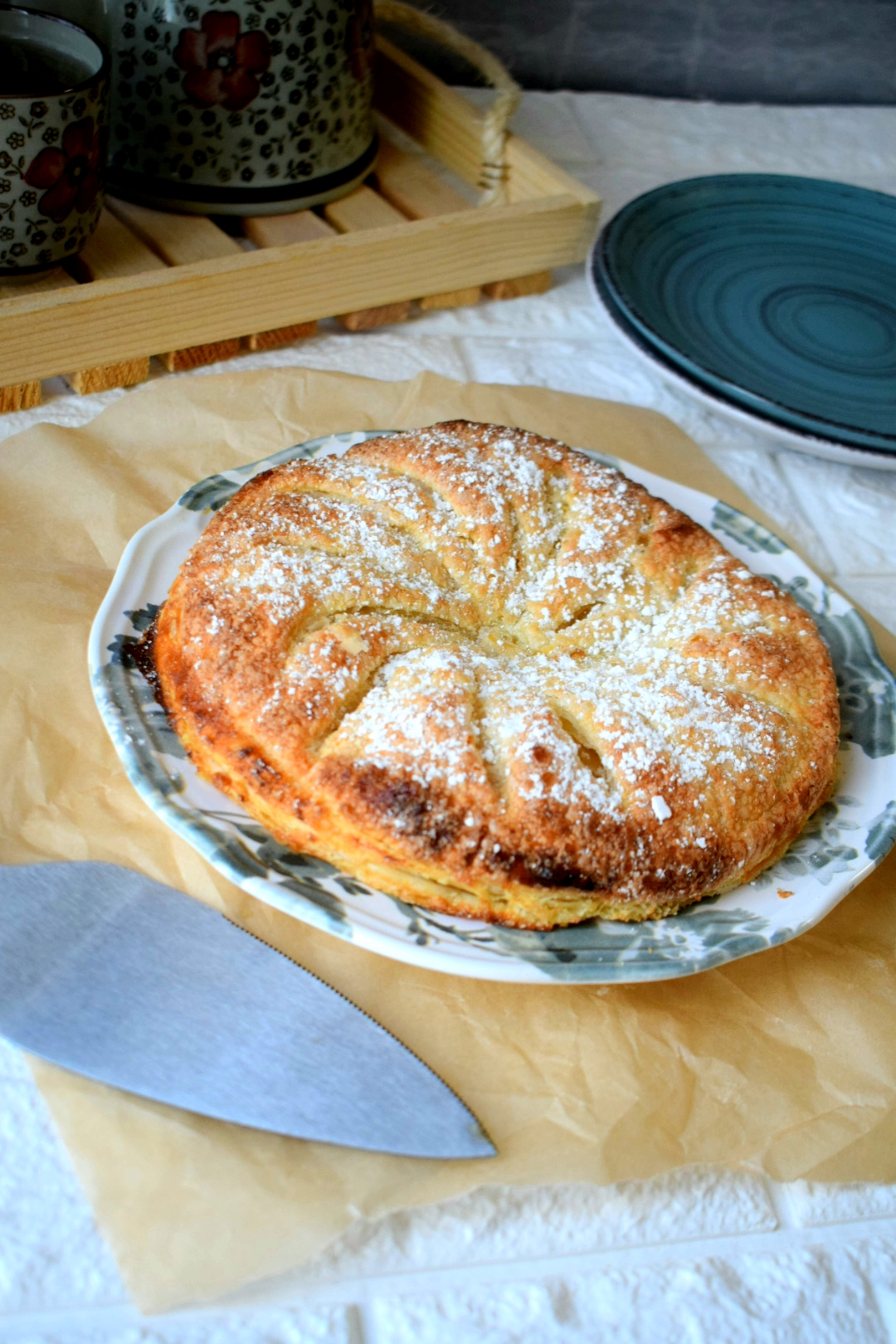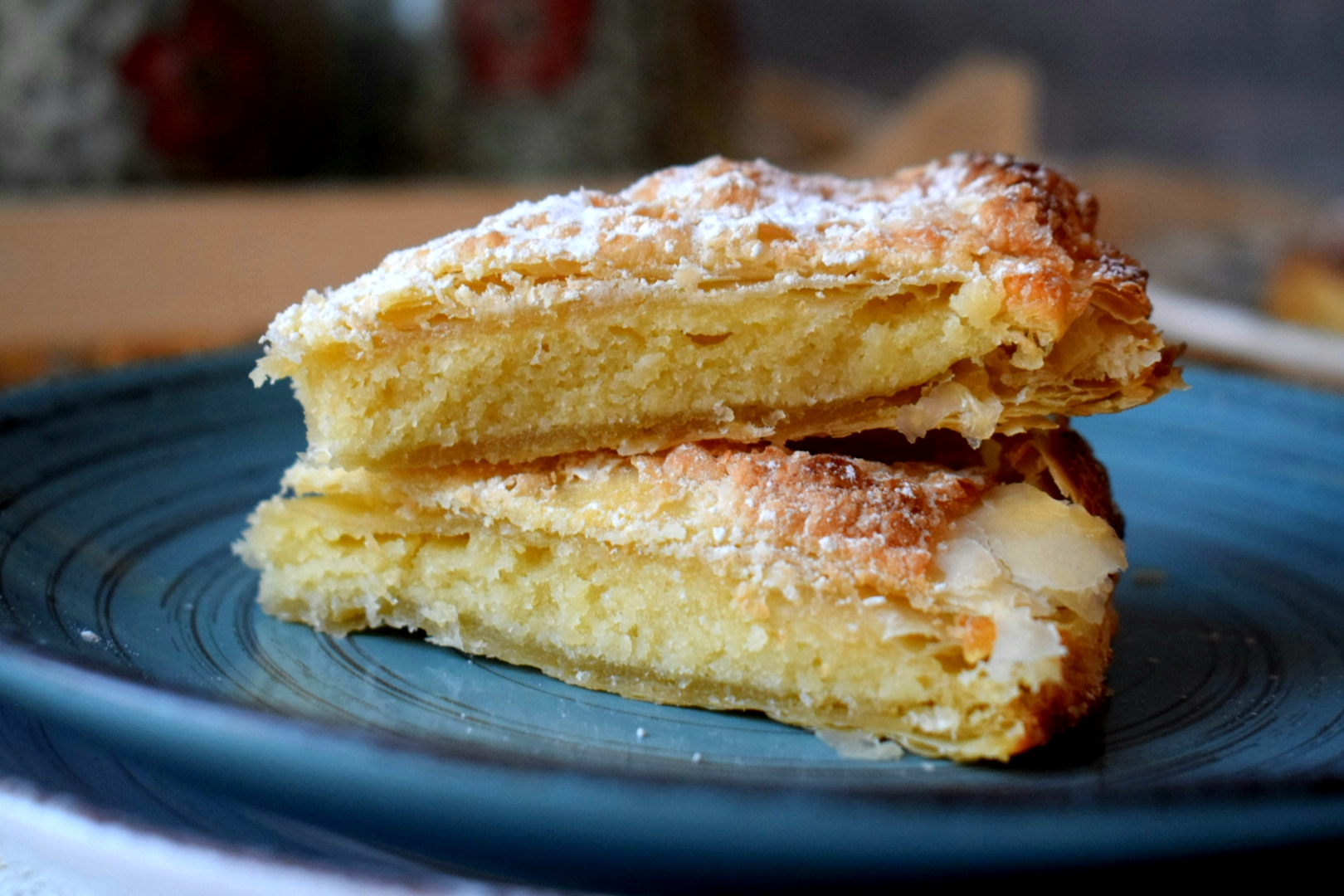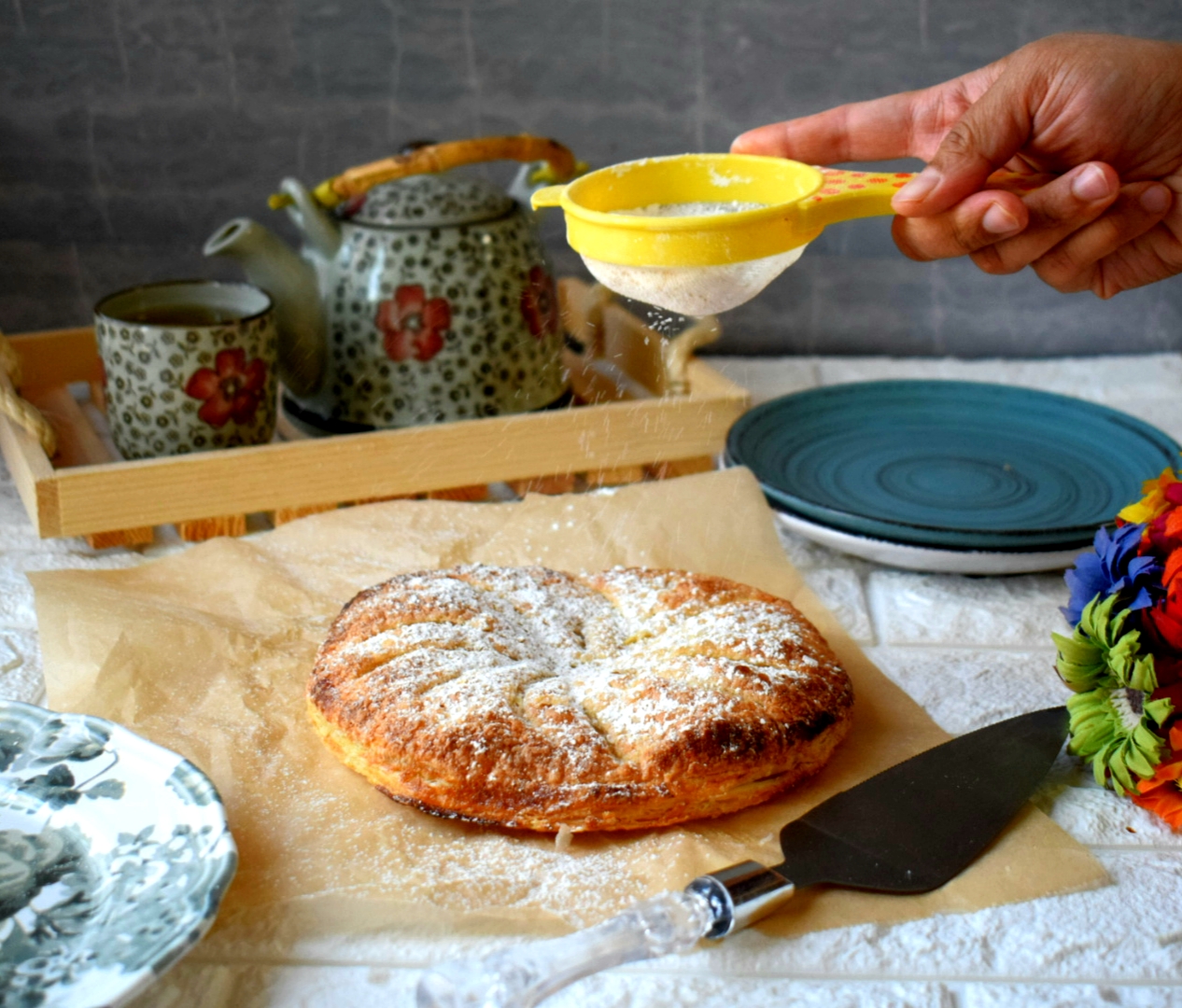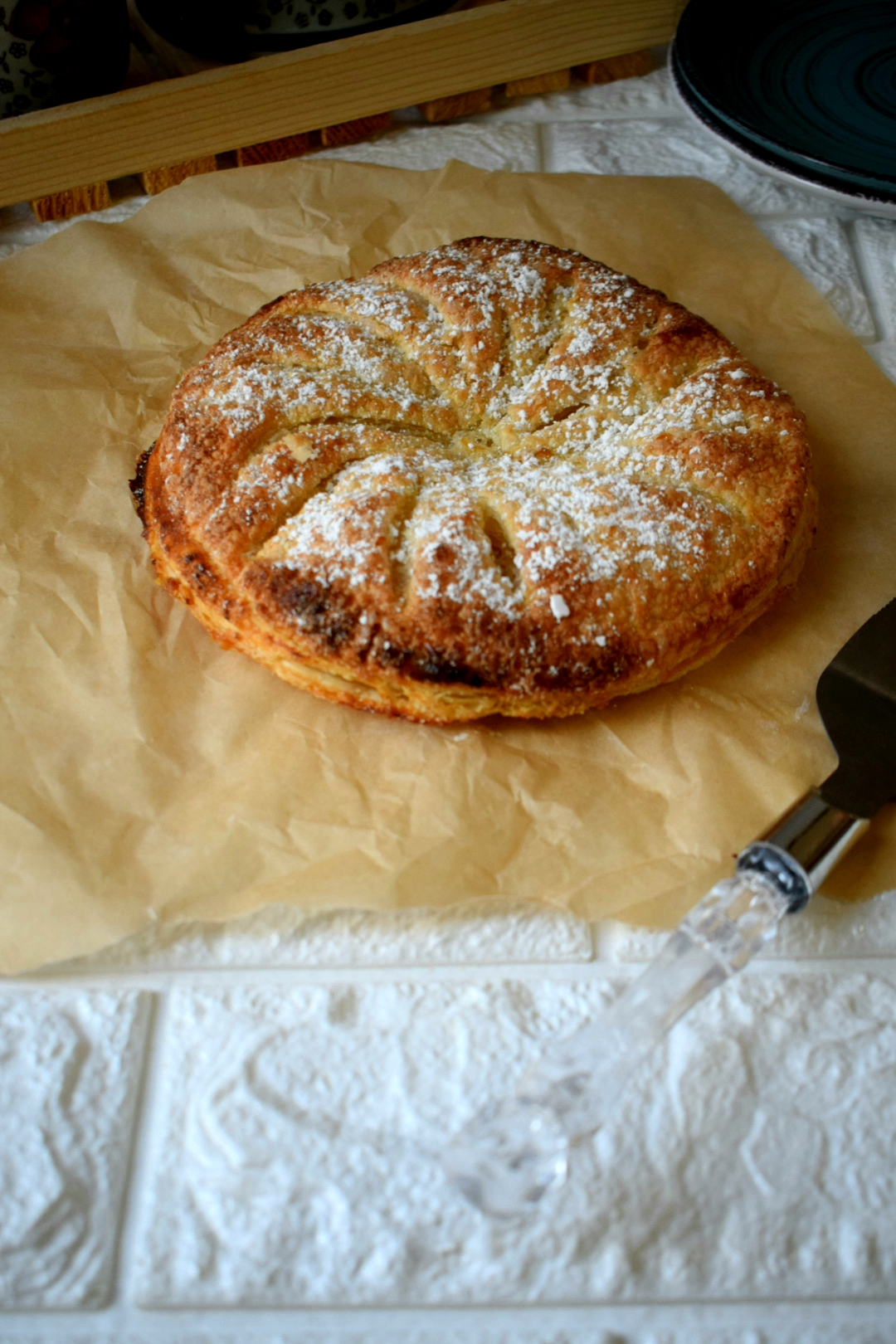 Happy Baking!