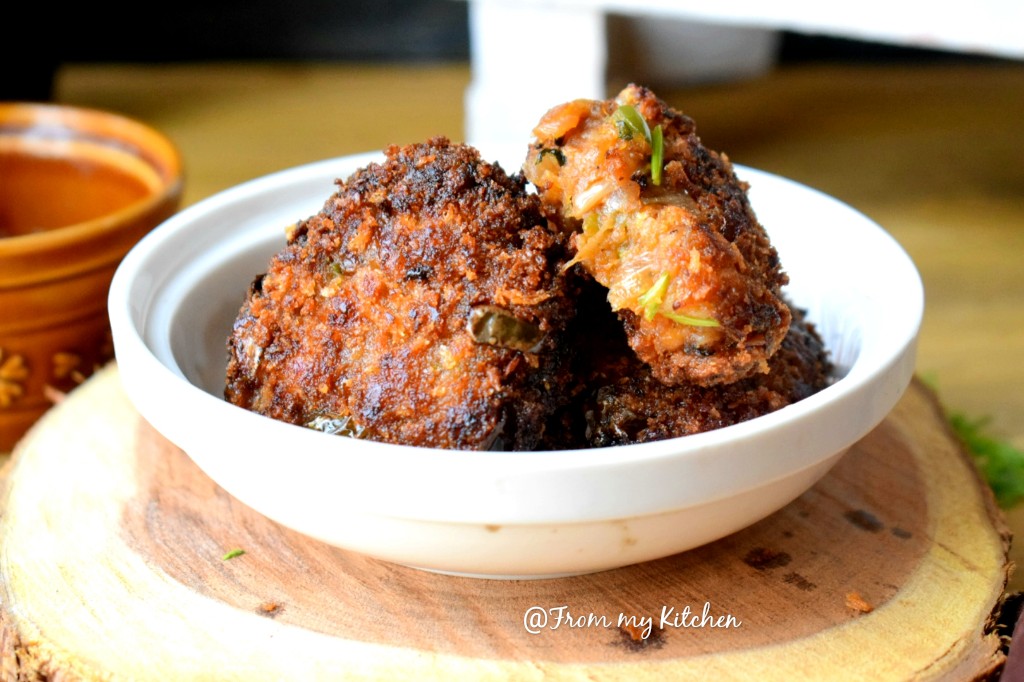 This Prawn cutlet is extremely delicious with a Chinese twist in it. A  makeover to our good old cutlet with the addition of some sauces and bell peppers in it! I bet you can't stop licking your fingers after having this! 😉😊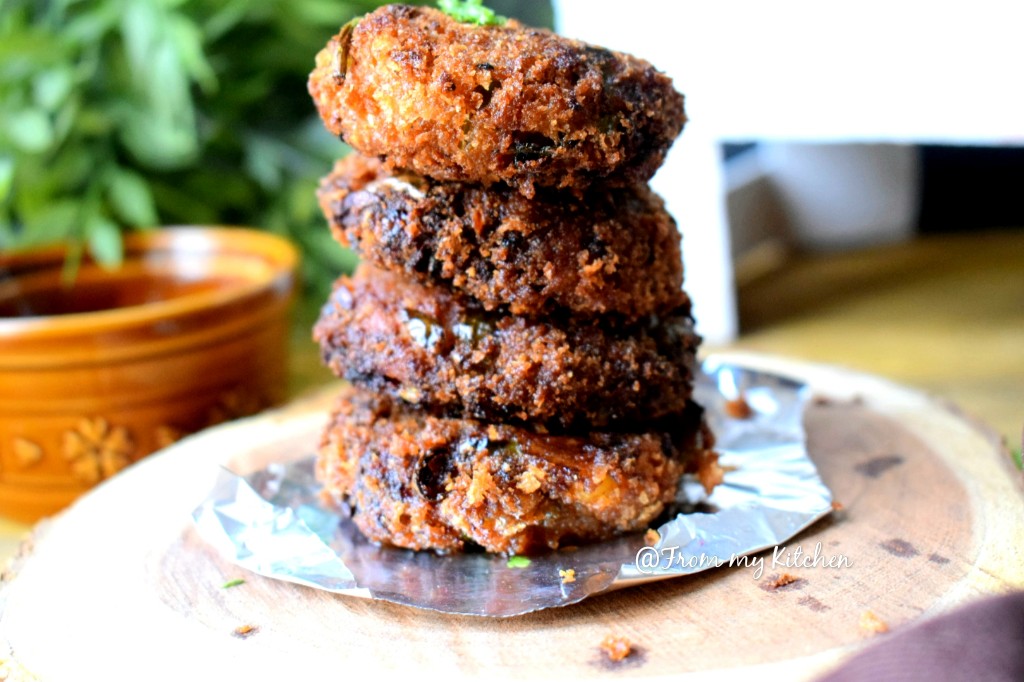 The flavor of prawns are always amazing! Whatever with prawns is a hit if you love it. You can also try it with chicken or beef if you don't like prawns. Thank god my hubby eat prawns and not like other seafood. So if you are searching for a new recipe or a makeover for our old food, this one is a great choice. The addition of sauces gives an extra bit of flavors and tang to the cutlet.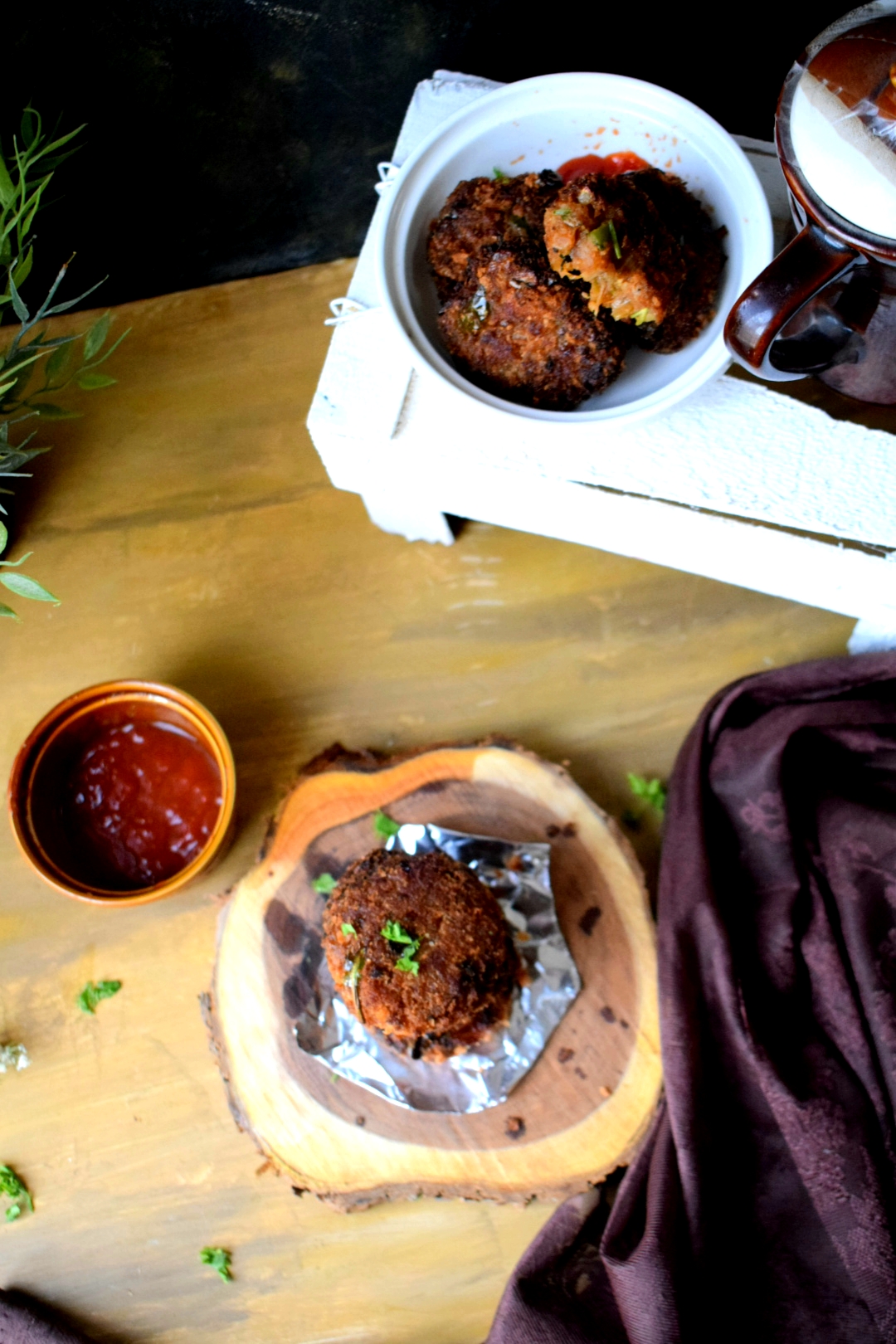 Check out Jorenq page for more Iftar menu ideas, they are sharing 30 recipes from 30 foodies this year and today is my turn! So what are you waiting for? Let this be on your iftar table today!😊
To Cook prawns
400 gm prawns
1/2 tsp pepper powder
1/2 tsp chilly powder
Salt to taste
1 tsp tomato sauce
1/2 tsp soy sauce
2 tbsp oil to shallow fry it
For Masala
1 large onion finely chopped or 2 small
2 or 3 green chilies finely chopped
1 tbsp garlic chopped
1 small bell pepper
1 tsp tomato sauce
1 tsp soy sauce
2 potatoes boiled and mashed
1 tsp pepper powder
Some cilantro
For dipping and coating
2 to 3 tbsp all-purpose or gram flour
Water to make it a loose flowing consistency batter
Bread Crumbs
Instead of making all-purpose flour batter you can also use egg white
Method
Finely chop the prawns or pulse it in a chopper
In a pan on medium heat add the prawns, pour oil, then add salt, pepper, and chilly powder mix it well and fry it.
Then add sauces and cook it until done. Transfer it to a platter
In the same pan pour 1 tsp more oil if needed, then add the garlic and green chilies. Cook until it releases its aroma.
Then add the onions and salt cook until its half done, then add the bell pepper and cook both until soft.
Add pepper powder and sauces cook for few minutes, then add the fried prawns and mix well. Cook for few more minutes and then add the boiled and mashed potatoes
Mix well and cook it until all the moister dries out. Add in the cilantro and let them cool completely.
Make small cutlet disk out of it dip it in the batter and coat it in bread crumbs. (try to use panko bread crumbs)
Fry it until golden brown and crisp. Have it hot with tomato sauce!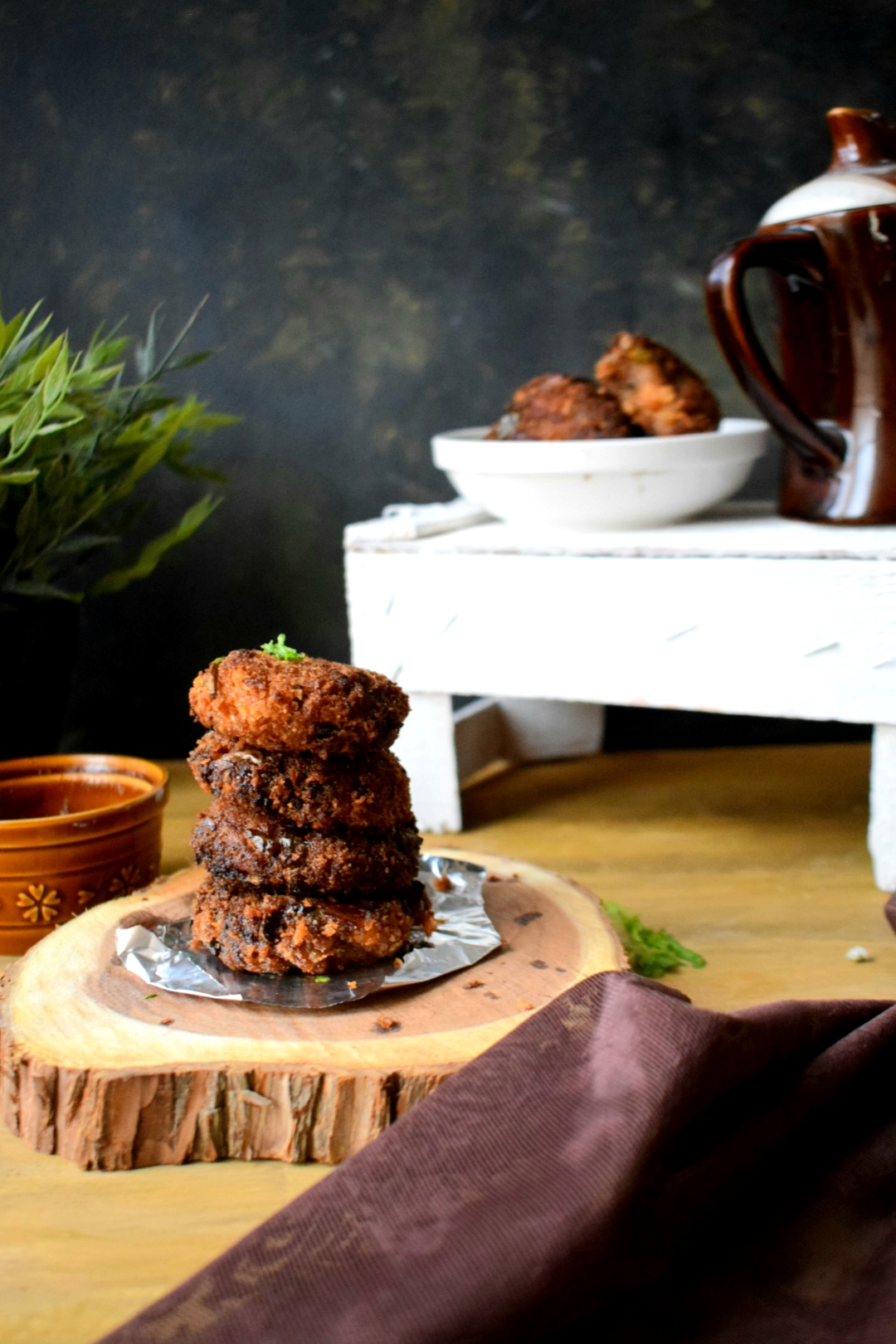 Hope you all will accept this Chinese Cutlet wholeheartedly!!💕😊