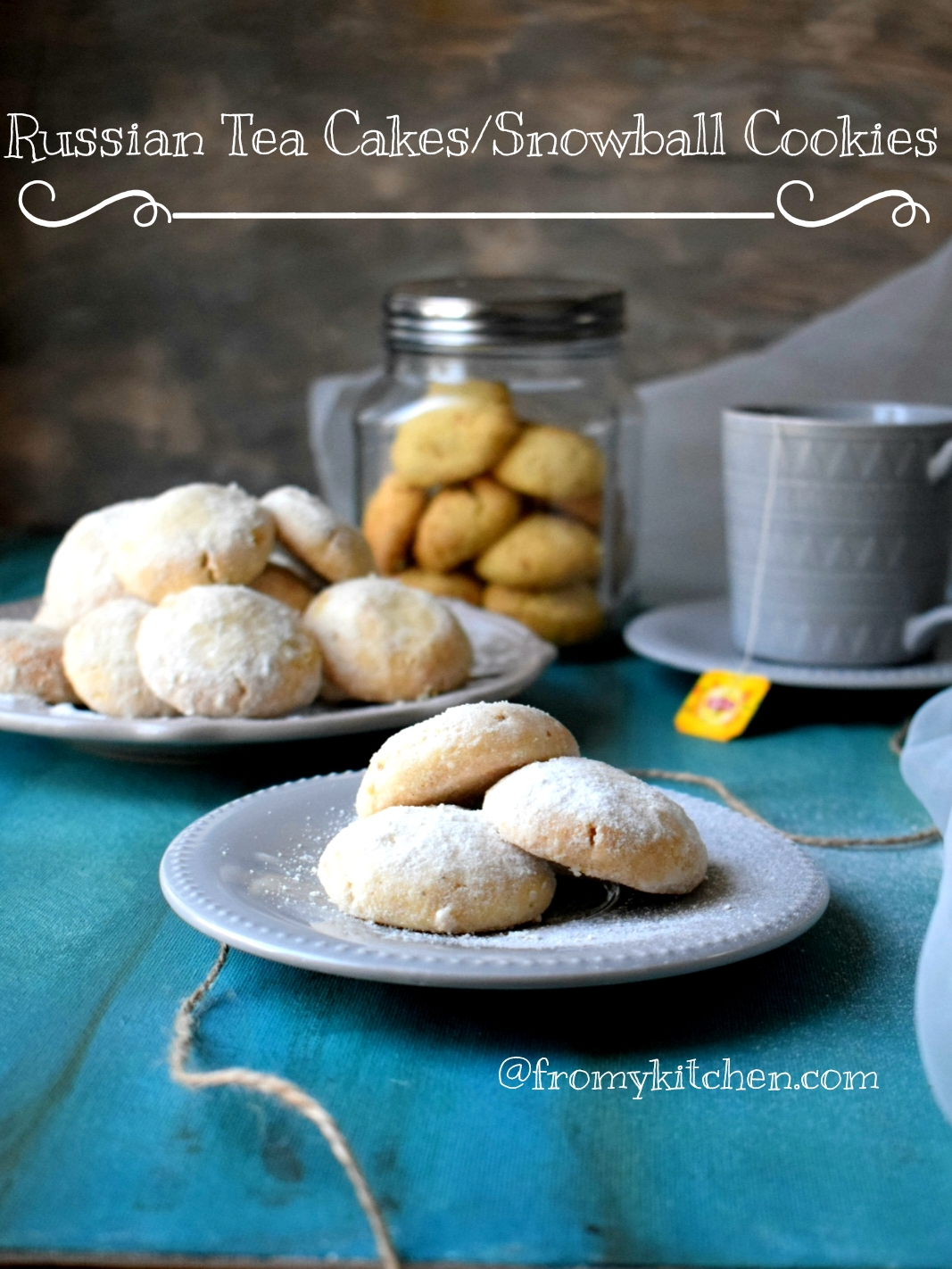 Snowball cookies or Russian Tea Cakes are basically a buttery shortbread cookie with crushed walnuts in it and then after baking it is double coated in powdered sugar which gives it an effect of a snowball. It is a sure shot hit among kids and adults. Melt in mouth cookies which are covered with icing sugar with a delicious nutty flavor.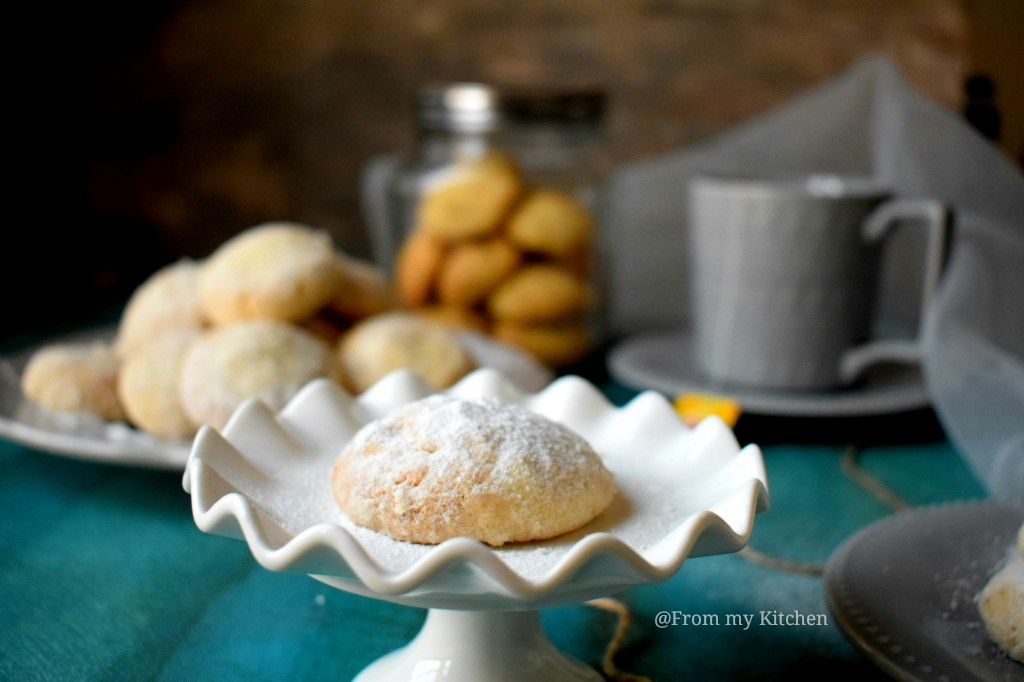 These cookies are rolled twice in icing sugar, first is when the cookies are warm and the second coating is when it's completely cool. This white beauty is also known as Christmas cookies as its very simple to put together. You can use different nuts like European recipes rely upon hazelnuts, walnuts or almonds. Mexican wedding cakes traditionally use coarsely chopped pecans. So you can use any of your choices, i used walnut here.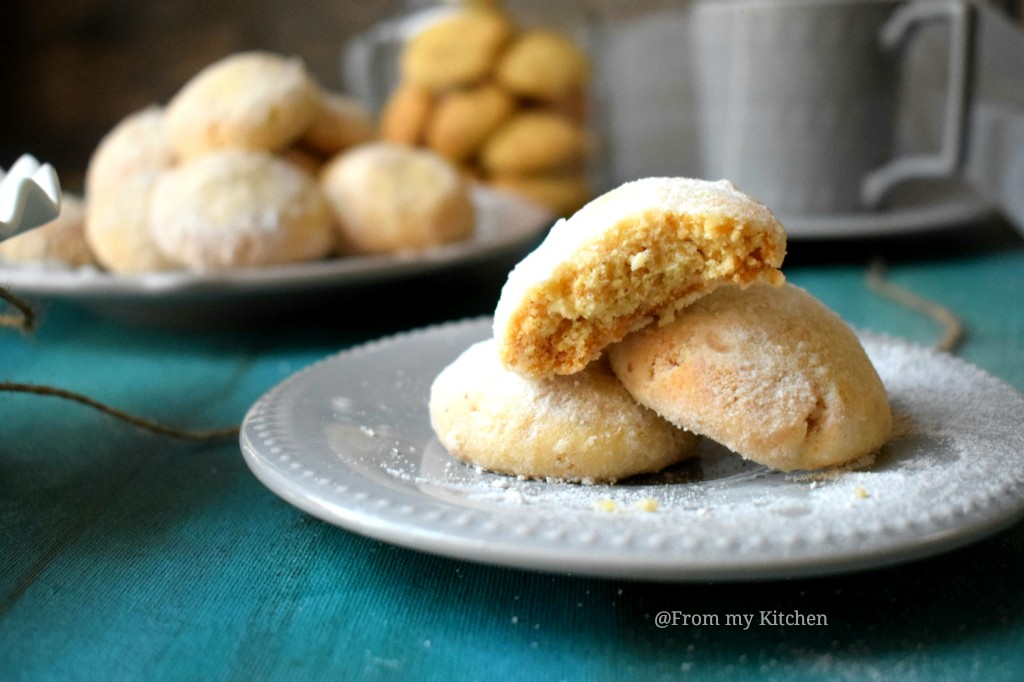 As its double coated in sugar the biscuit base for this recipe is not that sweet. But i want medium sweetness so increased my sugar qty in it and for me, it was perfectly fine. If you don't want your cookie to be too sweet you can reduce the qty of sugar used in this recipe as per your preference.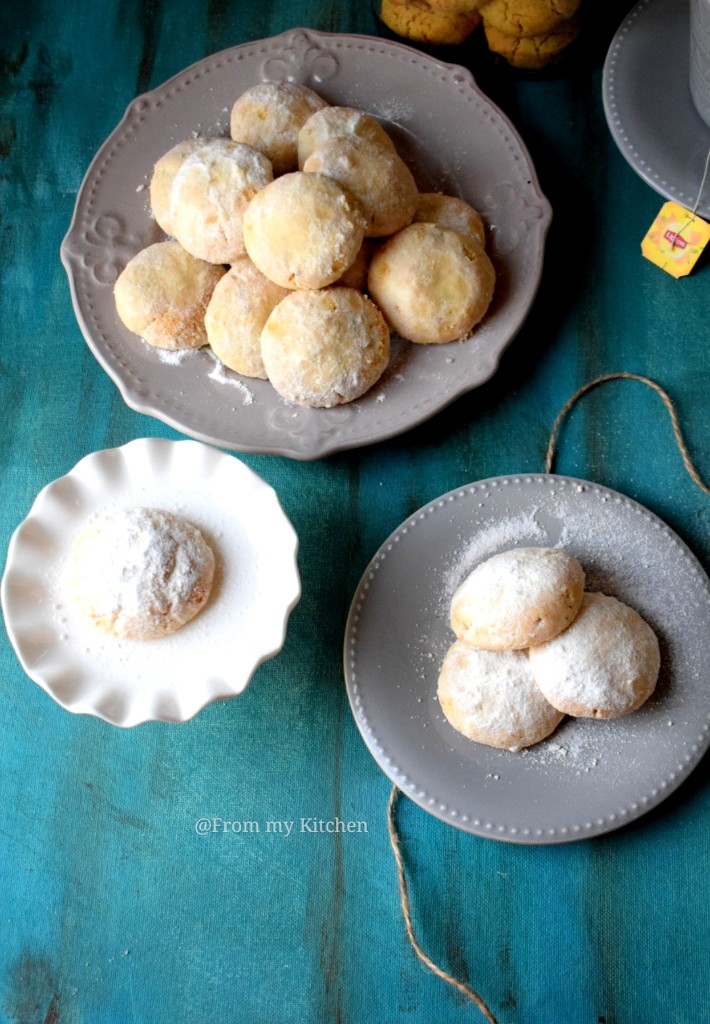 No one knows exactly how these came to be known as Russian tea cakes, as they're not cakes. 😉But it simply melts in your mouth. You can half the amount and try it if you want. The recipe is adapted from Food Wishes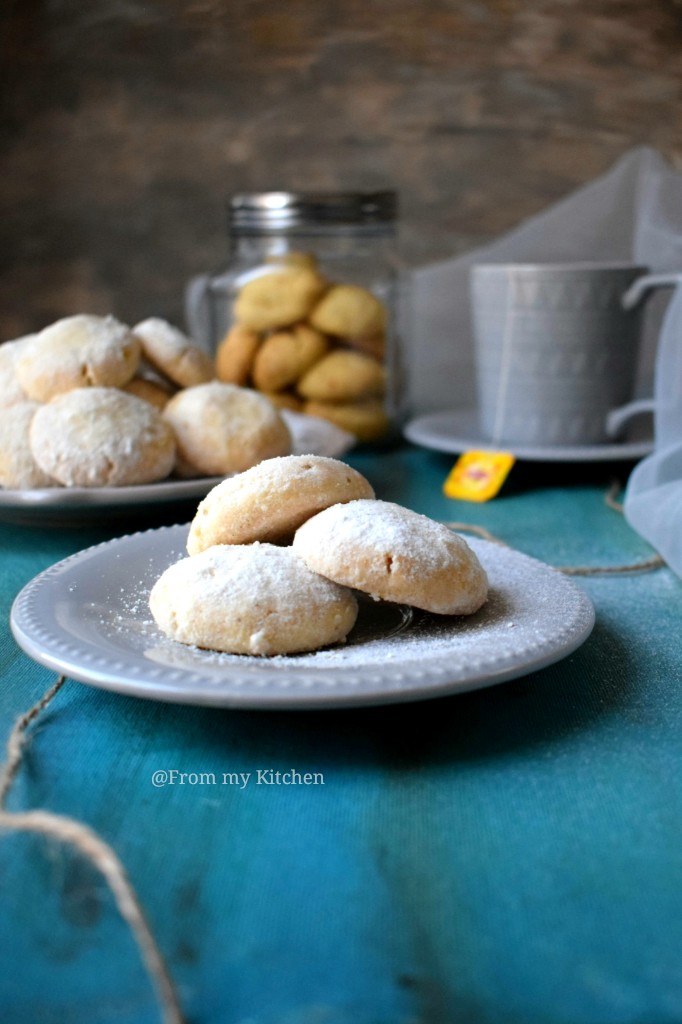 Ingredients
200 gm  butter
 1/2 cup + 2tbsp powdered sugar (plus much more to coat finished cookies) (if you don't want too sweet use 1/3 cup sugar)
1 cup finely chopped walnuts (very lightly toast nuts in a dry pan for best results)
1 teaspoon vanilla extract
2 cups plus 2 tablespoons all-purpose flour
Method
Chop the walnut finely. ( i used a food processor for the complete process) but you can mix everything in a large bowl too.
Add in powdered sugar, butter, and mix well.
Then add the flour and mix well with your hands until it all clumps up together.
Now with the help of a tablespoon or hand take small portions and roll it into a ball. Then place it on a parchment lined baking tray and bake at 180 degrees preheated oven for 15 to 20 minutes. Only the bottom part should be lightly browned. (do not overcook or brown the cookie) Check the video
Let them sit for 5 minutes. Then lightly roll it in icing sugar. When its cooled completely roll it again in sugar
Video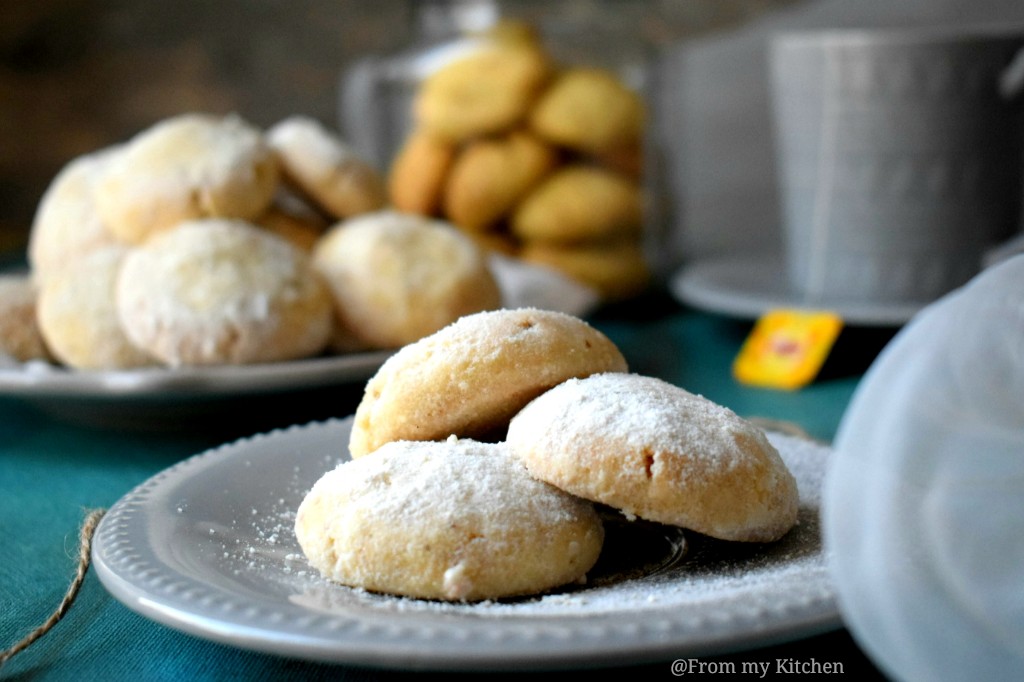 I coated one batch in sugar and left some like that to enjoy with tea.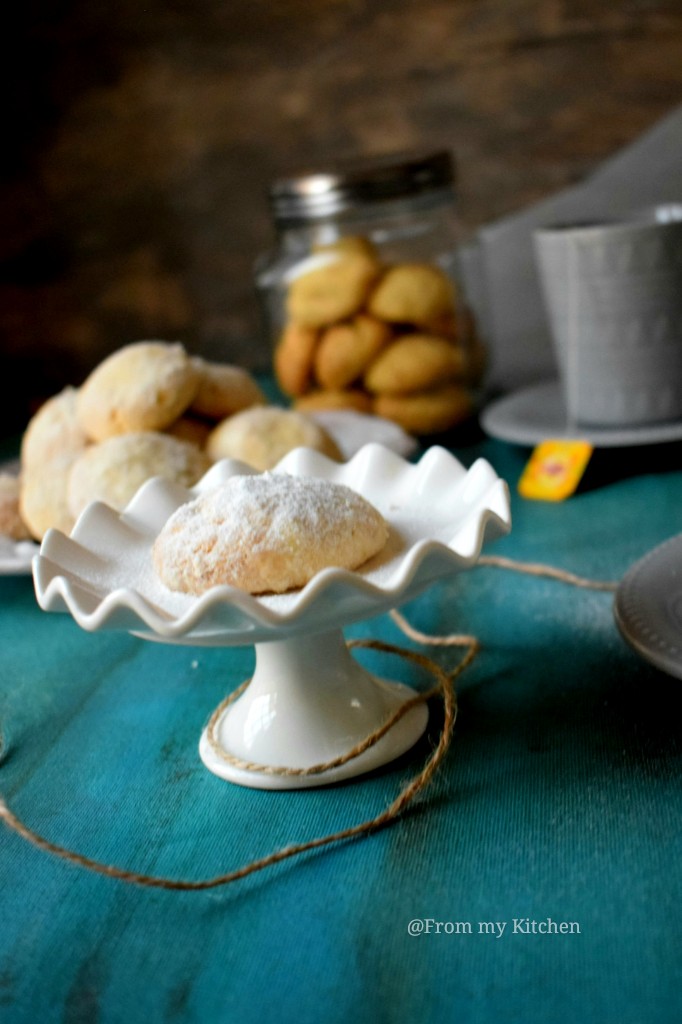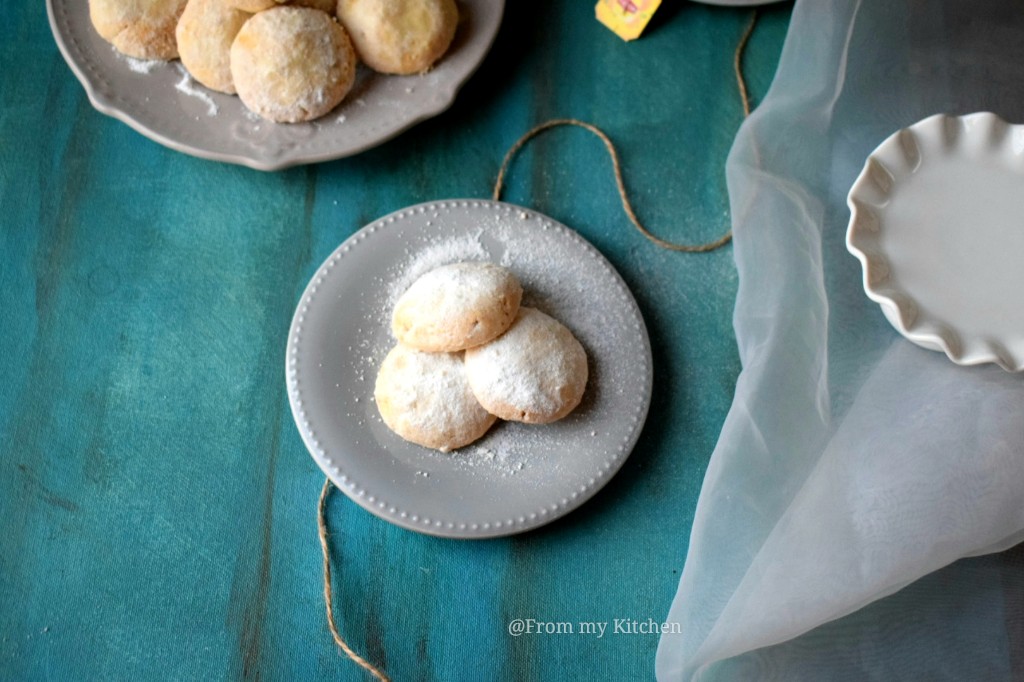 Happy Baking!