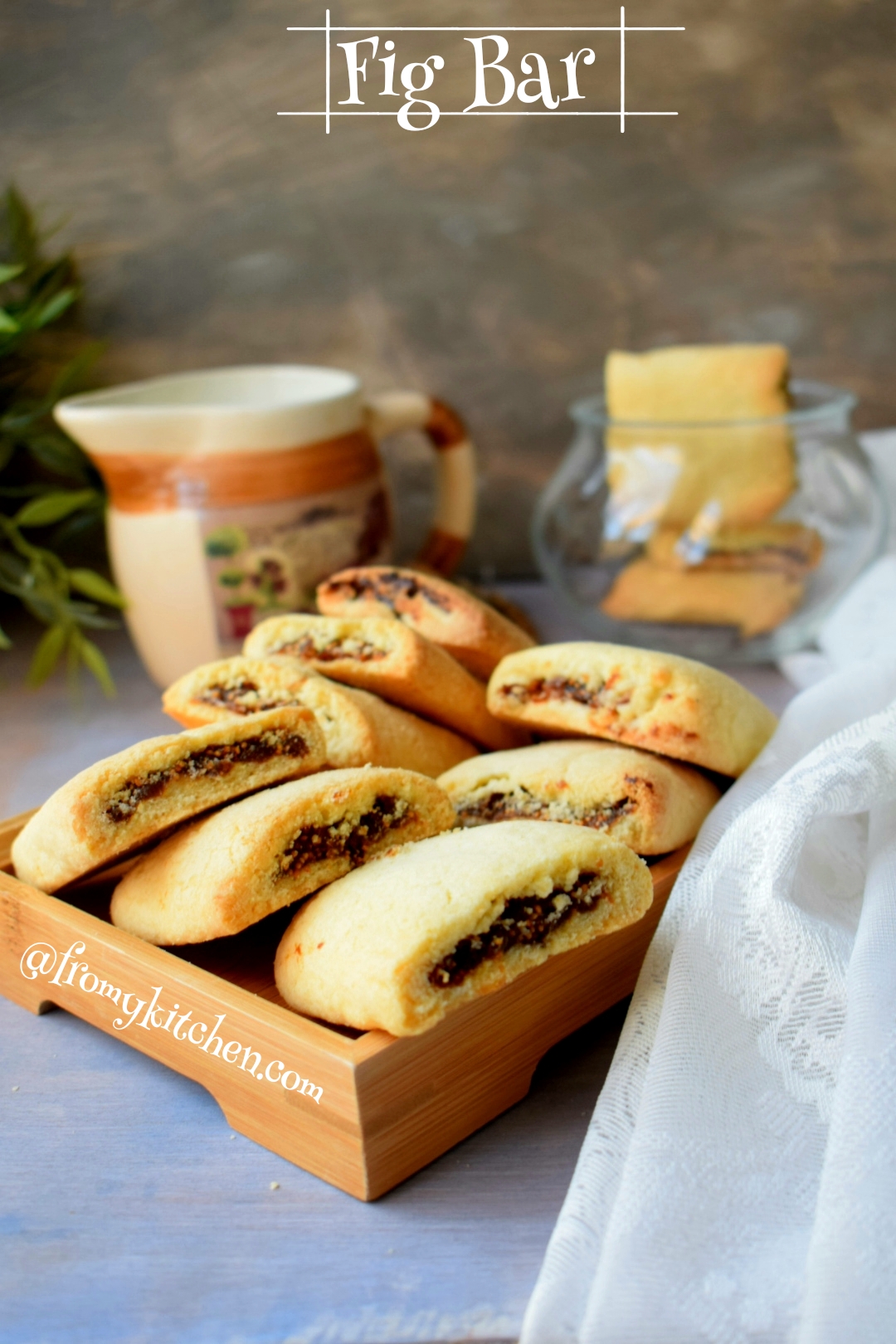 Fig Bar is a favorite here and yaay I made it!!!! This one is far better than store bought one! The buttery cookie dough wrapped with a delicious fig filling is a highly recommended treat to try out! If you are a dates or fig cookies fan try this out. This recipe is very easy compared to Ma'amoul dough (Dates filled cookie).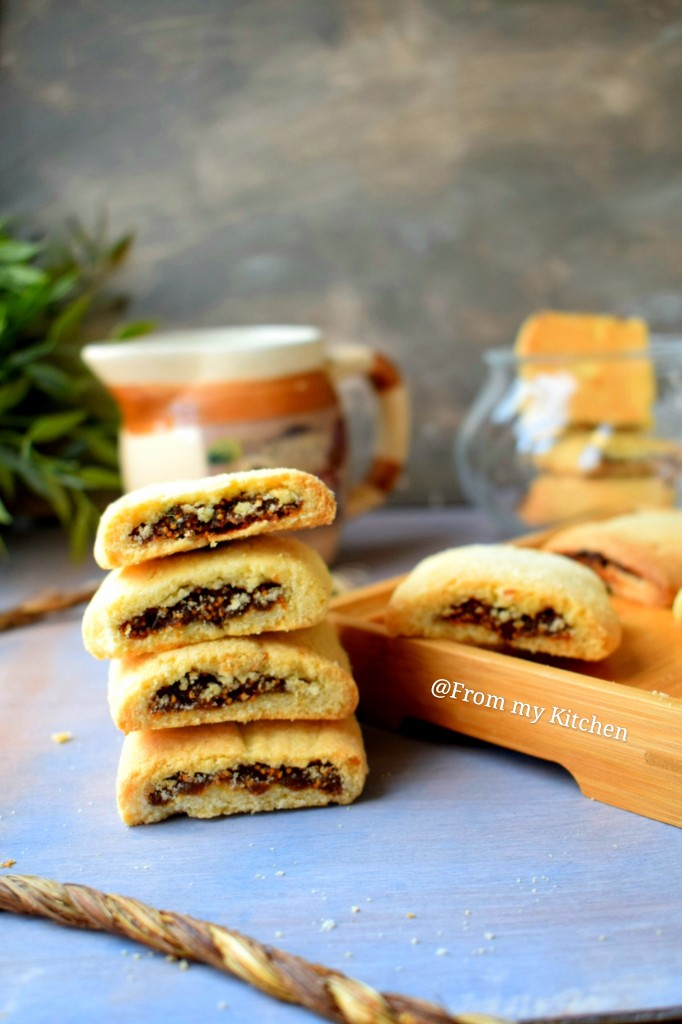 You can also fill it with date paste. Here I have so many figs unused because it's too dry to eat(otherwise it won't be there to experiment) and Riz was saying me to try out something with that fig. First, I thought to try some desserts with it, but then changed my mind and tried out this beauty by recollecting the flavor of "Memories" brand dates filled cookie which is buttery and delicious and you can see its perfect and yum!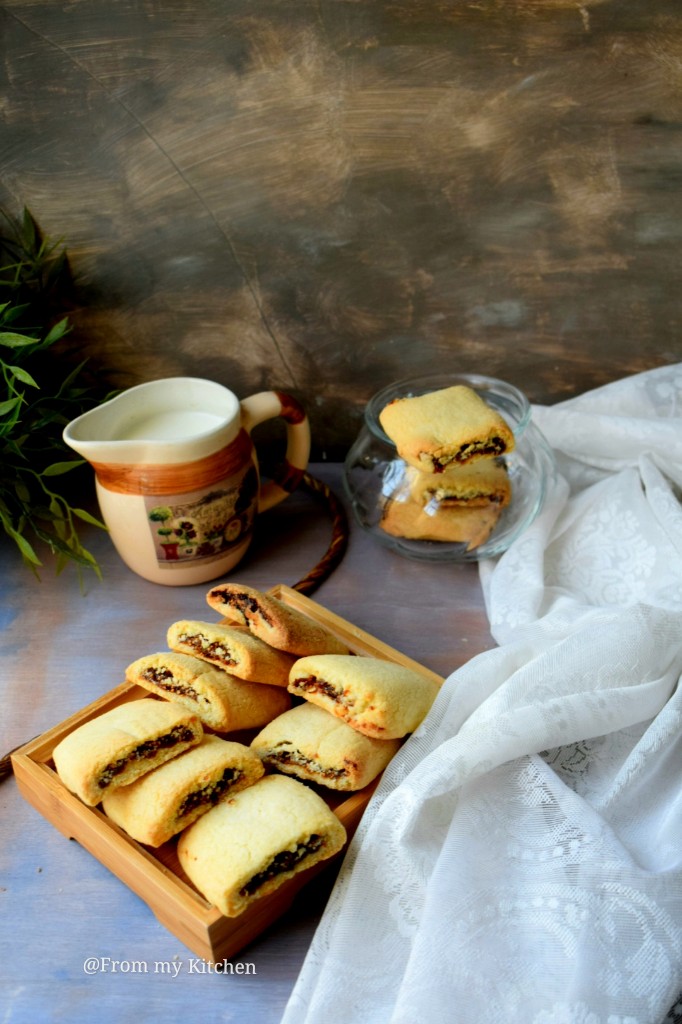 My family enjoyed it and so the happiness in me is boundless. You can also make simple butter cookies with this butter cookie dough. The cookie in itself is too good to enjoy with a cup of tea or coffee.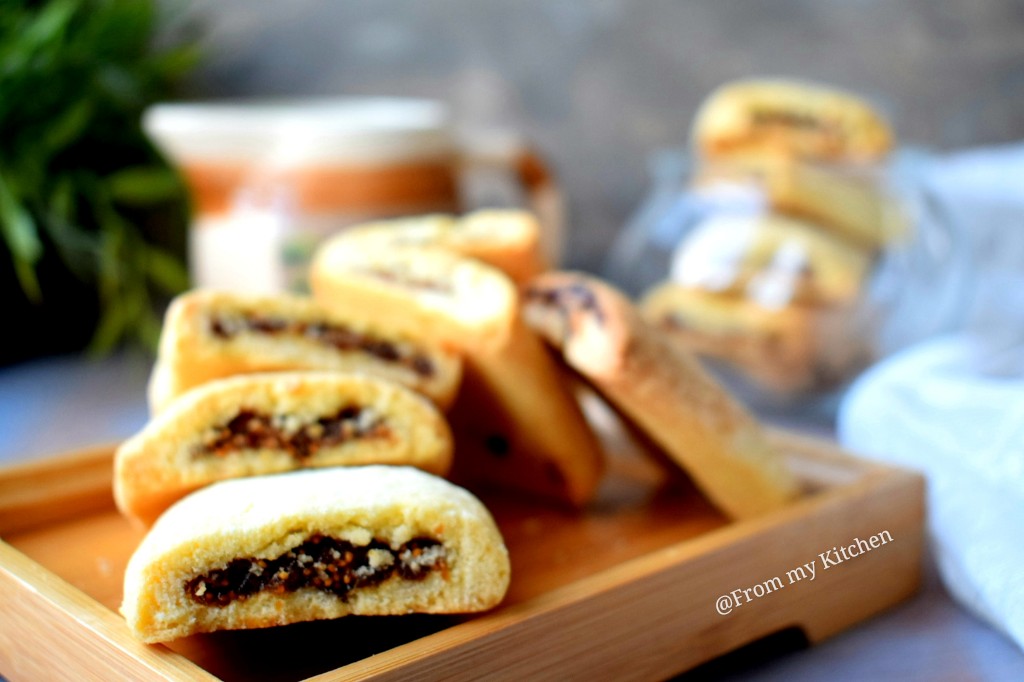 Ingredients
2 cups dried fig
2 tbsp sugar
2 tbsp butter
1 cup water
For Cookie Dough
150 gm butter
1/2 cup + 2 tbsp powdered sugar
1 egg (if you want to skip egg skip it and use 25gm more butter)
2 cups all-purpose flour
1/2 tsp baking powder
Method
For fig filling
In a saucepan add fig, water, sugar and let them boil and simmer completely. When water is almost simmered add butter and mix, let it dries out completely.(this process will make the fig soft and it will be easy for you to blend )
When the mixture is cool enough blend it to a paste.
For cookie dough
In a large pan add the butter (not fully at room temp, semi-stiff) blend it to soften with an electric mixer.
Then add powdered sugar and whisk.
Add egg and vanilla and blend until soft and fluffy.
Mix the flour and baking powder and add it to the butter in 2 additions.
Mix it lightly with your hands to make a dough. It will be a soft yet pliable piece of dough.
Assembling
Preheat the oven to 180 degrees
Divide the dough into 4 equal portions.
In between two parchment papers roll the dough to a thin  sheet (not too thick and not too thin)
Cut from the sides and make it a neat rectangular shape. Take off the excess.
In the center spread the fig paste evenly. Then with the help of butter paper gently lift the cookie dough from one side and cover the fig paste. Then do the same form another side by overlapping the first one. (you can refer video) Gently press it with your hands or roll it to make a neat shape.
Then cut it equally and move to a baking tray. Bake it for 15 to 20 minutes.
Video Tutorial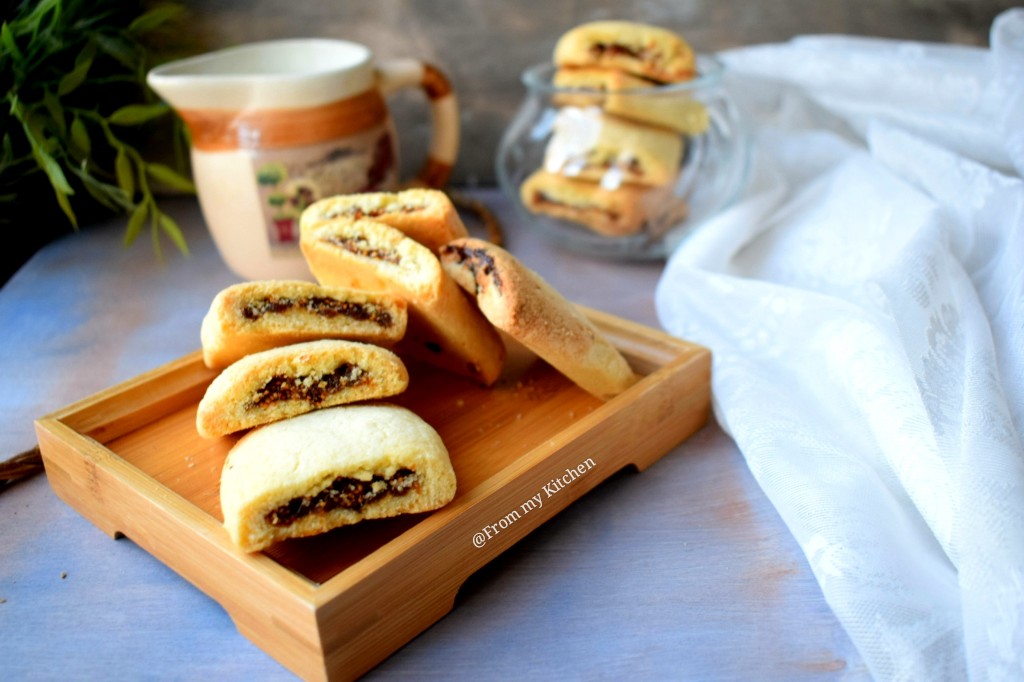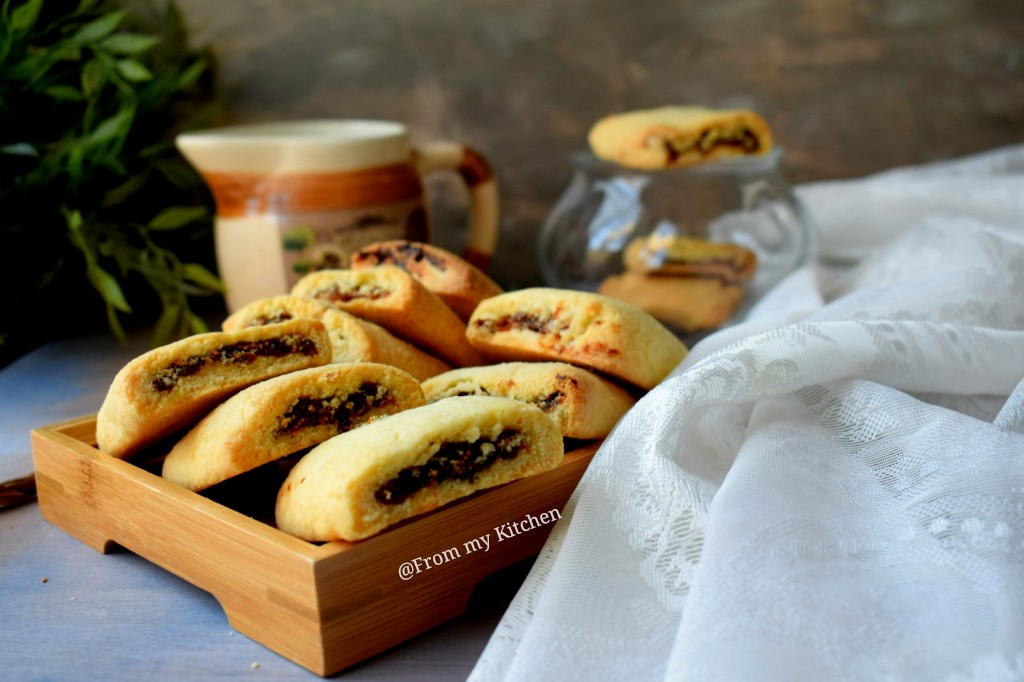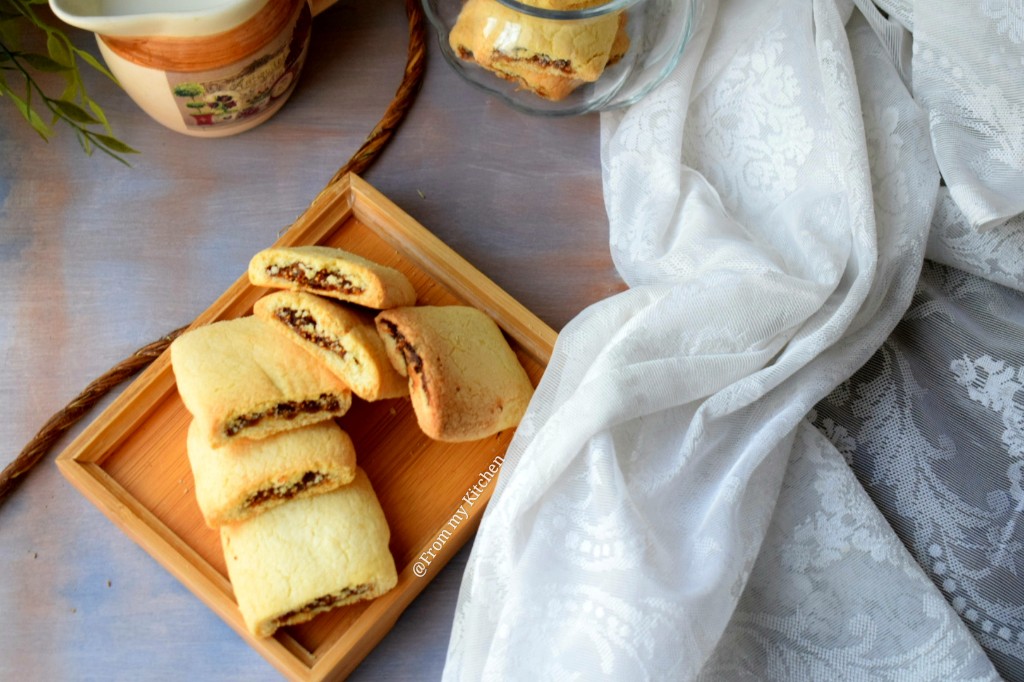 Happy Baking!