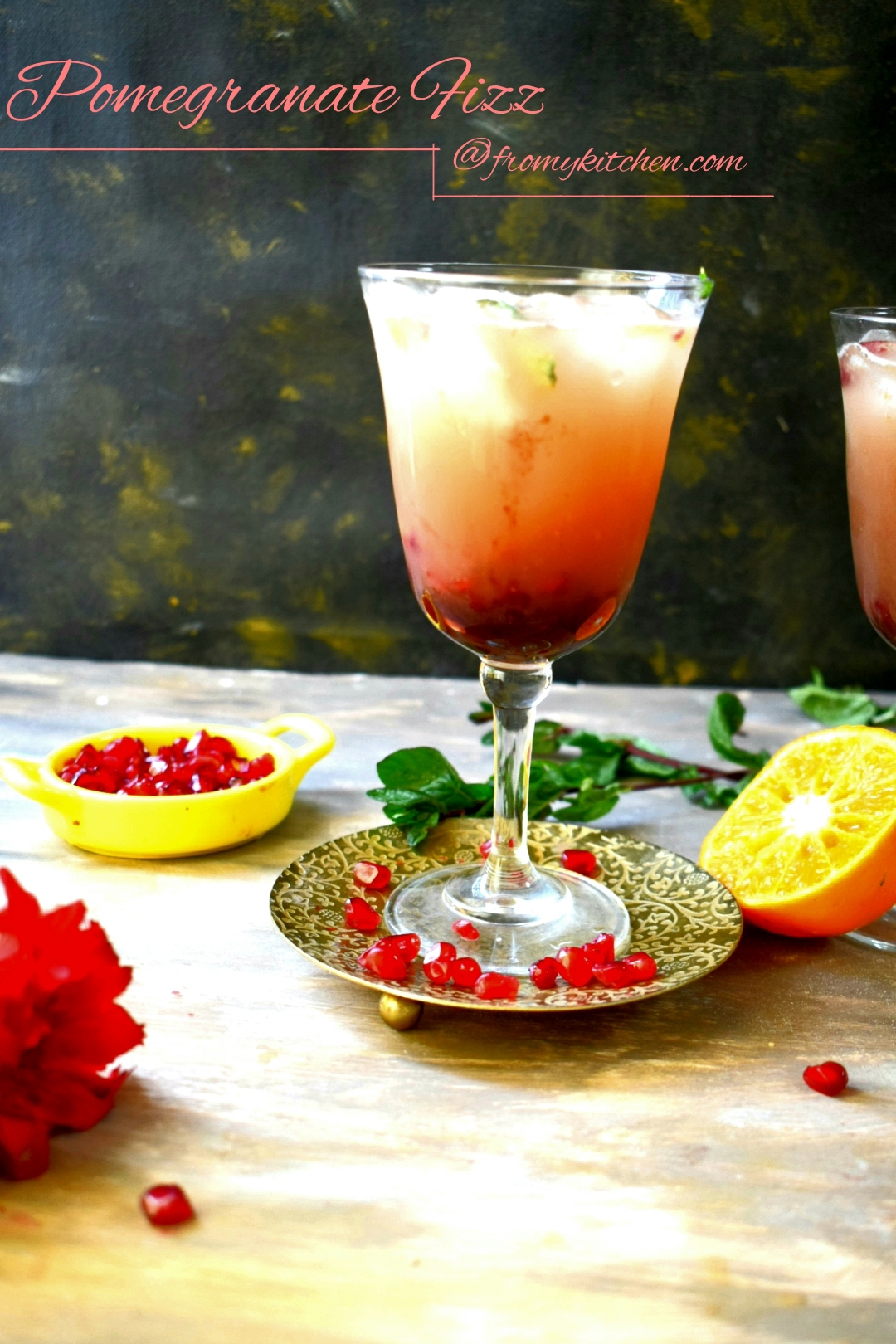 Its 10th of the month and time for yet another Mfb challenge now this is" a better late than never" moment! I totally gave it up, as I thought tomorrow is 10th and I prepared it today. But after seeing Rafeeda's post I realized it oh no it's 10th today hehe! Preparing, clicking editing everything in a day is not an easy task with all other homely stuff to do!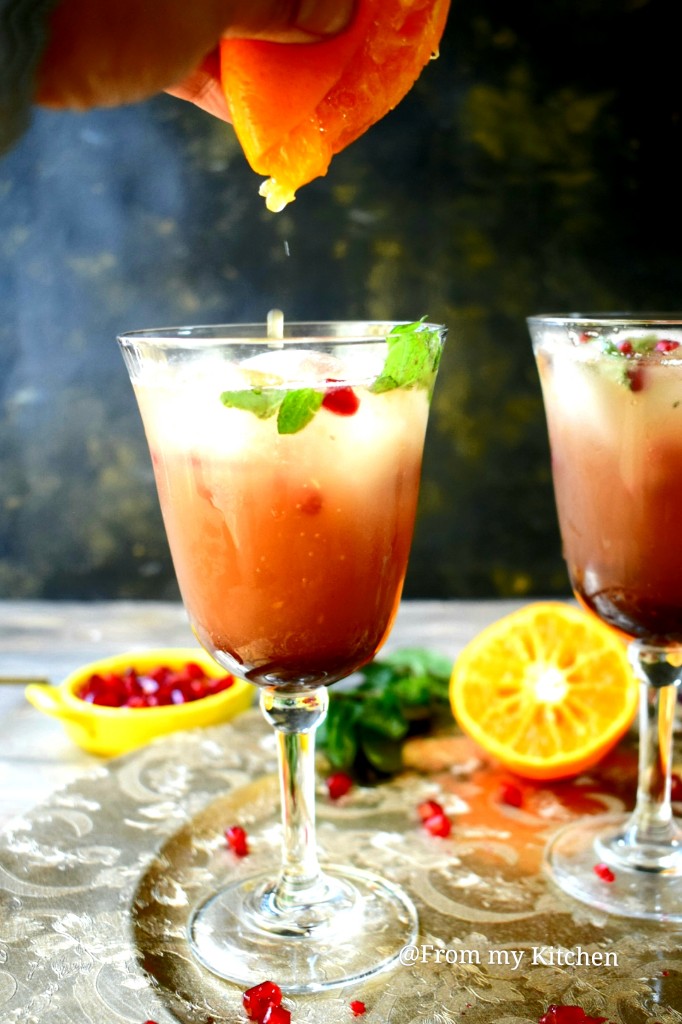 As Rafeeda said still there is time to post I thought why not to give it a try, as it's a simple one! So while teaching Kashif I'm doing this. This pomegranate fizz is a refreshing thirst quencher with some fresh flavors in it. The combination of pomegranate, fresh orange, lemon mint with fizzy soda is to die for.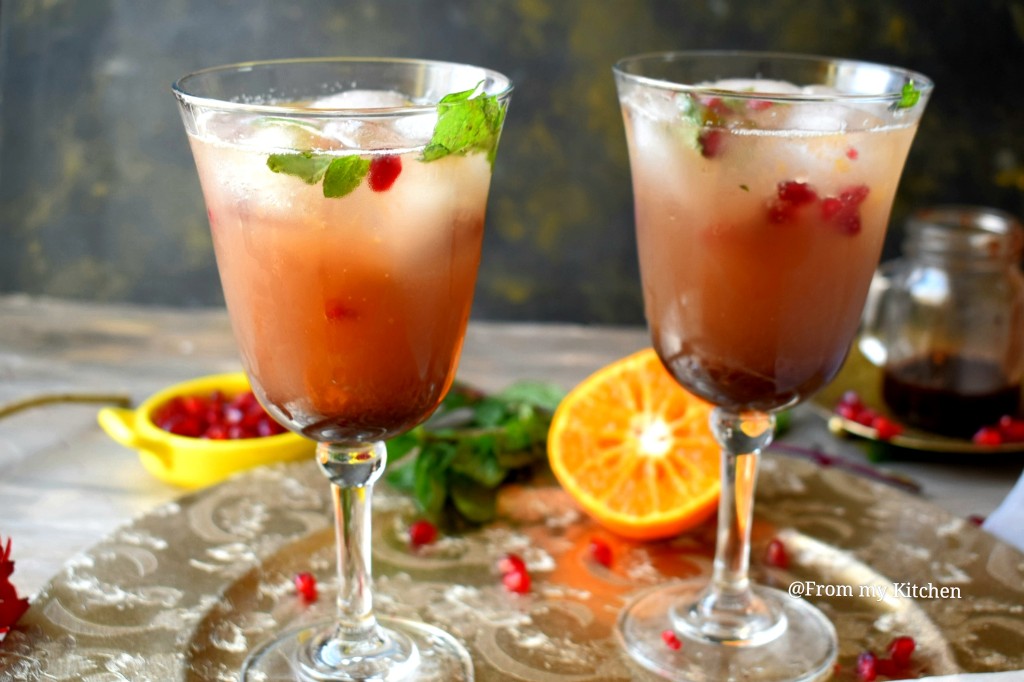 Look at that color! Here you need to blend together sugar, pome some lemon juice and ginger first and then simmer it to make a syrupy consistency. If you are out of time just blend it all strain and then assemble it. I tried both ways the simpler one is more delicious than simmering and all.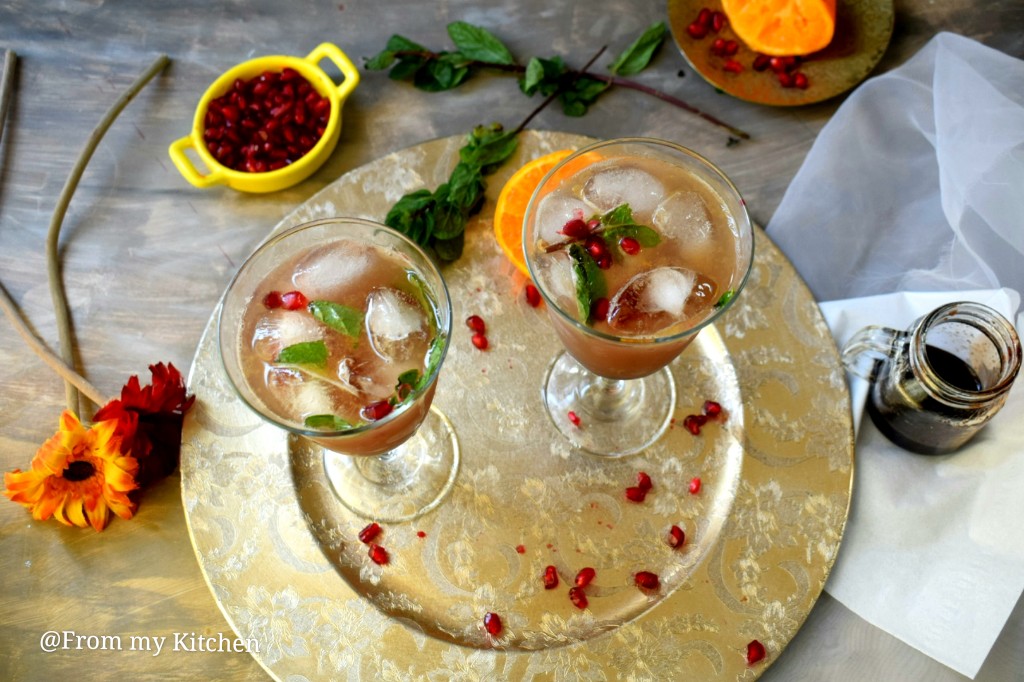 Let's check out how it is made
ingredients
1 pomegranate
1 lemon juice
Sugar to taste
1/2 cup chilled water
Ice cubes
7up or soda
Orange squeezed
mint leaves
Some pomegranate seeds
Method
In a blender blend pomegranate, lemon juice, ginger, and sugar. Drain it. (If you want to simmer it go ahead and do it. in that case, you need to chill it before serving)
In a tall glass pour some of the pome juice pile it up with ice squeeze some orange juice some more and seven up or soda.
Add fresh mint and pomegranate seeds and dive in. Refreshing pomegranate fizz will boost your energy level!
Link to Youtube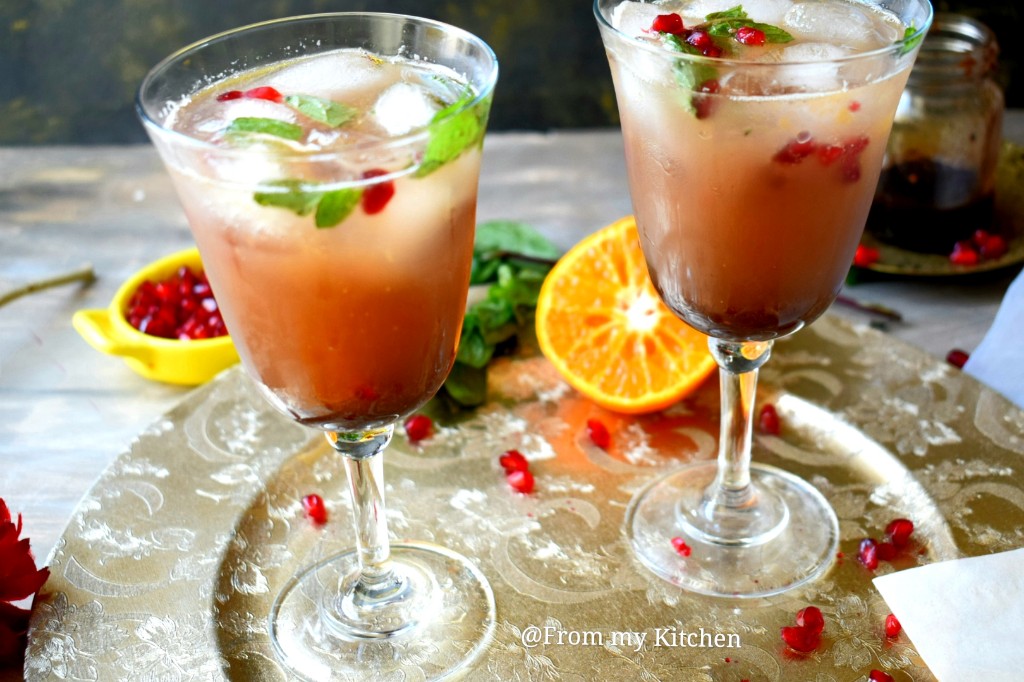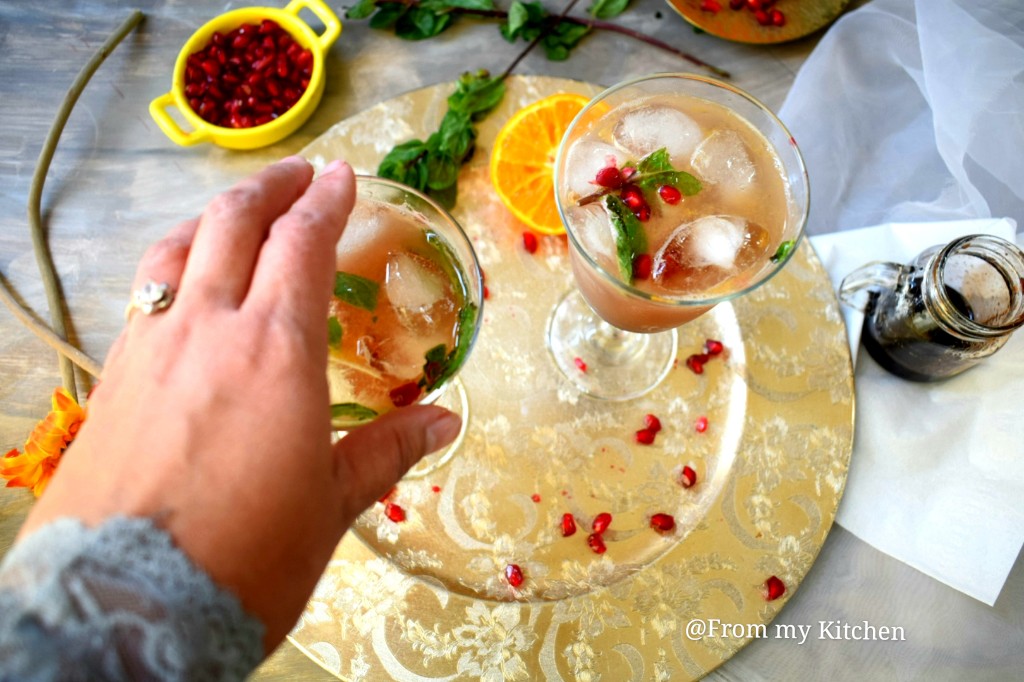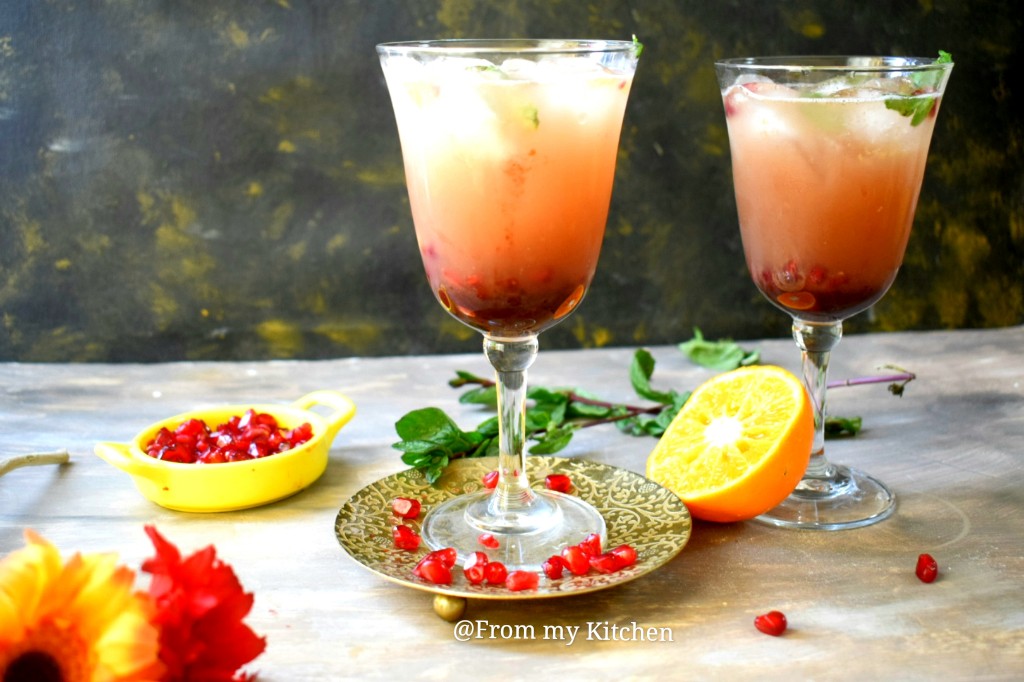 Relish it!