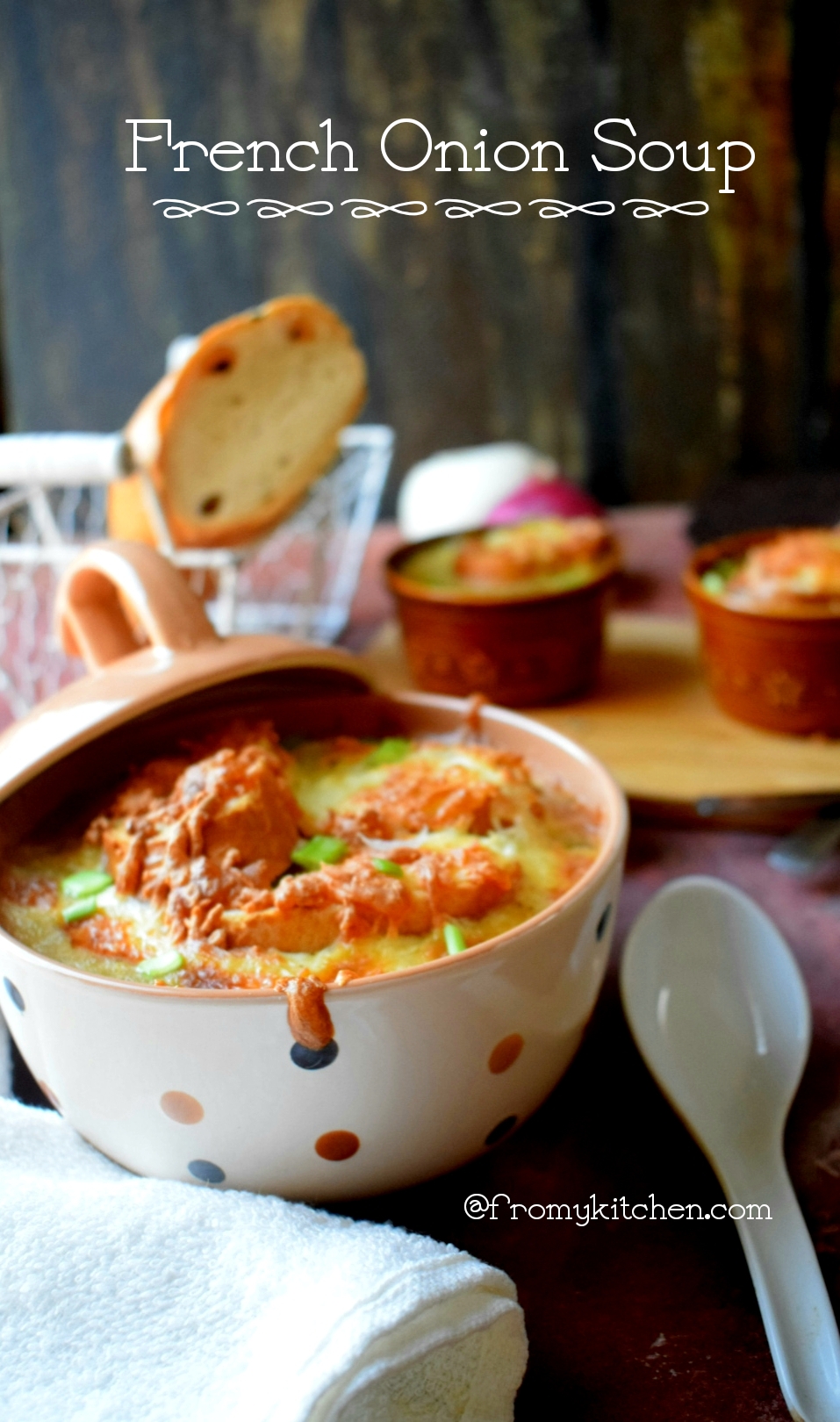 French Onion Soup is the best fall soup you will ever have! It has an amazing flavor of caramelized onion topped with cheese which is so comforting and warming on a cold day! Just loved every sip of it! The crunchy toast on top of the soup loaded with cheese is a piece of heaven!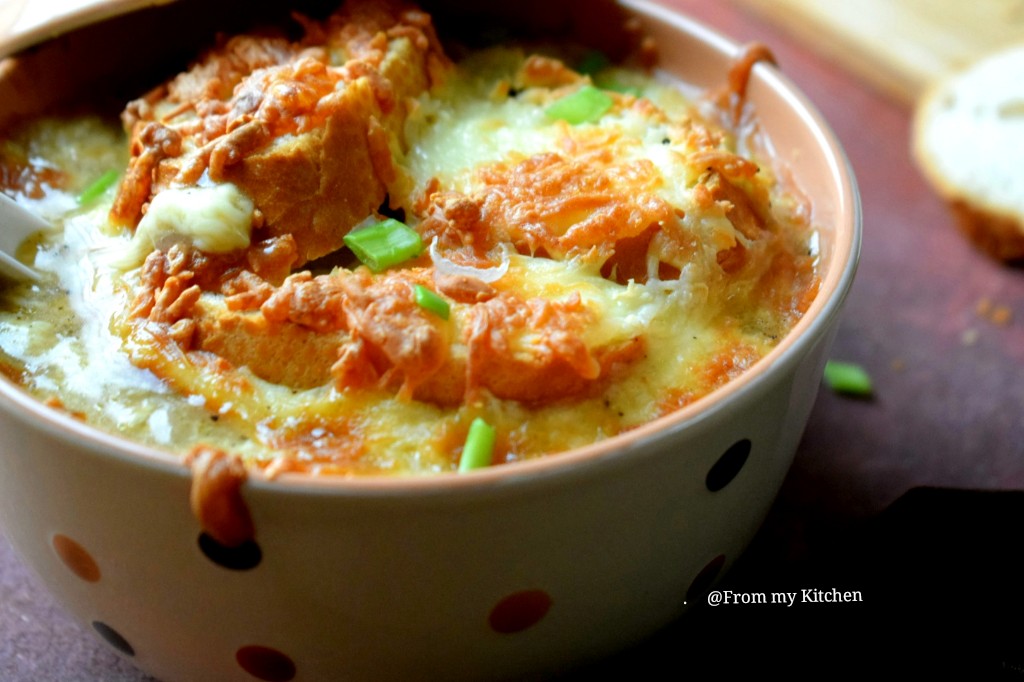 I love anything with onion, even to have it raw with rotis and fries! Onion Pakora, Onion rings everything is my fav, so no doubt for this one! It really got that flavoring that we have on french onion chips and I just fell in love with it. On a chilly day, this is a sure treat to make you feel warm and comforting!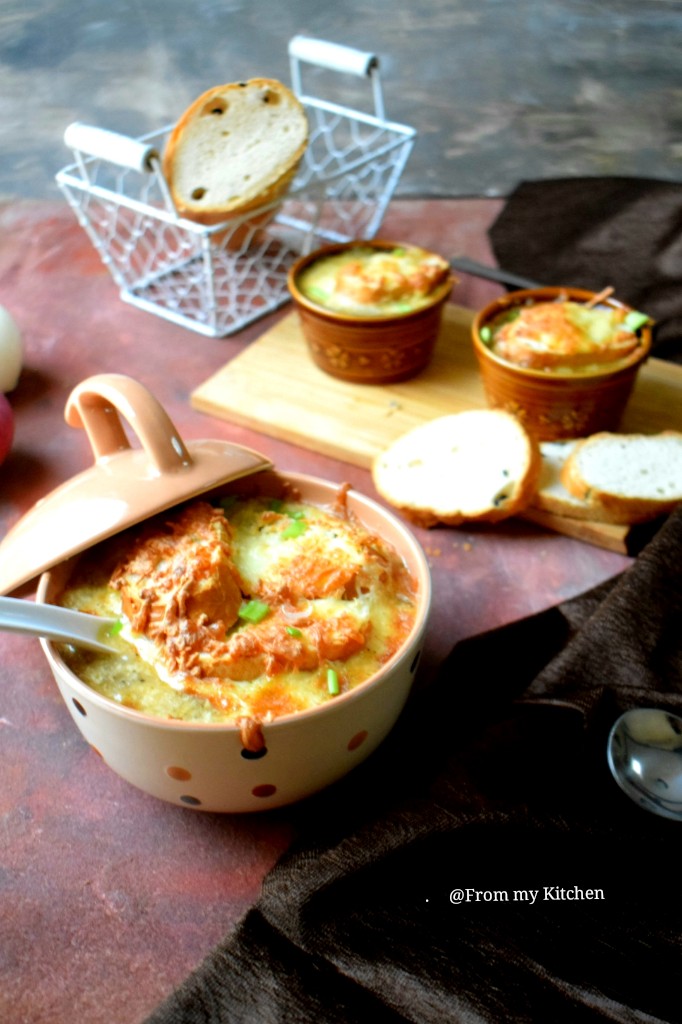 This soup should have a dark brown color which I don't acquire because of my impatience in browning the onion. Here Caramelizing means not frying onions in lots of oil, but cook it on low flame and make the onion soft and brown. Only if the onion is dark brown we will get that dark brown color for the soup, but still, it tasted yummilicious!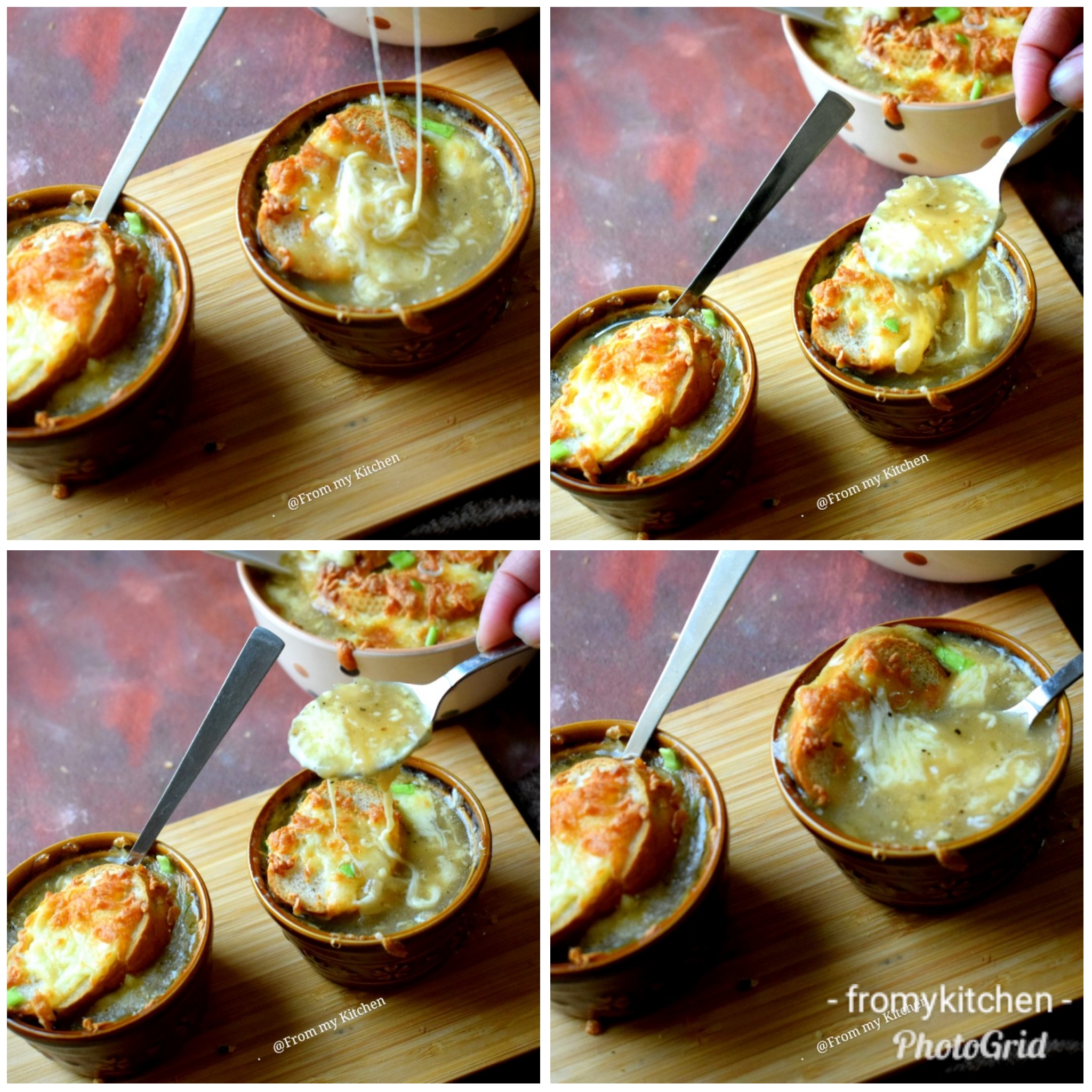 The recipe is adapted from Domestic Geek: let's check out the ingredients
Ingredients
4 onions (not the blue one)
2 tbsp butter +1 tbsp oil
Salt to taste
Pepper to taste
1 tsp sugar
2 tbsp apple cedar vinegar or regular vinegar
4 to 5 cups water
2 tbsp all purpose flour
1/2 tsp dried rosemary
Toasted bread and mozzarella cheese for topping
1 chicken stock cube (If you want to make it vegetarian add veg stalk)
Method
In a large saucepan heat oil and butter over medium heat.
Add the sliced onions and stir. Cover and cook onions for 1o minutes.
Remove the lid and season the onions with sugar, salt, and pepper.
Cook the onions for an additional 20 minutes, stirring often. Onions should be deep golden brown.
Once the onions are caramelized stir in flour and cook, stirring, for 1 minute. Add the apple cider vinegar and mix well.
Add 1/2 of the water by mixing it simultaneously.
Add the chicken stock cube and mix well.
Add rest of the water and rosemary and bring the mixture to a boil. Reduce heat to medium-low and simmer for 20 minutes.
Preheat the oven to 220 degrees
Ladle the soup into individual, oven-safe bowls and top with the sliced baguette and cheese.
Bake until cheese is melted and bubbly, about 5 minutes.
Serve immediately hot from the oven.
Video Tutorial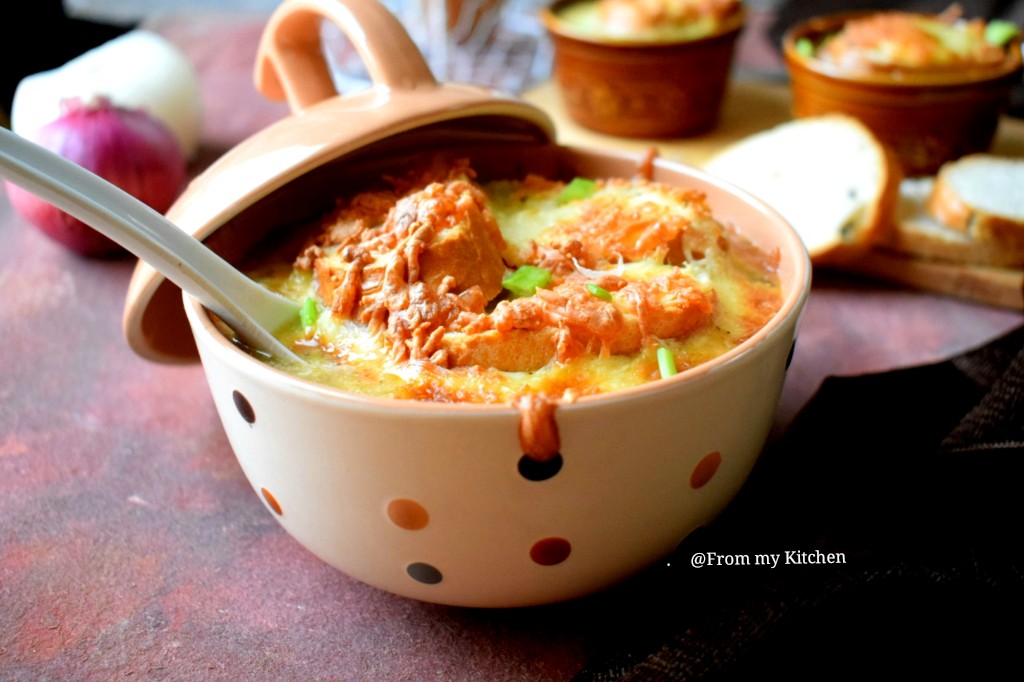 Happy Cooking!