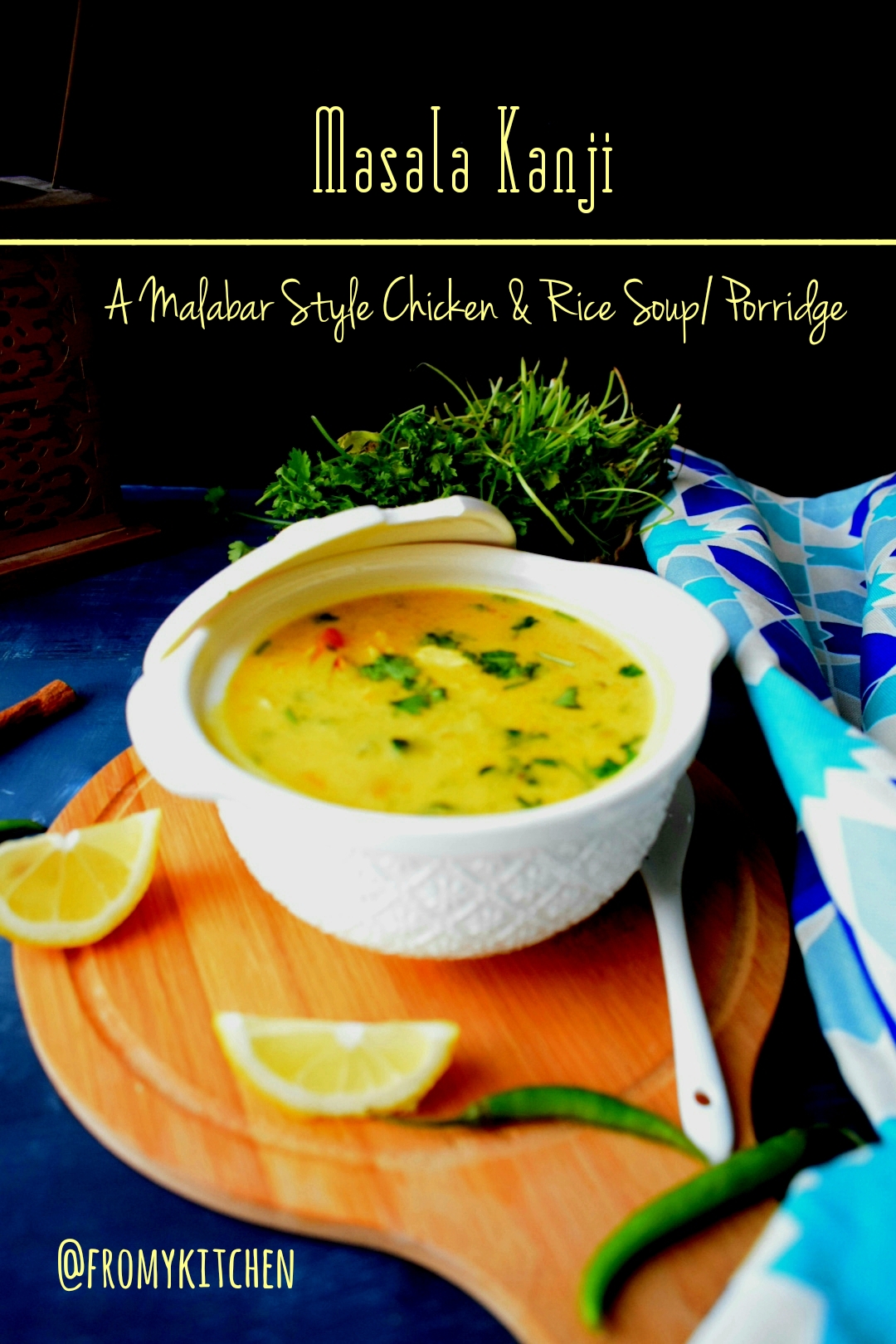 So it's Ramadan within 1 week and this month the MFB challenge is Ramadan special food from around the world! That means there are some food that keeps repeated during Ramadan, so here i'm with one such recipe in my home! Are you all ready to welcome the holy month? I started in full swing! Kitchen cabinets, fridge everything neat, clean and organized now, eagerly waiting for the holy month to arrive. May Almighty bless us to do our best to please him during this month and shower his blessings immensely!Ameen!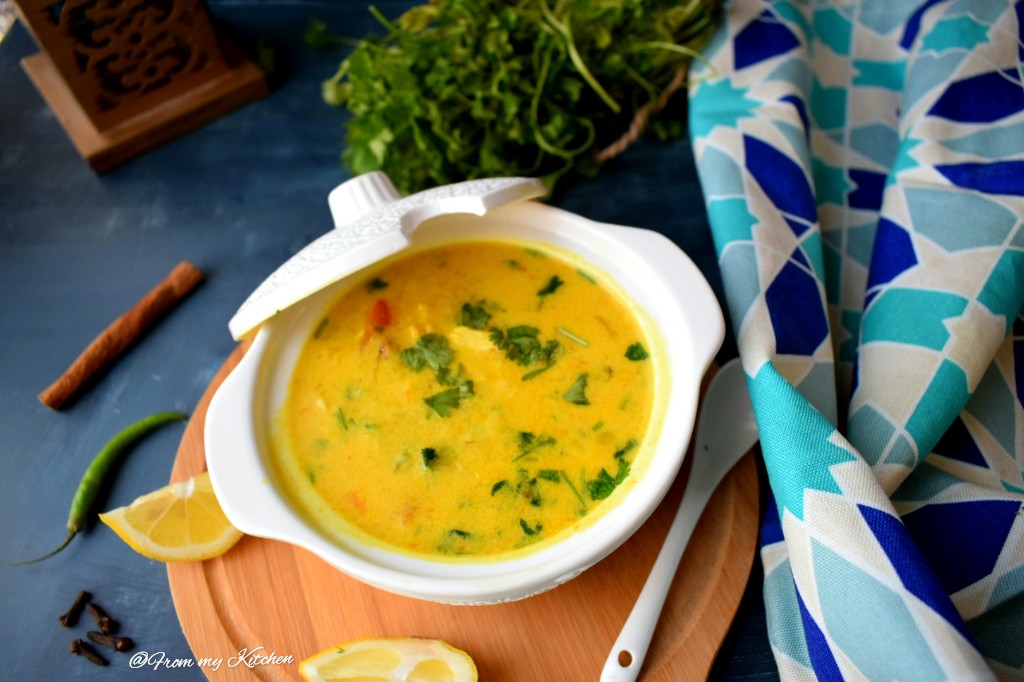 I searched throughout the google for Ramadan special food in different Muslim countries especially Saudi Arabia! Mostly every country has one thing similar, soups, shorba or porridge aka kanji. Yes, I love the mutton shorba served here in Saudi Arabia, once tasted when a neighbor brought it here. It was yum, but folks here don't like it much! So without thinking twice, i chose our own Masala Kanji !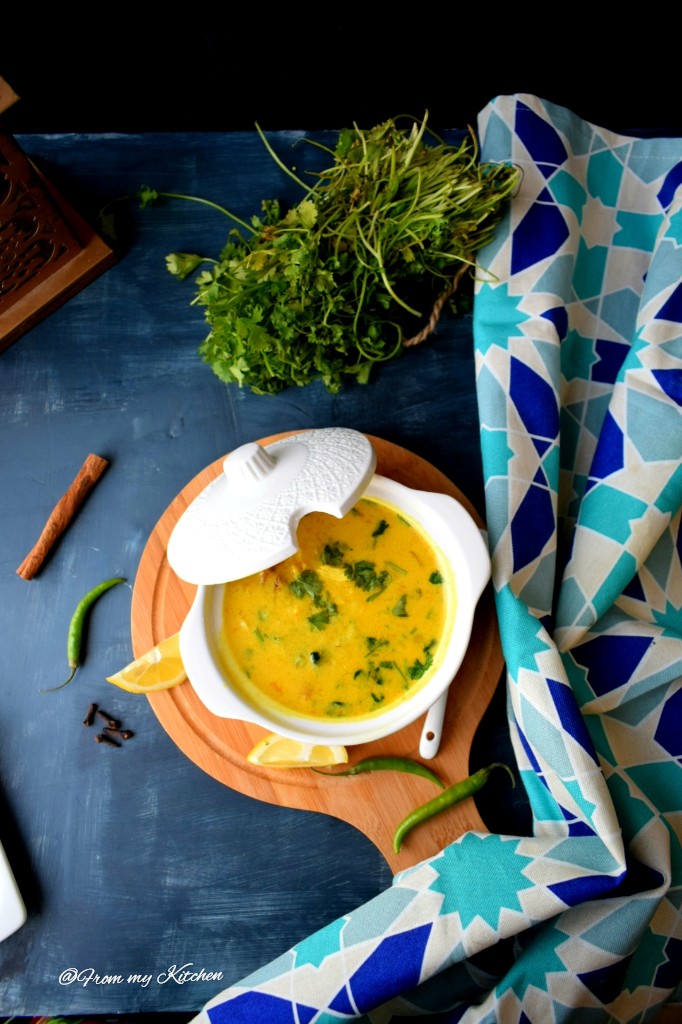 Porridge is a must during Ramadan in most of the houses in our place, but seriously I don't like it, but this masala kanji is a favorite one for all of us since my friend Sana introduced it to me! This is a delightful recipe with very simple steps and I thank my dearie for this delicious recipe! This is my dad's favorite too! She said they used to have it by crumbling some paripvada(lentil pakoda) in that, but I never tried that combination! In Sha Allah soon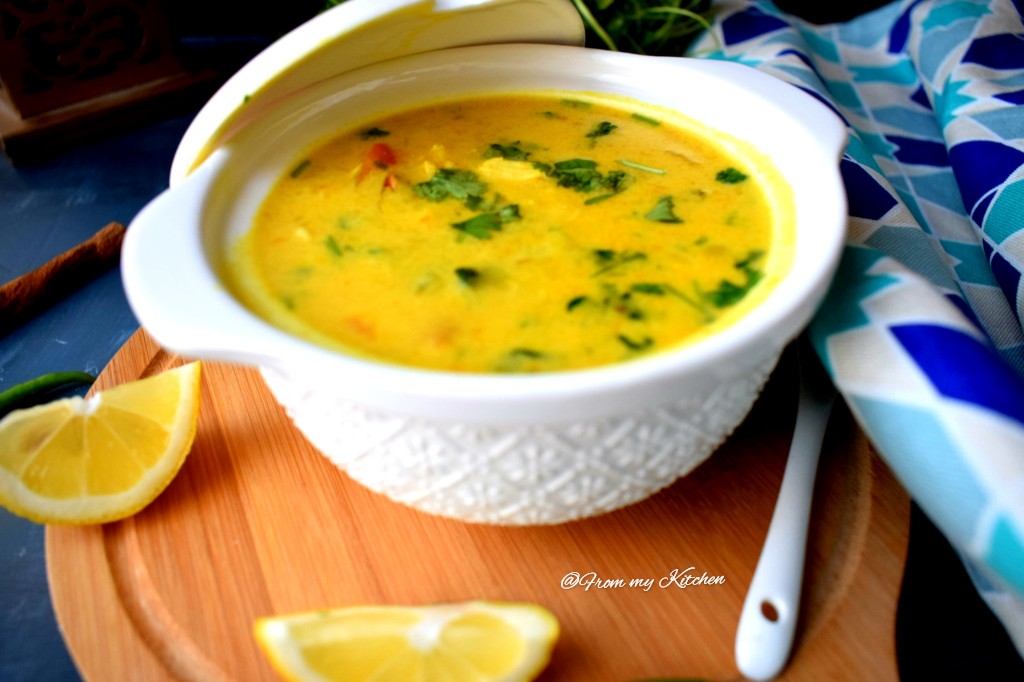 So are you all ready for this year Ramadan special recipes? Yay! And here comes my first recipe for this Ramadan Series – Sana's Masala Kanji (her mom's)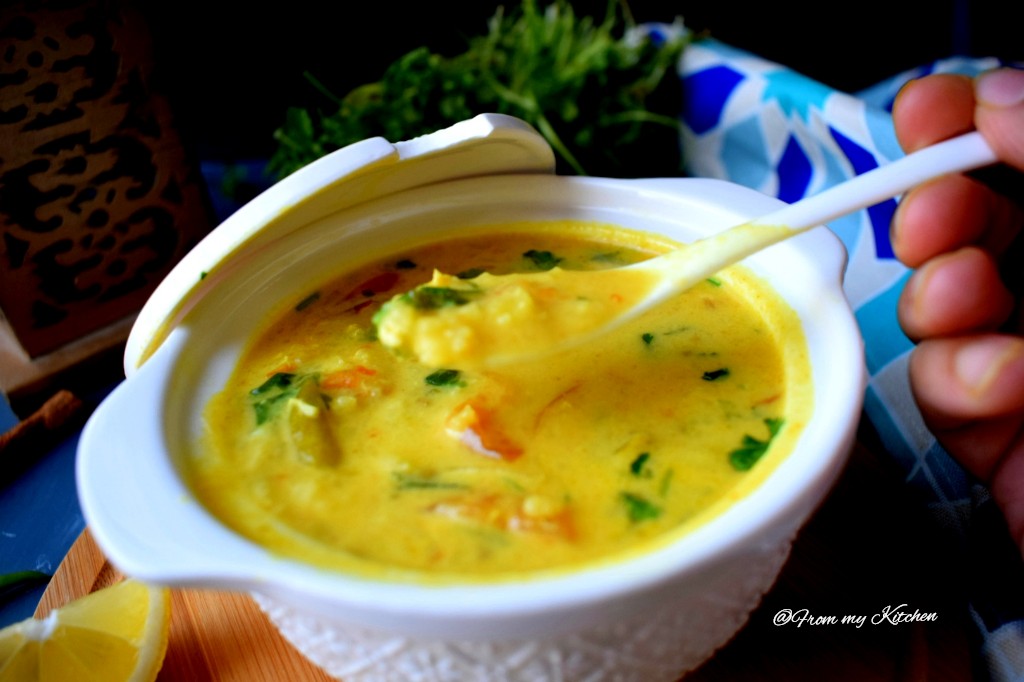 Ingredients
2 tsp ghee
1 small piece cinnamon
2 cloves
2 piece chicken with bone or boneless
4 to 5 small onions
2 green chilies
1/2 tsp turmeric powder
Salt to taste
1 tablespoon biriyani rice (jeerakashala)
4 to 5 cups water
1/2 cup thick coconut milk
Lots of coriander leaves
Method
In a pan pour ghee, splutter spices and then saute sliced small onions and green chilies.
Add turmeric and salt
Add chicken pieces and mix well.
Pour enough water and let it boil
Add 1 small tomato cut in 4.close it and let it cook until the chicken is done.
Take out the chicken and add the rinsed rice cover and cook until done.
Now shred the chicken and add it to the soup. Pour water if needed, check seasoning and add.
Pour 1/2 cup thick coconut milk mix well and let it boil for few more seconds.
Sprinkle lots of coriander leaves and serve hot! Creamy, delicious masala Kanjhi is ready to dig in!
Video Tutorial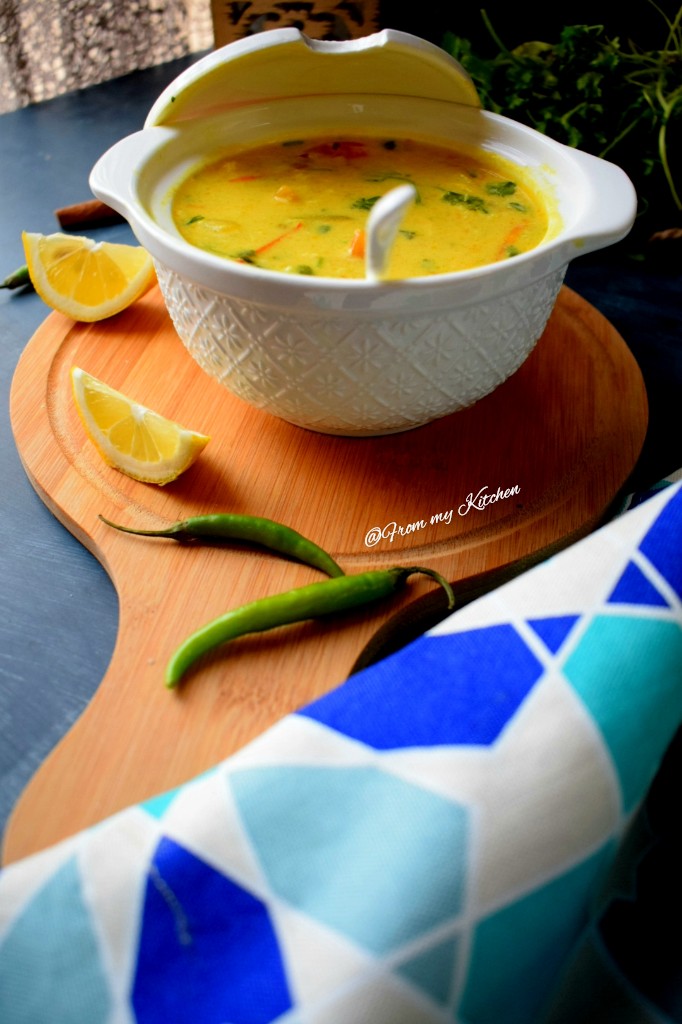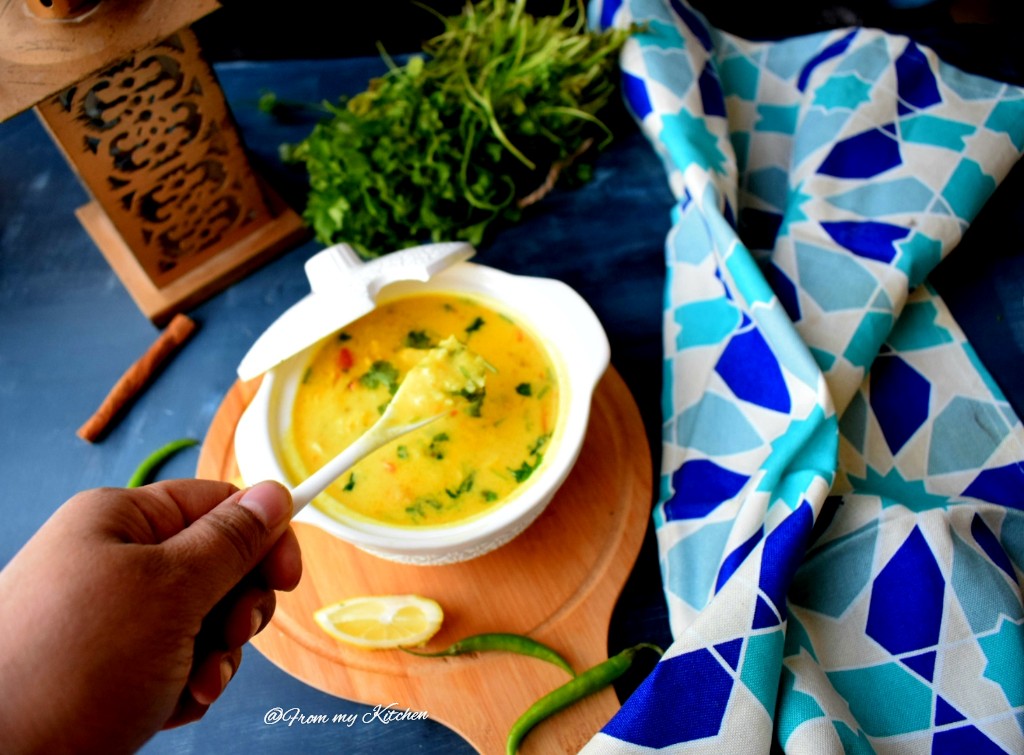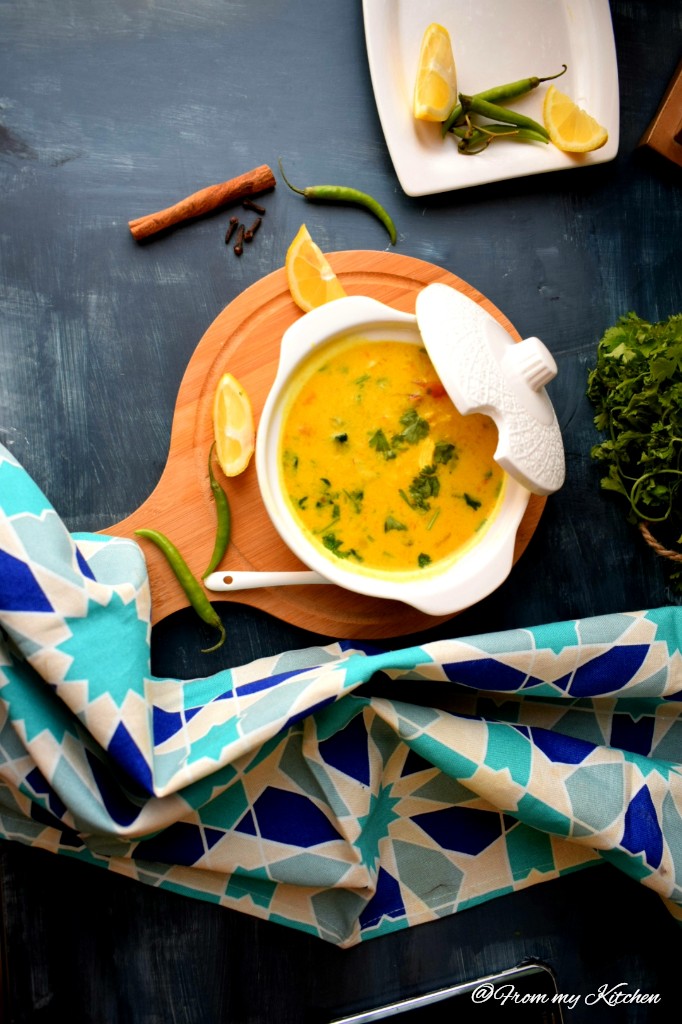 Happy Cooking!
">Check out what others have for this challenge!