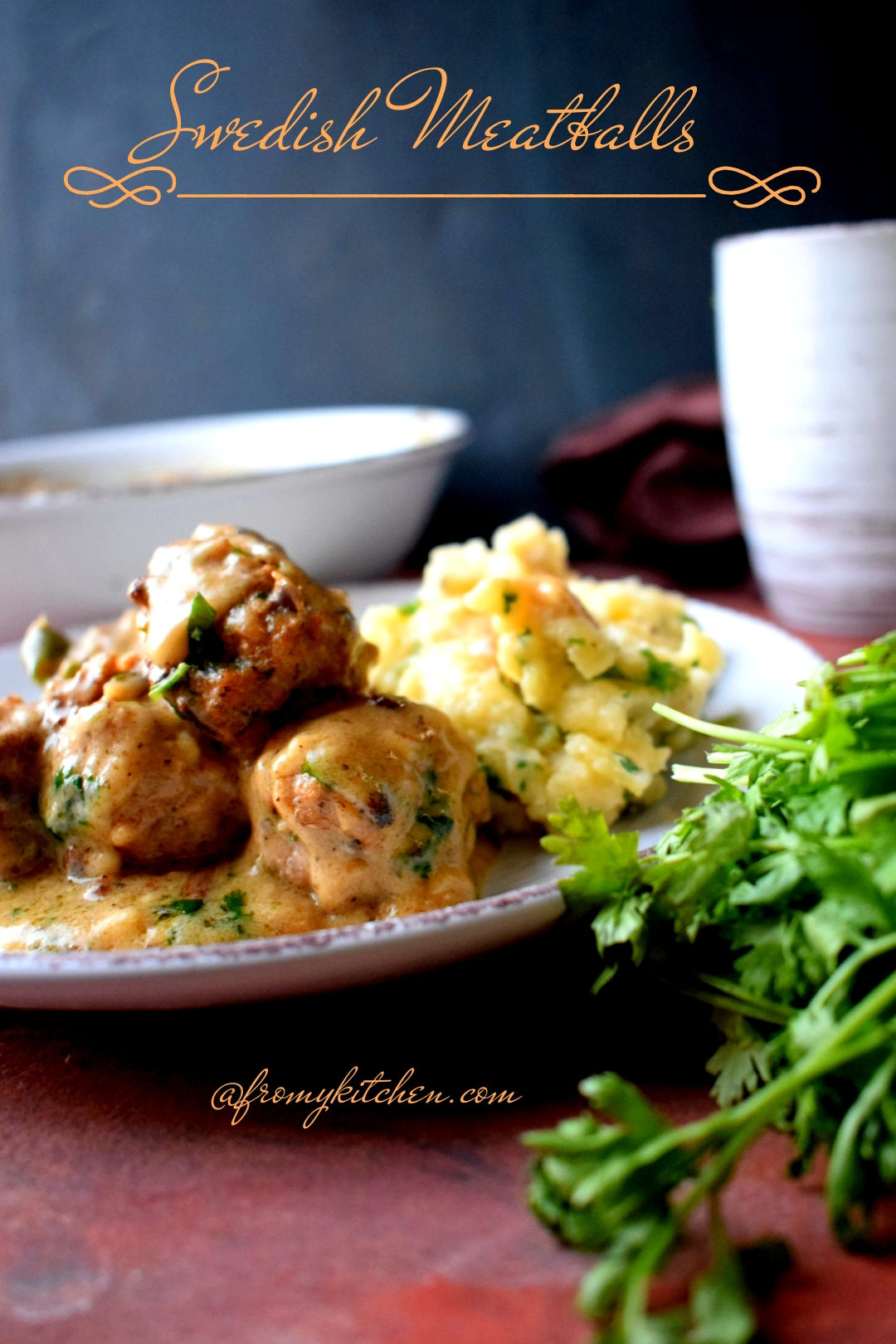 Nothing can beat the taste of this Swedish meatball smothered in a creamy rich silky gravy! OMG, it tasted heavenly, like finger licking good! If you are a lover of Swedish meatball served in IKEA, then definitely this is far better than that! It is simple and easy to make dish which u will fall in love with every single bite!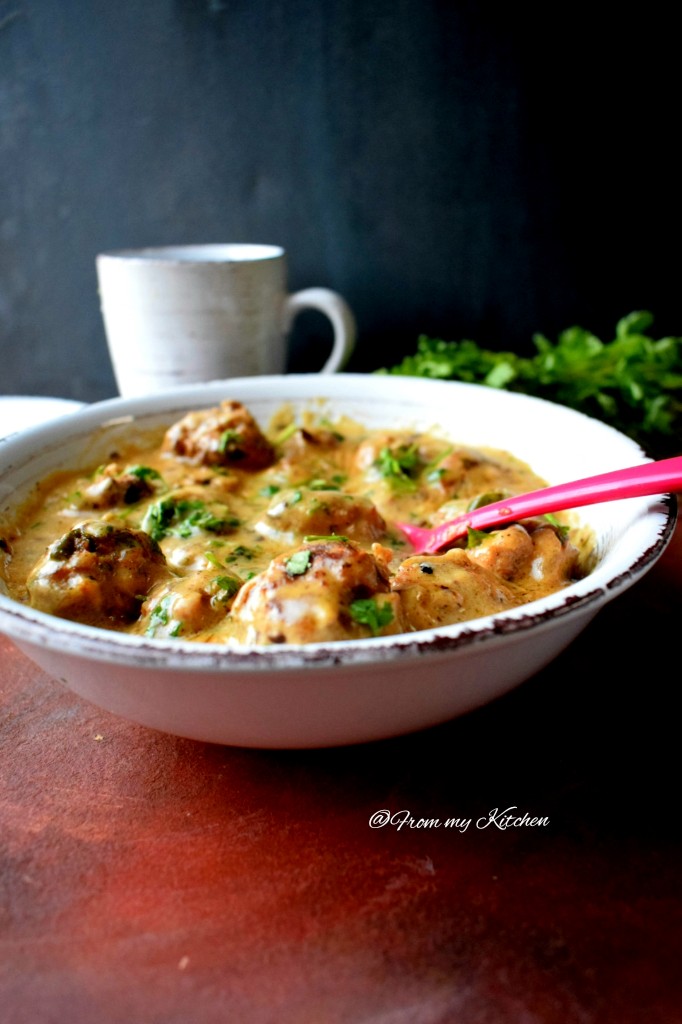 I served it with creamy mash and salad while breaking fast and it was a perfect treat! My family just enjoyed it! I don't know why it took me so long to make it as it has been on my bucket list for a long time and I'm so glad finally I did it! It's really super simple to prepare and the yummiest. I went through many recipes for this and made the simplest one with my own twist!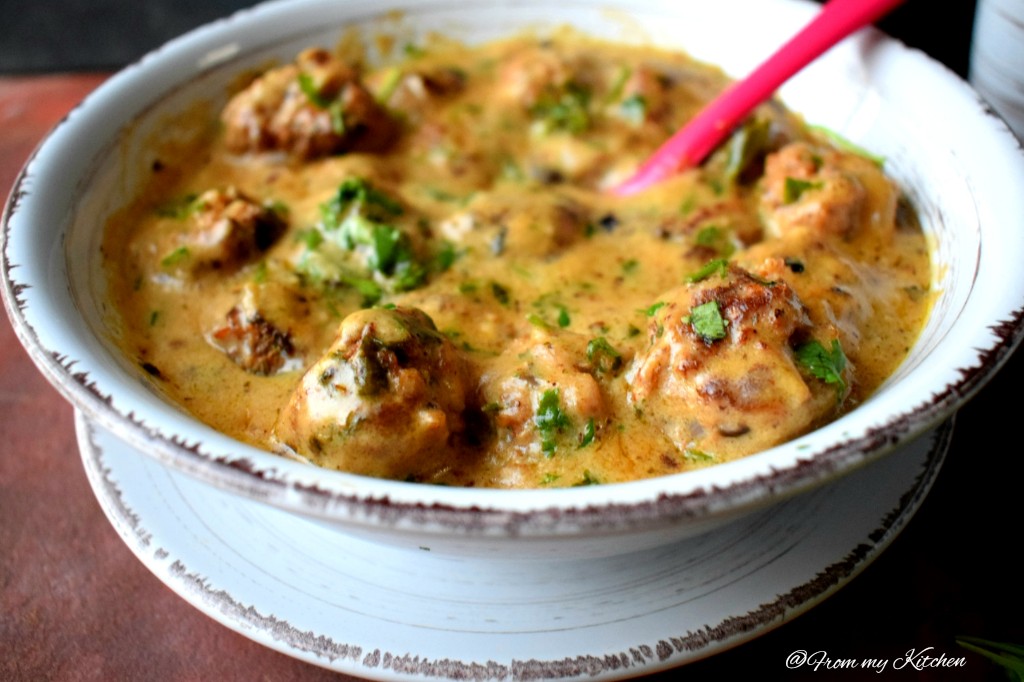 I used lamb mince here instead of beef. You can try it with chicken too. If you don't have beef or lamb broth make quick stalk with the chicken cube. It tasted awesome. All you need to do here is mix the meatball with veggies and spices shape it sear it and cook it in the sauce. You can also serve it on top of egg noodles and dig in.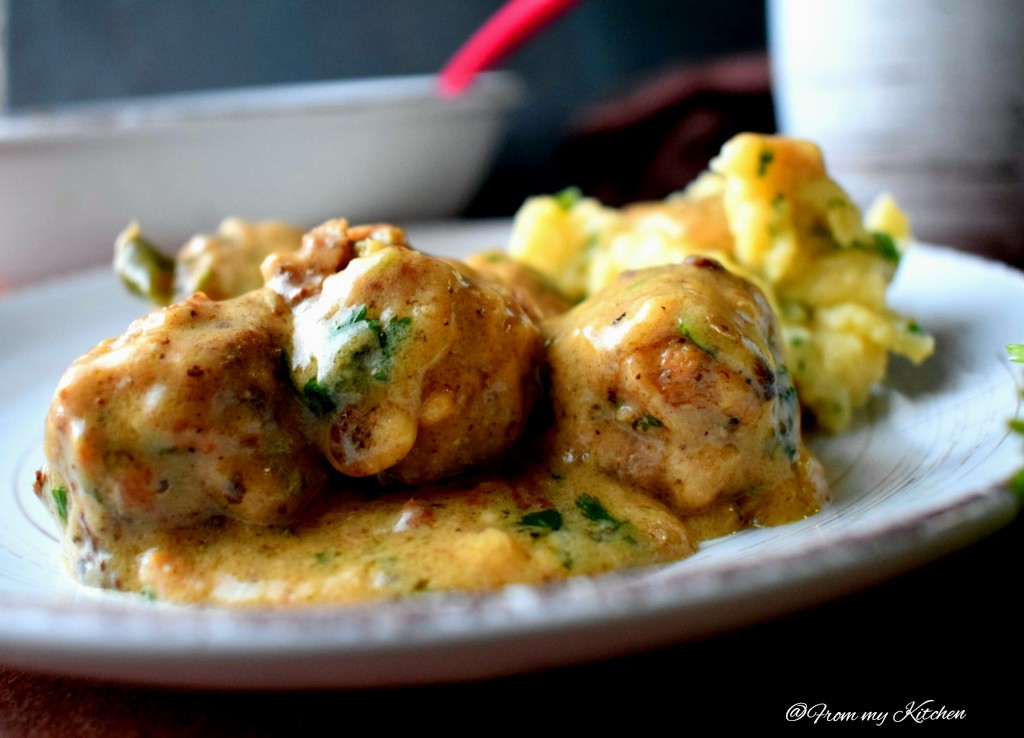 Ingredients
500 gm lamb or beef mince
Salt to taste
1 small onion
1 green chilly
parsley
1 tsp pepper powder
1/4 tsp paprika (opt)
1/4 tsp nutmeg powder
1/2 tsp Italian seasoning(opt)
3 cloves garlic
1 egg
1/4 cup breadcrumbs
For Sauce
3 tbsp butter
2 tbsp flour
1/2 cream
1 & 1/2 cup chicken or beef stalk
salt to taste
2 tbsp finely chopped Parsley
1/2 tsp pepper powder
Method
Finely chop or grate the onion and parsley.
In a large bowl add mince, spices, salt, onion, and parsley along with bread crumbs and egg mix well with your hands and shape it into lemon size balls.
In a saucepan pour 2 tbsp olive oil and sear the meatballs until half done and all sides are browned about 4-5 minutes. Transfer to a plate.
In the same pan melt butter. Whisk in flour until lightly browned. Gradually whisk in the broth and cook, whisking constantly, until slightly thickened, about 1-2 minutes. Stir in the cream season with salt and pepper.
Add a touch of garlic powder and then drop in the meatballs. Add some more broth or water if needed close it with a lid and simmer it for 15 to 20 minutes or until the meatball is fully cooked and the gravy thickens. Sprinkle the parsley and dig in with creamy mash!
Note: For broth, I used a maggie chicken cube and mixed it with 1 &1/2 cups of water. As we are adding the cube go easy with salt.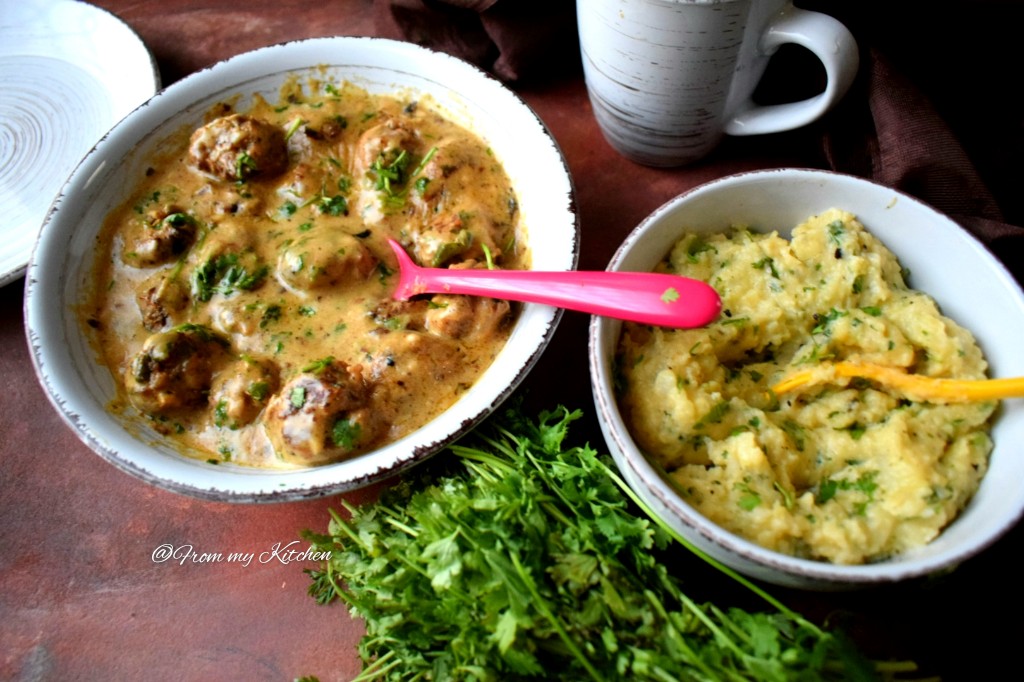 The picture was the last minute rush, so it doesn't do any justice to the dish! Do try this easy peasy comfort food!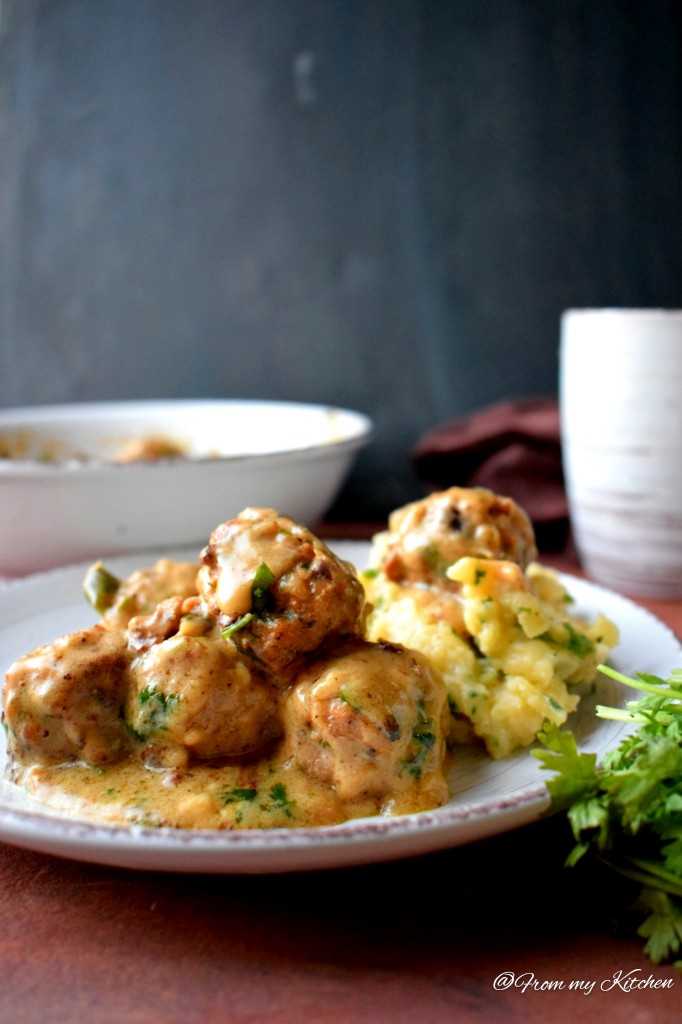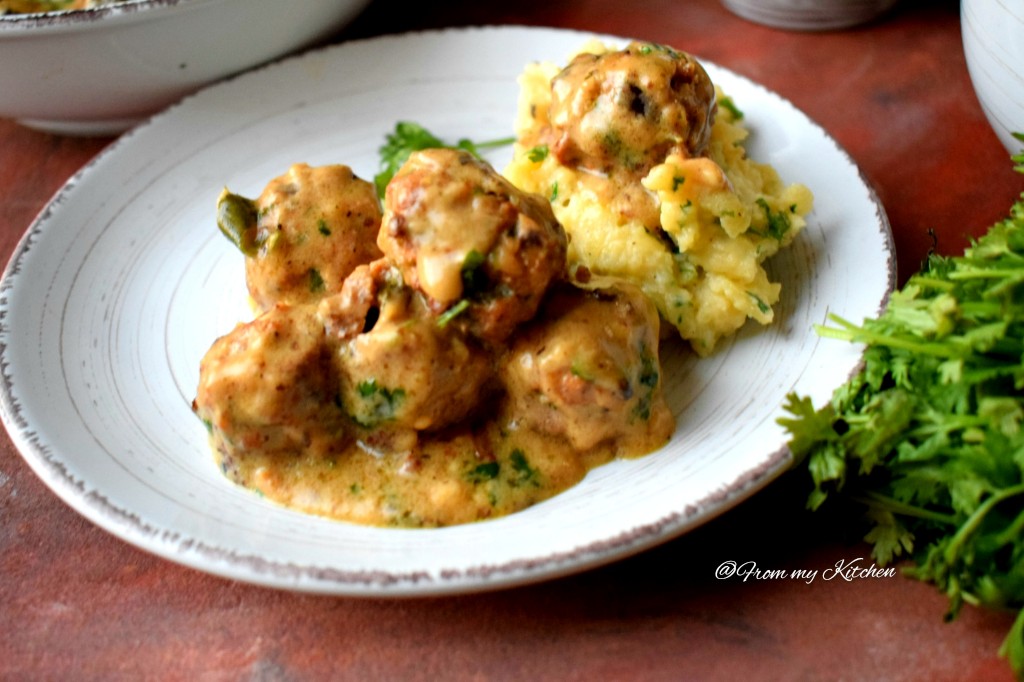 Happy Cooking!