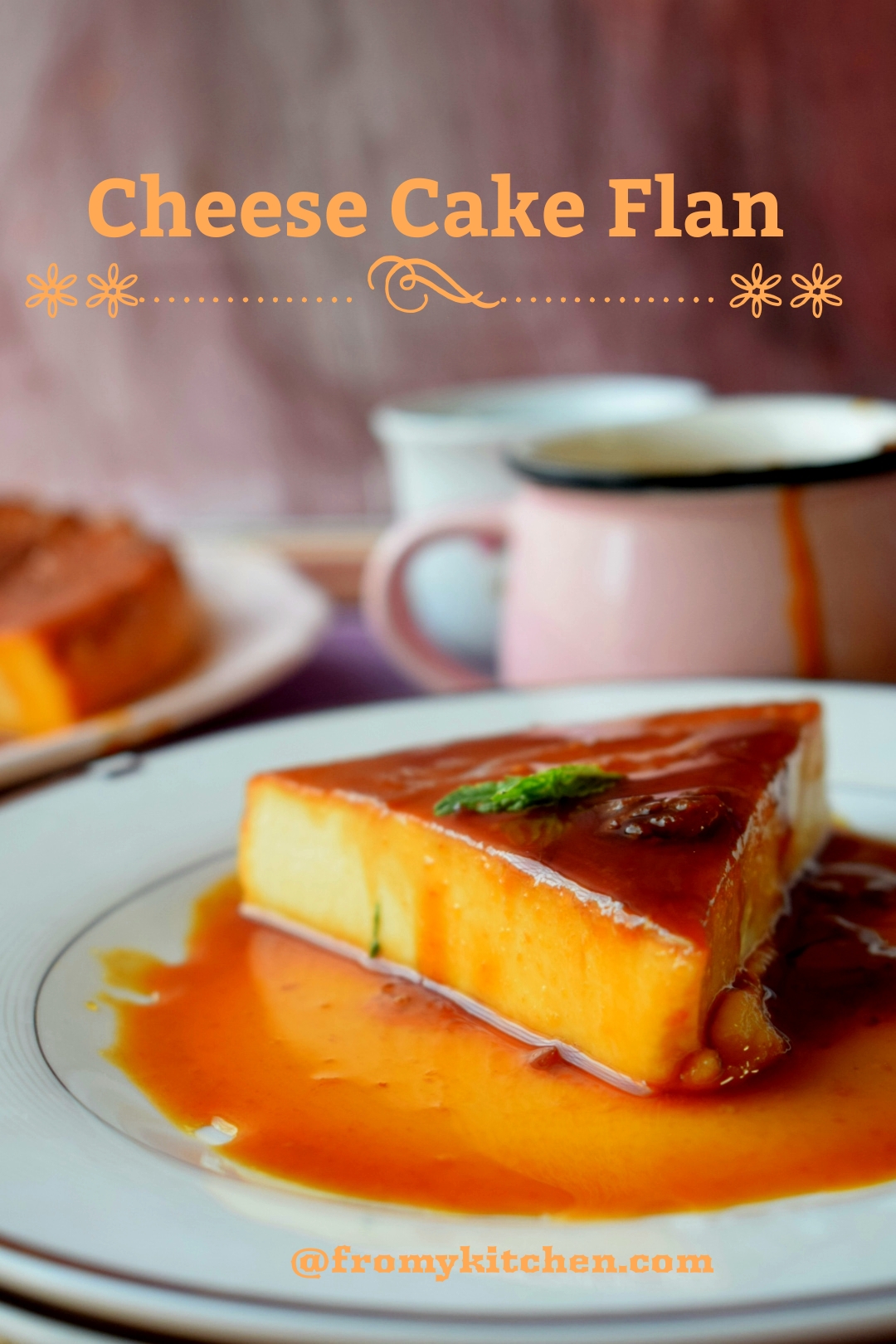 Time for next dessert! This is the simplest and the tastiest cheesecake I've ever had! The creamy, rich cheesecake well coated with silky smooth caramel just melts in the mouth. Really it tasted awesome more than what I expected. You can either bake it or steam it. The texture is not like the thick cheesecake, it is lighter than that.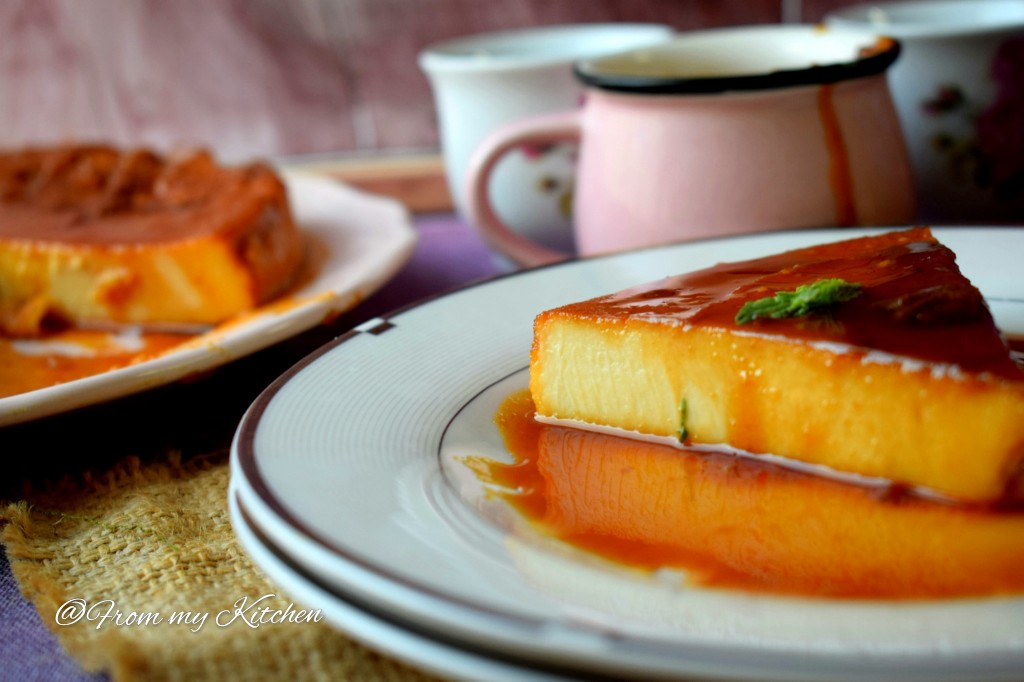 I have one Philadelphia cheese in my fridge which I want to finish off before Ramadan, so without thinking much tried this because I'm sure  Kashif will dig into such desserts, hehe yes and the whole fam enjoyed it. I want an easy recipe without any mess and here you go the yummiest cheesecake flan. Hope your kids and family will love it too.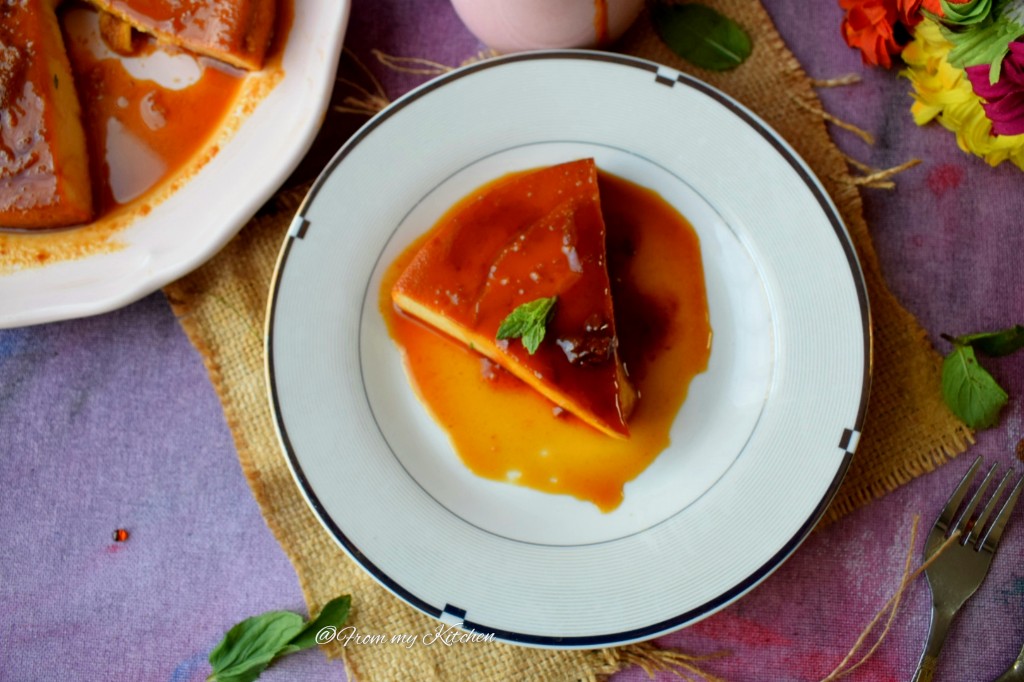 Very quick pudding that can be prepared in no time! Just blend everything in a blender and bake!tada your delicious pudding is ready to set and dig in. You can also steam it and you will get that jiggly flan.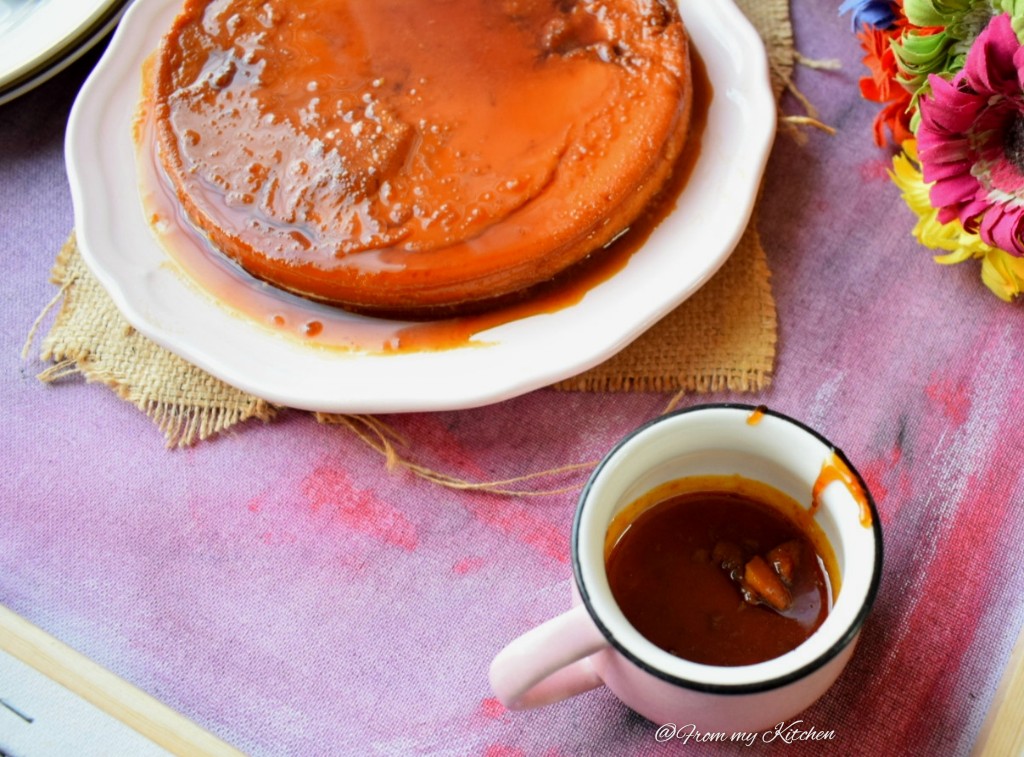 Ingredients
3 eggs
150 gm Philadelphia or Kiri cream cheese
1/2 can condensed milk
3 tbsp sugar
1 tsp vanilla essence
170gm evaporated milk
1/2 cup sugar to caramelize
Method
Caramelize sugar by swirling the pan. I did it in the same pan in which I baked my cheese.
In a blender first put cheesecake and blend it to make it soft. Then add 3 eggs and vanilla blend again.
Then add condensed milk, sugar and milk blend well.
Pour it on top of the caramel. Bake it using Bain-Marie(water bath) method. Place your baking tray in a bigger pan and pour hot water halfway through the pan and then bake it in the preheated oven at 180 degrees for 40 to 45 minutes. Or steam it by covering the pan with foil for 40 minutes.
Let it cool and then chill it in the refrigerator for 4 hours and serve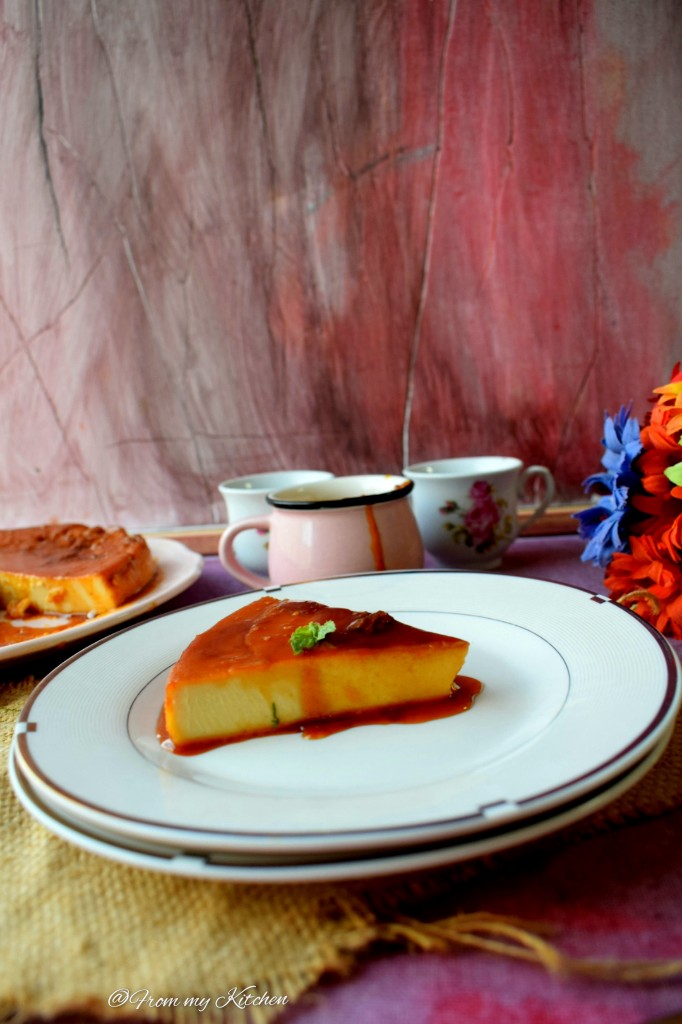 That caramely, rich dessert which melts in your mouth and that prepares in no time is a must try one! I highly recommend cheesecake lovers to try this out!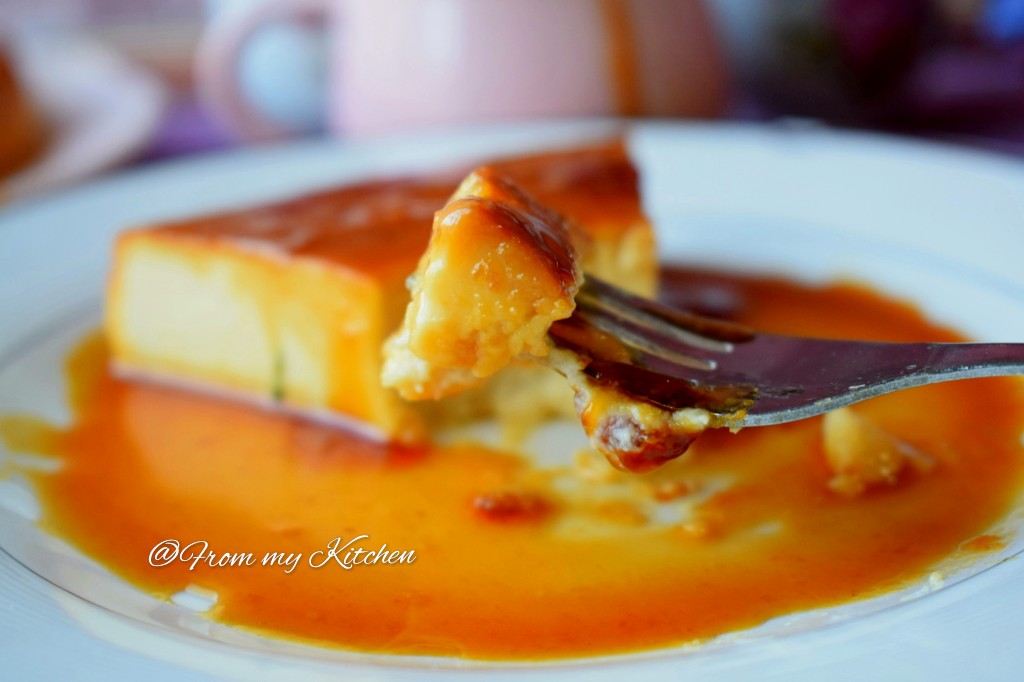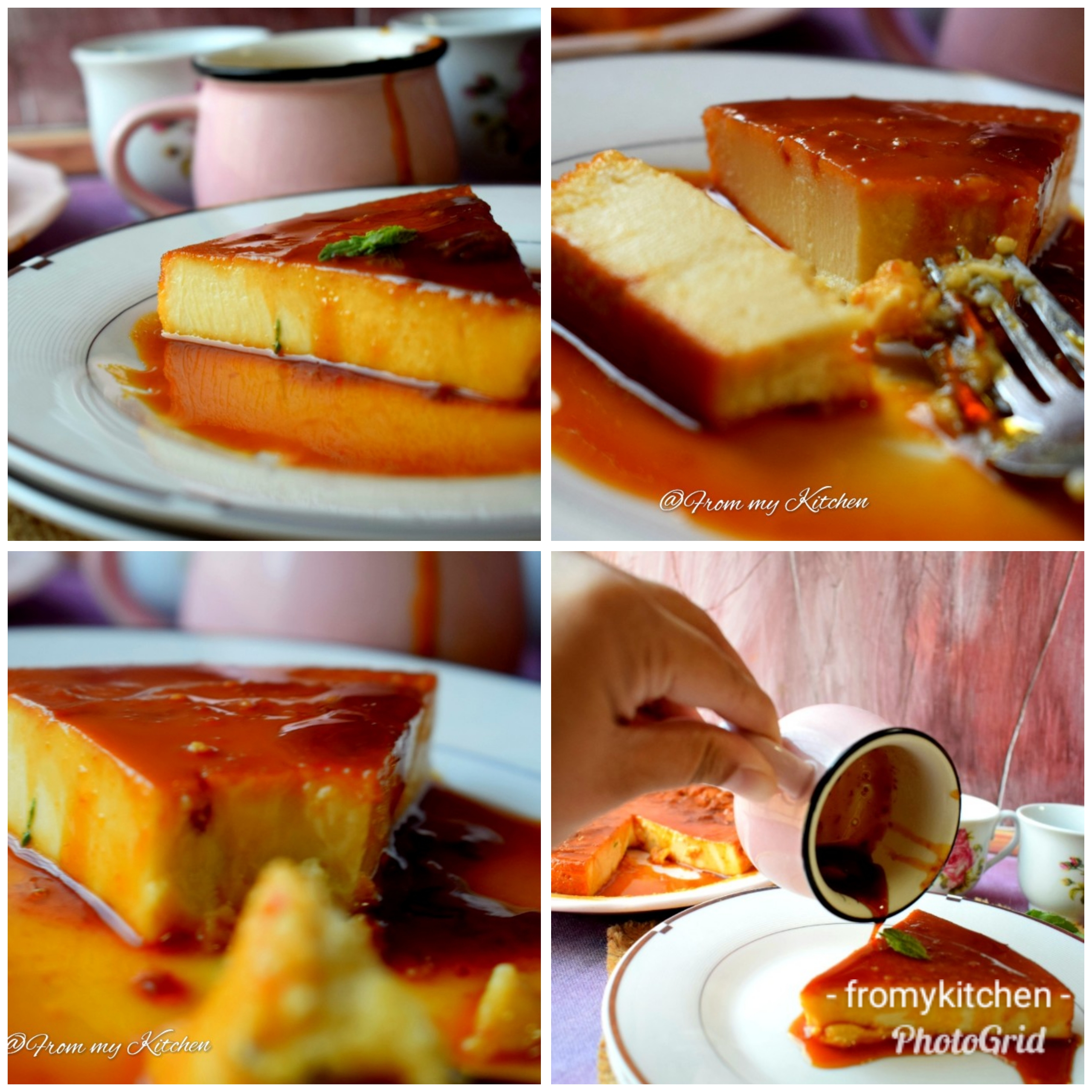 Dig in! This is the yummiest!
Linking this post to Eideats 2018(#eideats2018)hosting by 3 amazing bloggers Chai and Churros , Flour and Spices, Chocolate and Chillies