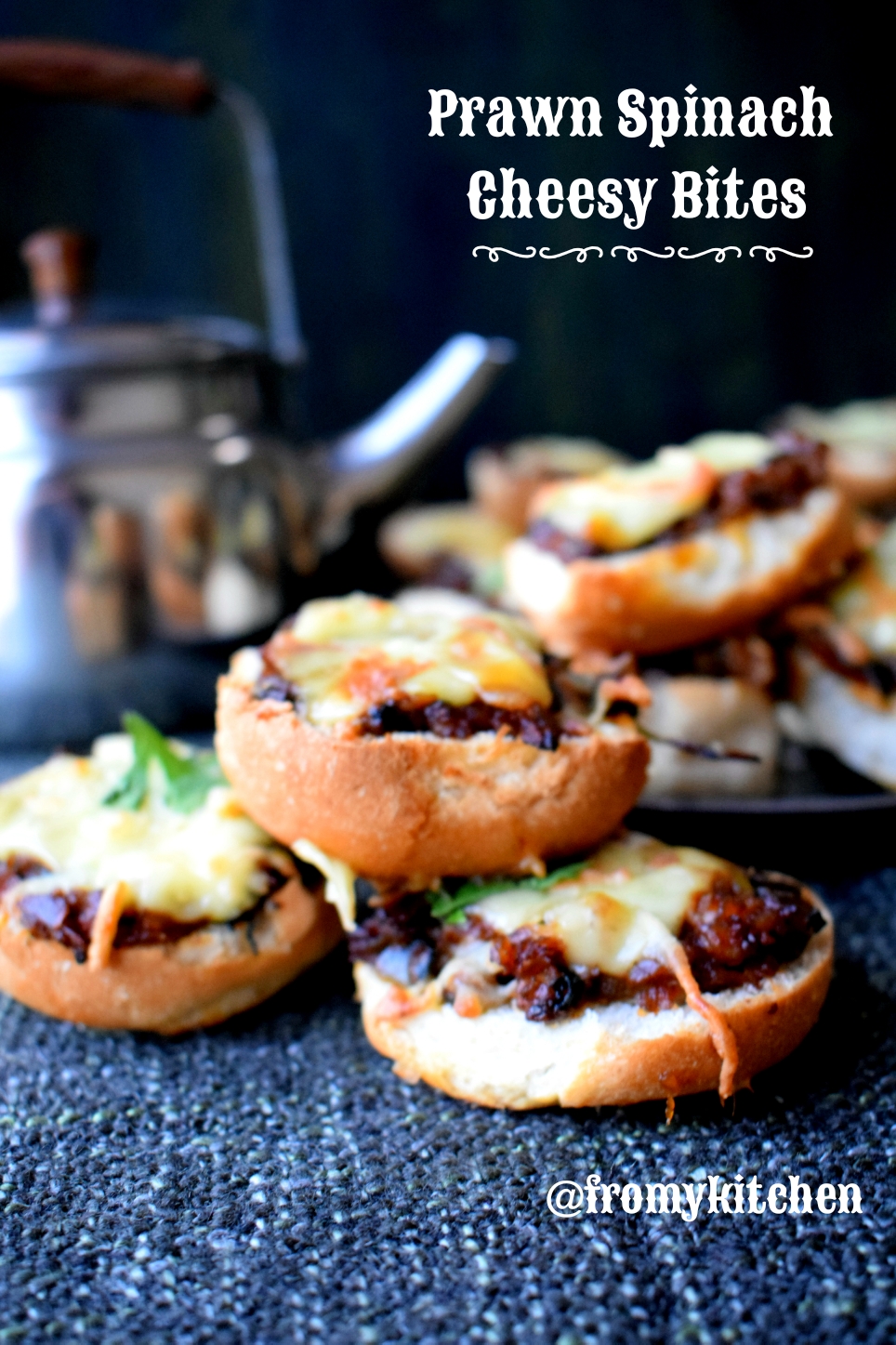 Simple and easy to prepare dishes are always welcome, especially during Ramadan isn't it? Here comes my first post for this season. These prawn bites are distinctive in flavors! The crispy pav topped with juicy spicy prawn filling and gooey cheese is a great combination to dig in! Not deep fried yet enjoyable!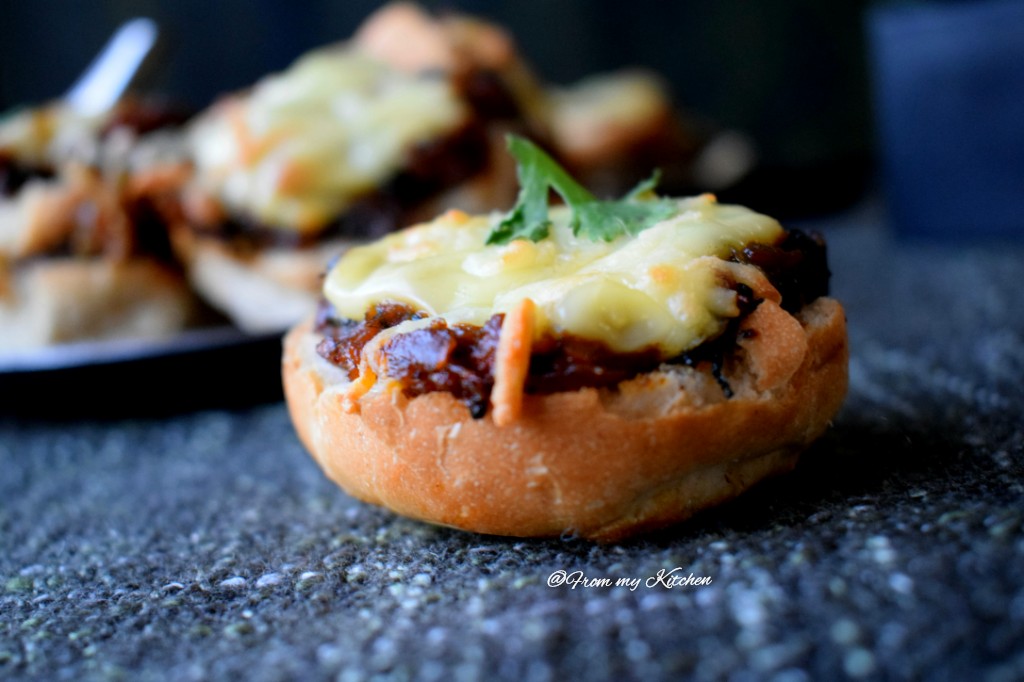 Kashif prefer such baked goodies more than fried! I always used to say he is cutting fats hehe! As I have lots of pav bun which was gonna expire soon, I have to find out a recipe to finish it off, so here come this yummy prawn bites by hiding some healthy dose of spinach in the filling! Trust me your kids won't recognize it and you will be a star for sure.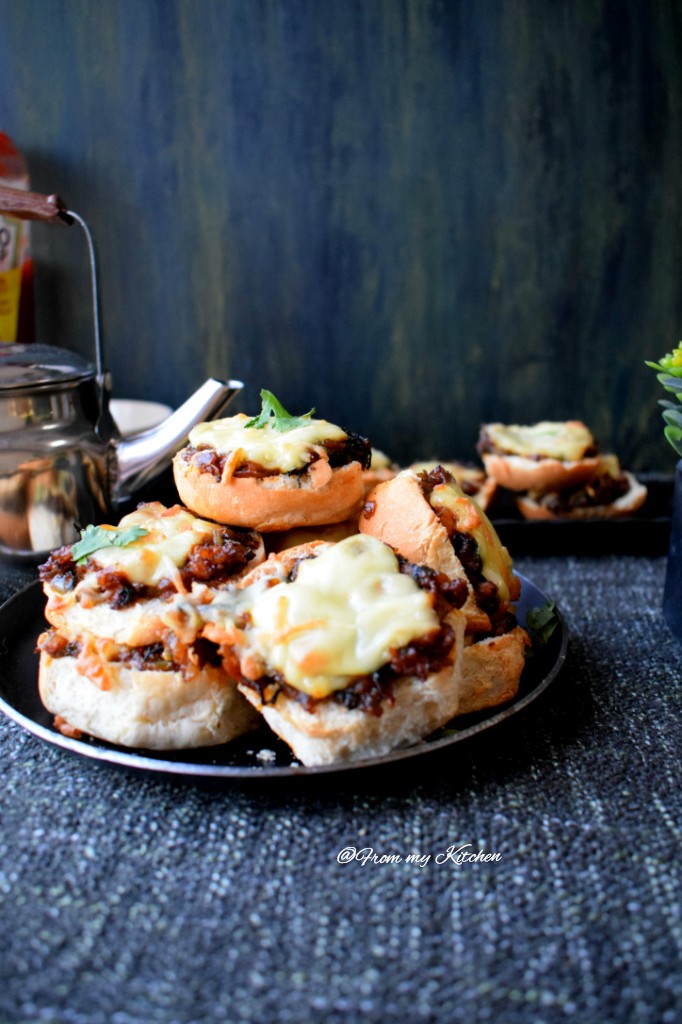 Hope my recipes for this Ramadan helps you in saving your time in the kitchen and spend maximum time in prayers and devotion! Insha Allah trying my best to put such easy-peasy recipes. The bun is slightly crispy with all the deliciousness over there! You can also replace prawns with chicken.
Once again Ramadan Mubarak to all my lovely readers! Hope you will share feedback with me!
Ingredients
400gm prawns
1 tsp ginger garlic and green chilly paste
1/2 tsp paprika or chilly powder
Salt to taste
1 tsp soy sauce
For Filling
2 onions finely chopped
1 small bell pepper finely chopped
1 bunch spinach finely chopped
1 tbsp ginger garlic green chilly paste
Slat to taste
1 tsp ketchup
2 tsp mayo
oregano
1 tsp pepper powder
Cilantro
Slice cheese cut into 4
Pav buns
Method
Marinate prawns with above-listed ingredients. Shallow fry it and then pulse it in a chopper and keep it aside.
In the same pan add ginger garlic paste saute for few seconds, then add onions and salt cook until translucent.
Then add finely chopped bell pepper and spinach mix well and cook until the spinach is done.
Add tomato ketchup and mix well.
Add pepper powder and oregano and combine well.
Add crushed prawns mix and then add mayo and cilantro mix and switch off the flame(mayo is adding for the filling to be sticky and also for creaminess)
Take a pav bun half it and then spread the filling evenly and then top cheese slice on it.
Bake it in the preheated oven at 200 degrees for 10 to 15 minutes. Relish it when it's warm!
Video Tutorial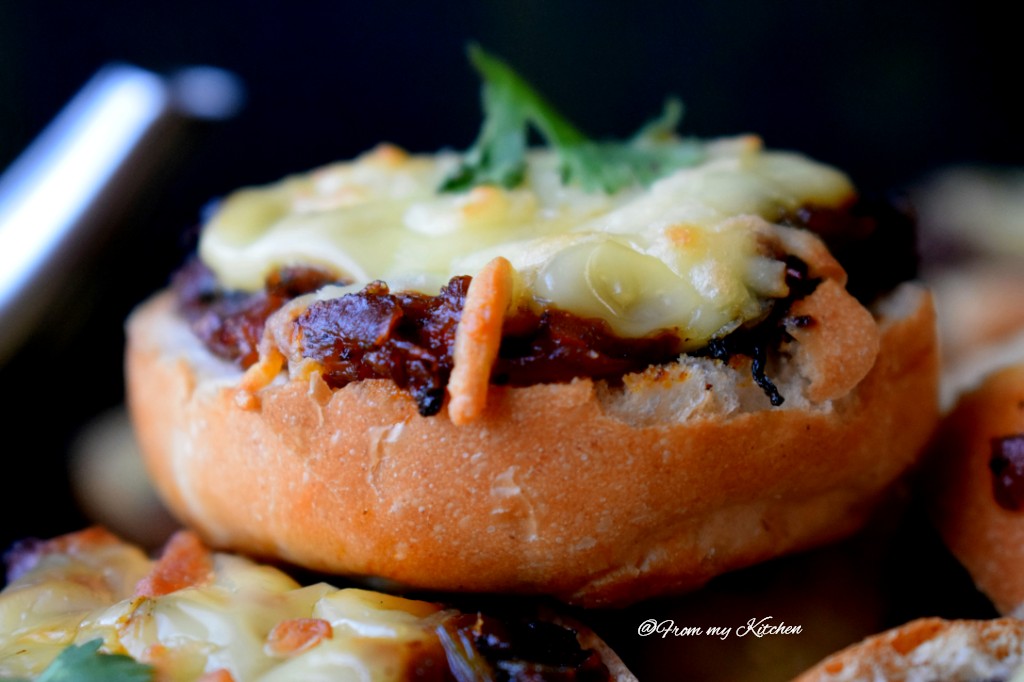 Happy Baking!!